If you're planning a trip to Cancun and want to indulge in a luxurious all-inclusive experience, the Hilton Cancun All Inclusive may be just what you're looking for. We recently stayed at this resort as part of a big family trip and we're bringing you all the juicy details. Everything from resort amenities, dining options, and room types to help you decide if it's the right fit for your vacation.
Overview of Hilton Cancun All Inclusive
The Hilton Cancun All Inclusive is a resort located right in Cancun. It's not quite in the Cancun Hotel Zone or "The 7" as some refer to it. Rather, it's a bit south of the main hotel zone, but not quite to Riviera Maya. It's a unique property because you get the secluded feel along with the convenience of being in Cancun. It's located next to the Waldorf Astoria Cancun, about 9 miles (14.4 km) from Cancun International Airport.
Rooms and Suites at the Hilton Cancun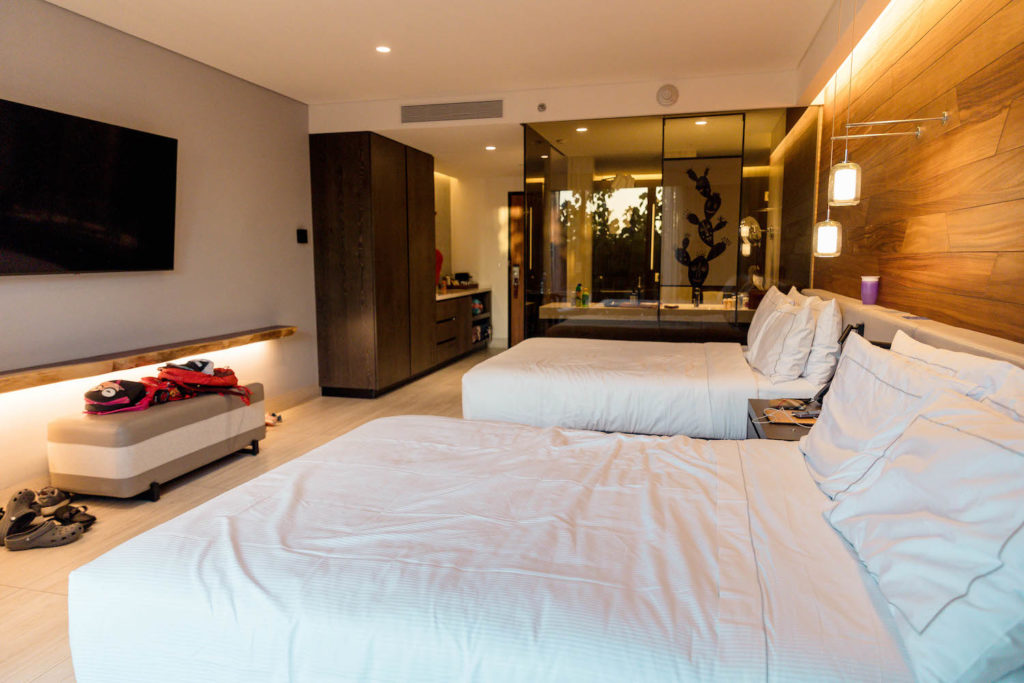 What initially drew us to this hotel was the wide selection of room types. Different sizes, different views, different locations – take your pick. You can choose from the following:
Tropical View (2 Queen Beds or 1 King Bed)
Ocean Front (2 Queen Beds or 1 King Bed)
Swim Up Tropical View (2 Queen Beds or 1 King Bed)
Ocean Front Corner (2 Queen Beds or 1 King Bed)
Swim Up Pool View (2 Queen Beds)
Family 2 Bedroom Suite (2 Queen Beds and 1 King Bed)
Ocean Front 1 Bedroom Suite (1 King Bed)
Deluxe Ocean Front 1 Bedroom Suite (1 King Bed)
Swim Up Pool Side 1 Bedroom Suite (1 King Bed)
Ocean Front 1 Bedroom Parlor Suite (1 King Bed)
Ocean Front 1 Bedroom Master Suite (1 King Bed)
Some of the differences are fairly intuitive (tropical view vs. pool view), but some are less obvious. For instance, what's the difference between an Ocean Front and a Deluxe Ocean Front? Or a Parlor Suite and a Master Suite? Hilton Cancun's website lists the features of each room for you to browse, so we aren't going to go through every detail here. But we will tell you about the room we chose.
Swim Up Tropical View with 2 Queen Beds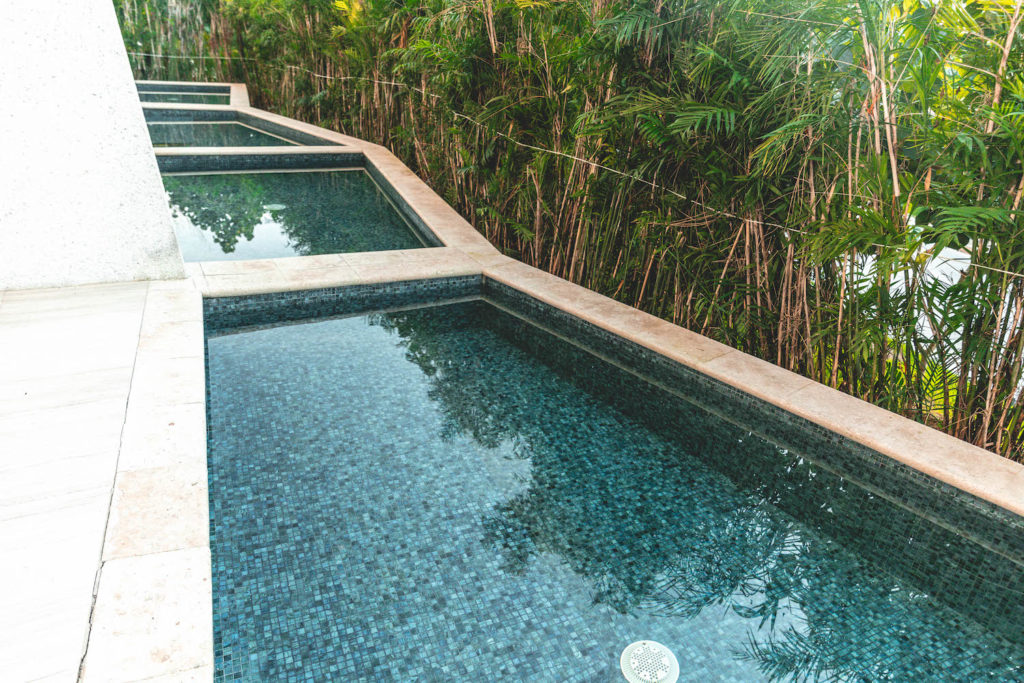 While researching hotels in Cancun, one of the features we were looking for was a swim up pool. Rooms with swim up pools are great for multiple reasons.
They are more private than the main pools.
They are convenient – hop in right after you wake up in the morning.
They offer a little downtime. We would bring the kids back to the room in the middle of the day for some quiet time and the shady pool was perfect. Speaking of kids, the website says "The minimum age allowed in this room category is 10 years old". Our kids were 3-years-old and 6-years-old, but they still let us stay in the room. It's really a safety thing and as long as you are committed to keeping a close eye on your kids, they are fine with younger kids.

The tropical view is really nothing to write home about. When they say tropical view, they really mean a view of the road leading up to the hotel. But we didn't get the room for the view, so we were fine with it. Others in our group went for the ocean front swim up, which had a bigger pool, better view, and waiter service. The pool was kept very clean and I would definitely choose the room again, especially with kids. It was nice to relax in the room, but still let the kids swim about. And the pool was decent sized – not one of those glorified bath tubs.
Room amenities
There are some standard amenities in every room at the Hilton Cancun – table and chairs, storage space, huge TV, safe, robes. Depending on the room type, the amenities may be slightly different. But you can expect every room to be pretty good size and those with one or two bedrooms are practically apartments. We put together a video tour so I won't get into every feature, but the rooms are modern and super clean. This is one area you definitely won't be disappointed.
One caveat is the bathroom situation. There is a bit of an open layout, and the toilet and shower areas have partially see through glass. Not a big deal for us as a family of 5 with young kids, but something to think about depending on your room companions.
All inclusive dining options
You'll have several options when it comes to meal time. And remember, these are all inclusive so you won't pay extra for dining (with the exception of a few items that require an upcharge).
Breakfast
For breakfast there's room service, the cafe, or the buffet, Vela. We would start our day with room service coffee and something small for the kids and then we'd go to the buffet every morning. Most food items were constant, but there were a few things that rotated. There was something for everyone – including a pancake/waffle bar with just about every topping imaginable. Our kids basically had dessert for breakfast every day.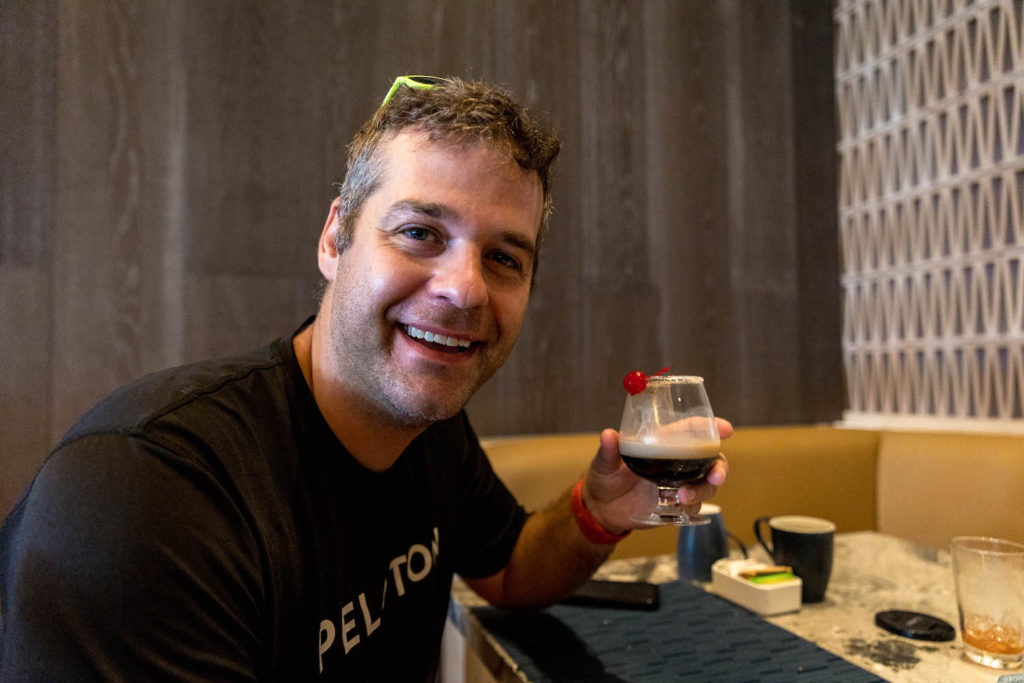 And the cafe will make all sorts of fun coffee beverages all throughout the day for your caffeine fix.
Lunch
For lunch, there's the pool bar, cafe, room service, Sunan, or Maxal Taqueria. There were also a couple food trucks every day. The food truck had burgers and hot dogs on the day we stopped by.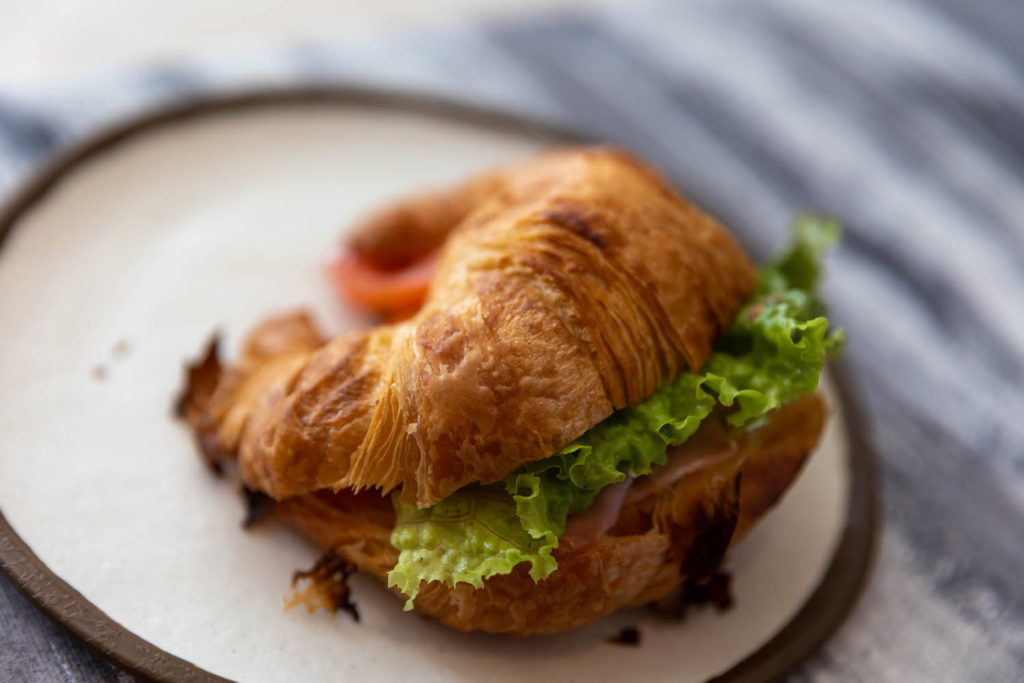 The pool bar was our go to. It was easy while hanging at the pool and had the usual suspects – quesadillas, burgers, sandwiches, etc. Waiters will come around and ask what you want to eat and they'll bring food and drinks right to your pool chair. There's a QR code that takes you to a pool menu or download the Hilton Cancun mobile app.
You also have to try Maxal Taqueria at least once for lunch – so delicious! It offered tacos, quesadillas, and appetizers. Super duper fresh.
Dinner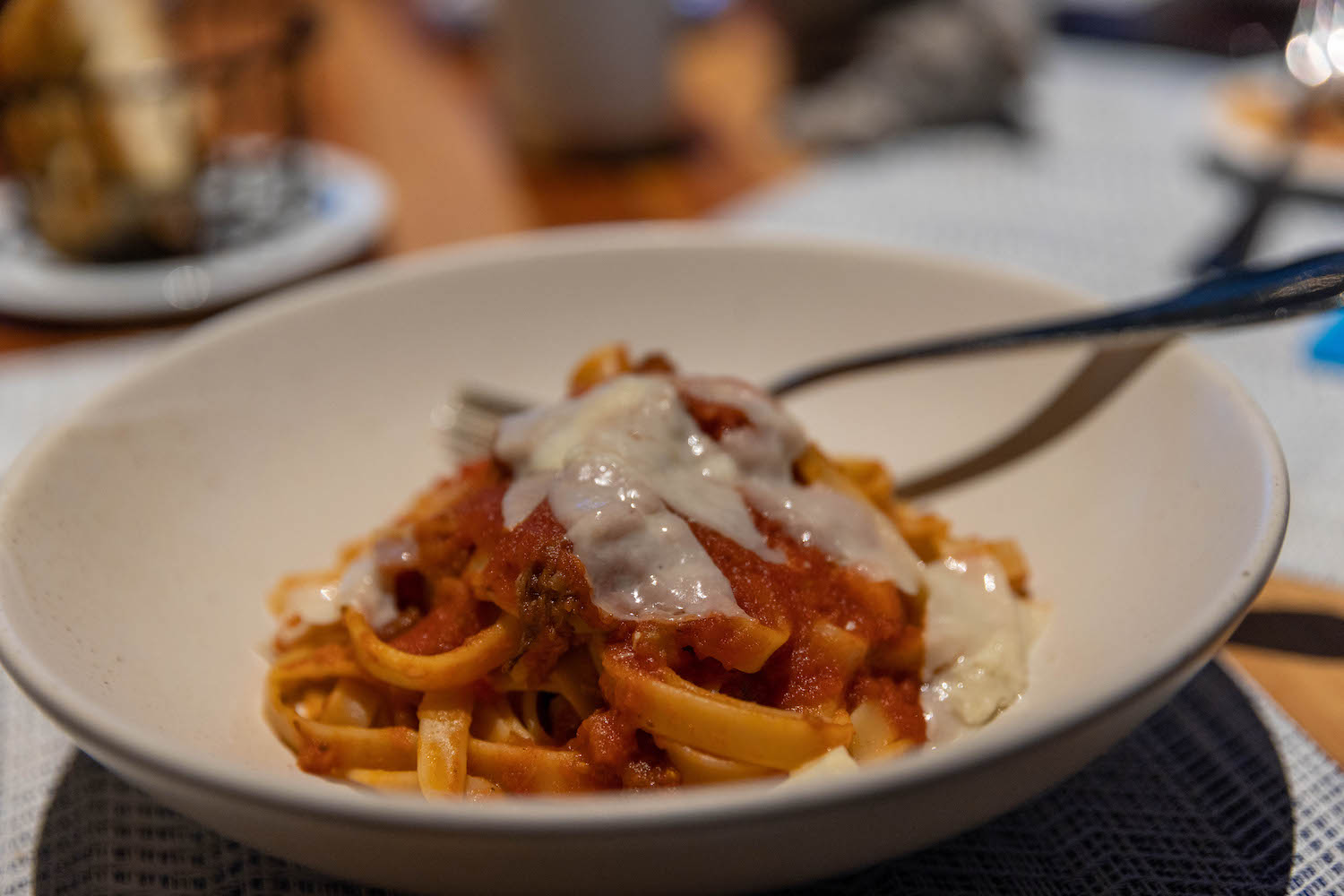 For dinner, you have several options. You can do the more casual buffet or room service. Or you can make reservations at one of the sit down restaurants. We made all our reservations on the first day so we could get times that worked for us. In most cases, you'll need a reservation for each restaurant, which can deter some people.
There's Auma (a steakhouse kind of place), Maxal (Mexican), La Luce (Italian), and Sunan (Southeast Asian inspired). They were all pretty great quality. Sunan wasn't our favorite, but we loved Auma and La Luce. At Auma they even gave us a little private room.
If you are bringing kids, browse the restaurant menus ahead of time. If there is nothing they are really jazzed about, grab a pizza from the cafe and bring it to the restaurant with you. We did this a couple times throughout the trip.
Bars and Snacks
For all your beverage needs, you can visit the pool bar or the lobby bar. They both have fun drink menus or they'll make pretty much anything you request. I was pregnant at the time and they made all kinds of mocktails. If you're hanging around the pool, waiters will come around often and ask if you want anything.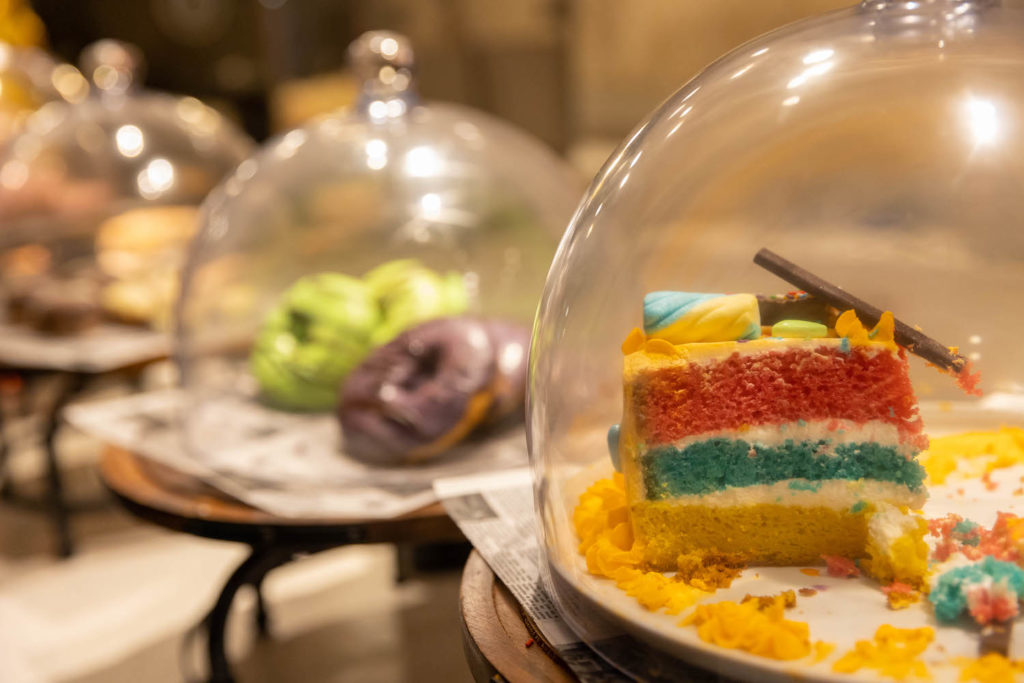 The cafe also has a selection of rotating snacks throughout the day and of course all the basic coffee drinks (lattes, mochas, espresso, etc.). And when you want a little treat, there's even a churreria. It has more than churros though – ice cream, candy, huge lollipops. If your kids see it, they'll never want to leave. Speaking from experience.
Activities and entertainment
The Hilton Cancun All Inclusive has quite a few activities, some of which we participated in. One of the highlights is the main pool area. The pool is quite large and runs the length of the resort. There's also a huge kids waterpark. Of all the resorts we have been to in Cancun, none had kids areas that could compete with this one. The pool scene is really great for kids. However, if you prefer quieter, fear not. There is a more tranquil adults-only pool. I can't comment on the experience as we didn't use this one. It looked nice and peaceful though.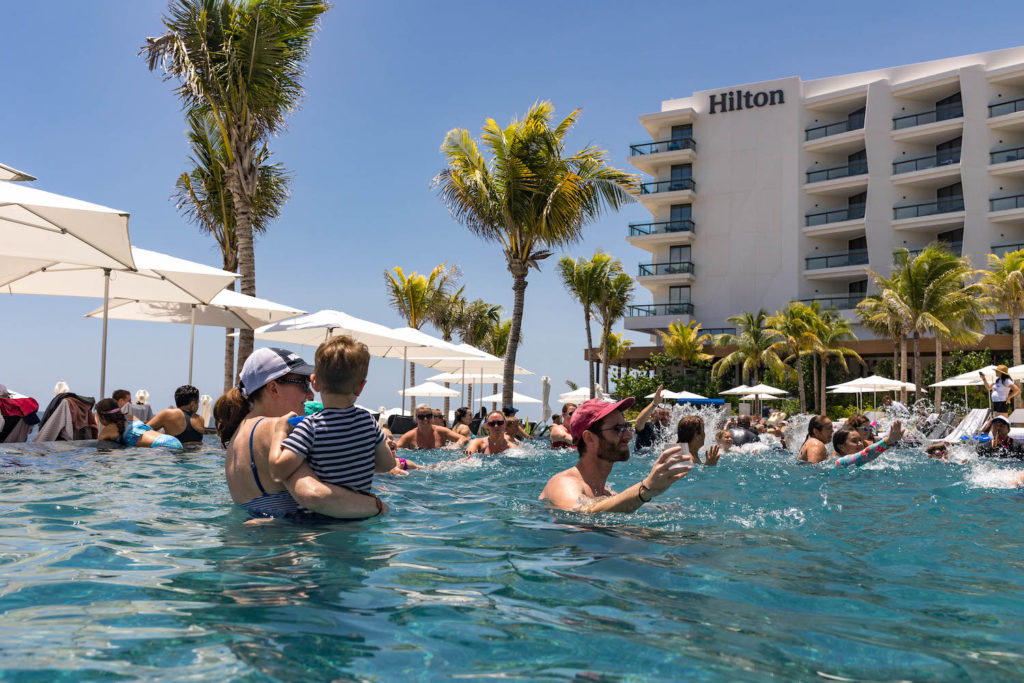 There's a schedule of daily activities and it included things like water aerobics, beach volleyball, and dance classes. We did the water aerobics because we were in the pool at the time, but didn't try most of them. There didn't seem to be a ton of entertainment options, but enough to give you something to do if you're looking for more than just pool time. For kiddos, there's a playground and kid's club. Our kids didn't want to stay in the kid's club, but they did let us use the playground.
At night there are live music and shows. We caught part of one and it seemed well done. It's worth checking out once or twice during your stay.
Pros and cons of staying at Hilton Cancun All Inclusive
When we were deciding where to stay, I researched A LOT. The Hilton Cancun is great, but so are a lot of resorts in the area. Now that we've gone and experienced it, would we stay again? What were some of the highs and lows?
These things are great
Modern and clean. The Hilton Cancun was built in 2021 so it is very new. Nothing was outdated at this resort.
Swim up room options. The large variety of rooms will appeal to every type of traveler. We love how swim up rooms don't cost much more than the other room types.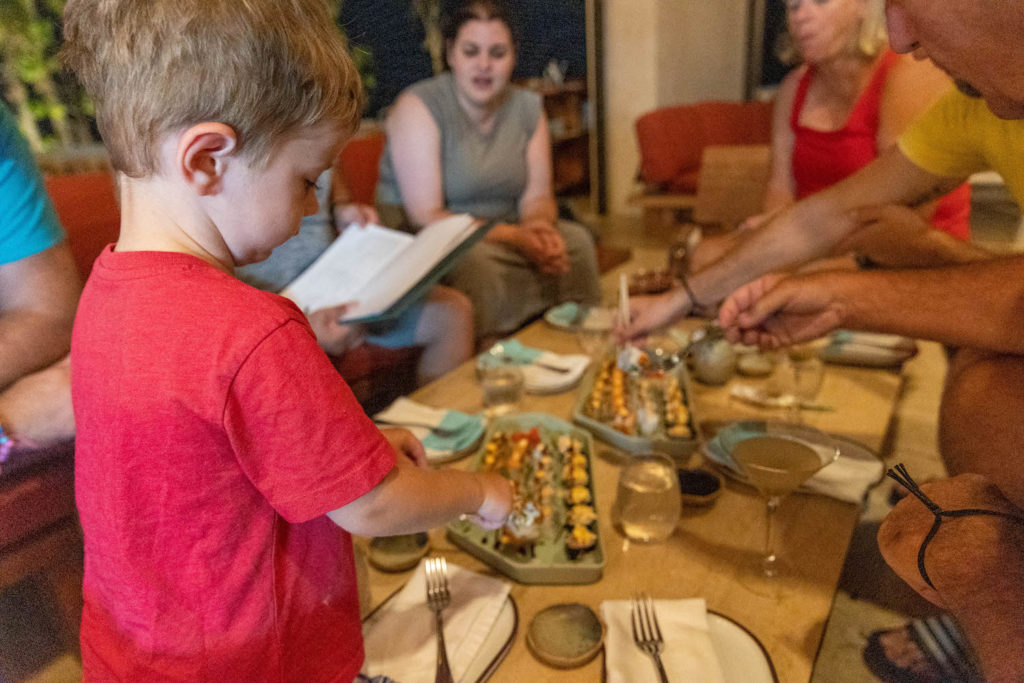 Variety of restaurants. Several different cuisines to choose from each night so you'll never get bored.
Easy to find a pool chair. No towel game when visited. It was always easy to find a pool chair and sometimes we even scooped up the outdoor sofas. The resort didn't feel super crowded even though we visited during peak season for Cancun.
Kids waterpark. You really can't beat it. The waterpark was HUGE for an all inclusive resort.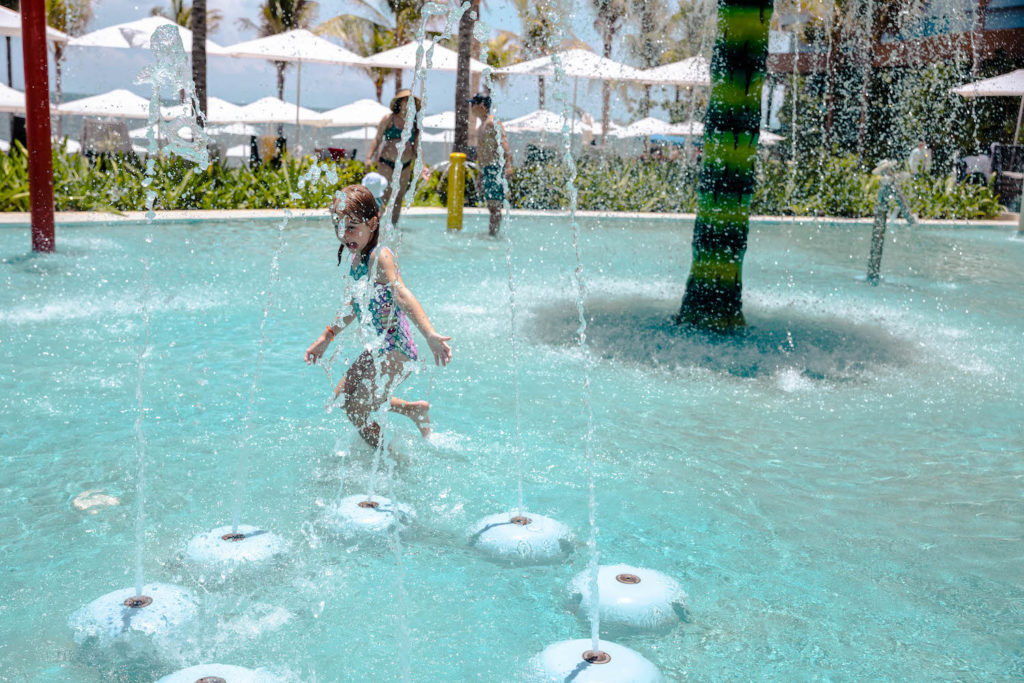 These things are not as great
Cost. As a luxury resort you can expect to pay higher prices at the Hilton Cancun. The pricing is in line with other 5-star resorts, but there are certainly lower priced all inclusive resorts in the area.
Not walkable to Cancun Hotel Zone. When you stay right in the Cancun Hotel Zone you can walk to other restaurants, bars, and shops. The Hilton Cancun is a bit secluded (which may be great for some) but you'll need to drive if you want to leave the resort.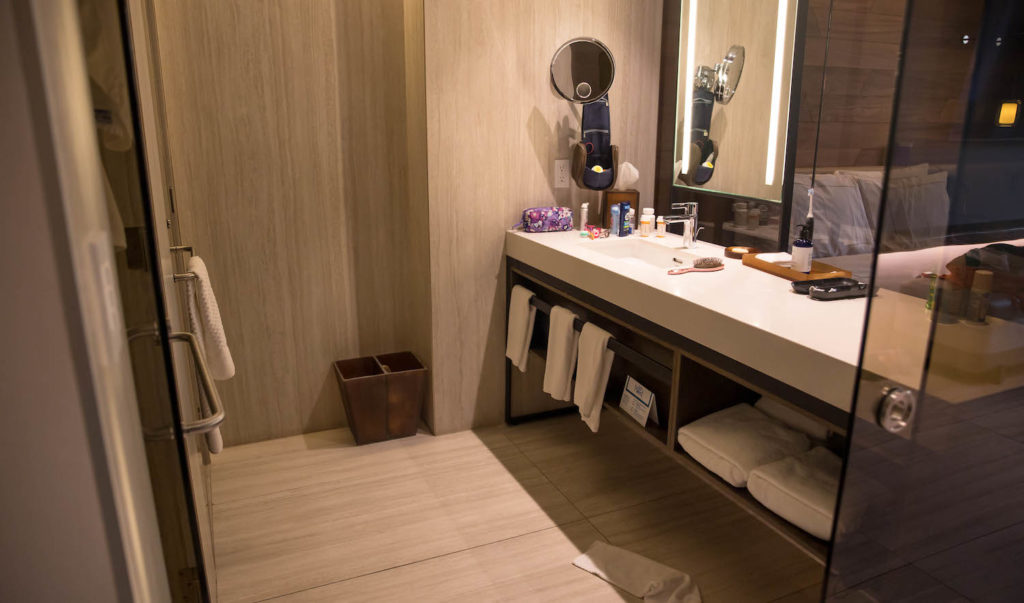 Open room concept. This means the bathroom area is not quite as private as other hotels. You have a separate toilet and shower stall, but the doors are frosted glass. May not be an issue for couples or families, but depending on your traveling companions, something to consider.
Loose tiles. During our stay there were a lot of loose tiles in the main pools and swim up pool. A couple folks in our group were cut on the tiles, so a bit of a safety hazard. Highly recommend bringing a pair of kids water shoes if you have little ones.
Would we visit the Hilton Cancun All Inclusive again?
I'm one of those people that love to experience new hotels. Especially in Cancun where there are so many unique properties, it's hard to visit the same place twice. So while we had an amazing time and the hotel offered excellent service, we'll probably keep on exploring all the hotels Cancun has to offer.
But would I recommend it to those looking for a nice all inclusive in Cancun? Yes! It was really great for all ages and the rooms were just luxurious. If you are looking for a party atmosphere and tons of entertainment, this may not be the best pick. But if you want a relaxing stay and modern amenities, you'll have a fabulous time.
You may also like: