It's the Spirit Airlines of the cruising world. The Walmart of the Seas. Or is it? Carnival Cruise Line has gained a reputation for being the cheap, no-frills, "booze cruise" for people who want to party. But is there truth to that? Are Carnival Cruises trashy? We sailed Disney, Royal Caribbean, and Carnival in the same year, allowing us to compare Carnival to other popular cruise lines. Now, we're weighing in to determine whether or not they live up to the negative stereotypes.
You know what they say, "One person's trash is another person's treasure."
The Great Carnival Bargain Hunt
You're craving some adventure, but your wallet's feeling a bit light? One of the main reasons Carnival gets the "trashy" reputation is its price point. Yes, Carnival does offer budget-friendly options compared to many of the cruise lines out there. You'll hear the argument that the cheaper cost will bring in, ahem, certain clientele (younger adults or families with kids for example). And these clientele must be loud, obnoxious, degenerates…right? Look, it's kind of offensive and off the mark. Let me explain why.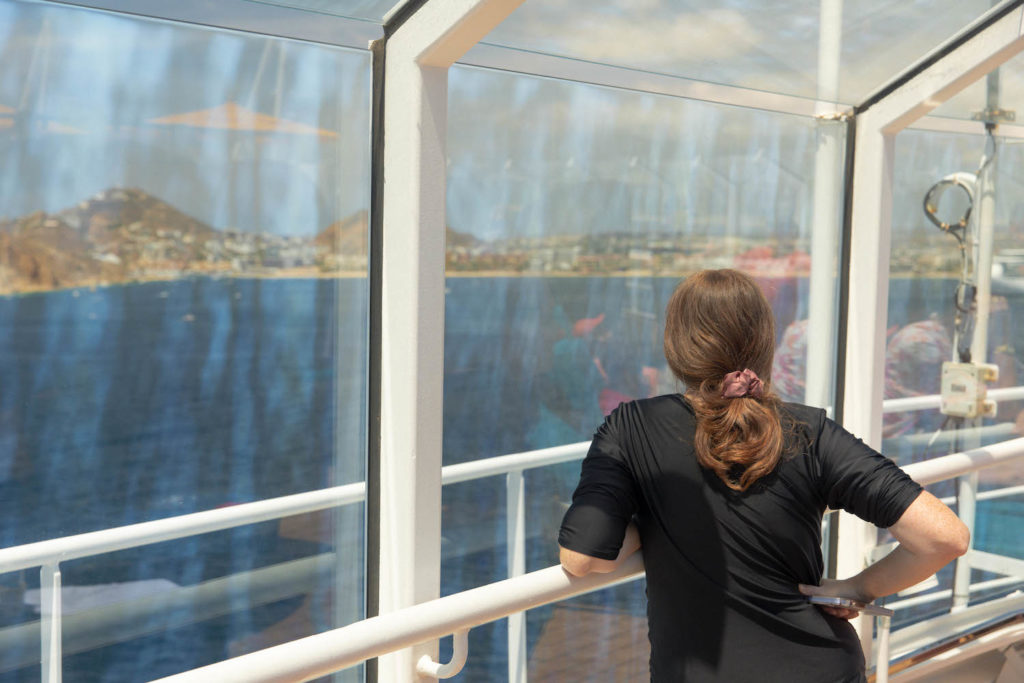 Your age, income, and number of kids do not directly correlate to how annoying you are. Fact. On our Carnival Cruise, the most obnoxious person we saw was a well-off middle-aged passenger who owned their own business.
Loud – check. Drunk – check. Entitled – check.
When planning your cruise, don't throw out the lower-priced options thinking more money means more luxury means more well-behaved passengers. The equation is just not that simple. Carnival chooses to appeal to a wide range of travelers through its lower costs. Some guests are classy. And some guests are trashy. So yes, their cruises tend to be more affordable than other lines, but that doesn't directly translate to rude guests.
A Little Too Much Fun
Carnival Cruises are notorious for their lively party scene. If it's wild parties and excessive drinking you're after, look no further. Kidding of course. Here's the deal – yes, you'll probably run into some folks that want to party like there's no tomorrow. On any Carnival Cruise, you'll have deck parties, bars, and a tipsy passenger or two. But remember, none of these things are exclusive to Carnival Cruises. Any cruise line will have its share of guests trying to get the most out of their drink package.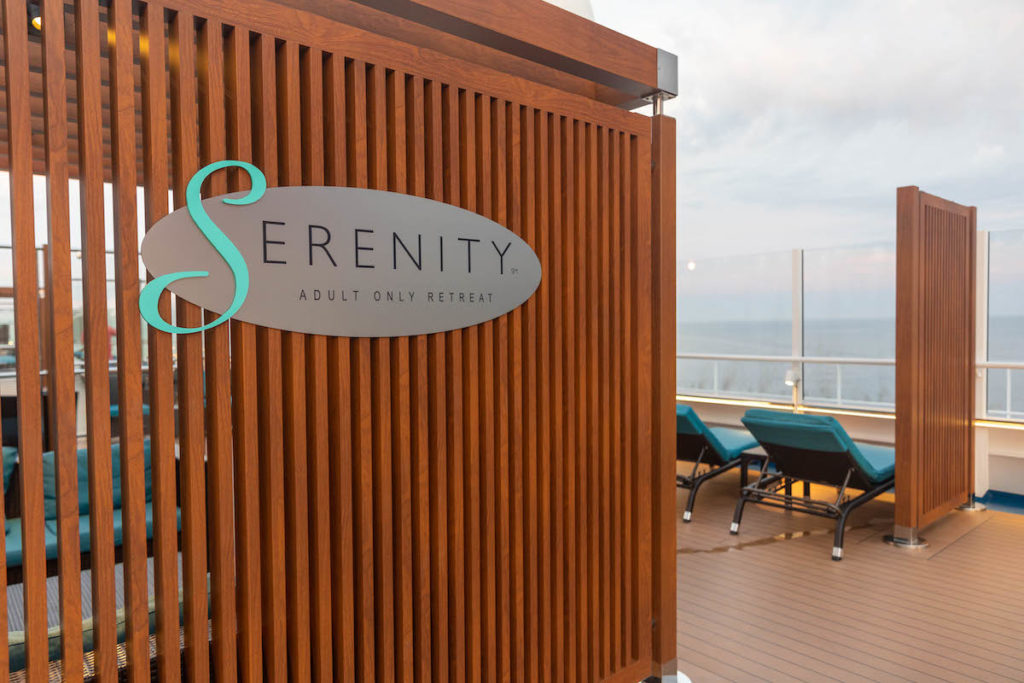 And it's also worth noting, all Carnival ships will provide plenty of quieter spaces for relaxation, like adults-only retreats and spas.
Balloon Animals, Karaoke Fails, and Bingo Tournaments
If you want fancy schmancy, Carnival may not be your jam. I certainly wouldn't use the term pretentious to describe the onboard entertainment and general vibe. But it's also a far cry from trashy. That said, I would describe Carnival as a more active ship than say, Princess, which we've also sailed. Carnival thrives on energy and engagement, which often earns them a reputation.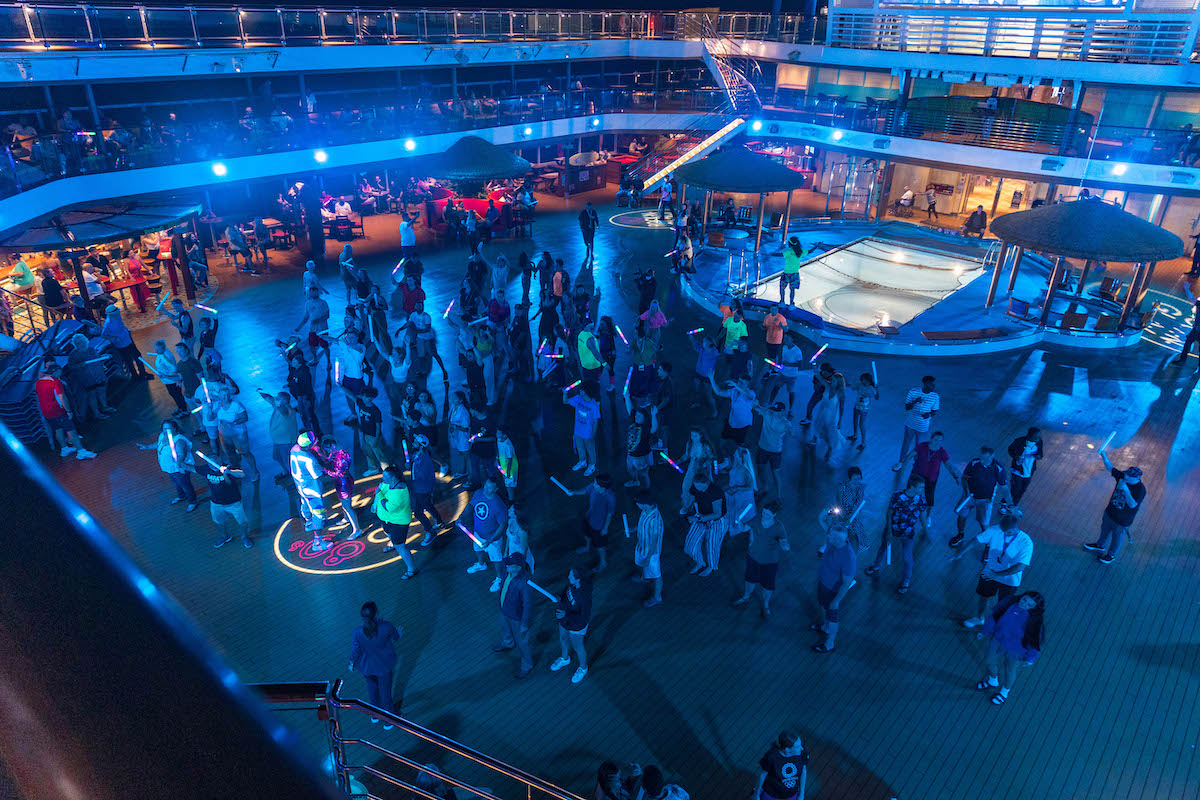 Karaoke nights, heated trivia contests, and intense bingo tournaments are all frequent activities onboard. Is it trashy? I guess that depends on your interests. If watching a poolside hairy chest contest sends you running for the hills, then Carnival probably isn't your cup of tea. On second thought, maybe that's not the best example. There isn't much trashier than battling it out to see who has the most chest hair.
Quality and Comforts
Many of Carnival's critics argue the quality is lacking when compared to competing cruise lines. And there may be some truth to that. Carnival does take a value approach to its ships. And if you sail on an older ship, you may be welcomed with some outdated furnishings. But stay on one of the newer, or recently renovated ships, and you'll enjoy quality similar to Royal Caribbean.
We sailed on the Carnival Panorama, one of the newest Carnival ships, and had no qualms with the quality. The staterooms were comfortable and the design was modern. The experience is continually improving, making it less accurate to label Carnival Cruises as "trashy" when considering the updated offerings.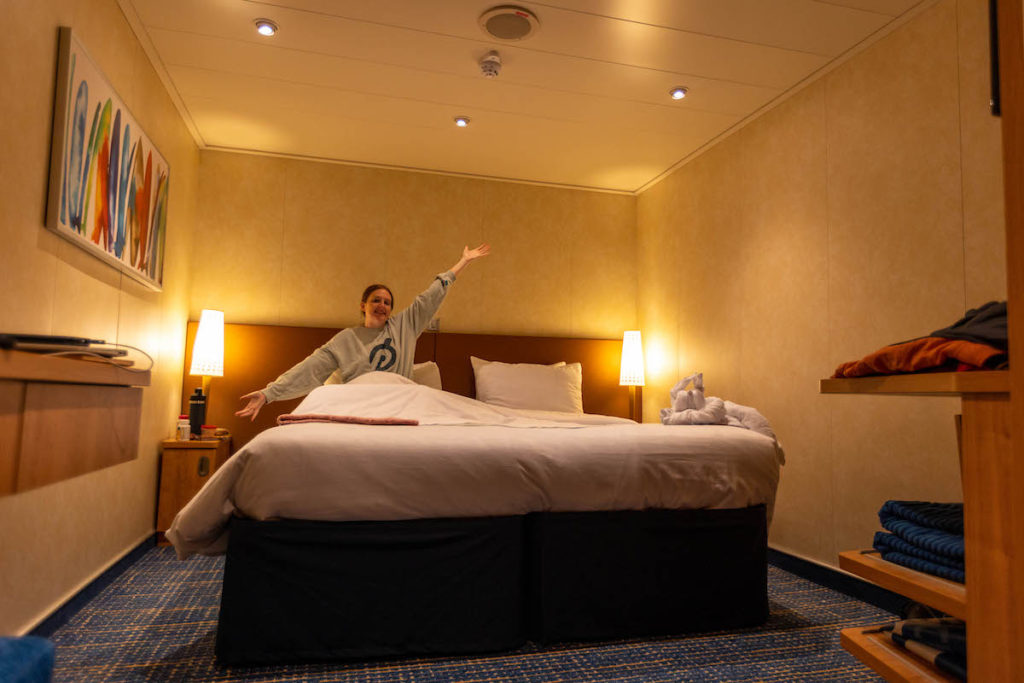 At the end of the day, it's less about the cruise line as a whole, and more about the particular ship. Compare an older Royal Caribbean ship to a newer Carnival ship for instance. You'll probably find nicer, more comfortable amenities on the Carnival ship. So think about the individual ship rather than labeling the entire fleet as trashy.
Food Frenzy
Picture an all-out brawl at the buffet over the last slice of cheesecake. Yeah, you'll find this on Disney. And Royal Caribbean. And any other cruise ship out there. We've seen it everywhere. It's less of a Carnival thing and more of a "people see the unlimited food and lose their minds" thing. Buffets bring out the worst in people. It doesn't matter where you are.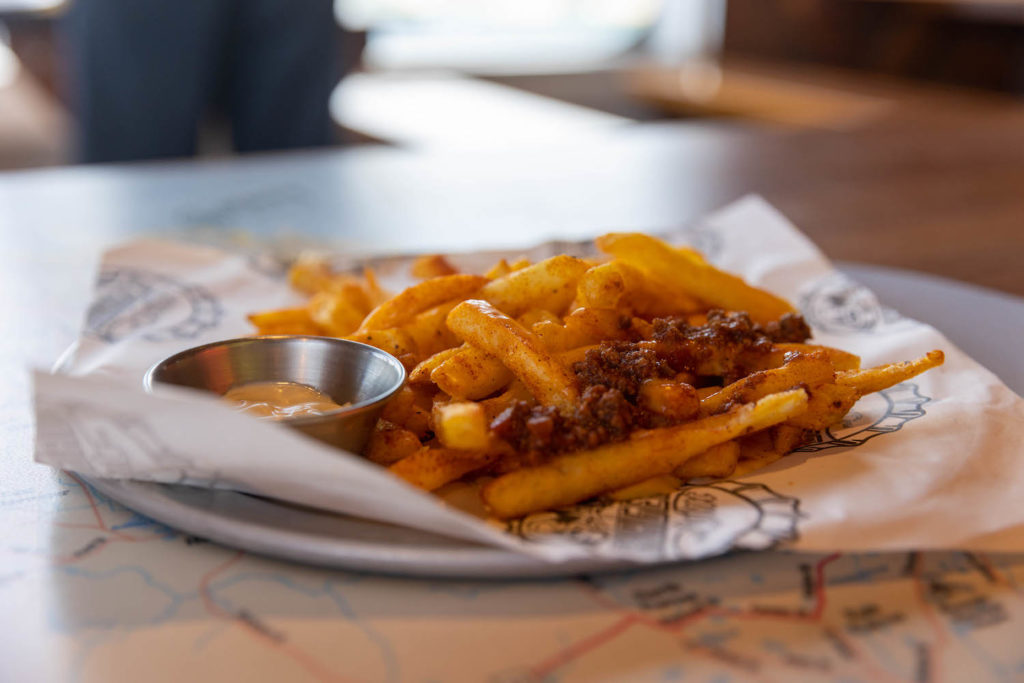 Now the dinner scene is a bit different. I would consider the quality of food and dinner service to be inferior to Disney and Royal Caribbean. I keep my expectations in check knowing chefs are mass-producing food. But the quality of what we got on other cruise lines was next level. The other issue was service. With Royal Caribbean and Disney, our waitstaff got to know us. They learned our preferences. And they entertained the kids. On Carnival, it was like dining at Applebees. They dropped by for our order and that was it. Again, this comes down to personal preference. Some people don't live for small talk.
What's the Verdict?
If you've already booked a Carnival Cruise, fear not. I hope by squashing some of these rumors you have a better idea of the vibe. Yes, Carnival is affordable, lively, and quirky. And perhaps it was trashy once upon a time. I can only speak to what we experienced. And I would hardly call it trashy. It's truly personal preference and expectation setting.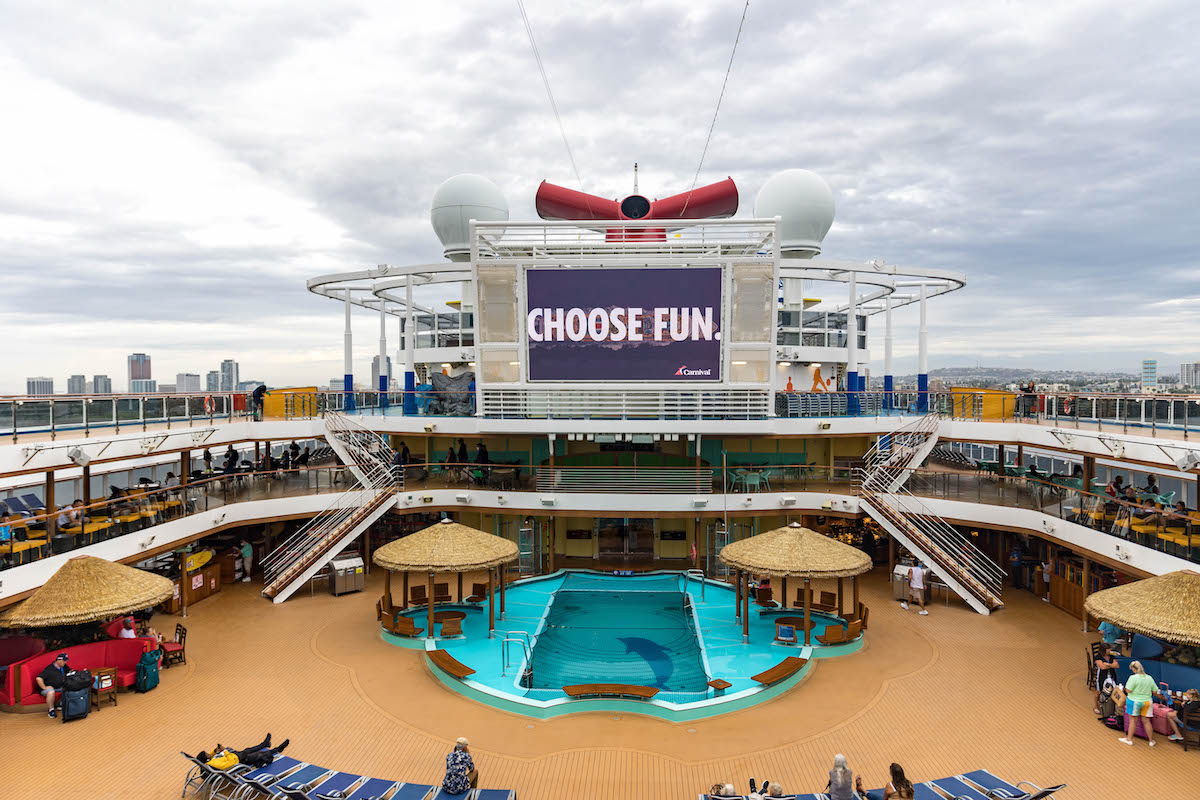 Disney is known for its characters and for being family-friendly. Celebrity is known for being polished. Virgin Voyages is the adult-only, stylish option. Royal Caribbean does everything bigger. And Carnival is the fun ship. What "fun" means is different for everyone. For those looking for sophistication and quiet, Carnival appears to be the "trashy" choice. For those wanting a fun vacation without the frills, fun means fun.
So trashy or classy? Let's say it's somewhere in between.
Have You Sailed With Carnival? Let Us Know Your Take!
You may also like: