A trip up the east coast is one of the most popular RV routes. And for good reason. The scenery is breathtaking. There's plenty to do. And it's super family friendly! That said, there are many destinations to choose from when planning your route. This summer we embarked on our own east coast RV trip. And these are our top destinations to consider when planning your own east coast RV trip itinerary.
1. Cape Cod, Massachusetts
For many travelers, Cape Cod is known as a lavish vacation destination – it's one of the more expensive east coast cities to visit. And this is especially true during the summer months, which is peak season for the cape. But one way to visit Cape Cod without shelling out loads of money is by RVing.
What are some of the top things to do in Cape Cod during your RV trip? Check out one of the popular beaches on the cape. Snap a picture in front of a lighthouse (Nauset Lighthouse is the iconic red and white symbol of Cape Cod). Eat some of the best seafood you'll ever taste. And stroll around downtown Provincetown (fun fact: Ben & Bill's Chocolate Emporium has lobster ice cream).
Where to stay: Jellystone Cranberry Acres
2. Portland, Maine
Full disclosure: this is one of several Maine cities that will be making our list. Maine is an incredible, bucket list state to RV. And it's impossible to narrow it down to just one. So Portland is our first stop. It's one of the most popular cities in Maine, full of restaurants and shops, but not sacrificing on beautiful landscape. It's a great place to stop for a taste of city life as well as the gorgeous coastal views.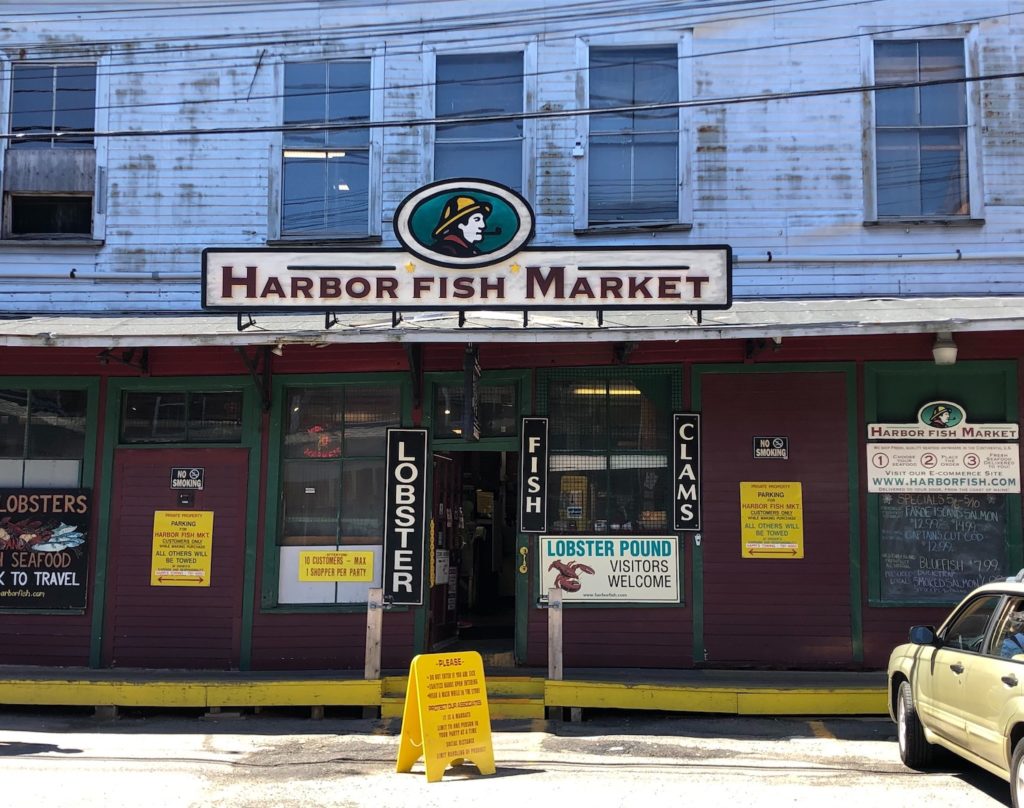 What to do with your time in Portland? Not to sound like a broken record, but you'll find some of the most amazing beaches and seafood here.
Where to stay: Bayley's Camping Resort
3. Bristol, Connecticut
Bristol is known for several things: the headquarters of ESPN being one of them. But also Lake Compounce – the oldest continuously operating amusement park in the United States. It's worth a visit to the park alone, and you can even RV right on property. But while in Bristol, make sure to check out some of Connecticut's classic dishes: white clam pizza, steamed cheesesburgers, hot lobster rolls, and homemade ice cream.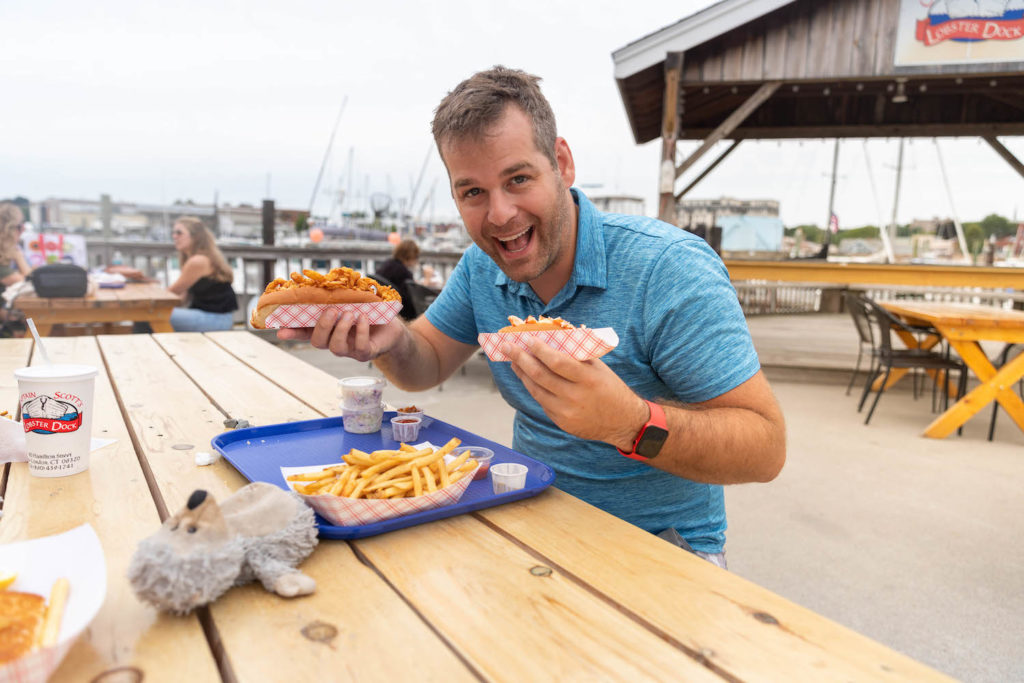 If you want to hit the coast, it's also a short drive away. In fact, Ocean Beach Park in New London has a pool, white sand beach, playground, mini golf, and a playground. Hard to beat.
Where to stay: Lake Compounce Campground
4. Providence, Rhode Island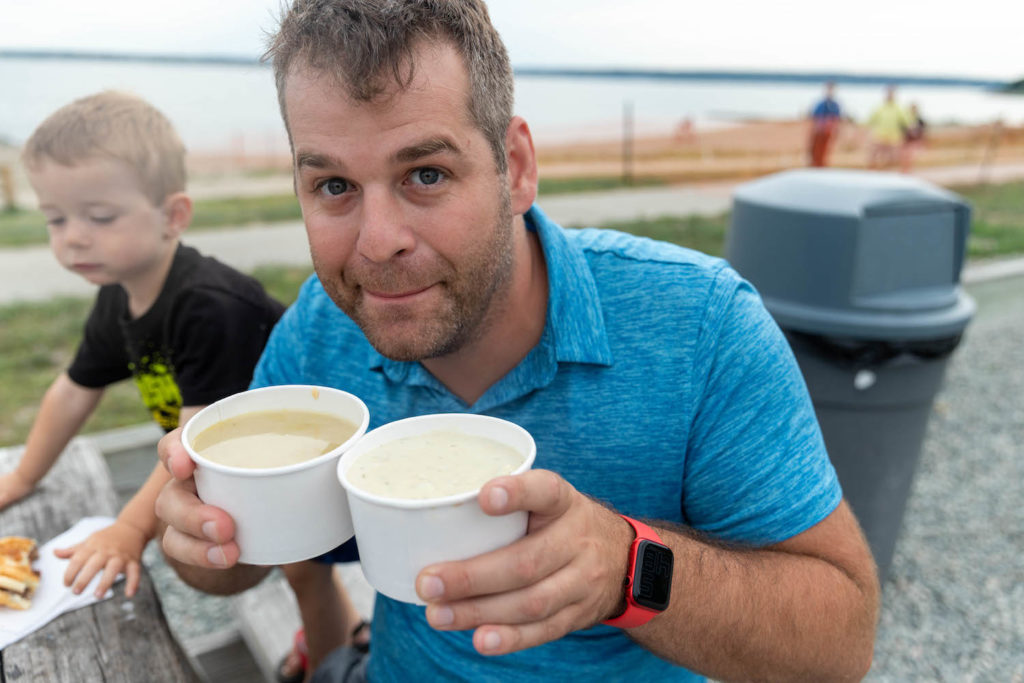 Another highlight if you're headed east (especially if you're checking off all 50 states) is Rhode Island. I'll be honest, we were mostly excited to try out the food. Iggy's Doughboys is a Rhode Island institution, known for doughboys (a type of donut) and clam chowder. But aside for all the amazing eats, check out Waterfire in Providence, which is a fire sculpture type exhibition on the river. Providence is also full of parks and surrounded by hiking trails.
Where to stay: Ginny-B Campground
5. Kennebunkport, Maine
Most commonly known for Walker's Point Estate, or the summer home of former presidents, George W. Bush and George H. W. Bush. But Kennebunkport it a lot more than that. It's a bit more laid back than Portland, but still has the charm of a coastal town. Highlights here include whale watching tours, Gooch's Beach, Dock Square, and Walker's Point.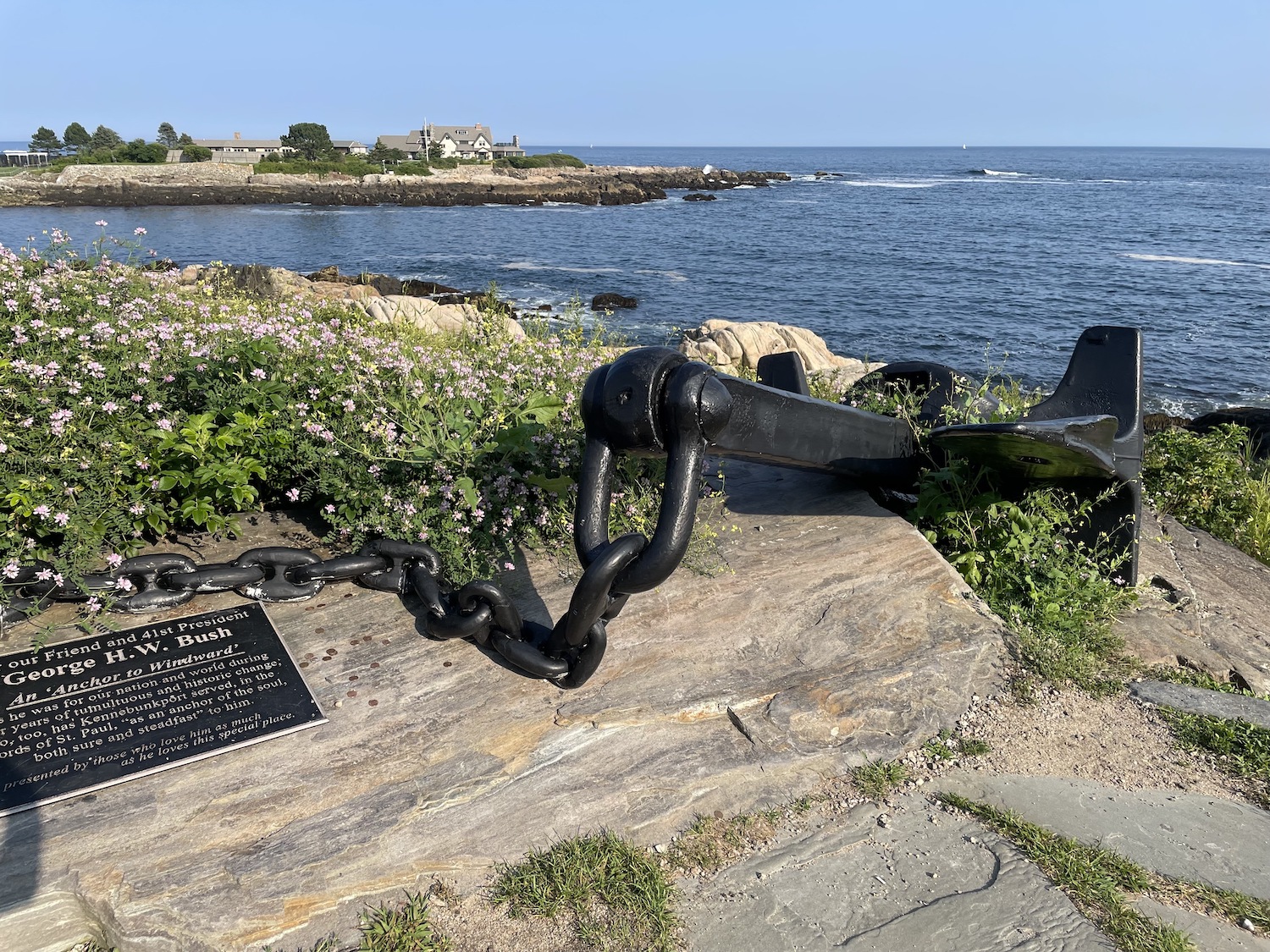 But one of the biggest draws for us was Red Apple Campground. Not only is it super family friendly with a pool, playground, and large sites. But they offer a unique amenity: lobster delivery. Each morning you can order fresh lobster – caught that afternoon. And then will then deliver it to your campsite already prepared. All you have to do is assemble some sides. Amazing experience!
Where to stay: Red Apple Campground
6. Finger Lakes, New York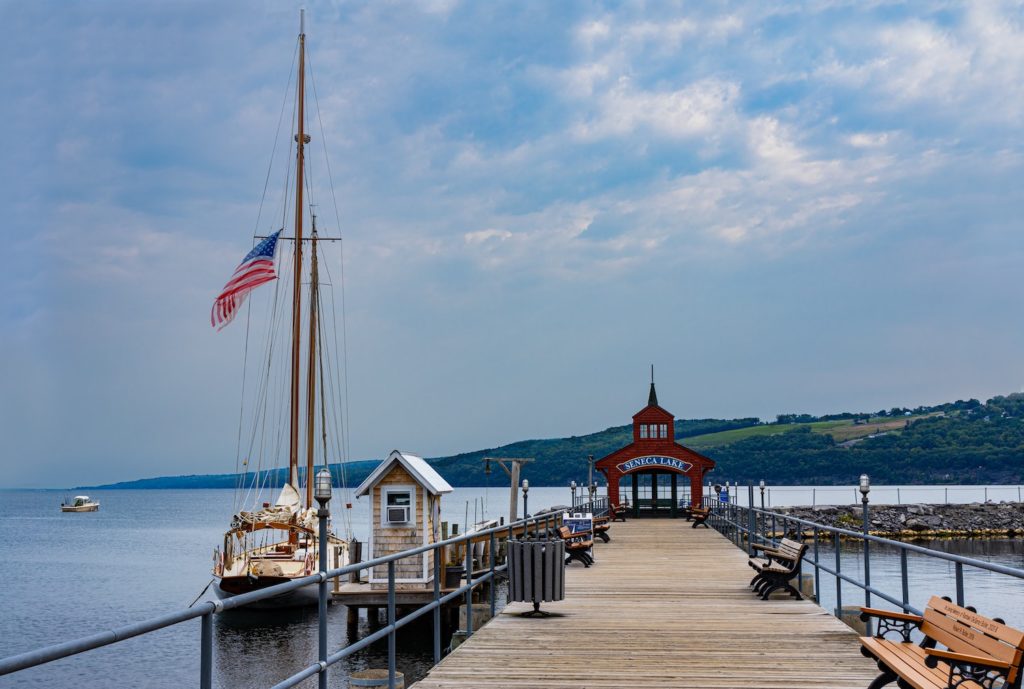 Known for the breathtaking Adirondack Mountains, you'll have lots of nature to explore here. Trails, swimming, hiking, canoeing – you have your pick of activities. It's called Finger Lakes for 11 long finger lakes that run throughout the area. And if you're into wine, craft beer, or farm-to-table dishes, you won't be disappointed by the vast number of wineries, breweries, and restaurants. Finger Lake is affordable and accessible to many other destinations you may have on your east coast RV trip.
Where to stay: Sampson State Park
7. Ormond Beach, Florida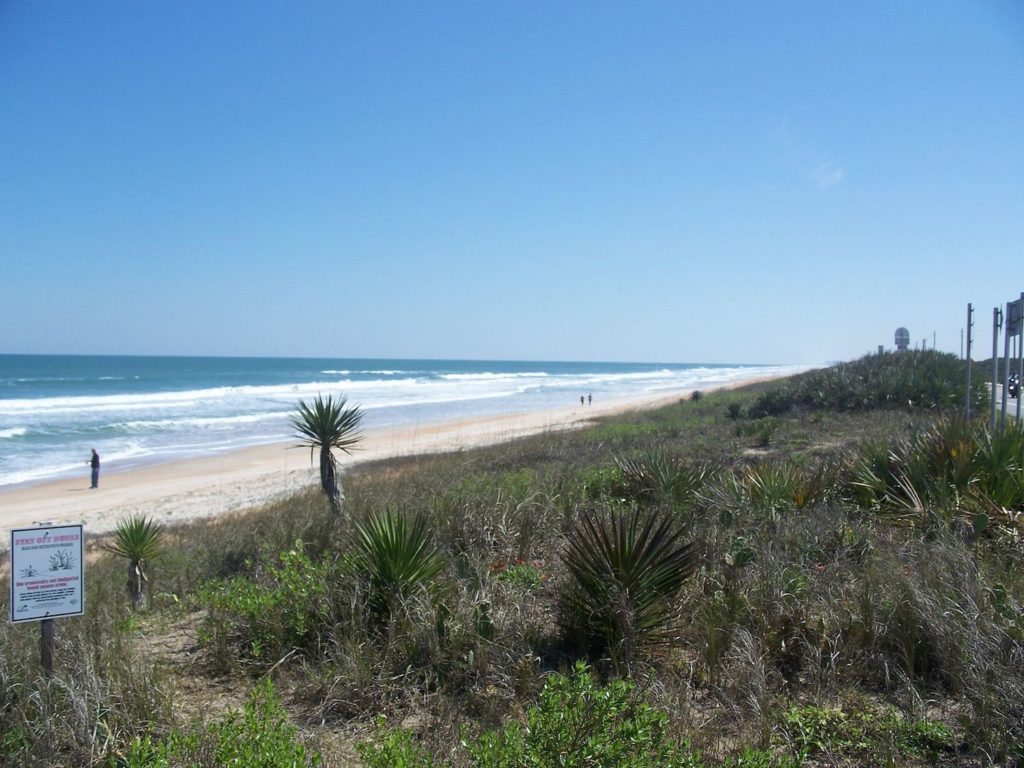 Heading a bit further south (or a lot a bit), Florida makes for a unique camping experience. Aside from a number of awesome state parks, you'll also find campgrounds situated right on the beach. Imagine waking up and jumping right into the ocean. It's a totally different way to go camping, and one that many people dream about. One of the most popular spots on the east coast, Ormond Beach is just north of Daytona Beach. You'll have water and beach activities, plenty of sun, and some delicious seafood. Book early – beachfront spots fill up super far in advance!
Where to stay: Coral Sands RV Resort
8. Chesapeake Bay, Virginia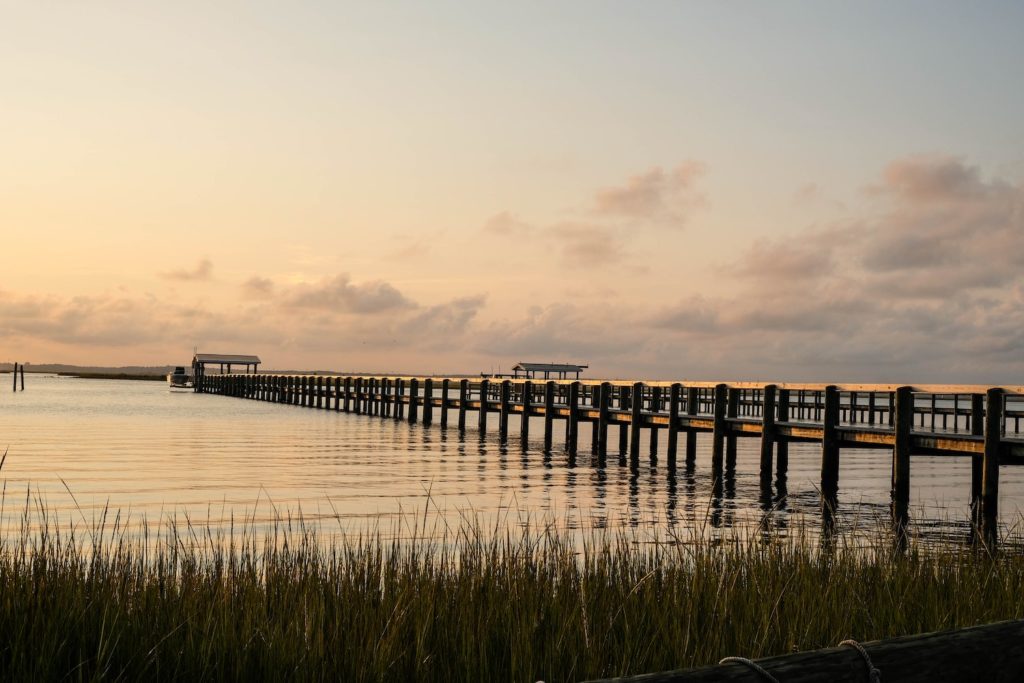 Chesapeake Bay actually runs through 5 states, so technically you could visit in a number of different ways, but Virginia has a lot to offer. There are plenty of campgrounds with varying amenities (and some ideally located state parks). There are plenty of trails that run throughout the canals and rivers for a nice hike. Plus, the area is unique in that you can add a bit of history into your visit. Check out one of the Civil War Trails to take your hike to the next level.
Where to stay: Kiptopeke State Park
9. Topsail Beach, North Carolina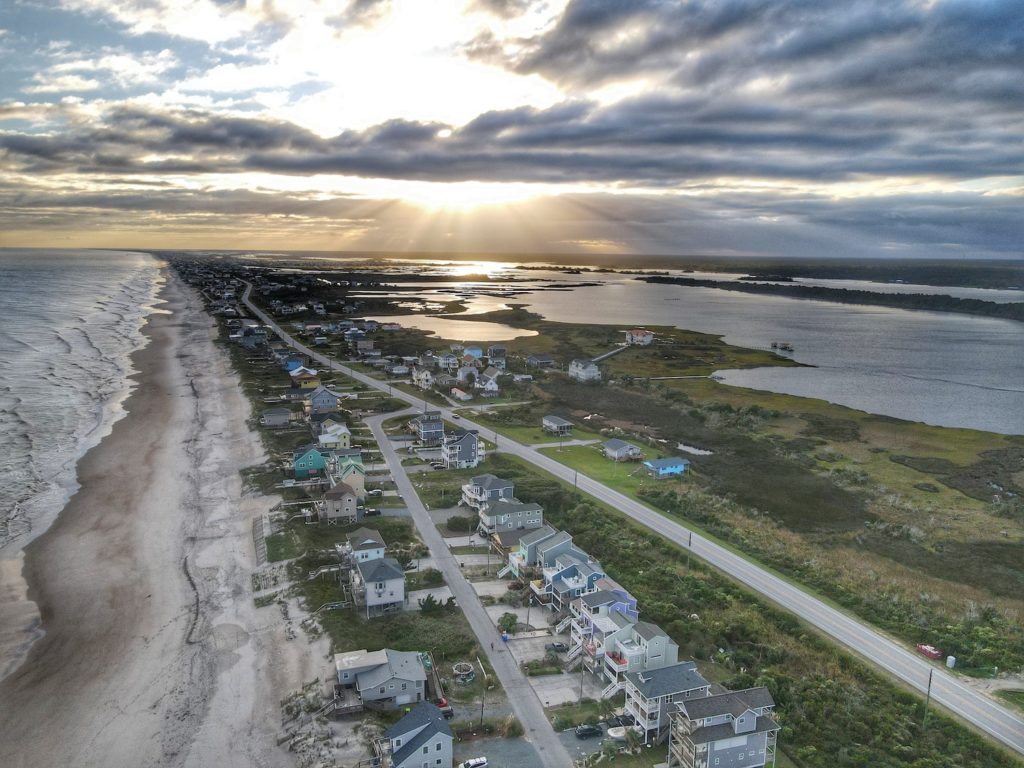 Continuing our string of beachfront camping, North Carolina is an ideal spot. The weather is a little milder when compared to Florida – which can make a difference when camping in the middle of summer. And Topsail Beach is one of the best out there. There is beach on both sides and plenty of space for swimming. It's a 26 mile barrier island, making it a truly unique place to stay. Plus when you get tired of the beach (is that possible?), you can check out the Surf City Pier or meet rescued sea turtles at the Karen Beasley Sea Turtle Rescue and Rehabilitation Center.
Where to stay: Surf City Family Campground
10. Acadia National Park, Maine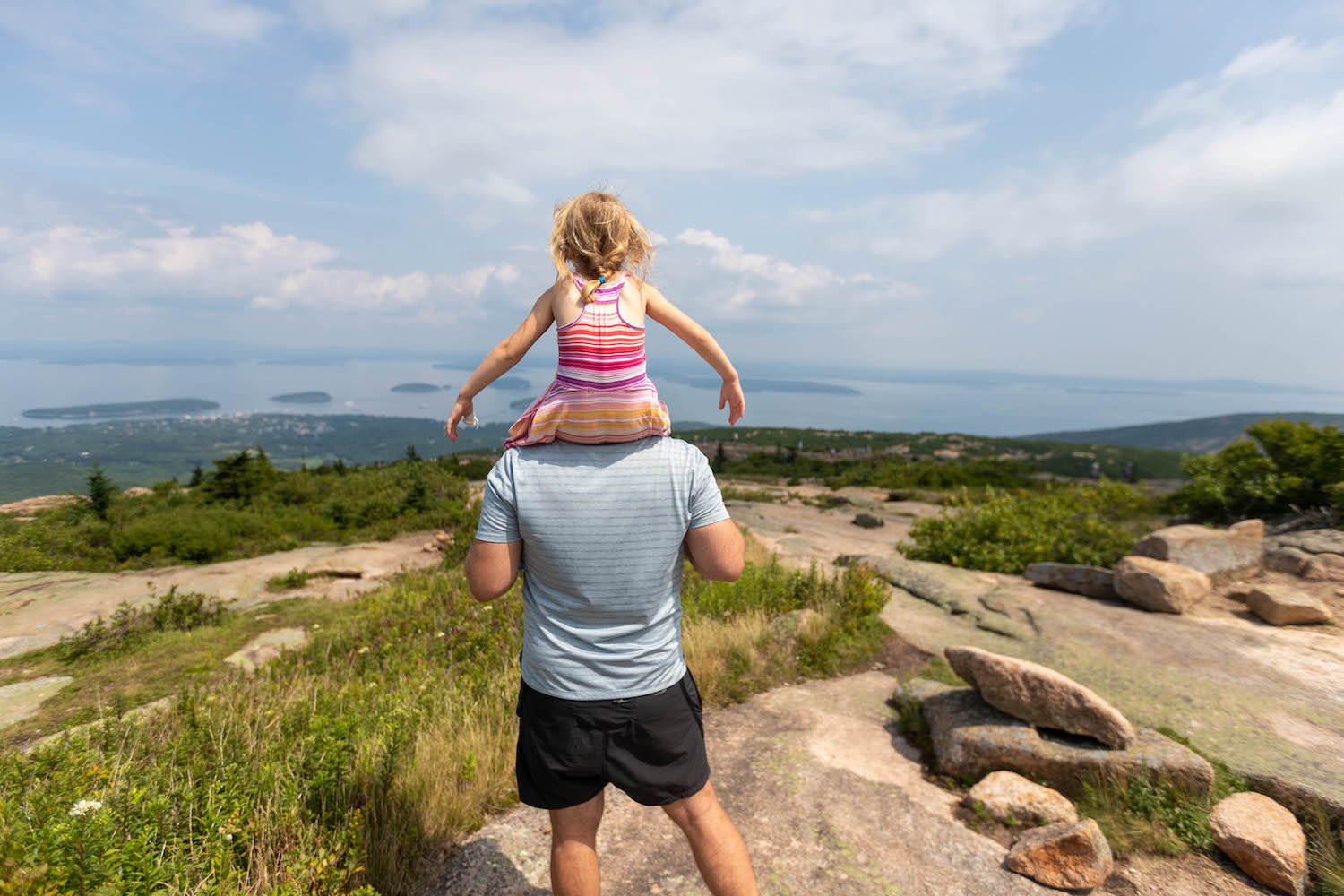 It's a bit of a hike, but well worth the trek up. Acadia National Park offers some of the most beautiful views you'll ever see. It's not always the first national park people think of when considering where to take kids. But it's so kid friendly! You'll find tide pools all over the place, beaches (though beware – they're cold!), family hiking trails, and of course giant waves aka Thunder Hole. And when you've had your fill of seashell hunting and hiking, there's a lobster roll waiting for you just around the corner.
Where to stay: Acadia Seashore
How do you map an RV Trip?
At this point, you may be leaning toward certain destinations. Or maybe you've already picked some out. So how do you plug them in to one epic east coast trip? Luckily, there are many options.
Create your own itinerary from scratch. Pull up Excel in one tab and Google Maps in the other and get to work. We like to tentatively look at a route that works for us by using Google Maps and then make adjustments. Jot down time in each destination, travel time in between, and gas costs. We have an Excel template you can download to get you started.
Use a tool like RV Trip Wizard or Roadtrippers. Some of these tools charge for their services, so bear that in mind.
If there's a destination you're visiting for a specific campground, check availability first and work your dates and/or route around it.
Use an RV fuel cost estimator to help you stay within budget.
The best part about taking an east coast RV trip is that you'll never lack options. Especially in the northeast, places a bit more compact, so you can knock out several in one trip. No matter where you end up, you'll be rewarded with great scenery and delicious food.
Where is your dream destination for an East Coast RV Trip?
Looking for more RV trip planning tips?
Is Harvest Hosts Worth It? (Here's the Breakdown)
How to Plan an Epic Cross Country Road Trip (and Do it Affordably!)
9 Best Family RV Trips Perfect for Kids