If you're planning a trip to Tokyo, you can't miss the immersive art experience at Tokyo TeamLab Planets. Nothing about this museum is traditional. Instead, it features interactive installations that allow visitors to become part of the art. And to think, we almost skipped out on the experience. This immersive art museum has taken Japan by storm. But does it live up to its reputation? Here's what you need to know about TeamLab Planets and how to make the most of your visit.
What is Tokyo TeamLab Planets?
Tokyo TeamLab Planets is an immersive art experience located in Tokyo, Japan. The term "museum" is often used to describe it, but it's far from your run-of-the-mill art museum. It features interactive installations that use light, sound, and technology to create a unique and engaging experience for visitors. The installations are designed to allow visitors to become part of the art, creating a truly immersive experience.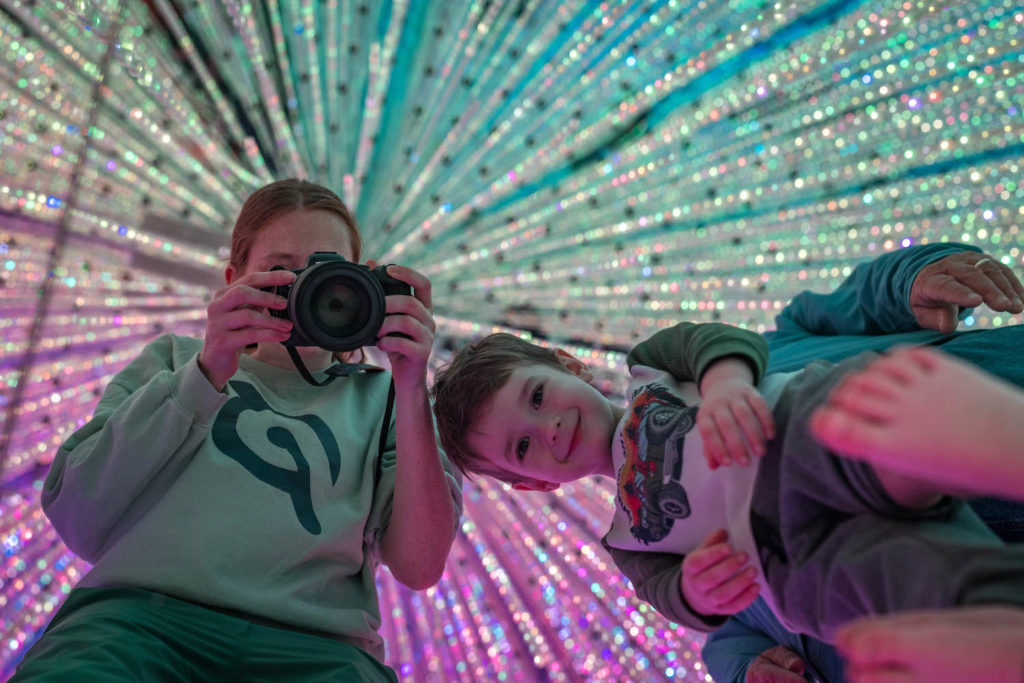 Tokyo TeamLab Planets opened in 2018, which followed the success of the wildly popular TeamLab Borderless. The venue is huge, spanning over 10,000 square meters. And once inside, you'll feel like you're in another realm entirely. The main difference between TeamLab Borderless and TeamLab Planets is the journey. TeamLab Borderless is coined as "a world of artworks without boundaries, a museum without a map". This is in contrast to TeamLab Planets, in which you have a path laid out for you so you don't miss any of the vibrant installations.
TeamLab Borderless has closed down while it's being relocated, so, for now, TeamLab Planets is the only museum still operating.
How to get there and ticket information
TeamLab Planets is located in Toyosu, Tokyo, and is easily reached by public transportation. The closest station is Shin-Toyosu Station on the Yurikamome Line. It's essentially right across the street from the venue. There are other train lines, which will just require a slightly longer walk to the museum.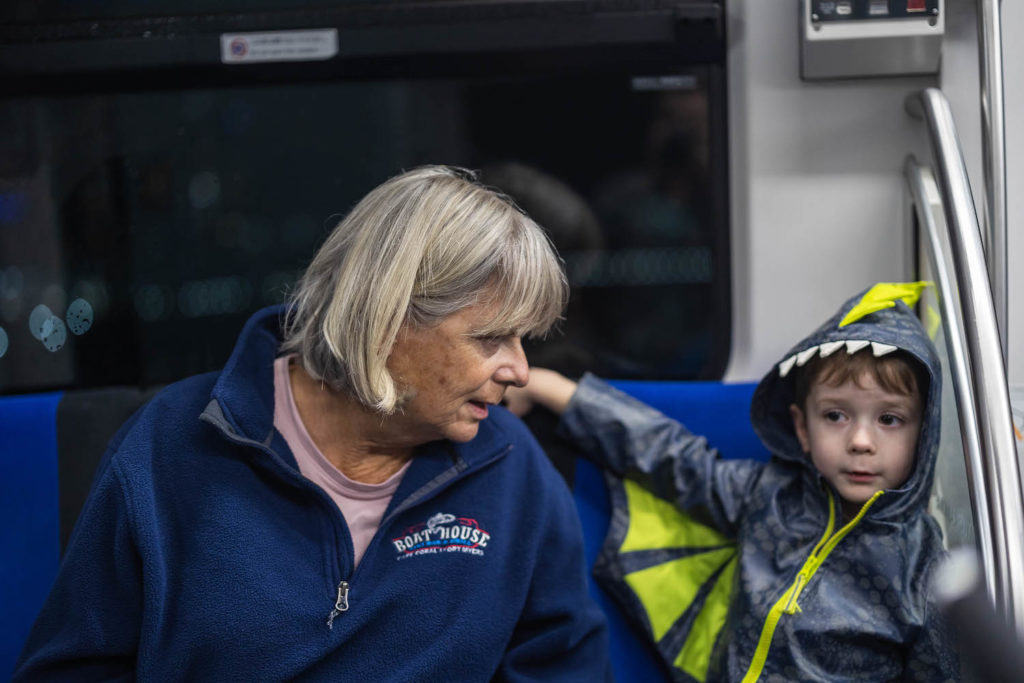 Tickets can be purchased online in advance or once you get there. I HIGHLY recommend purchasing tickets in advance as they often sell out. We used Klook, which made the mobile ticket experience super easy. I highly recommend Klook for all your ticket needs while visiting Japan. We also used them for Disneyland Tokyo tickets. And if you plan on going to multiple attractions that require tickets, check out the Klook Pass Great Tokyo. It'll give you some pretty nice discounts.
What to expect inside the exhibit
Inside Tokyo TeamLab Planets, expect to be fully immersed in a world of interactive digital art. Your ticket will give you time, so you won't have to stand in a long line waiting to get in. Show up at the correct time and everyone in the group will watch a short 5-minute film on what to expect. It's pretty easy to follow along with the video even if you don't speak Japanese.
Next, you'll be instructed to remove your shoes. Everyone walks through the museum barefoot, so plan accordingly. Also, you'll walk through water in certain areas. It actually felt super warm and nice, but it can get as high as your knees. I researched ahead of time so we came prepared with the proper clothes. It can reach higher on small kids, so wear something that can get wet or bring additional clothes to change into after (there are locker rooms). I was a little uncertain about the water element, but I actually loved it and thought it added a lot to the experience.
A quick aside: you'll walk over mirrors a few times, so… plan accordingly if you catch my drift.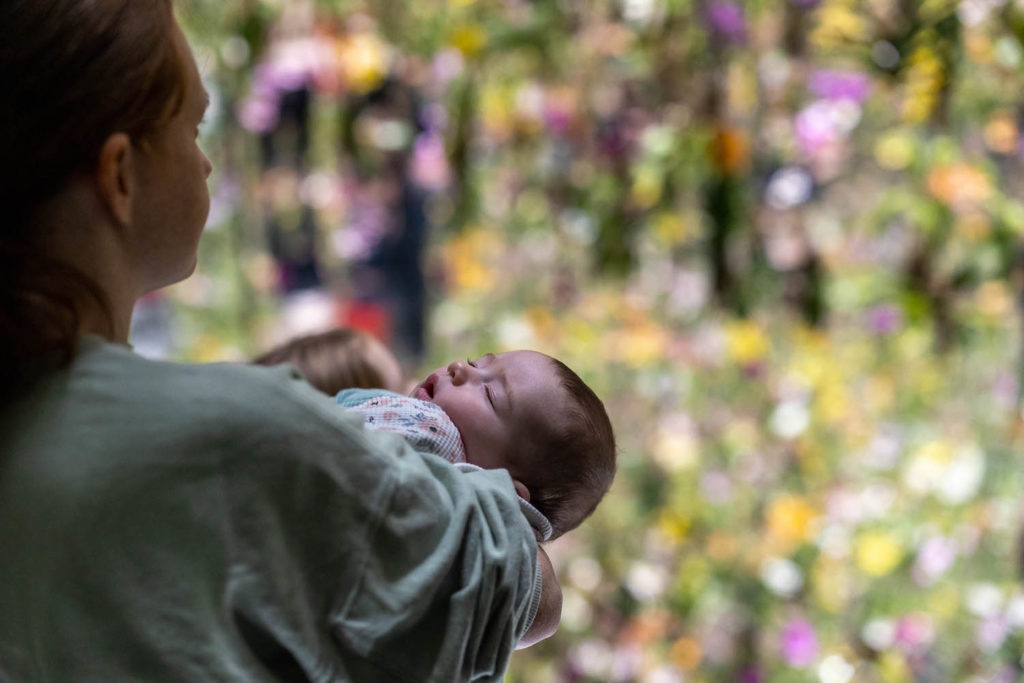 Another word of caution: you won't be able to take strollers or wheelchairs with you. If you have a child that needs to be carried, consider bringing a baby carrier. There really is only one room where you climb over squishy structures that would be questionable with a baby because you essentially crawl your way through it. There is an option to skip this room for those unable to walk through this one. The rest of the rooms don't have the same physical experience. There is one hallway with water and a slight incline, but we made it through with our baby just fine.
The immersive journey
Each room has its own unique theme and experience. There are 8 different exhibits for you to experience.
Crystal Universe: you know when you walk into a mirrored elevator and can see infinite versions of yourself? This room is kind of like that, except way cooler. It's a massive room with mirrors everywhere (including the floor) and crystal lights. It's very bright and the lights continuously change.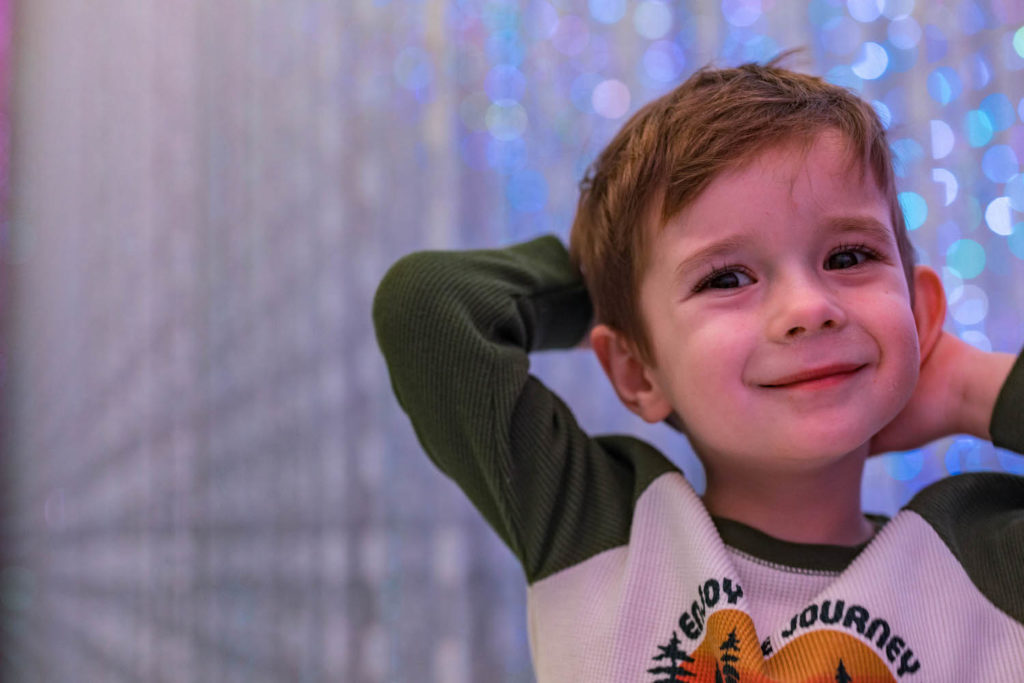 Soft Black Hole: a squishy floor that you sink into. The space is constantly twisting and conforming to the weight of people's bodies. And this dark room is designed to show how the reverse is also true – people's bodies are affected by the changing space.
Waterfall of Light: one of two water experiences. You'll climb up a slight incline of shallow water (doesn't go higher than ankles here). The room is dark, but the water is illuminated. The surface feels cool on your feet.
Floating Flower Garden: probably our favorite room given how incredibly unique and memorable it is. A certain number of people are allowed in the room at one time. Once you are in position, orchids will make their way down from the ceiling and surround you. The orchids absorb water from the air and are able to grow without soil. It's a magical experience to see and be part of.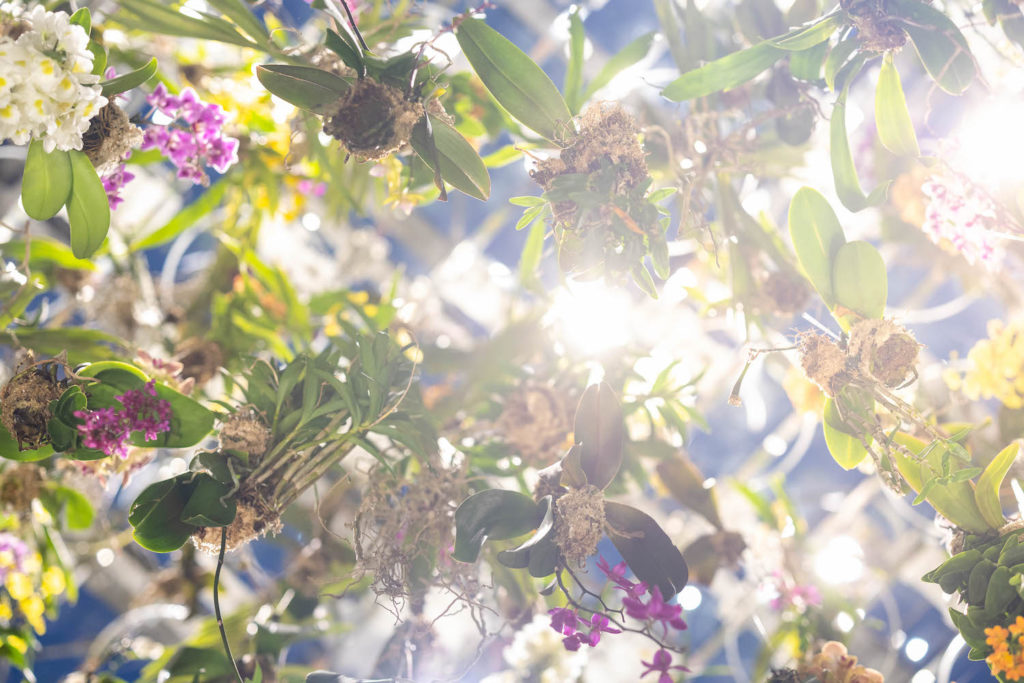 Koi Room: this is where the water can reach your knees (or higher for kids). You walk around a room full of water, which is essentially like a shallow pool. The water is lit up with color and projections of swimming koi, which will move right by you. When people move around, it alters the path of the koi. And when the koi collide with people, they transform into flowers. A very cool experience.
Moss Garden: these giant ovoids, as they are called, change depending if you are viewing them before sunset vs. after sunset. The room itself is semi-outside, allowing you to feel the fresh air. Before sunset, it's a foggy paradise, and after sunset, the ovoids take on a colorful glow.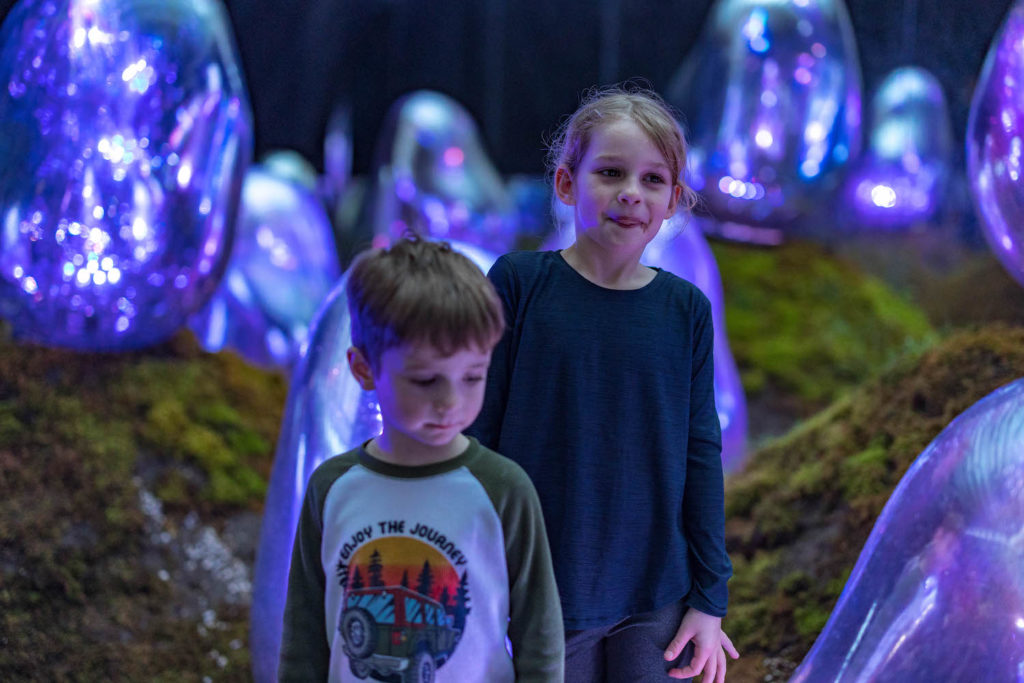 Falling Universe of Flowers: this room is like being at a Planetarium, but instead of planets, you're looking up at flowers. You can sit on the ground and look up at the changing flower projections on the ceiling and all around you. The art projections are not a pre-recorded loop. They are constantly changing in real-time – showing the life cycle of flowers from bloom to when the petals fall off. It's relaxing to just sit and watch.
Floating Spheres: this was a favorite for the kids. The room is filled with giant, floating spheres. You can move them around and play. And the colors in the room are constantly changing. This is one of the more interactive rooms and great for those Instagram shots.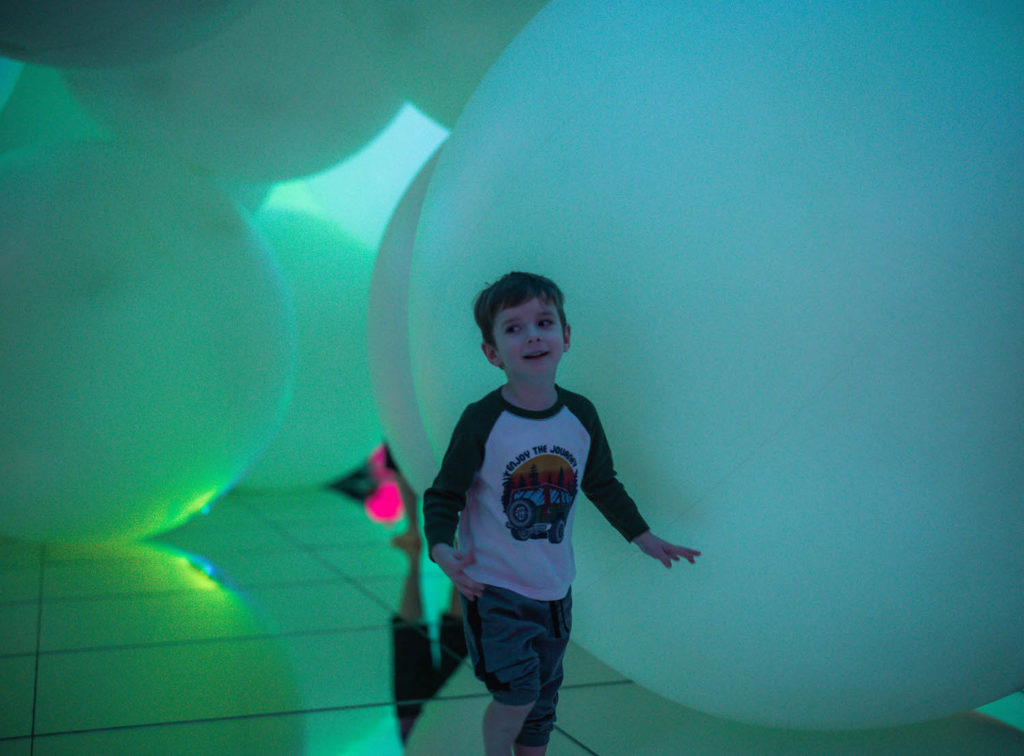 Walk through a room filled with giant floating orbs, wade through a pool of illuminated water, and even climb a digital waterfall. The exhibit is designed to engage all of the senses, with sound, light, and even smells incorporated into the experience. Be prepared to take off your shoes and get a little wet, as some installations will require you to walk through water.
How long do you need at teamLab Planets Tokyo?
Plan to spend 2-3 hours, depending on your pace. TeamLab Planets allows for self-exploration through the one-way route. There is no time limit, so you can spend as much time as you want to explore each room (except for the floating flower garden room). For us, two hours was plenty, but the kids were constantly ready to see the next thing, so there were no lengthy visits in any of the spaces.
Is it good for kids or babies?
Yes, the experience is designed to accommodate kids and babies. You will not be able to bring in a stroller, but you can use a baby carrier. We traveled with a 6-year-old, 3-year-old, and 3-month-old and we thoroughly enjoyed the experience. The kids loved climbing and interacting through the spaces. The installations are designed to be very interactive. There are certain spaces that are dark and you'll want to hold you kiddo's hand, but it was never so crowded we were afraid of the kids being lost in a sea of people. However, some of the rooms are maze-like, so you'll want to make sure you keep a close eye on young kids in those areas.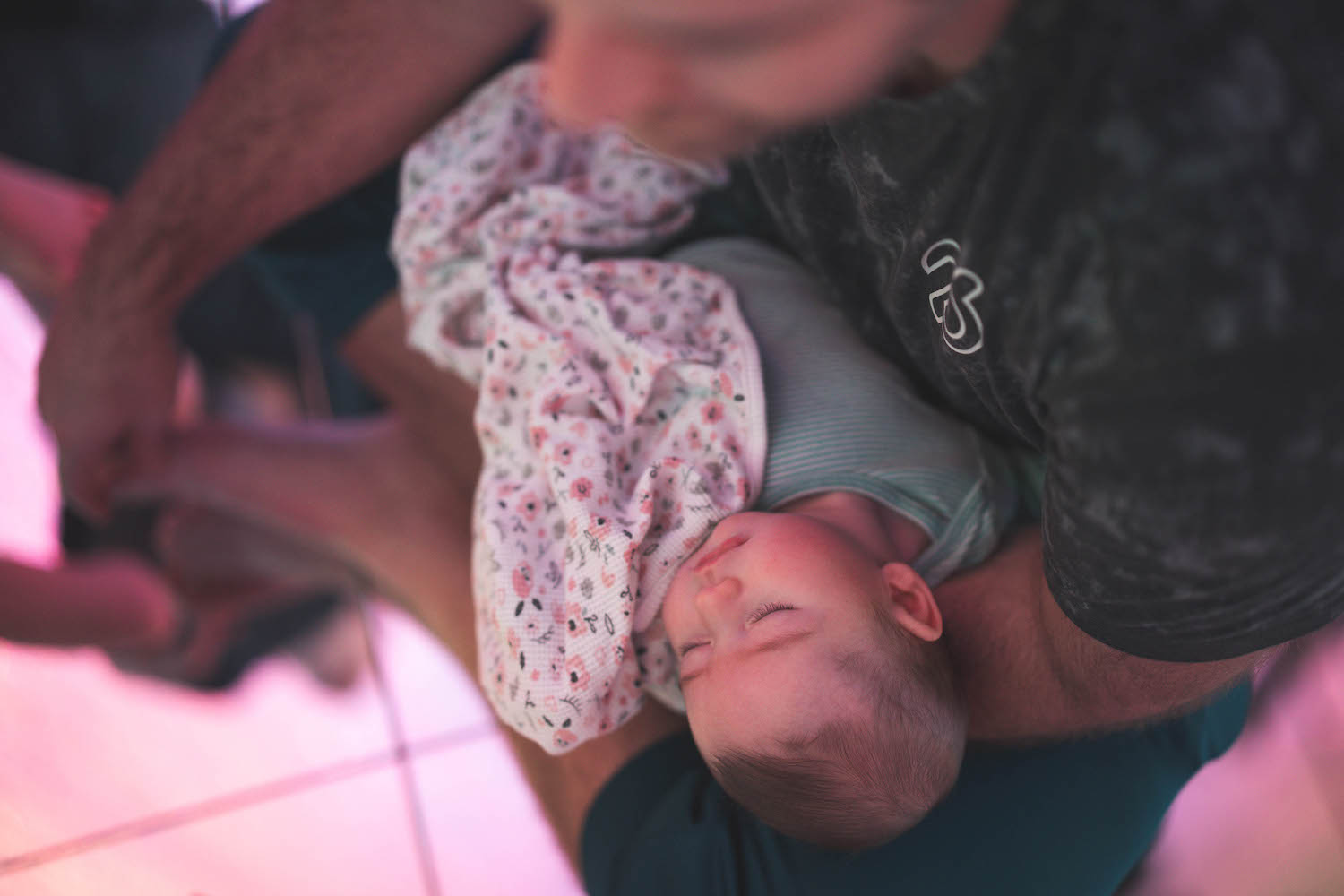 There are also two spaces that utilize water. Plan accordingly and dress your kids in shorts, or bring a change of clothes with you. The water is warm and it is not for swimming purposes, but our kids never tried to swim. They were completely immersed in the design experience. You'll also walk through barefoot, which is a fun experience for kids.
This was one of our favorite activities for the kids. It is unlike any other museum you'll come across. As the name suggests, it is fully immersive, making it the perfect way to engage kids.
Tips for avoiding crowds
To make the most of your visit to TeamLab Planets, plan ahead. Consider visiting during off-peak hours, such as early in the morning or on a weekday. While they do timed entries to help manage crowds, choosing an off-peak time can help combat that even more. We visited during cherry blossom season during a peak time and it still wasn't bad crowd-wise, so don't let that scare you away.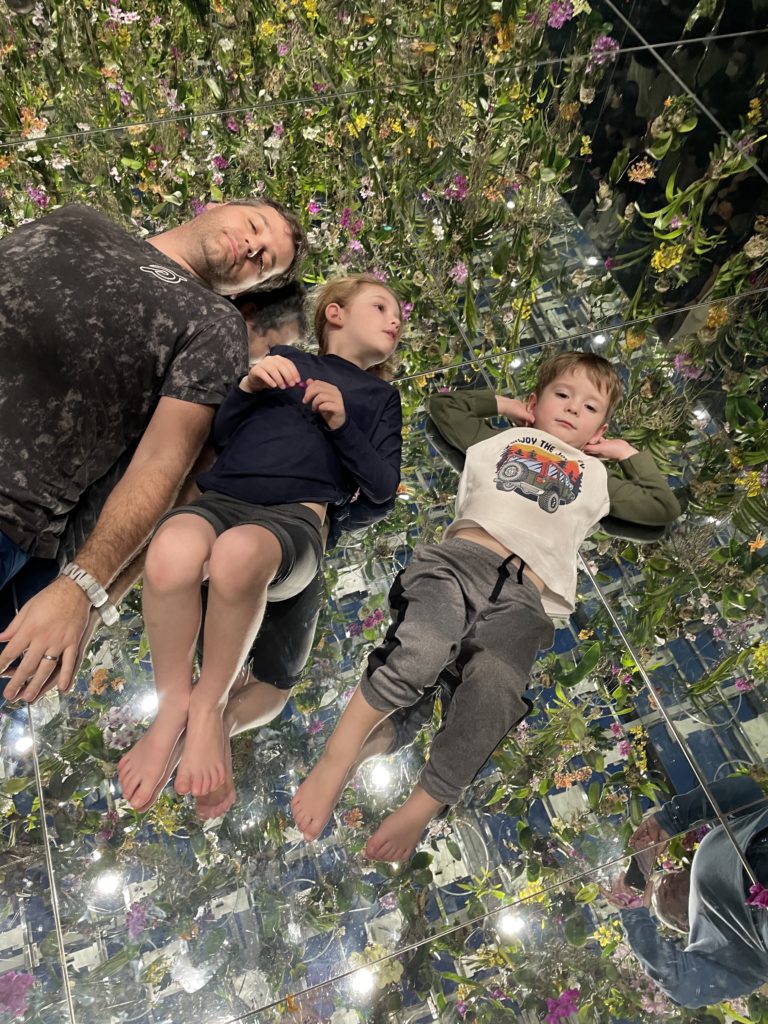 Is Tokyo TeamLab Planets worth the hype?
I would go back in a heartbeat. I was uncertain that it would live up to its popularity, but it exceeded all preconceptions I had going in. After returning home from a two-week trip to Tokyo, it's one of the activities our kids still talk about. If you want to experience something completely different from your typical museum, this place is for you.
Just make sure you prepare yourself for the immersive experience. And read all the descriptions at each experience. It's absolutely fascinating to see how each exhibit was created. It's more than just some floating spheres you can push around. There is an artistic explanation behind everything and an interesting story about how you are actually part of the art.
You may also like: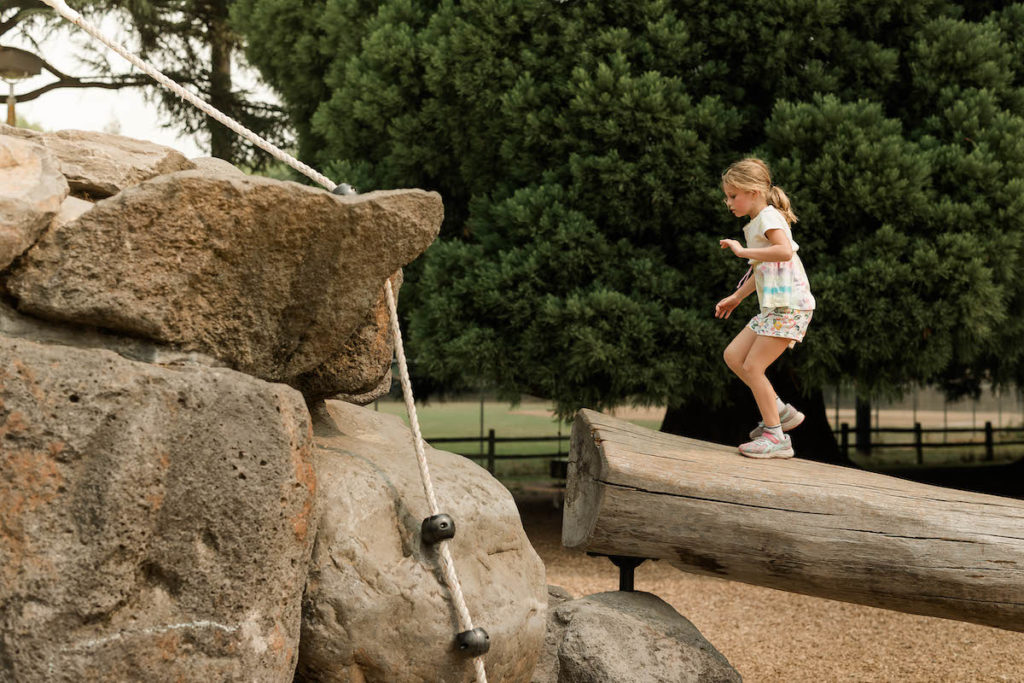 Vibrant culture, world-famous donuts, and a deep appreciation for nature. Portland is often praised for…