Jet-setting across the globe to your dream destination—for a fraction of the cost. Sounds dreamy, but possible if you're flying with a buddy pass. Working in the airline industry myself, I've had the privilege to travel all over the world using my airline benefits. And one of those benefits is the buddy pass. It's not for the faint of heart, but using buddy passes can save you some serious cash. First, some things you should know.
How do you get a buddy pass?
Before we get into some of the juicier details, let's talk logistics.
Buddy Pass: a standby ticket that an airline employee can distribute to family and friends that will allow the traveler to fly at a reduced rate.
Did I mention standby? Yep, that's the catch. You aren't guaranteed a seat. In fact, you'll only get a seat if there are unoccupied seats on the plane after everyone has boarded.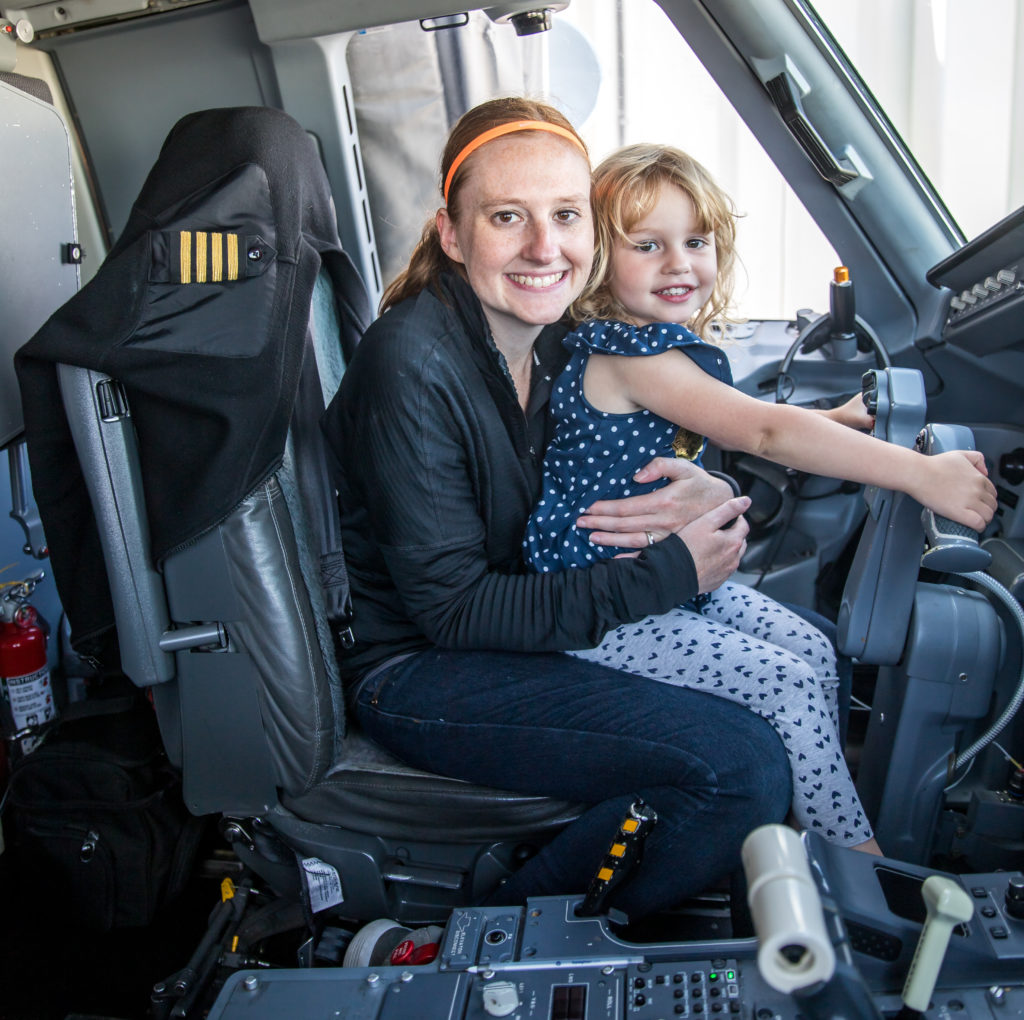 The other part of the equation—only family and friends can take advantage. You can't buy a buddy pass like you can a hotel room. You have to be a friend or family member of an airline family to get your hands on one. And employees get a certain allotment each year. And, this can't be understated: they can't be sold for profit and you're flying on the reputation of your buddy. Don't mess this up.
How much can you save flying with a buddy pass?
It varies from airline to airline, so there's no hard number. But in my experience, buddy pass users are charged a percentage of the base fare. They are NOT free. That's a common misconception out there.
To give you a ballpark, here are some sample fares:
Chicago to Honolulu: $147
Chicago to San Diego: $65
Washington DC to Tokyo: $384
Most of the time, you're getting a solid deal. But there are some cases when buying a ticket makes more sense.
Now on to some of our tips and things to know before flying with a buddy pass.
1. One segment = one buddy pass
In most cases, one buddy pass = one segment. That means if you want to fly from Dallas to New York to London, it'll take two buddy passes. And then two more to get home the same way. For a total of 4 buddy passes. And you'll pay individually for each of those flights.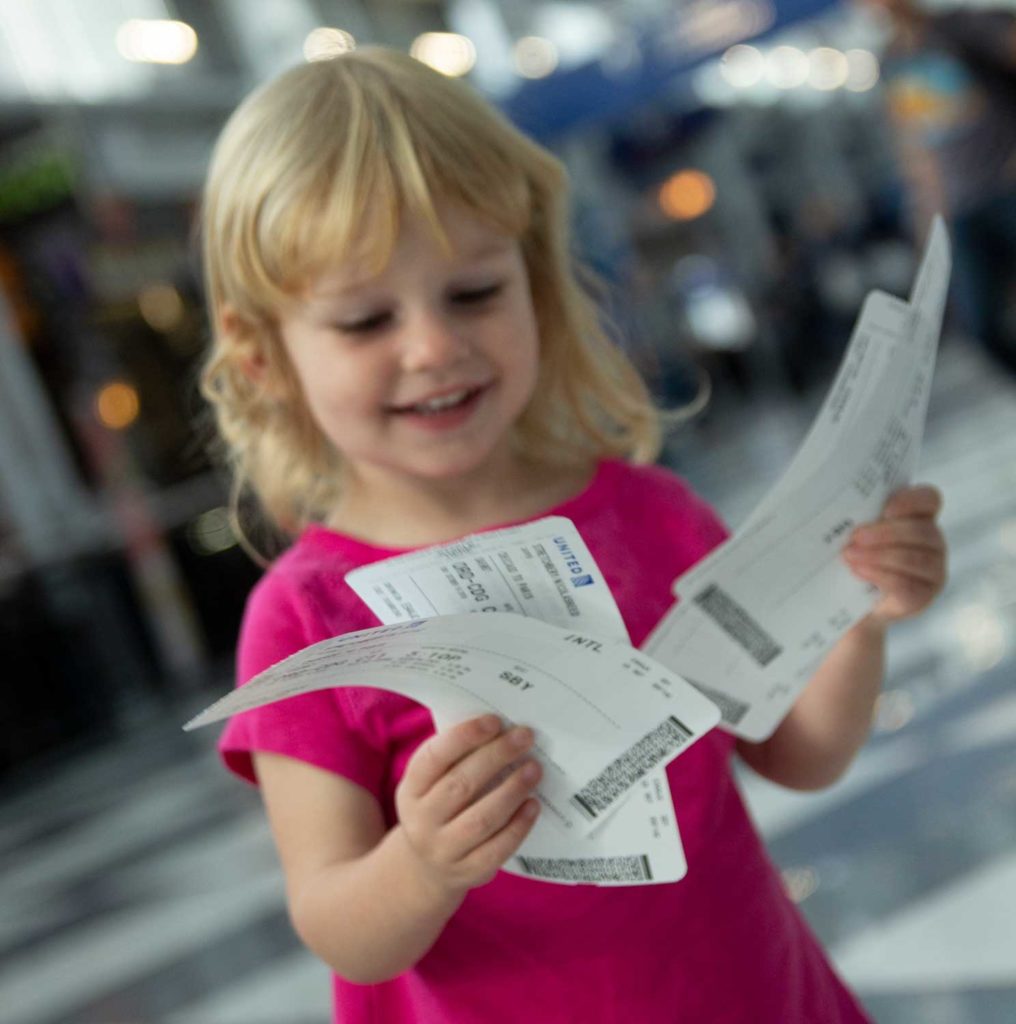 Run your travel plans by your airline buddy so they know how many buddy passes to account for.
Our best advice: try to fly direct as much as possible. Even if that means looking at other nearby airports. It'll help keep your costs low.
2. Know your place in line
And by line, I'm talking standby list. In order to get a seat, you'll be placed among the ranks of other risk takers. The standby list is comprised mainly of revenue passengers that missed a previous flight (or are hoping to get an earlier flight out), airline employees, retirees, family of airline employees, and airline employees from other airlines.
This is key because in most cases buddy pass travelers are the lowest priority on the standby list. If you're the only one on the list, not so bad. But in cases where the flight is full and so is the standby list, you'll want to know your priority to gauge your odds.
Have the airline employee check your place on the list so you can decide if a different flight may be a better option.
3. There's usually a dress code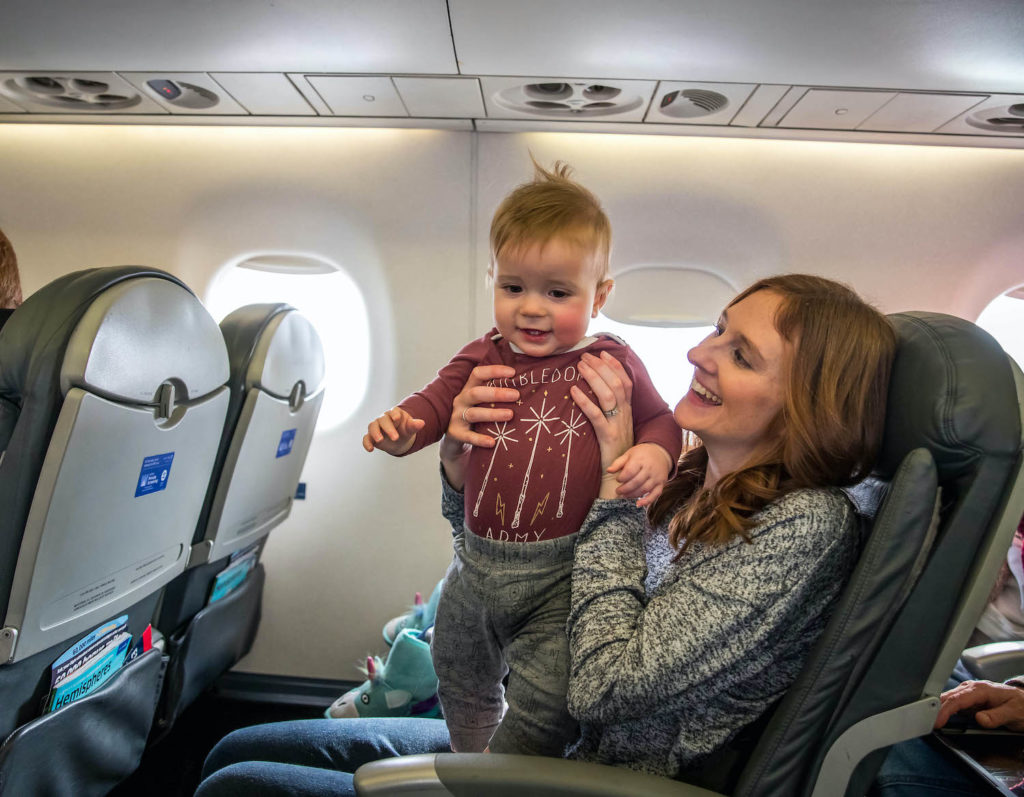 This is an important one because there's a lot of grey area around what you can and cannot wear. We've been in situations where we've seen standby passengers be asked to change before boarding. It does happen. And you can get into a real pickle if you've already checked your bags. In fact, on one occasion, our buddy flying on a pass actually gave a sweatshirt to another non-revver so she could board.
The easy way around this is to check with the airline employee on the dress code before you fly. And then err on the side of caution. A good rule of thumb: if you have to question it, choose something else to wear.
4. There's buddy pass etiquette just like everything else
If you're an airline employee using travel benefits, there's etiquette. And if you're flying with a buddy pass, there's also etiquette. In both situations you're representing the airline (and the employee!). So most airlines will have their own rules and/or guidelines. A lot of these are pretty general in terms of common courtesy you'd follow whether using a buddy pass or not. One of the most common: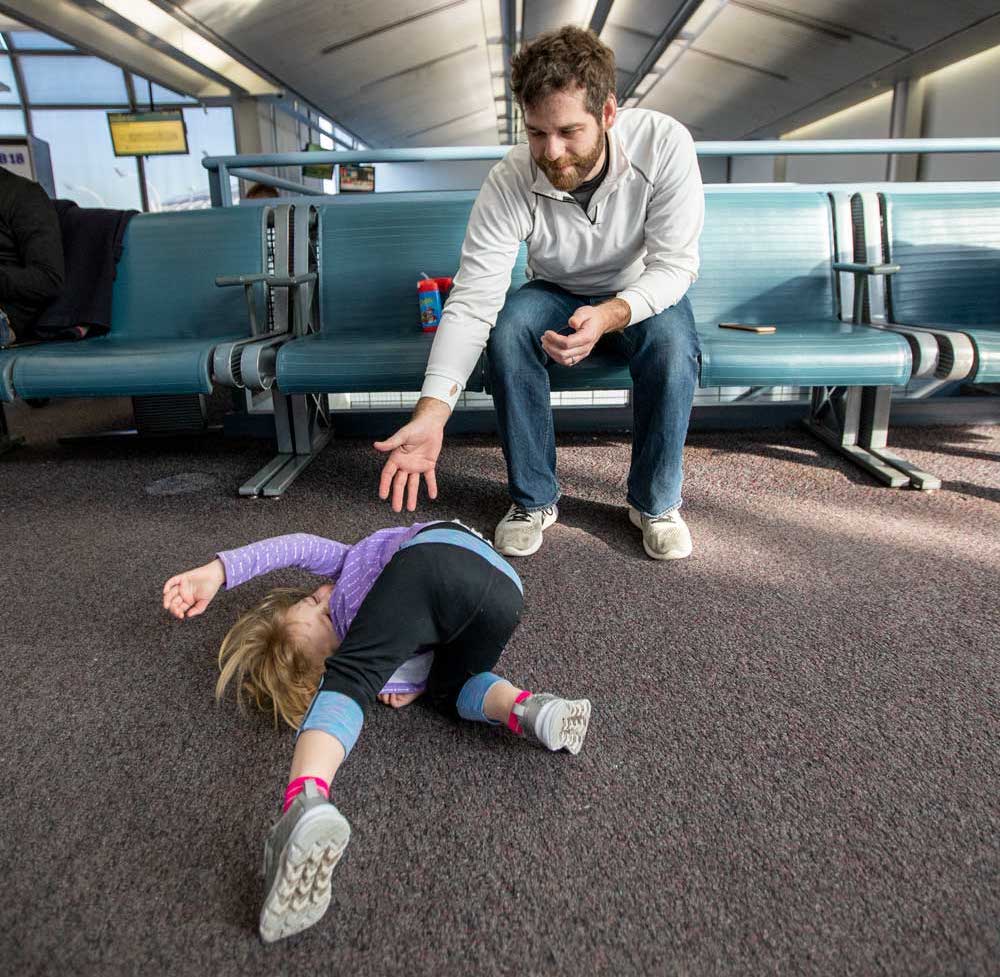 Don't bug the gate agent every 2 seconds – gate agents are busy. They have a long list of responsibilities to complete before a flight can take off, including but not limited to—clearing the standby list. Pro tip here, if you wait patiently and don't make the flight, they're usually very willing to help you with alternate options. After they finish up and they have a free minute.
5. You probably won't earn miles or redeem status benefits
If you have status on the airline, you'll unfortunately have to forego those benefits. If you're flying on a buddy pass you likely won't get priority boarding or upgrades. But you may get a free checked bag. So that's a win.
You also won't be able to collect miles from your trip. Usually not a huge deal, but worth noting.
Related: what is non rev travel? Breaking it all down.
6. If you're flying with someone else, you may not sit together
This is how it works for all standby travelers – whether you work for the airline or you're flying with a buddy pass. Because you only get to fly if there are empty seats, you won't have much say about where you sit. You could be separated from your traveling companion (which includes kids). You may sit by the bathroom. In the middle seat. Or you may get lucky and sit in Economy Plus. It happens.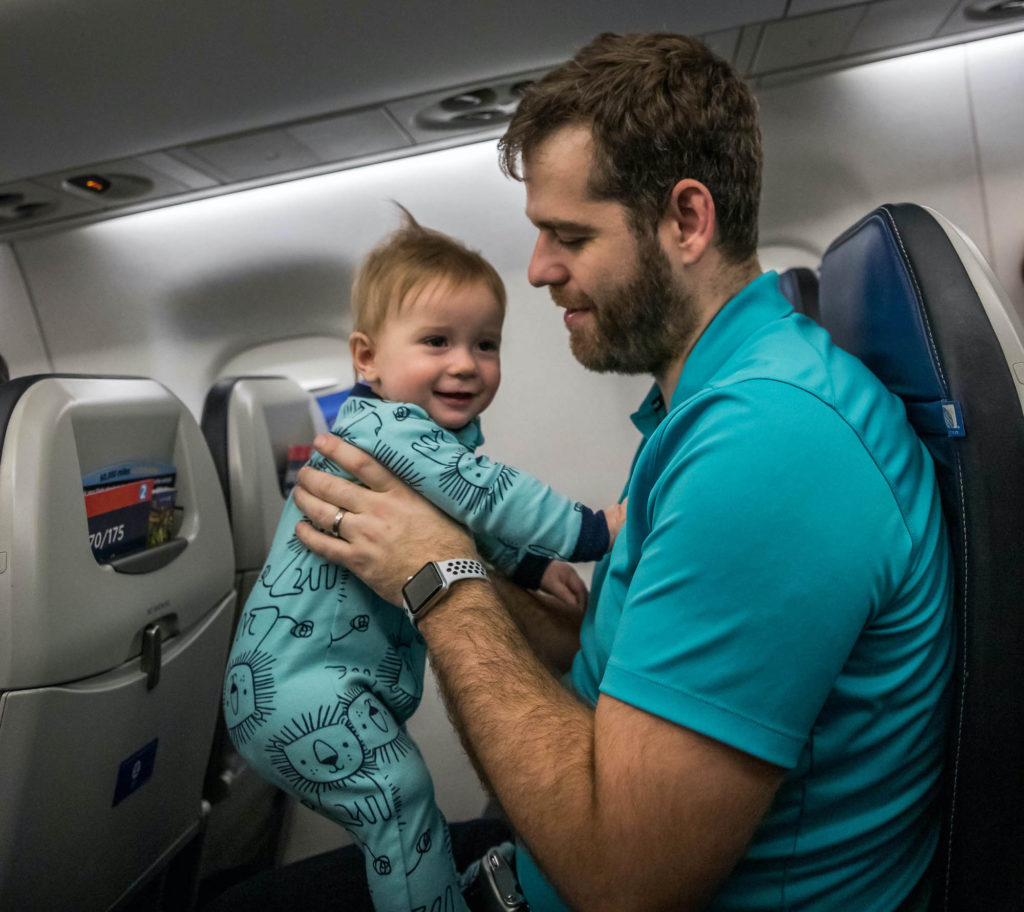 The most important rule no matter where you end up—don't ask others to switch seats with you. They paid the full fare and you didn't. The middle seat isn't that bad, right? If it makes you feel any better, we flew to Japan with a baby and a toddler and hubby and I were split up for 12 hours.
7. Holidays can either be really good or really bad
You can fly during the holidays, but you have to be strategic. If you fly 1-2 days before a holiday like Christmas or Thanksgiving, getting on a flight may be impossible. But if you can be flexible and travel on the holiday (aka Christmas day or Thanksgiving day), flights open up. Same goes for New Years Eve. Winter can also be difficult because weather delays create chaos everywhere.
A good example of this. We once sat at the airport all day trying to get a flight out Memorial Day weekend. And after 7 attempts, we didn't get anywhere.
8. Book your hotels from the plane
Since you don't know if you'll get on the flight, it can make reservations a nightmare. You can get a nonrefundable hotel, but check the policy. Many of them require you to cancel 24 hours in advance. And you'll likely be within 24 hours by the time you get on the plane.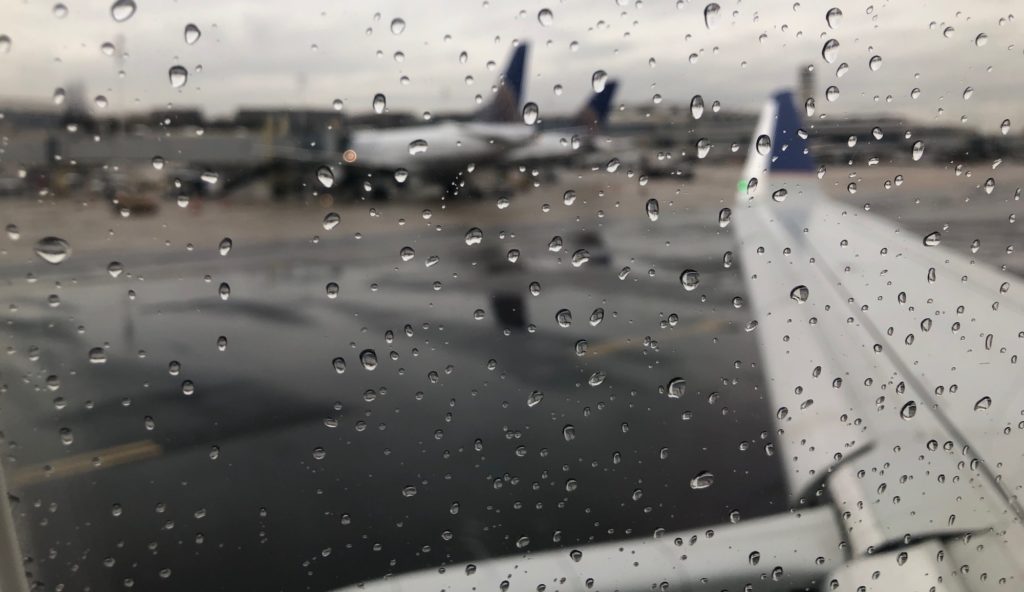 The other option—and the one we use—book your hotel from the plane. We do our research in advance, choose the hotel, and have it ready to book when we get to the airport. Once we know if we made the flight, we book it from the plane. Most of the time it works out.
The best trick we use? Book with ID90! And before you ask, we'll tell you: ID90 is a website with travel deals for airline/tourism employees and their friends and family. Which, if you've already scored a buddy pass, you're in. Booking with ID90 is a great strategy because they cater to the uncertainty of non-rev travel. Plus, if you sign up through our link above, you get $10 off your first booking. Full disclosure, we also get $10. So it's kind of a win-win if you go this route.
9. Choose a route with multiple flights per day. And be willing to fly at less desirable times
What I mean by this is—if there's a 5am flight, take it. Early morning flights tend to be the most open. And they also have the highest odds for other passengers to miss their flight – leaving a spot open for you. Plus as the day goes on, people with delays or misconnections get added to other flights later in the day.
Choosing a route with multiple flights per day gives you higher odds you'll make it to your destination. If you're trying to fly from Houston to Orlando and there are eight flights out, that's eight chances for you. Better odds than if you put all your eggs in one basket.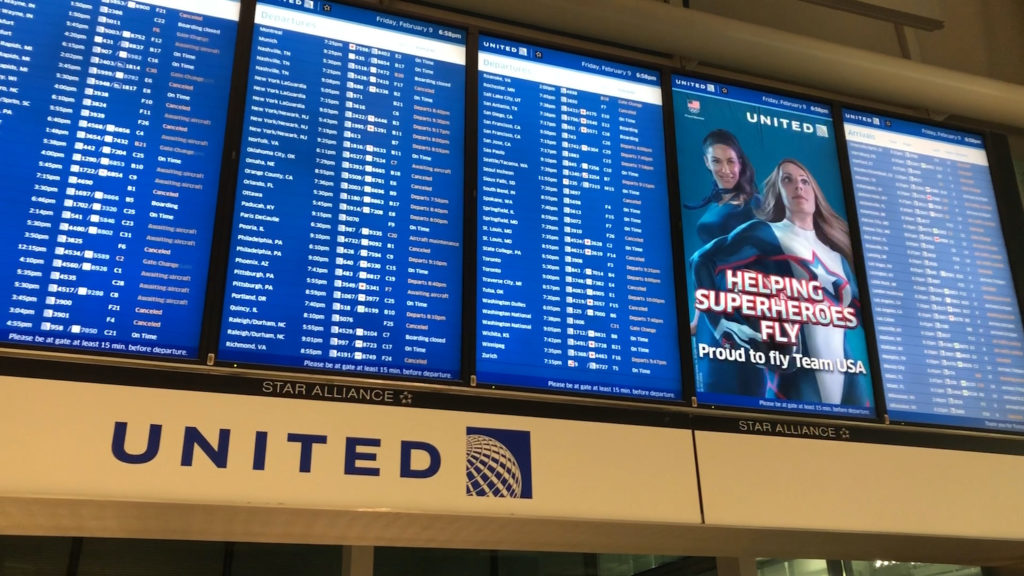 10. Travel off peak if you can
Usually referred to as shoulder season, your odds of catching a standby flight go up dramatically if you travel during off peak times. Spring break in Mexico may sound nice, but it will be super difficult to find an available seat.
If you fly during the off season, you'll have much better odds. And also score some great hotel deals.
What to do when you get to the gate?
If I haven't scared you away, flying with a buddy pass may be for you. You truly can score some excellent deals and maybe even travel somewhere you otherwise wouldn't. It's unpredictable, yes, but always adventurous.
So if you have an airline friend and you're set on using a buddy pass, what's next?
Decide where you want to go. Talk to your airline buddy and figure out the best route using the fewest buddy passes.
The employee book you an unconfirmed ticket (which will get you through security). This is when you'll pay your buddy pass fee.
When it's time to check-in, you'll go through the process like normal. After checking in, you'll be automatically added to the standby list.
Head to the airport and use your standby ticket to get through security
Show up to the gate and wait for your name to be called
Cross your fingers and if your name is called, you win the buddy pass games. Meaning, you get to board the flight. And at this point, relax. But don't forget to book your hotel!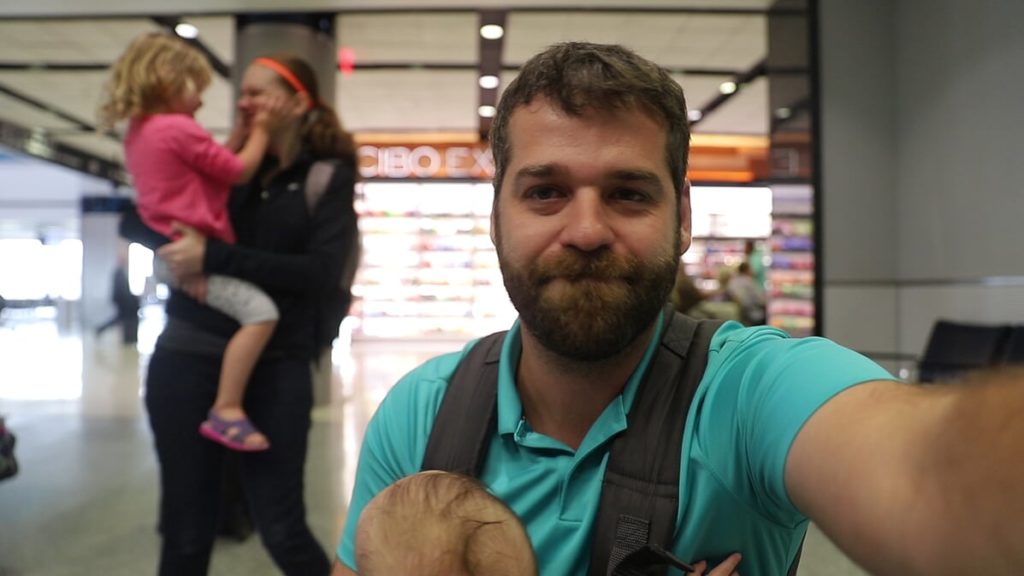 It's unconventional, exciting, stressful, and unpredictable all in one. You'll strut to the airport feeling like a badass, unsure if you have a seat on that plane. And we'll be right there with you.
To see more of how airline benefits work, check out our travel Youtube channel documenting our standby adventures
These are some of our favorite videos that show how adventurous flying standby can be:
40 Hours Flying with a Toddler and a Baby
Stranded at the Airport in Orlando
13 Hour Travel Day Including 3 Flights and a Missed Connection
How We Fly Standby for Vacations
Mystery Flight: When You Don't Know Where You're Going Until You Land
Our Long Haul Flight to Japan on Standby