If you're a frequent traveler or someone who enjoys luxury travel perks, the Amex Platinum Card may be the perfect fit for you. But the perks don't stop with travel. The Amex Platinum Card offers all kinds of perks that can benefit not only your travel experience but your everyday life too. So here's our rundown on the best Amex Platinum card benefits for 2023.
1. Access to Centurion Lounges and Priority Pass Lounges
One of the best travel benefits of the Amex Platinum Card is the access it provides to Centurion Lounges and Priority Pass Lounges. Centurion Lounges are known for premium amenities – nice food and cocktail menus, and even spa services in some locations. Priority Pass Lounges are expansive.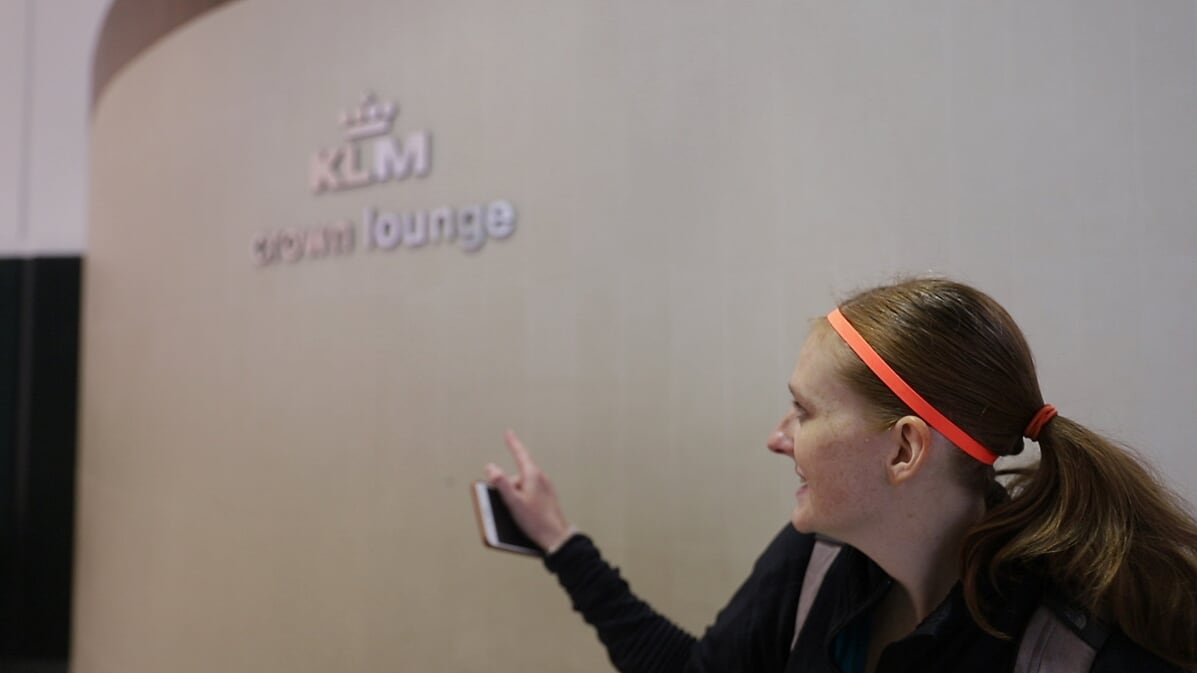 With a PP membership, you'll have access to over 1,300 lounges in more than 600 cities. If you are a frequent traveler, the value of having lounge access cannot be overstated. Once you have it, you'll never want to go back.
2. $200 annual airline fee credit
Another fantastic travel benefit is the $200 annual airline fee credit. The great thing about this credit is it can be used toward a variety of charges: baggage fees, in-flight purchases, and seat upgrades. It's not hard to spend the credit because it applies to just about any additional airline fee. The one caveat here is you'll need to choose your airline upfront. It works best when you frequently fly with the same airline.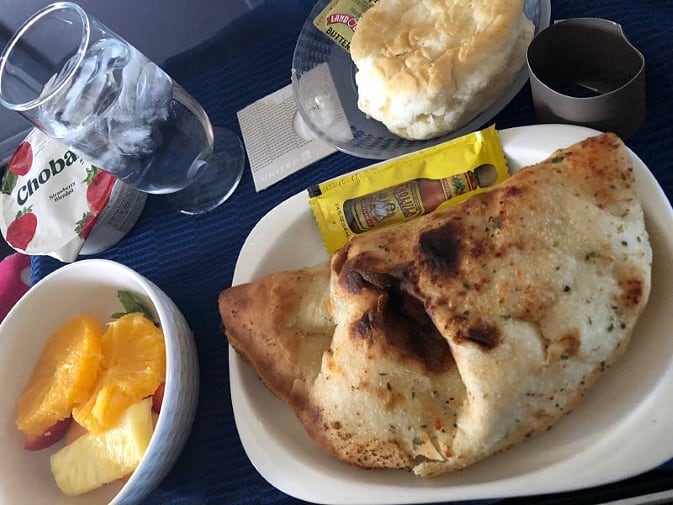 3. $200 annual Uber credit
Given that many people choose the Amex Platinum for its travel benefits, the Uber credit is a lesser-known benefit. Cardholders receive $15 in Uber credits each month and an additional $20 in December. The credit can be used towards Uber rides or Uber Eats orders. So even if you're not traveling, you'll easily get your worth every month with food delivery. It's one of those perks we use every month without fail.
4. Global Entry or TSA PreCheck fee reimbursement
As a frequent traveler, Global Entry and TSA PreCheck can be a lifesaver. Global Entry allows expedited clearance for pre-approved travelers entering the United States. This means no matter waiting in those long, sometimes un-airconditioned lines. TSA PreCheck provides expedited security screening – shorter lines, no taking off your shoes. It's worth it for the ease it provides on travel day. With the Amex Platinum Card, you can receive a statement credit of up to $100 every four years to cover the application fee for either program.
5. Fine Hotels & Resorts & The Hotel Collection programs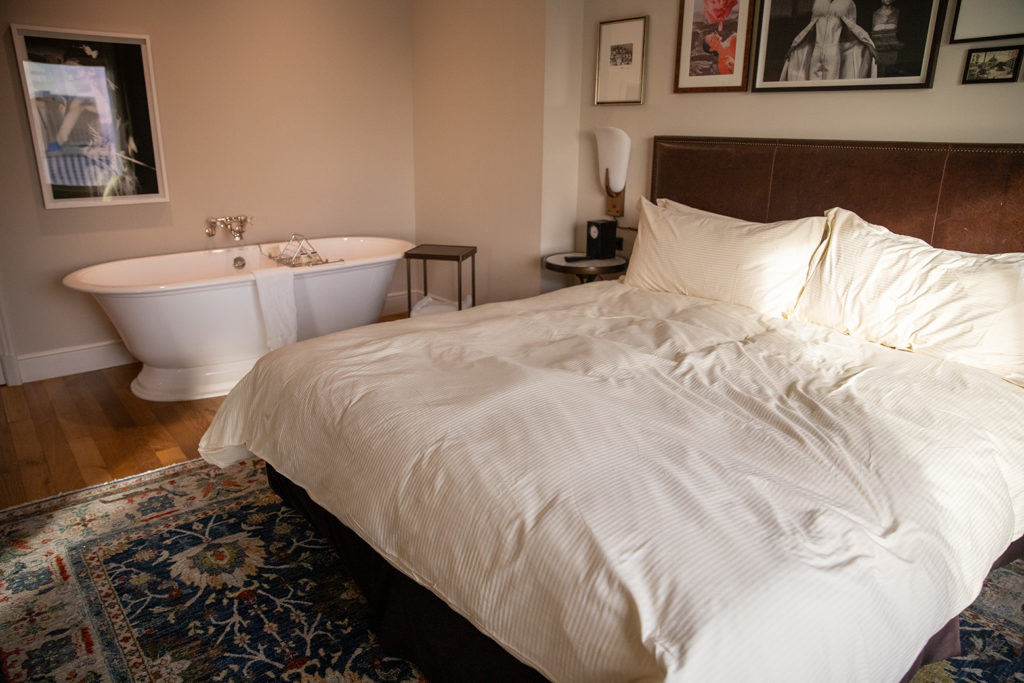 One of the very best benefits of the Amex Platinum card is access to the Fine Hotels & Resorts (FHR) and The Hotel Collection (THC) programs. Through the Amex Travel Portal, you can search for FHR and THC properties. When booking you can earn 5X rewards points, or use Pay with Points, on prepaid stays.
But the real value comes in with all the hotel benefits. Depending on whether you book a Fine Hotels & Resorts property or Hotel Collection property your stay will include things like daily breakfast, guaranteed late check-out, early check-in, room upgrade when available, and an experience credit (a lot of times this is $100 in hotel credit).
If you want to see this benefit in action, we've created a few FHR videos to show why it's one of the best Amex Platinum benefits.
6. Free Walmart+ Membership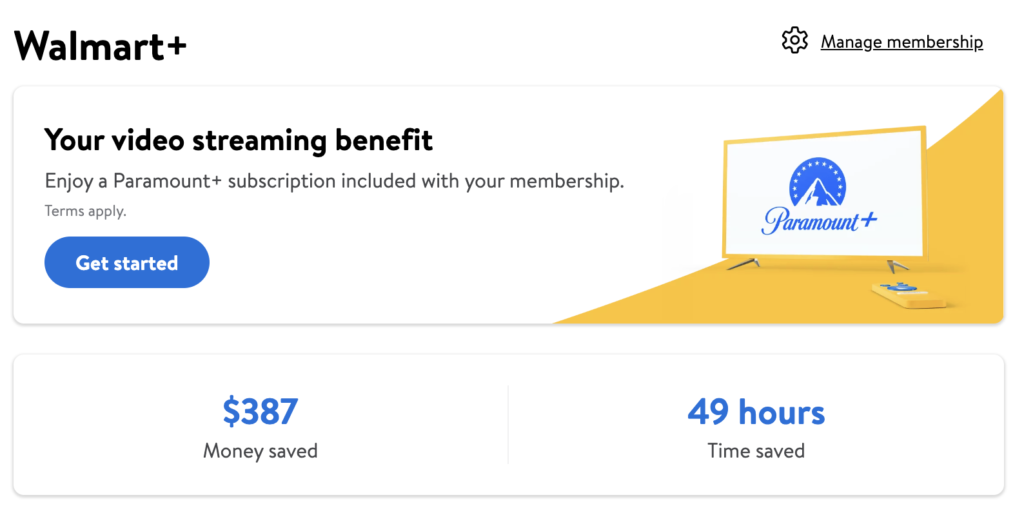 This may not be the most "luxury" of the Amex Platinum benefits, but it's one that I use all the time. It's essentially like having an Amazon Prime membership. With a Walmart+ membership, you'll get the following benefits:
Paramount+ Essentials Plan
Walmart Rewards
Free grocery delivery with $35 minimum
Free shipping – no minimum
All you have to do is sign up for the monthly membership using a card on your Platinum Card Account. You'll get the monthly fee in statement credits every month.
7. Marriott & Hilton Gold Status
With your Amex Platinum card, you'll get automatic Marriott Bonvoy Gold Elite and Hilton Honors Gold statuses. Perks for the gold tier vary, but you can expect some combination of late checkout, free wifi, and room upgrades when available. And you get it right away – no minimum number of nights to qualify.
8. $240 Digital Entertainment Credit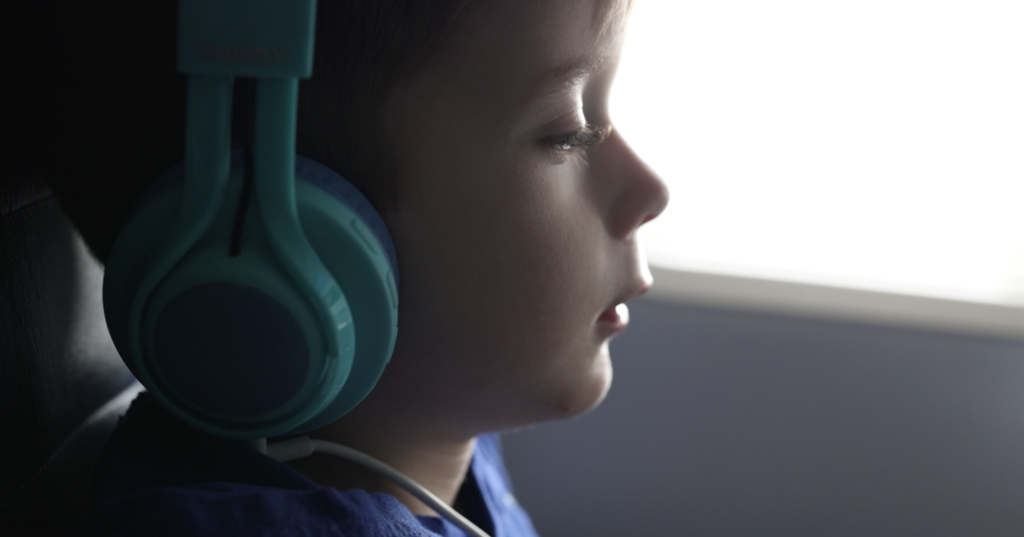 Every month you can get $20 in statement credits when you use your Platinum Card for purchases on Audible, Disney+, The Disney Bundle, ESPN+, Hulu, Peacock, SiriusXM, or The New York Times. This offers you $240 annually for entertainment. If you already have one of these subscriptions (or are thinking about getting one) this is an excellent benefit for you. Register your card and it's free money every month.
9. $100 Saks Credit
One of the more "luxury" benefits of the Amex Platinum is an annual Saks credit. It's divided into two $50 – one from January to June and the other from July to December. There's no minimum purchase required. Just enroll your card and use it to receive up to $50 statement credit, twice a year. This benefit snuck up on us and we never knew it existed until we stumbled upon it one day. And now every month we find something – whether it's lingerie or baby hats.
10. Cell Phone Protection
If you've ever broken your phone screen, you know it can be an expensive fix. Luckily, your Amex can bail you out. With the Amex Platinum, you'll get cell phone protection. Here's the fine print: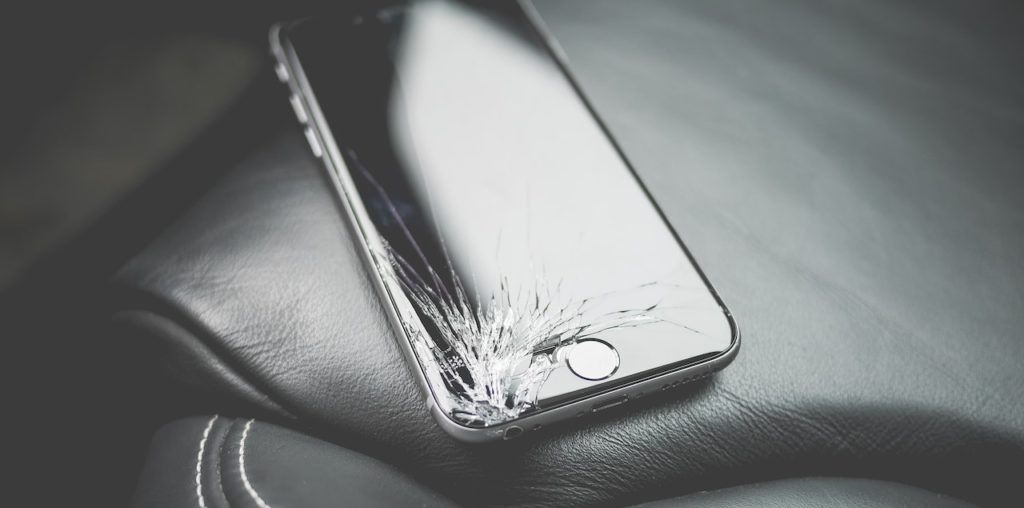 You can be reimbursed for your cost to repair or replace your damaged or stolen cell phone, including a cracked screen, for a maximum of up to $800 per claim with a limit of 2 approved claims per 12-month period when your cell phone line is listed on a wireless bill and the prior month's wireless bill was paid by an Eligible Card Account. A $50 deductible will apply to each approved claim.
That's a pretty good deal. For a $50 deductible, you can fix what would typically be pretty costly. It's a perk you hopefully don't have to use, but always nice knowing it's there.
How to get an Amex Platinum
The approval process for Amex Platinum is like any other credit card. You'll fill out an application and wait to see if you're approved. For the best odds of getting approved, you'll need a 700+ credit score. And even then, it's not a sure thing. Some have gotten approved with less as Amex doesn't list any minimum requirements, but it's a pretty standard score.
Another general guideline, but not a requirement, is a recommended annual income of $50,000 or higher before applying. And in addition to annual income, you'll have a greater chance with 2 years or more of clean credit history.
What is the annual fee for the Amex Platinum?
If approved, you'll pay an annual fee of $695 for the Amex Platinum. It's high – one of the highest of any cards, in fact. But it also comes with perks you won't find with other cards.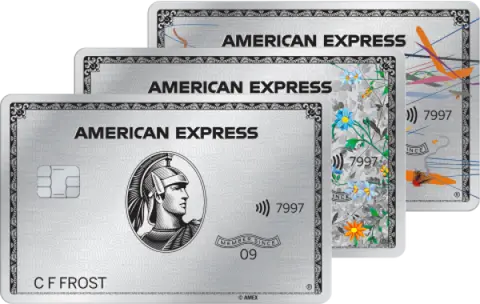 If you're on the fence about whether it's worth the high cost, peruse the list of benefits and decide which you'll use. If you already use or subscribe to many of these services, the Amex Platinum is probably a good value for you. Fully using the statement credits can save you $1600+ every year. So while the $695 annual fee seems like a lot, you can earn back much more in credits, making it worth it for many people.
Is Amex Platinum worth it if you don't travel?
The Amex Platinum is known for being the gold standard in travel credit cards. But what if you aren't a frequent traveler or don't plan on using all the travel perks? Is the Amex Platinum worth it for you? That's where there is some grey area. You'll see the most value if you use the travel credits. You don't have to be a frequent traveler to benefit from the travel perks. Even with one vacation alone, the hotel credit, airline credit, and TSA PreCheck can be worthy.
But beyond the travel benefits, the Amex Platinum is worth it if you regularly use the following:
Uber Ride or Uber Eats ($200 value)
$240 entertainment credit – Audible, Disney+, The Disney Bundle, ESPN+, Hulu, Peacock, SiriusXM, The New York Times ($240 value)
Walmart+ membership ($155 value)
Saks Credit ($100 value)
These benefits alone offer savings of up to $695. So at a minimum, you'll break even after the $695 annual fee by using services you may already use. And that doesn't even account for the travel perks and the potential savings of up to $1600 with cell phone coverage.
It's also worth noting, these are just our top 10 best Amex Platinum card benefits. In reality, there are so many other perks outside this list: Equinox+ credits, $300 SoulCycle credit, free shipping with ShopRunner, 24-hour concierge service, no foreign transaction fees, car rental insurance, and premium roadside assistance. So at the end of the day, yes, this card is worth it even if you aren't a frequent traveler – IF you find and use all the perks available to you.
Which Amex Platinum benefit is your favorite? Let us know!
You may also like: