Gorgeous beach? Or gorgeous beach? Let's face it, you can't really go wrong either way. Both areas are beautiful! But you may be unsure which way you should lean and looking for some info to tip the scales in either direction. We've been fortunate to stay in both Riviera Maya (Puerto Morelos is a town in Rivera Maya) and the Cancun hotel zone, so we're going to walk through some things to help you decide which all inclusive is right for you – Riviera Maya or Cancun.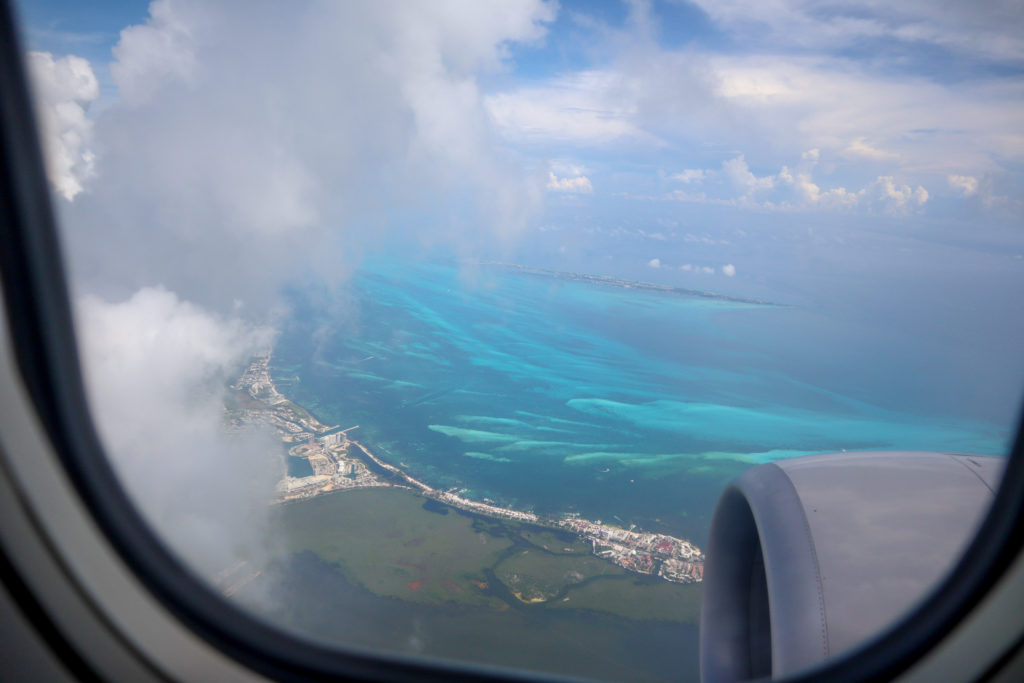 Quiet or Energetic?
This is maybe the biggest difference when deciding between Riviera Maya or Cancun. They are certainly two very different ambiances. If you're looking for a strong nightlife and a bit of a livelier atmosphere, Cancun is likely the way you'll want to go. If you prefer a quieter, more off the beaten track location, Puerto Morelos may be right for you. That is not to say Puerto Morelos doesn't have activities surrounding it. They have a downtown area and some amazing nearby snorkeling. And as for Cancun, depending on the type of resort you pick, you can get some peace and quiet in the hotel zone. These are just in general the type of vibe you'll see in these areas, so it's something to consider if you're looking for one type of ambiance over the other. And if you need some ideas, here are a few resorts we've stayed at – and our takeaways.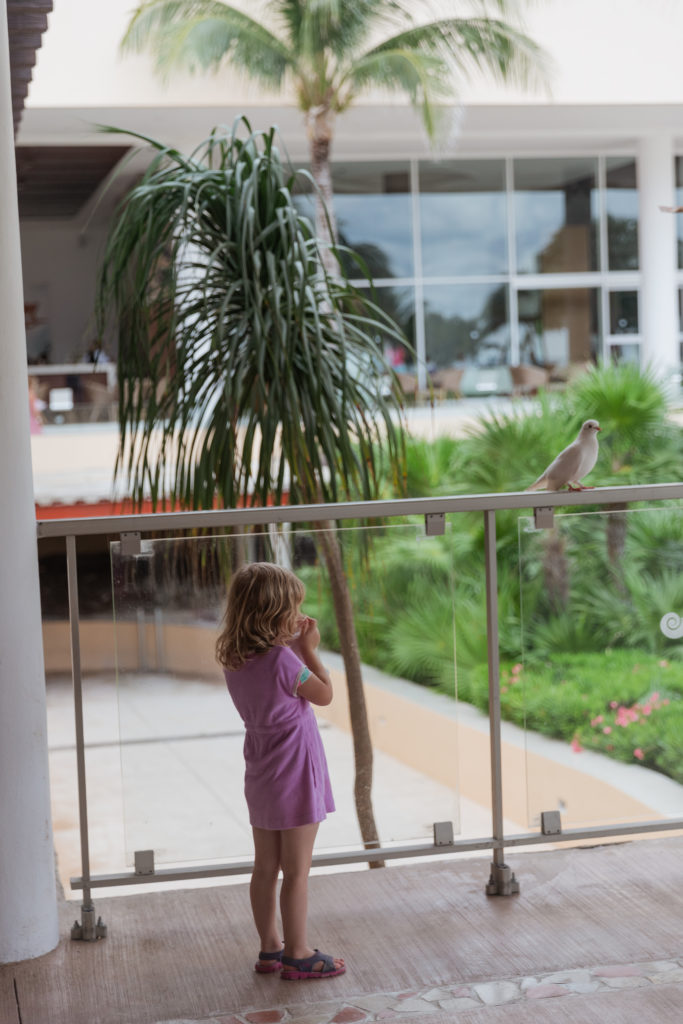 Quieter
Grand Fiesta Americana Coral Beach – an amazing location in Cancun with a gorgeous beach. Great for all groups – with or without kids in tow
Dreams Jade Resort & Spa – a great option if you want kid friendly and not so much of a party atmosphere
Hilton Cancun – many families here due to the large waterpark, but the swim up rooms also make it a good choice for couples
More energetic
Riu Caribe – this was the very first all inclusive we ever went to and is in the heart of Cancun. Crystal clear water!
Seadust Cancun – we went a few years ago and it has since been renamed. It's a giant property and lots of activities for kids
The Fives Beach Hotel & Residences – so many different room types to choose from
Beach set up
If you're planning on a trip to either Riviera Maya or Cancun, you're very likely considering the beach appearance. Let's start off by saying, beaches can widely vary depending on time of year and the exact resort you pick, but in general here are a couple things we've noticed.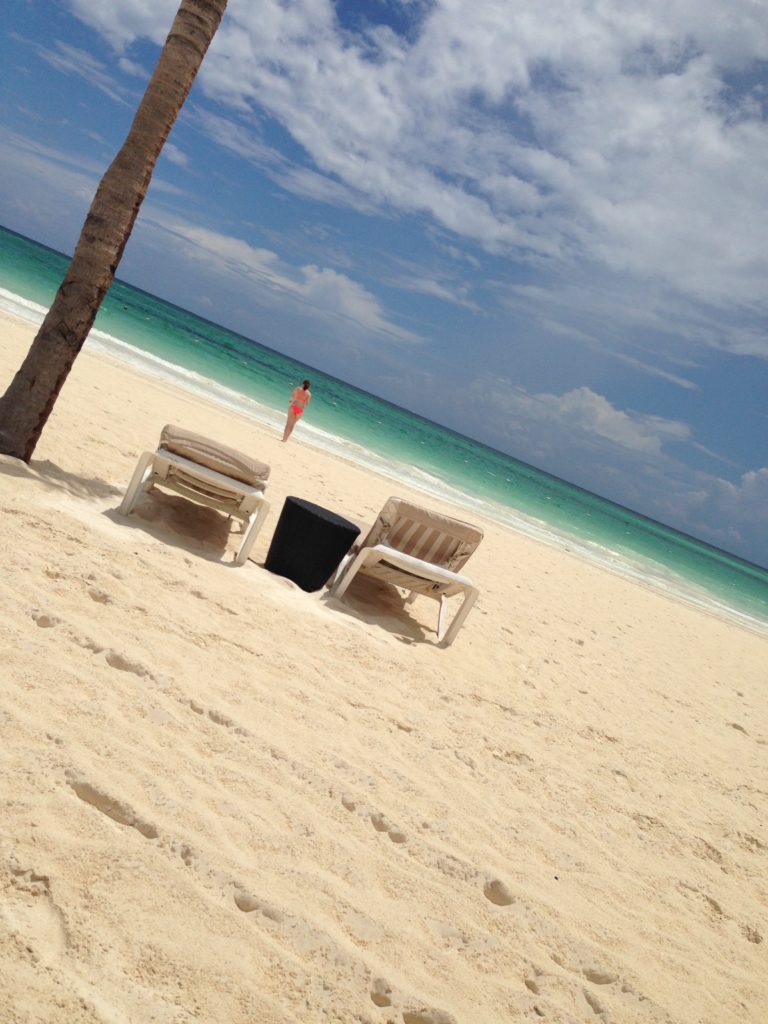 The beaches in Cancun tend to be the beautiful, clear aqua color you see on pictures and travel articles all over. If you want instagrammable, Cancun has a beach for you.
The beaches in Riviera Maya are also pretty clear, but can have seaweed floating throughout. We were there in rainy season and the seaweed wasn't too bad, but more than you would find in the Cancun Hotel Zone. We didn't mind it and the hotel employees are always working so hard to keep it clean, but seaweed can and does appear here.
Cancun beaches are usually pretty crowded
Riviera Maya beaches are typically less crowded. We visited both cities during the same time of the year and had the beach in Puerto Morelos almost to ourselves.
Again, it's Mexico. You're going to have a stunning beach no matter which location you choose. But use these points to your advantage and narrowing down your options.
Do you plan to leave your resort?
This goes a little hand in hand with the vibe you chose: relaxing or energetic. But when choosing between Riviera Maya or Cancun, you'll want to think about whether you plan to never leave the hotel or get out and explore. We've done it both ways and we've thought about it ahead of time for ease during the trip. If you want to get out and explore the world outside your resort, the Cancun Hotel Zone is probably your best option.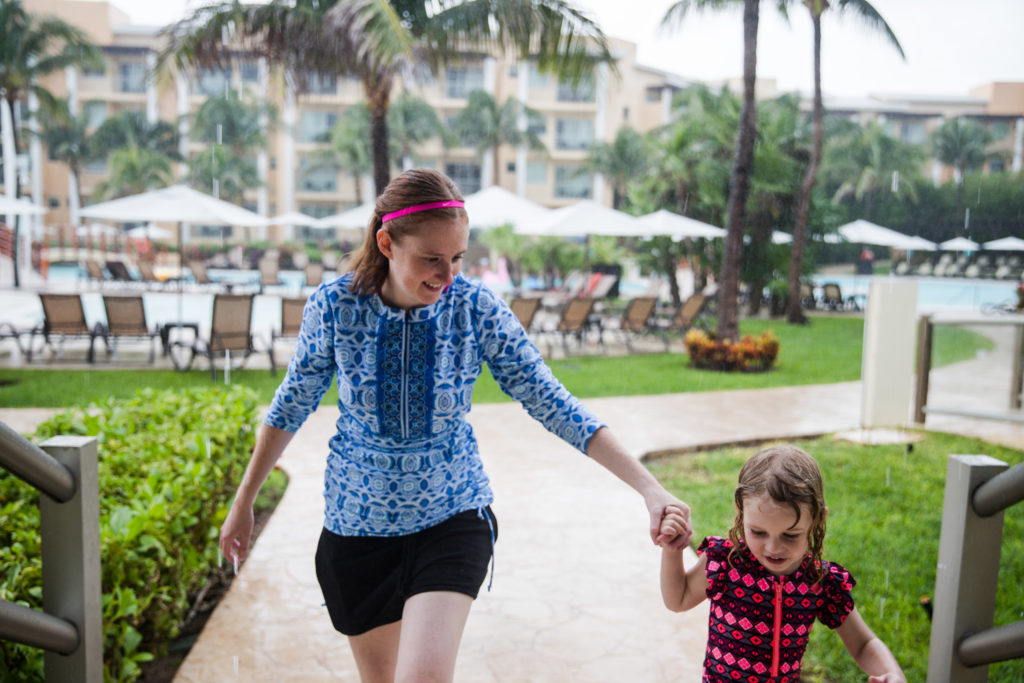 There are restaurants, bars, shopping, and a plethora of other activities. Puerto Morelos on the other hand is more spread out and your resort likely won't be walkable too much. You can still sign up for excursions with your hotel, but if you plan to walk around and explore a lot outside the confines of your resort, Cancun may be the better option for you here.
Are you traveling with kids?
This is going to be more largely related to the resort you pick as you'll find kid-friendly resorts in both areas and adults-only (by the way, you totally deserve a parents only vacation) resorts in both areas. But from our experience, we found Riviera Maya to be more family friendly.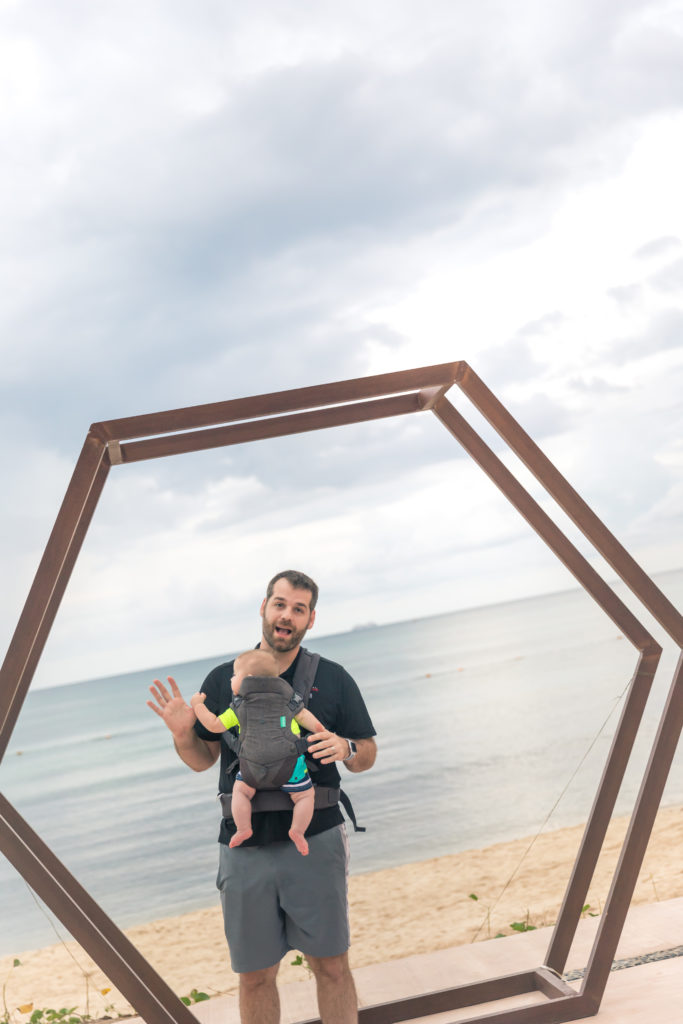 When we stayed at the Now Jade in Puerto Morelos it was jam packed with all ages, including many families (and little babies!). In Cancun, during the same time of year, it was more of a party crowd. Again, there are some resorts in Cancun that cater to families with young kids, but if you're bringing your little ones and choose Cancun, just do your research on which resort is right for your family.
What's your budget?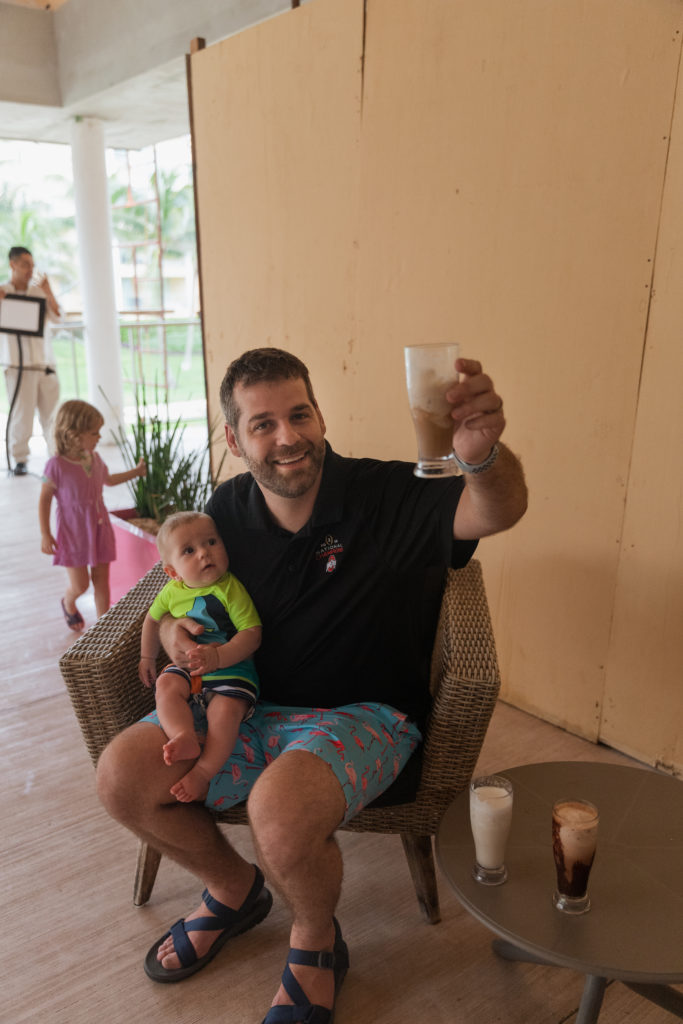 When we were deciding between Puerto Morelos or Cancun, budget was at the top of our list of things to consider. I'm starting to feel like a broken record, but this again varies widely by the resort you pick. There are expensive options in both cities and budget options in both. However, we've noticed on the whole, Rivera Maya tends to be a bit cheaper than Cancun.
It's a little off the beaten track and as a result, the resorts tend to be a little easier on the wallet. This is also true of the surrounding area. If you go shopping or to nearby restaurants in Puerto Morelos, it is likely to be more affordable than in Cancun, which felt more touristy to us. There are still budget friendly resorts in the Cancun Hotel Zone, but for a 1:1 comparison, you will probably get the same quality resort in Puerto Morelos for a cheaper prices than you would in Cancun.
So, Riviera Maya or Cancun?!
There you have it! Hopefully this helps you to narrow down your choice if you were on the fence. We love both, and there are cities outside of these two that are also fantastic (Playa del Carmen being a bit of a mix between the two). We've done a lot of research over the years and if you're spending money to have a lovely tropical vacation, you want to see what will fit your needs and personality the best. So let us know what you decide! And if you have any other questions for us on the differences, don't hesitate to ask!