Chicago is an ideal starting point for any road trip due to its central location. And Yellowstone is one of the most bucket list road trip destinations. So how do you connect the dots? There are many route options, and we're going to give you a detailed plan for our favorite. If you're planning a road trip from Chicago to Yellowstone, this itinerary will put you on the path to some of the coolest stops across the country.
How long is the drive from Chicago to Yellowstone?
If you were to take the most direct route possible the drive from Chicago to Yellowstone is 1,339 miles or about 20 hours. Our route is not the most direct, but it covers some truly memorable stops.
We recommend setting aside a month to cover the ground in our Chicago to Yellowstone itinerary. But you can certainly do it in half the time if you're looking for a fast paced road trip.
Chicago to Granby, Colorado

The first leg on our Chicago to Yellowstone road trip: making the trek from Chicago to Granby. Why Granby? It's the perfect base for your Rocky Mountain National Park stay.
The driving distance from Chicago to Granby is 1,084 miles. And if done in one shot, it would take roughly 16 hours. So doing it in one shot probably isn't the best choice for most people. That's where Harvest Hosts comes in.
What is Harvest Hosts and how can it help on your cross country road trip?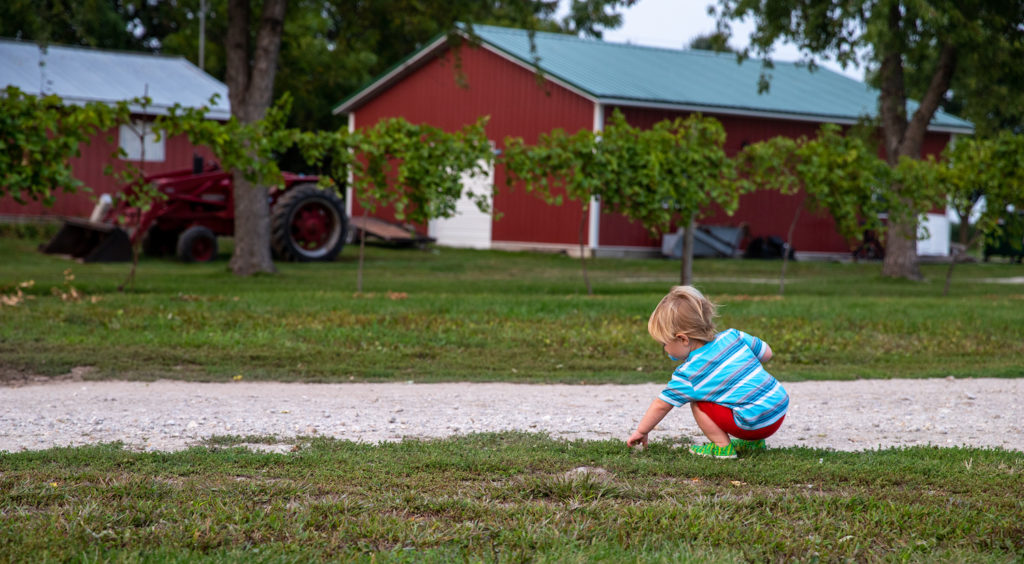 Harvest Hosts is a membership program that allows you to camp at wineries, breweries, museums, and farms. In return for not paying a camping fee, it's encouraged that you make a small purchase with each host. Learn more about the full Harvest Hosts experience.
It's great when the distance from A to B is long and you need somewhere to park along the way. A couple excellent stops that are part of the program include Wooden Wheel Vineyards in Keota, Iowa, Windcrest Winery in Raymond, Nebraska, and Mac's Creek Brewery in Lexington, Nebraska.
Save 15% off a membership with our referral code
What to do in Granby?
Granby is located near the entrance to Rocky Mountain National Park (where you'll likely spend majority of your time here). RMNP is one of the most beautiful places in the U.S. and is a must on your trip out west. Here are some of the highlights while you're in Granby:
Climb to a 12,000 peak at Alpine Ridge Trail in Rocky Mountain National Park
Stroll around downtown Grand Lake and grab a bite to eat
Check out the famous Stanley Hotel in Estes Park
Granby, Colorado to Dubois, Wyoming

From Colorado, you'll make your way in to Wyoming. Before you reach Yellowstone, schedule a stop in Dubois. It's a laid back town with all kinds of cowboy history. And it's loved by many for its authentic vibe and gorgeous views.
The drive from Granby to Dubois is 363 miles or 6 hours. Dubois is located near Grand Teton National Park, which is another stop not to be missed on your Chicago to Yellowstone road trip.
What to do in Dubois?
These are some of the highlights for your Dubois stop: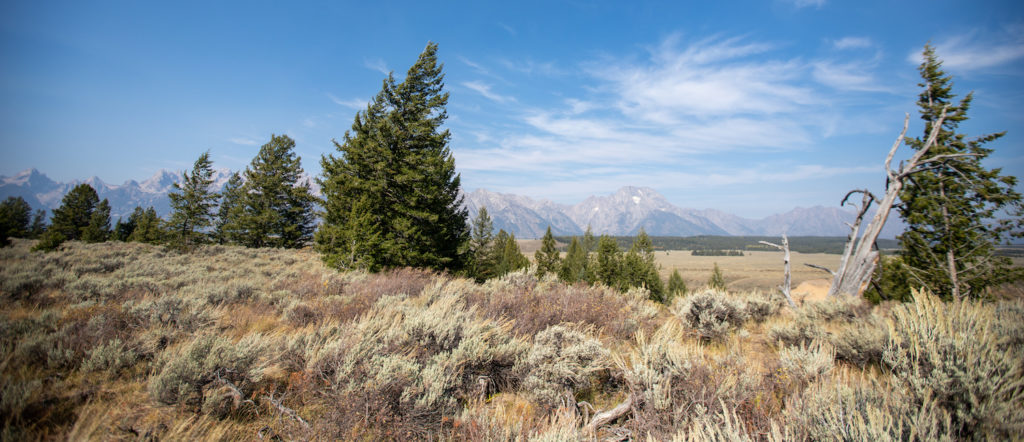 Hiking around Jenny Lake in Grand Teton National Park
Take your picture next to the famous T.A. Moulton Barn in Grand Teton National Park
Take in the sights at Schwabacher Landing in Grand Teton National Park
Grab a buffalo burger at The Cowboy Cafe
Related: How to Plan a Cross Country Road Trip on a Budget
Dubois, Wyoming to Yellowstone National Park

After departing Dubois, you'll head north up to Yellowstone. The drive from Dubois to Yellowstone is 105 miles, which is about 2 hours. This will end your westbound part of the journey (but we're not done yet).
What to do in Yellowstone
Since your main goal is a Chicago to Yellowstone road trip, you'll probably spend the bulk of your time here. Yellowstone is filled with things to do. Here are some of the most popular: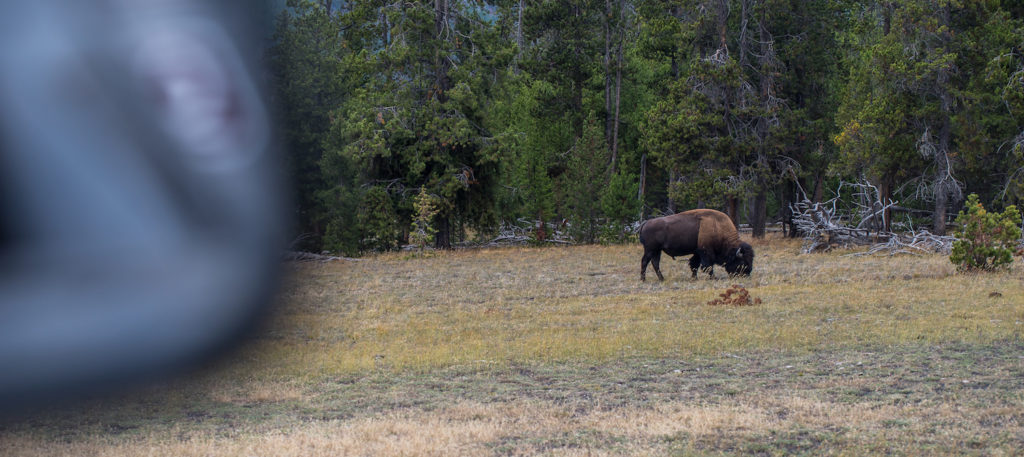 Drive around and look for buffalo. They are all over Yellowstone and when you see a herd, pull off at one of the dedicated spots (they can be found all throughout the park).
Find out when Old Faithful is due to erupt and head over. It's a must when you visit Yellowstone and the predictions are pretty accurate.
Visit the Grand Prismatic Spring. It's a gorgeous, colorful hot spring – the largest hot spring in the U.S. and the third largest in the world.
Grab a slice of pizza at Wild West Pizzeria & Saloon
Yellowstone to Park City, Utah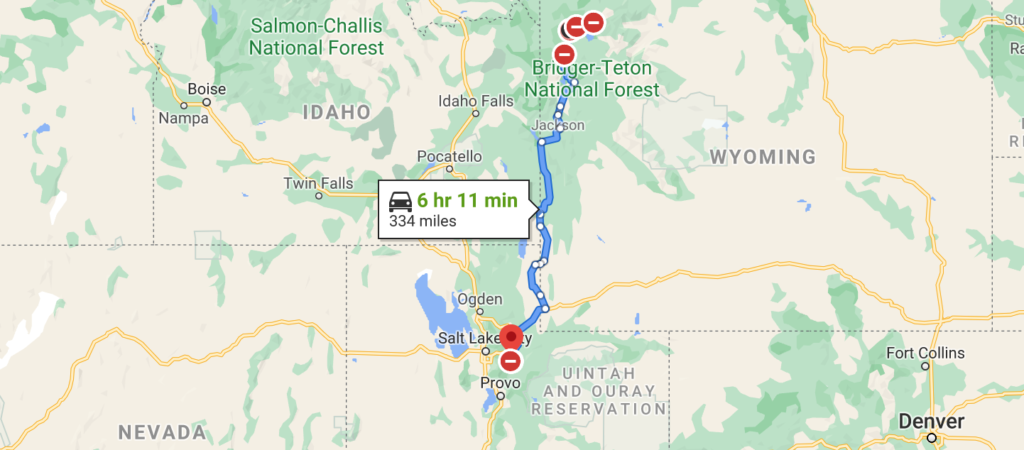 As you make your return trip back to Chicago, you may want to try a different route to allow for new stops. Start by driving south from Yellowstone to Park City, Utah. The drive from Yellowstone to Park City is 334 miles, and a little over 6 hours.
What to do in Park City?
Park City is home to some of the best skiing slopes across the country. And the famous Sundance Film Festival. It's a beautiful town with plenty to do for outdoor folk. Here are some of the highlights: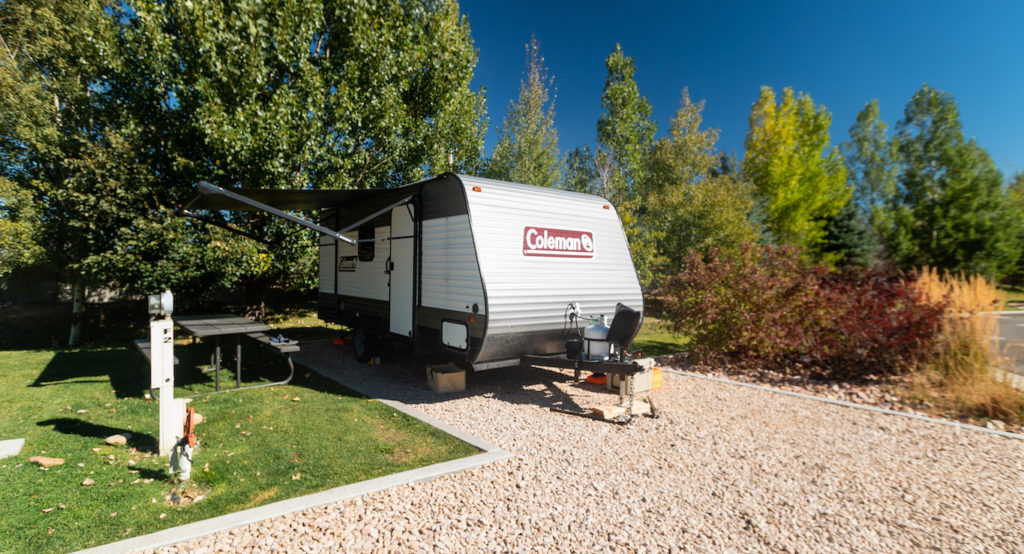 Hit the slopes at the famous Deer Valley Resort
Become an Olympian for the day by visiting the Utah Olympic Park
Take a day trip to the Bonneville Salt Flats
Park City, Utah to Grand Junction, Colorado

After a stop in Park City, head southeast to Grand Junction (and a return to Colorado). Park City to Grand Junction is 306 miles and just under 5 hours drive time.
What to do in Grand Junction?
Grand Junction is the perfect stop because it's close to Arches National Park, but you'll also get a taste of city life. There's plenty to do here and it's a great place to restock during your trip. Here are some of the highlights near Grand Junction.
Go on a hike through Arches National Park
Sip on some beer at one of the local Grand Junction breweries
Explore the Colorado National Monument
Do some stand up paddle boarding on the Colorado River
Where to stay in Grand Junction: KOA Holiday
Grand Junction to Colorado Springs, Colorado

You'll move from the western border of Colorado to the eastern edge. Grand Junction to Colorado Springs is 309 miles and about 5 hours drive time. Colorado Springs is a dream for outdoor lovers.
What to do in Colorado Springs?
Colorado Springs is filled with outdoor activities. Whether you want to get active or engage in some landscape photography, there's something for everyone. Here are a few popular options:
Wander around through Garden of the Gods
Get your workout on at Manitou Incline
Drive 19 miles to the top of Pike's Peak
Check white water rafting off your adventure bucket list
Participate in a chuckwagon dinner at Flying W Ranch
Colorado Springs to Chicago, Illinois

Colorado Springs to Chicago is 1,029 miles and 15 and a half hours drive time. If that sounds like a lot, it would be a large undertaking for one day. And that's where Harvest Hosts comes back into the picture. Choose from a variety of stops on your road trip back to Chicago from Yellowstone. Here are a couple we recommend:
North 40 Alpacas in Osborne Kansas
Buzzed Bee Meadery in Melbourne, Iowa
Why Chicago to Yellowstone is the perfect road trip
Planning a road trip from Chicago to Yellowstone gives you flexibility. You can stay at each of these stops for as long as you want. Or you can be a bit more aggressive if you want to do the journey in a short amount of time.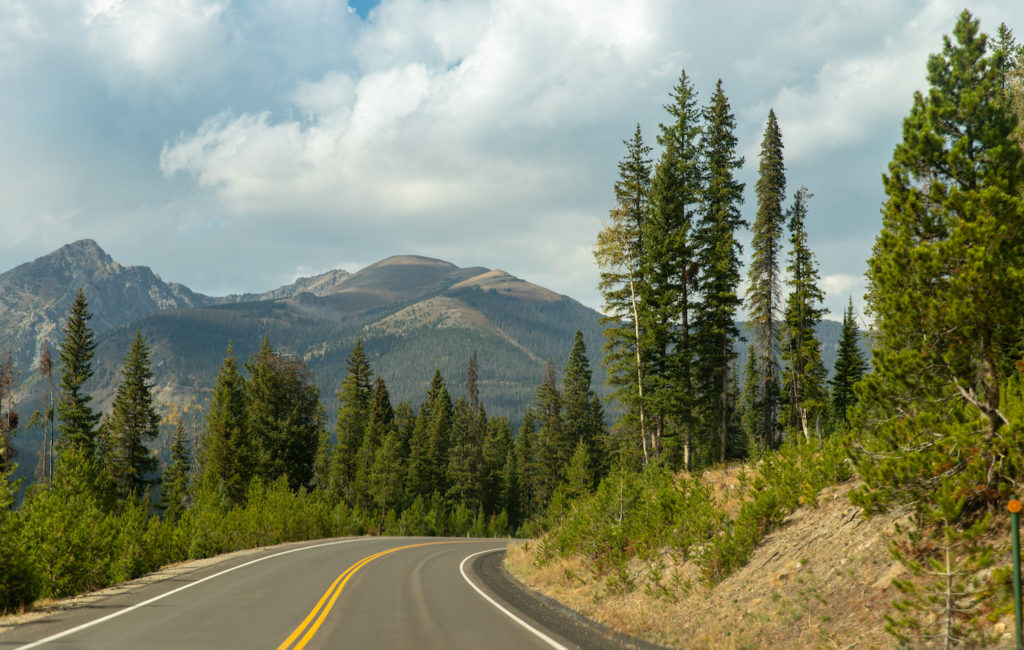 This itinerary also ticks off many bucket list destinations. You'll visit four national parks – and you could easily add more. Plus, a variety of wildlife. And the drive is split up in increments so you'll have plenty of rest days. One thing to note: the drive time listed here is for standard cars. If you're towing an RV, add some time on to the drive.
If you're not towing an RV, each of these campgrounds also has cabin (or in some cases covered wagon and airstream) rentals.
What are your must see stops on your road trip from Chicago to Yellowstone?
You may also like
✈ Questions to Ask Before Buying an RV for the First Time
✈ 30 Stylish Camper Decor Ideas