Japan is filled with some of the world's most beautiful and culturally rich cities. When planning which city to visit in Japan, it often comes down to Kyoto vs Tokyo. That's not to say there aren't a lot of other really great options: Osaka, Hiroshima, Okinawa, Nara. All beautiful cities. Especially if you're a standby traveller, your time might be limited. We know this from experience! If you don't have weeks or months to explore the country, Kyoto and Tokyo are two of the more popular choices. And they couldn't be more different.
Getting there
If you're spending less than a week visiting Japan, you'll probably want to park yourself in one city for the duration. A huge part of maximizing your limited time there is cutting down on transportation.
Arriving in Tokyo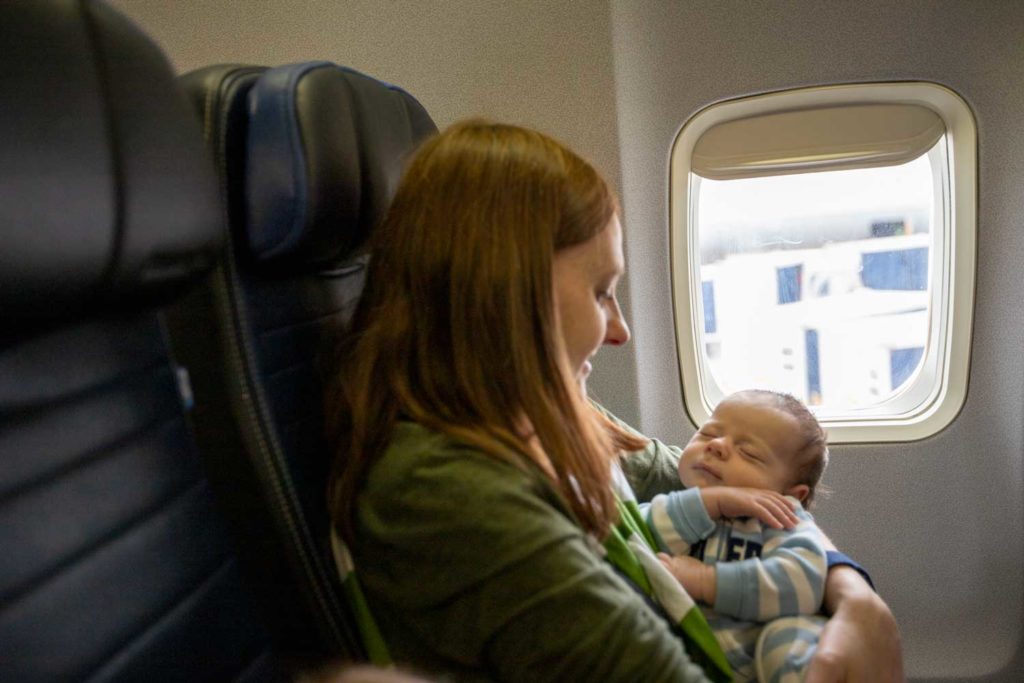 Arriving in Tokyo is pretty easy. They have one of the world's best transportation systems and two major airports. Tokyo is served by Haneda Airport (HND) and Narita International Airport (NRT). In fact, as of 2019, Haneda Airport outside Tokyo was the 5th busiest in the world – as determined by passenger traffic. That makes flying to Tokyo easier and usually cheaper. Chances are, even if you're not staying in Tokyo, you will likely fly there as a jumping off point.
Arriving in Kyoto
Getting to Kyoto isn't quite as easy as getting to Tokyo. And that's primarily because Kyoto doesn't have an airport. To make your way to Kyoto, you have a few options:
Fly into Tokyo and then take the bullet train to Kyoto. The bullet train takes 2.5 hours and costs around $125.
Fly into Osaka and then take a 75 minute train ride to Kyoto.
Fly into Kansai Airport and take a 75 minute train ride to Kyoto.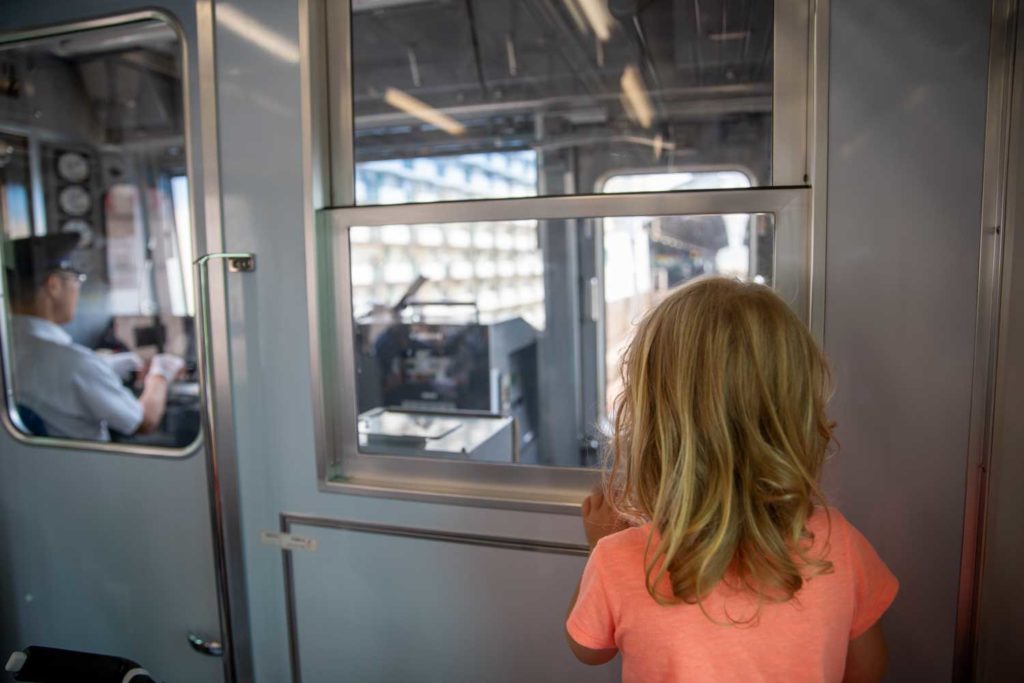 Unless you can find a good deal on airfare in Osaka or Kansai, traveling through Tokyo will probably be your best bet. The sheer size of the two airports means you'll be more likely to score a good price.
Traveling to Kyoto will require considerably more time than traveling to Tokyo. Not only the added 2.5 hours on the bullet train. But you'll need to take a transfer train to get from the airport to Shinagawa Station where you can board a bullet train. An extra 16 minutes for Haneda or an hour for Narita. But you get to ride a bullet train!
Our choice: Tokyo. Two of the world's biggest airports right there for you.
Size and getting around the city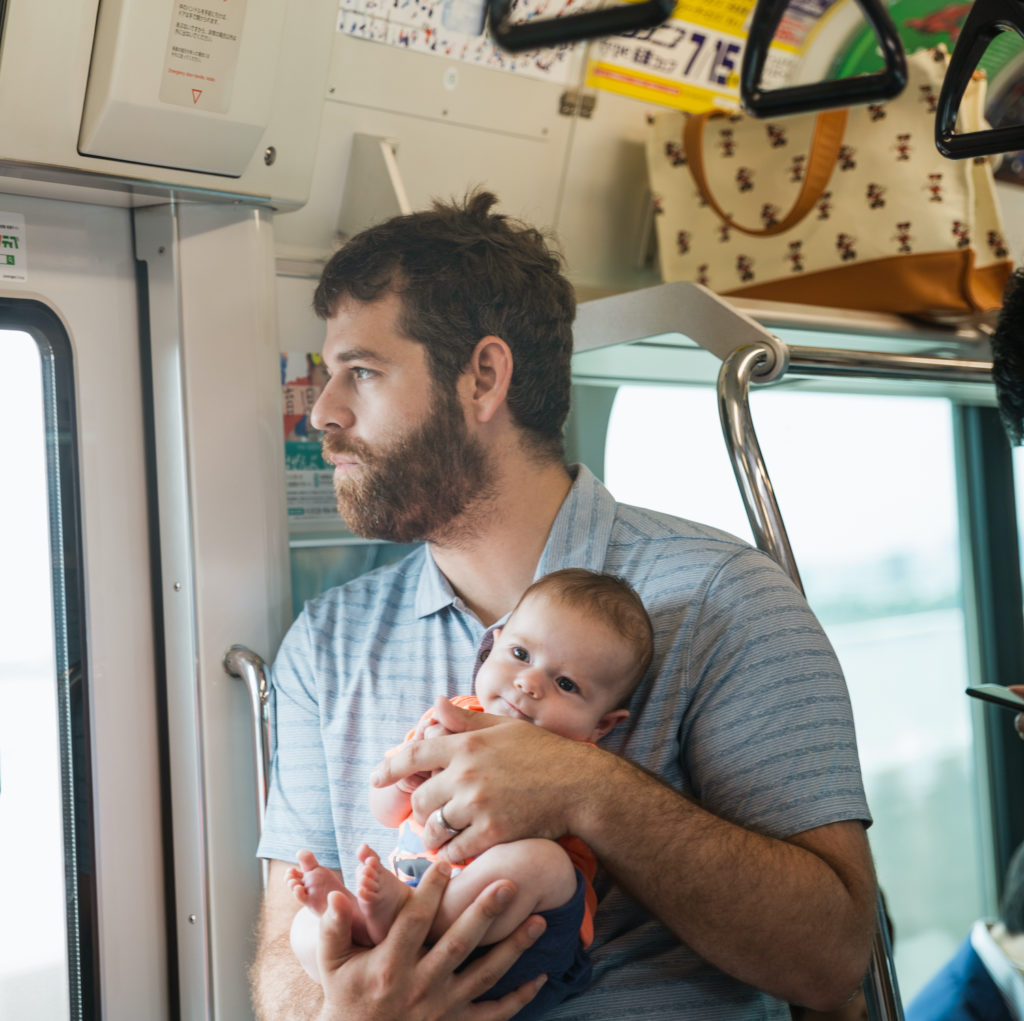 With around 37 million people living there, Tokyo is the largest city in the world. In contrast, Kyoto's population sits at 1.475 million. As you can imagine, even with the amazing transportation network, getting around can take longer in Tokyo. But it depends where you want to go. It took over an hour to get from our hotel in the Asakusa neighborhood to DisneySEA via train.
The abundance of trains in Tokyo can make getting around efficient. But there is a steep learning curve. Exhibit A: this map of the transportation system in Tokyo.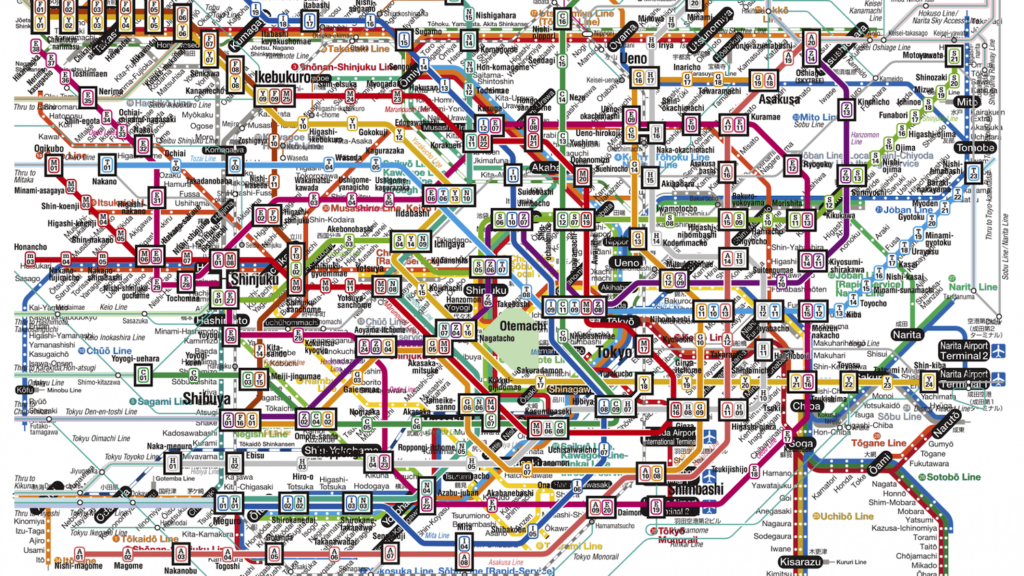 Kyoto on the other hand also has a good transportation system and is much more compact than Tokyo. We took the bus a few times, but they weren't quite as convenient as the trains. If you want to go to the Bamboo Grove or Monkey Park in Arashiyama, that'll take ~ 30 minutes.
Our choice: This round goes to Tokyo. Trains are EVERYWHERE.
Which has the dreamiest food?
Where are all my foodie friends at? If you're anything like us, you plan your trips largely around food. Luckily in Japan there's no shortage of mouth-watering food. No matter what city you're visiting. But how do they stack up against each other?
The food scene in Tokyo
Fun fact: Tokyo is the #1 most Michelin starred city in the world. Some of the world's best chefs and most prestigious restaurants are here. But there's also street food. Ramen shops. Yakitori. And the trendy conveyer belt sushi. Being the largest city in the world is a magnet for chefs from all over who want to showcase their talent. Variety is one of Tokyo's strong suits and there is something for everyone.
The food scene in Kyoto
Kyoto has many of the same foods as Tokyo. The famous Ichiran Ramen has a shop in Kyoto. There's Coco Curry, sushi, okonomiyaki, takoyaki, soba. The list could go on and on. But maybe the main difference is Kyoto is steep in traditional foods (obanzai, tofu, yuba). That's not to say you won't find traditional restaurants in Tokyo. Kyoto also has chains and modern style restaurants. But you won't find them as frequently as you will in Tokyo.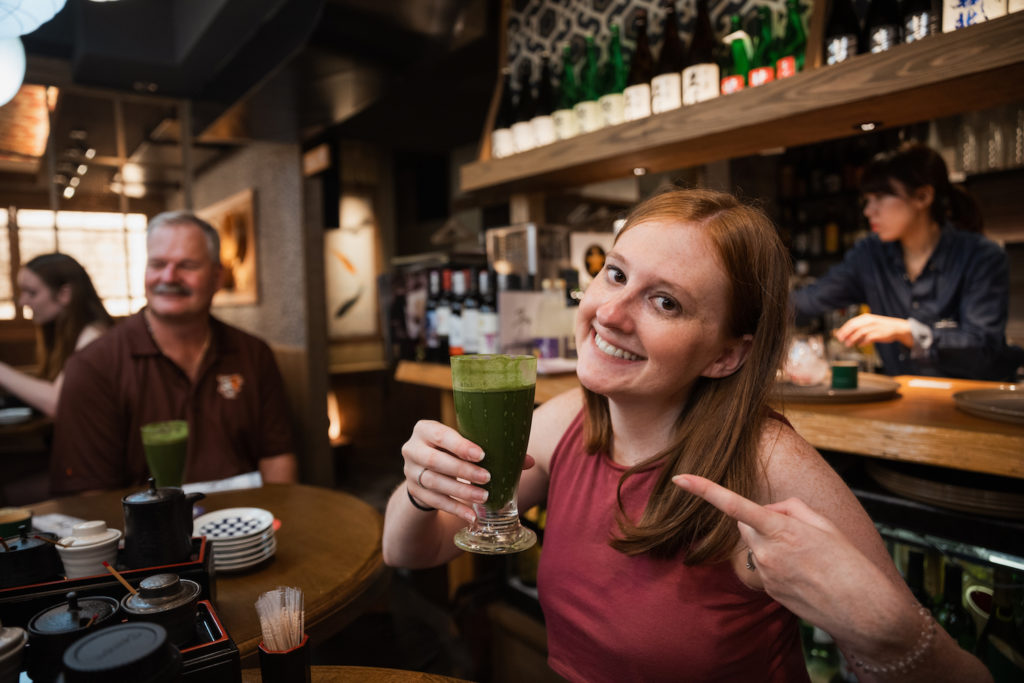 Our choice: Kyoto. It's practically a tie given you can find any Japanese dish in either city. And if you want to add some Michelin starred restaurants to your travel portfolio, Tokyo is your best bet (230 of them – what!). But in what may be a controversial pick, I'm going to go with Kyoto on this one.
There's nothing quite like stumbling on a tiny, family run okonomikayi restaurant and being invited to sit right where the owners are cooking. Kyoto is filled with these type of places. Hearing stories and learning about the culture when you're the only family in the restaurant. It's practically a private cooking lesson. And there's nothing like it.
Plus, Kyoto has the 3rd most Michelin starred restaurants of any city in the world. So it's not exactly lacking in culinary experiences.
Related: Kyoto Food Tours: Where the Locals Go
Which will give you the most traditional Japanese experience?
Kyoto vs Tokyo. Which is the best city to visit in Japan if you have limited time and want the best cultural experience? I'll skip the part where I tell you both cities have amazing cultural experiences. Because they do.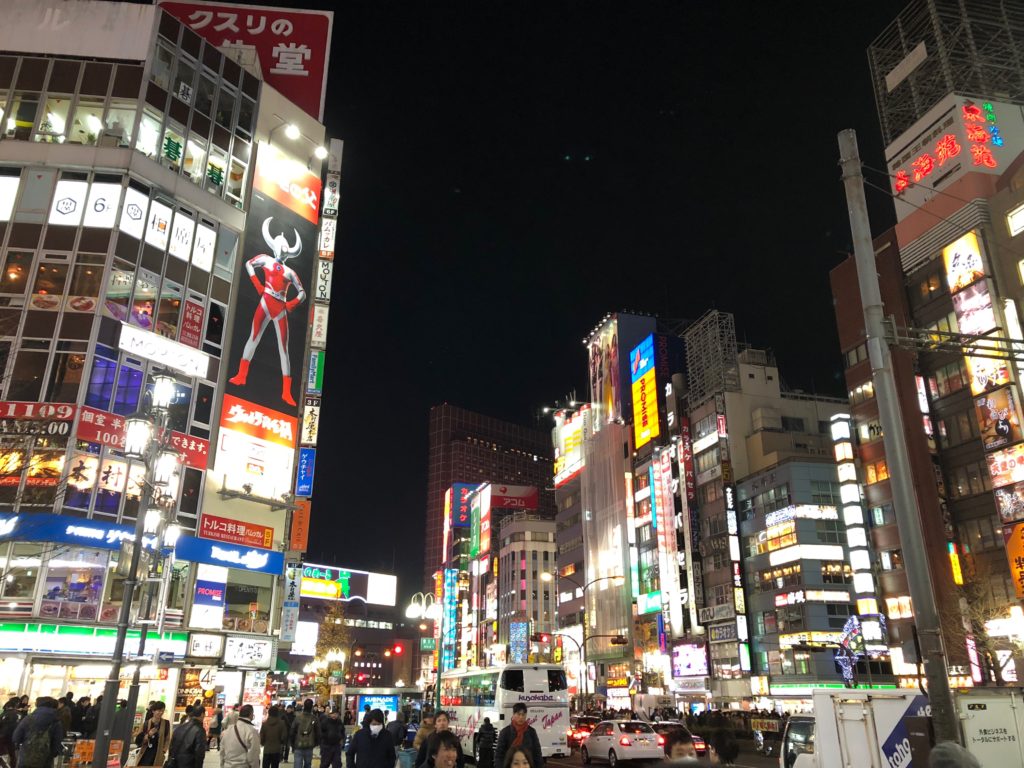 Tokyo has shrines, tea ceremonies, capsule hotels, themed cafes, fish markets, and onsens. It also has neon signs, skyscrapers, clubs, and upscale shopping.
Kyoto has the occasional tall building and neon light, but it's not nearly as concrete filled as Tokyo. It's authentic, slower paced, and filled with history and cultural. You'll live out all your photography dreams visiting the bamboo grove, Iwatayama Monkey Park, Fushimi Inari Taisha shrine, and Kinkakuji Temple. Instagram gold. In fact you've probably seen a picture, or 10,000 in each of these places. Walk down Pontocho Alley or the Gion district and you'll feel completely enriched in the culture.
Our choice: Kyoto. It's a close one, but you truly can't beat the cultural preservation of the city. The tradition you encounter is something you'll never forget.
Kyoto vs Tokyo: which city wins?
I'd love to say the cliche thing that you can't go wrong either way. They are both incredible. And while that's true, there's one that comes out a little bit ahead when you have limited time. So, Kyoto vs Tokyo? Which should you visit if you have less than a week?
Tokyo. The two major airports make it the more convenient and affordable choice. Plus, the extensive train system will allow you to cover a lot of ground in a short amount of time. There's practically a train stop at every block. For a non-rev trip especially, you really cannot beat Tokyo.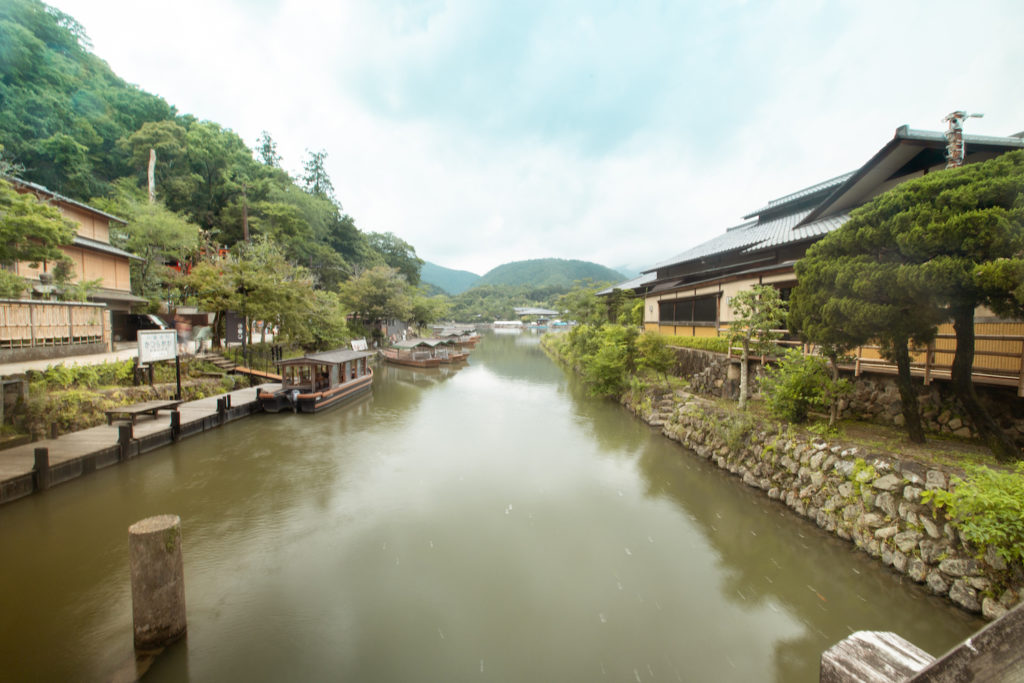 I love the tradition and history of Kyoto. And if your schedule permits a longer stay, it's a must. One of the most beautiful cities with a rich culture. But Tokyo edges it out for accessibility on short trips.
The caveat here is that it's entirely dependent on your personal tastes and goals. And truly, you can't go wrong either way.