It's a beautiful and vibrant destination, but is Mexico City safe for travel? Well, yes, with an asterisk. We recently visited with two young kids in tow and never felt unsafe. Like, at all. But there are some important considerations when planning your trip to Mexico City. Follow a few rules and you'll feel comfortable visiting this culturally rich destination.
How safe is Mexico City, really
Mexico City has a reputation for being unsafe, but the reality is far less extreme. While there are certainly areas of the city that are more dangerous than others, overall crime rates have been decreasing in recent years. The entire city, and country for that matter, is often clouded by reports of cartels and kidnappings. In reality, it's not commonplace to encounter these situations, especially if sticking to known tourist areas. Some of the more likely safety concerns in Mexico City include pickpocketing, theft, and scams targeting tourists. Take basic safety precautions, but know the circumstances in Mexico City are not unlike what you'd find in any other big city.
1. Research the safe (and maybe not as safe) areas
Search any city and you'll find areas that are known to be safe for travelers and other areas that are somewhat of a question mark. First, just because an area is considered questionable does not make it unsafe. Everyone has their own tolerance for feeling comfortable in a new city. Case in point: the La Boca area of Buenos Aires. Some will say its colorful and full of life and you absolutely must visit. Others will safe its a bit rough around the edges. It all comes down to your own interpretation. We visited La Boca and were glad we did it. However, that's not to say you should seek out the rugged areas and purposely pay them a visit (unless you want to help spread some economic love, which we fully support). Do some research and use your best judgement. Know which areas seem to be tourist hot spots and which are less traveled.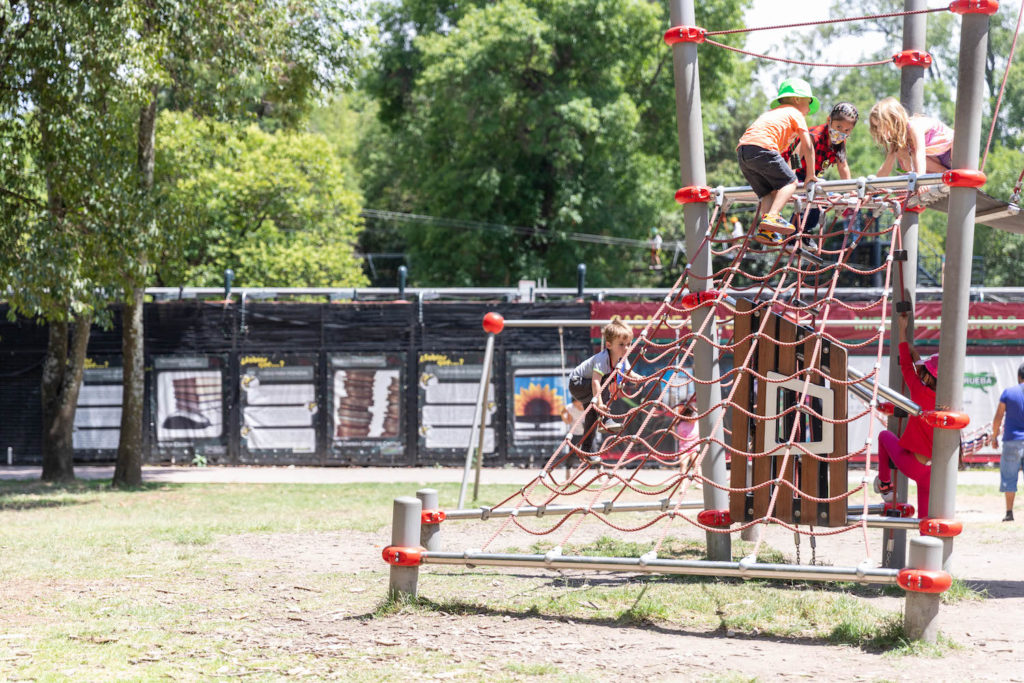 What is the safest neighborhood in Mexico City for an Airbnb?
Four of the safest neighborhoods in Mexico City are Zona Rosa, Condesa, Roma, and Polanco. These are all great choices if you're deciding where to rent an Airbnb or book a hotel. These areas all tend to see high volumes of tourists and lower crime. They are an impressive mix of cultural heritage, art, and a delicious culinary scene. You'll see lots of people walking, day and night, which can help put you at ease.
2. Think about your transportation options ahead of time
Some modes of transportation are going to be safer than others. In general, Uber is a pretty safe way to get around. This is probably your best and easiest option. Avoid taking unmarked taxis. Instead, use licensed taxis or ride-sharing services like Uber. We are normally major proponents of public transportation, but we found Uber to be affordable and faster. If you do decide to use public transport, be aware of your surroundings. And plan out your route ahead of time so you don't get stuck in any sticky situations.
Is it safe to walk around Mexico City?
If you're nervous about walking around Mexico City, take solace in knowing it is perfectly safe with a couple caveats. First, stick to busy areas. Generally speaking, the more people, the safer you'll be walking around. We don't mean touristy, we mean bustling with local activity. And second, avoid walking late at night. There are some areas of Mexico City that are safe to walk at night. These tend to be the heavy tourist areas. But if you're unsure, it's best to order an Uber. With two young kids we were always back at the hotel early, but in one instance we Uber-ed when it started getting late. Mexico City is such a big city that it can take longer than you think to get from A to B.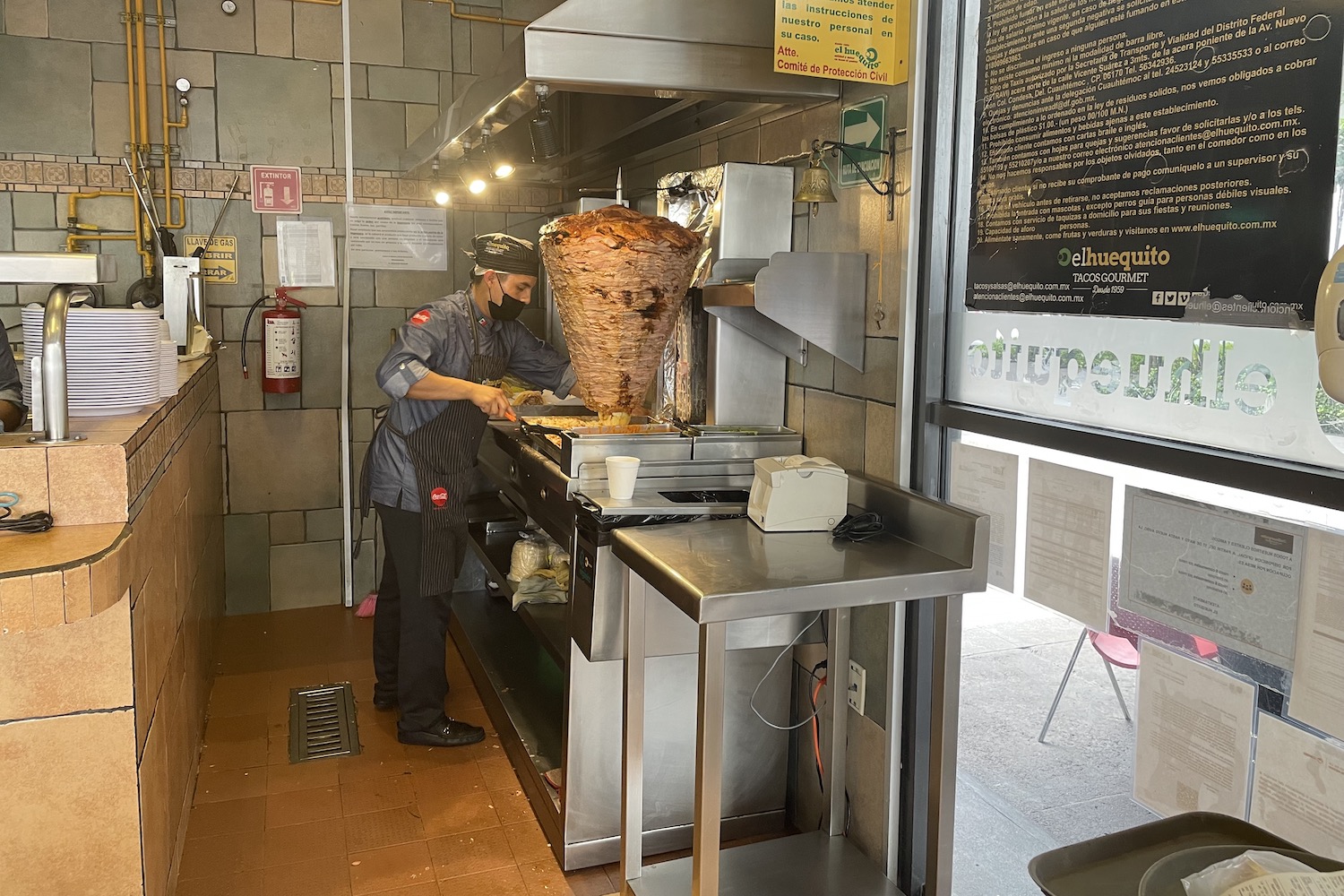 Is Mexico City walkable for tourists?
Warm summers and mild winters make Mexico City very walkable for tourists. At its coldest, in January, average highs are around 72°F and lows around 43°F. Because of the pleasant weather, walking is a popular way to get around. That said, Mexico City is also one of the largest cities in the world, and as such, popular attractions are spread out. For example, from Chapultepec Castle to Zocalo it's 3.8 miles (6.2 km). That would be quite the hike – not impossible, but be prepared to walk long distances in some cases.
3. Be aware of current events
A common mistake people make when travel planning is overlooking the political climate. You saw a social media post describing a bad experience someone had visiting Mexico City. But what if that person happened to visit while there were protests? Activity like protests or civil unrest can have an impact on the safety of a city. In most cases, however, these situations are temporary. What one person experienced 6 months ago may not be the case today. Before traveling to Mexico City, it's important to check at the overall state of affairs. When we hit up Athens, for example, we found ourselves in a giant Macedonia protest/march.
4. Splurge on the international data plan
Your phone may already come with an international plan. With Verizon for instance, TravelPass is $5/day for Mexico. You'll have the same text and data allowances as you do at home. And you're only charged for days that you use your phone.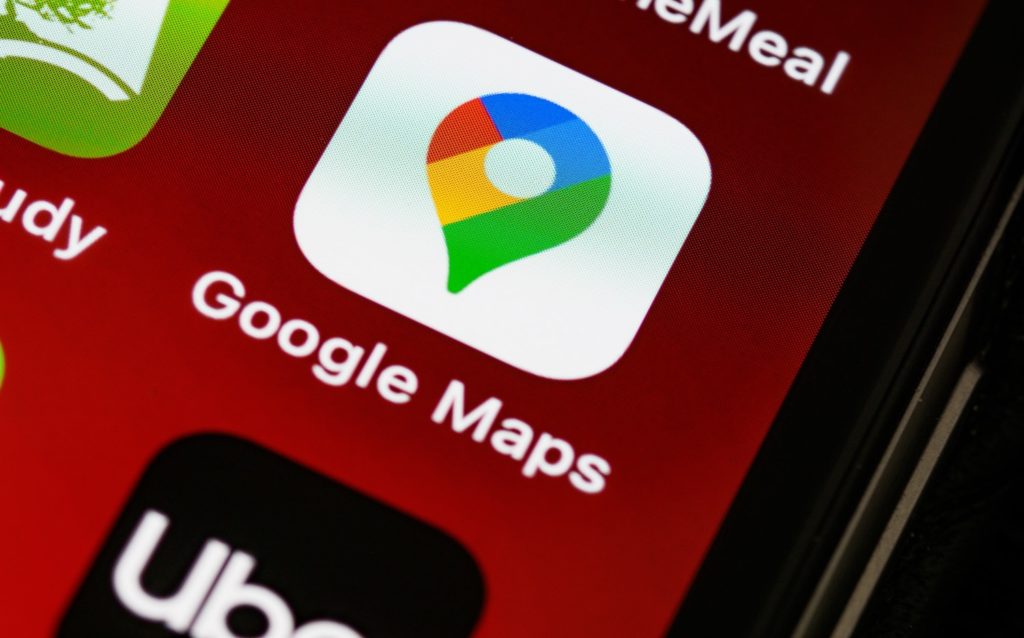 It's well worth it to have phone access during your trip to Mexico City. It makes navigating the city much easier so you don't accidentally wander into a rougher area. If you do end up somewhere unplanned, your phone can guide you back. It's also helpful to have phone connectivity so you can order an Uber if needed.
5. Act like you've been here before
As with any major city, act like you belong. The more out of place you seem, the more you'll make yourself a target. If you carry yourself like someone who knows what they're doing, you won't stick out. The best thing you can do as a tourist is blend in to your surroundings. This falls under the category of using common sense. Like any big city, walking around with a t-shirt that says "I heart Mexico City" and taking pictures of everything in sight will draw extra attention.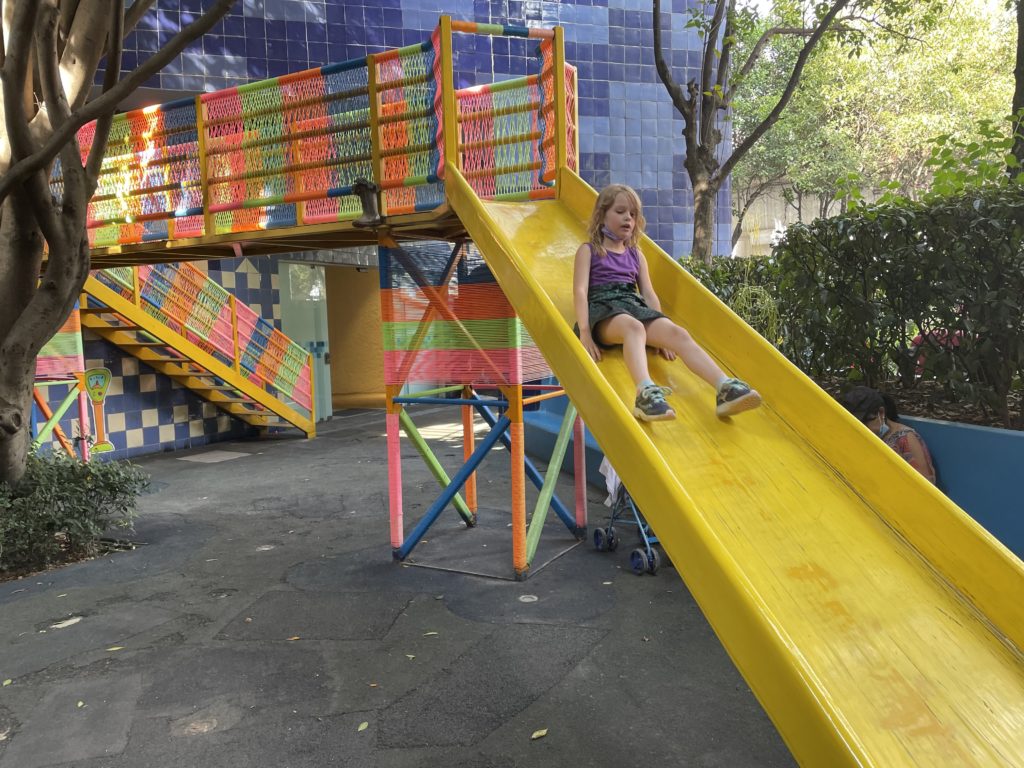 6. Don't be flashy
This isn't a Taylor Swift concert. Leave all that glam and glitter packed away. When we travel with our camera, we keep it packed up while walking from place to place. Invest in a high quality travel backpack and be vigilant. Avoid wearing expensive jewelry or carrying designer bags. This can make you a target for theft or robbery. Instead, try to blend in with the locals by dressing modestly and carrying only what you need for the day. Keep your valuables in a secure place, such as a hotel safe, and only carry a small amount of cash with you. By being mindful of your appearance and belongings, you can reduce your risk of becoming a target for crime.
This is the general rule when travel in any major city where crime can occur. It's certainly not exclusive to Mexico City. And this doesn't mean you can't get your camera out and snap some pictures of the kids in front of the Zocalo. But be smart about it and pack your gadgets away when not using them.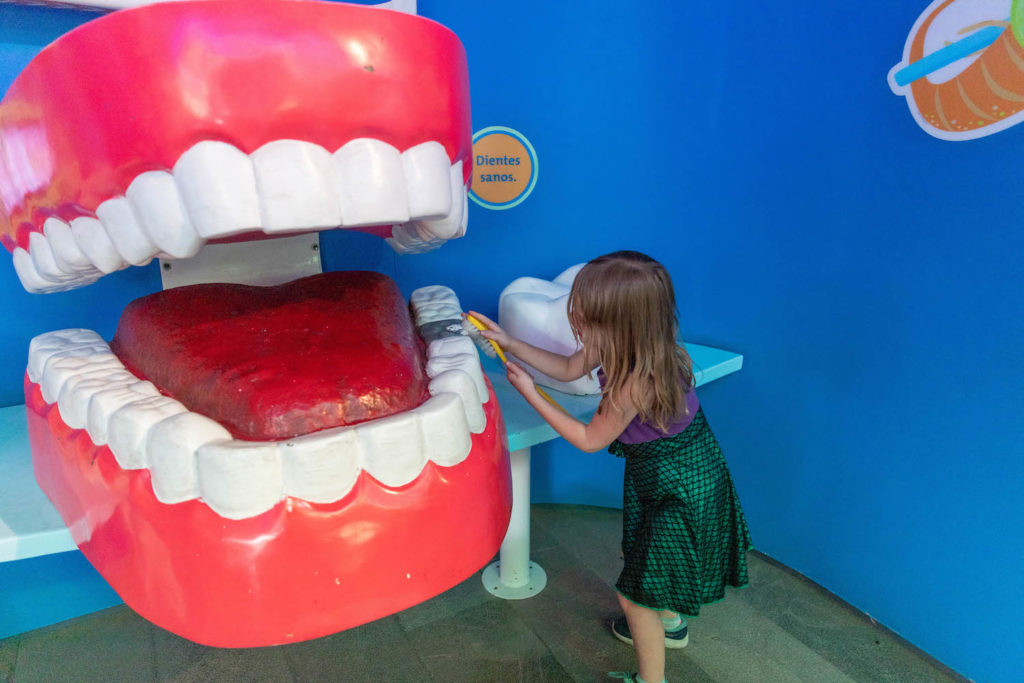 7. Book tours with reputable companies
In a city rich with culture, you may want to book a tour to fully immerse yourself. It's a great way to learn about a city, provided you book with a legit company. The easiest approach is to use well known tour providers. Viator is one of our favorites for their large variety and they are a global company.
If for instance, you want to visit the beautiful and colorful floating boats of Xochimilco, book a Xochimilco tour. Since this area is not in central Mexico City, it'll require a short journey. Many of these tours offer transportation to/from central Mexico City, making it a safer option than piecing together your own tour and transportation.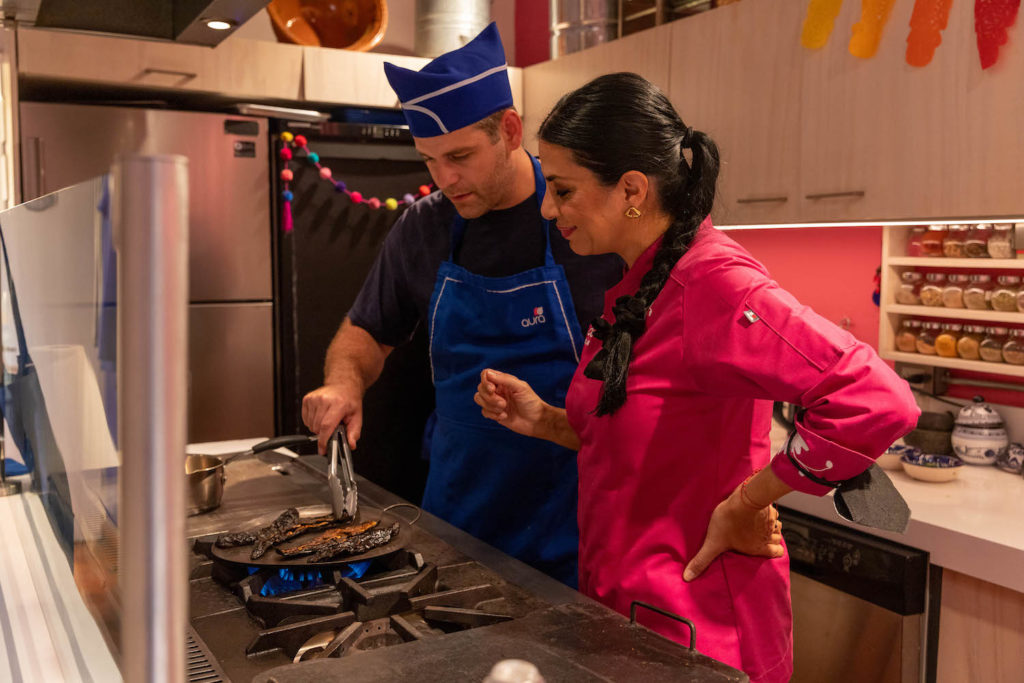 If you want to use a local company, do some quick research. For example, we wanted to visit a local cooking school. We love Mexican food and dreamed of cooking authentic dishes. I did some research on kid friendly cooking classes and found Aura Cocina. It had awesome reviews so I felt comfortable booking. And it turned out to be one of the highlights of our trip. Search local companies with verified reviews and you can find some truly memorable experiences.
8. Know a little Spanish
You don't need to become fluent in the language. But it can pay to know a few simple phrases. In reality, many locals know and can communicate in English. But it's a sign of respect to make an effort to communicate in the local language (even if like us, you are really bad at it). And Mexico City is different than traveling to Cancun, for instance, where staff at all the large hotels typically speak english.
If you don't know any Spanish, you'll get by. But it can help to sign up for a service like Mondly to learn a few phrases. The app is affordable and they offer games to make learning fun. We always teach our kids a few basic phrases before we travel internationally. Think of some common questions you may have and learn how to say them in Spanish. It's another way to keep yourself safe in the event you come across someone that only speaks Spanish.
Is Mexico City worth visiting?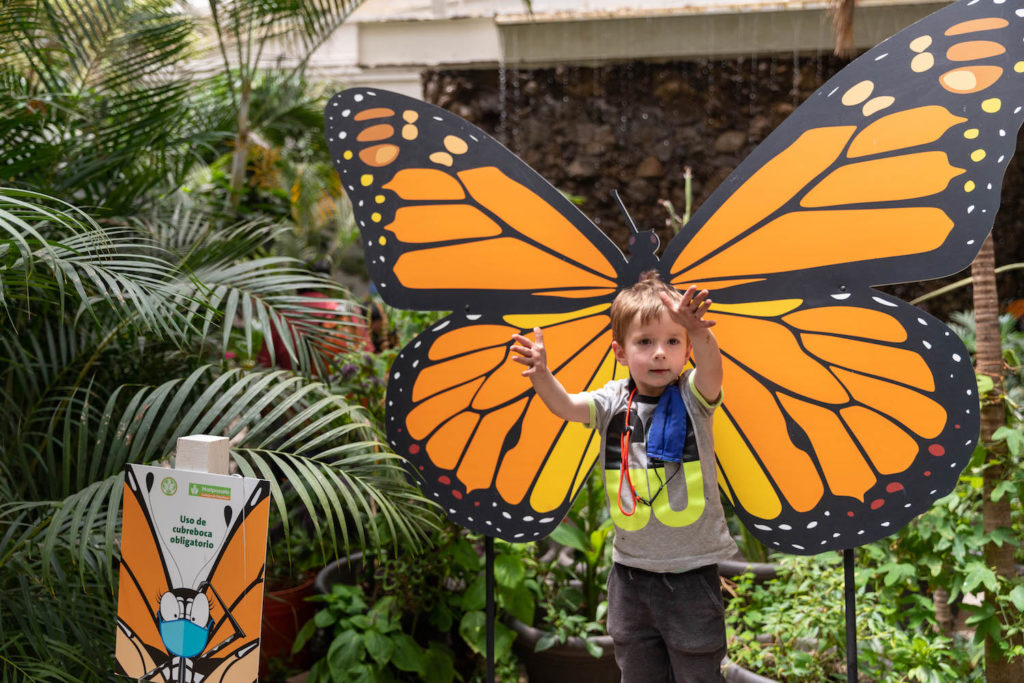 Mexico City is worth visiting for its impressive history, iconic cuisine, and vibrant art scene. There is something for everyone to see and do in this beautiful city. If you like museums, there are more than 150. Or maybe you like parks, Bosque de Chapultepec is twice the size of New York's Central Park. If you like butterflies, you can watch as Monarchs migrate from the U.S. and Canada each year at the Monarch Butterfly Biosphere Reserve. The list goes on and on.
So is Mexico City Safe for Travel?
The abundant history and culture of this city is often overshadowed by its reputation. We are not in the business of traveling anywhere that could potentially be unsafe. But we are, however, in the business of doing the research and getting the facts straight before forming an opinion. And when you do the research, you'll find Mexico City to be on par with other cities in America. Heck, we've lived in the Chicago area for many years at this point, which also has somewhat of a reputation. These tips are things we follow in literally every city we visit, including our home metro area. And I wouldn't hesitate to recommend it to other tourists.
Mexico City offers so much in the way of food, culture, diversity, and architecture. Every major city has its issues, so I'm not recommending you throw caution to the wind. Follow a few simple tips and you'll be so glad you gave this lively city a chance.
You may also like: