Camping next to a vineyard. Or an alpaca farm. It sounds pretty great, right? Spoiler Alert: it is pretty great. But is Harvest Hosts worth it when you factor in the membership fee and the recommended purchases you are supposed to make (more on that later) and the suggested arrival/departure times?
Making a Harvest Host Reservation
The burning question I had (that I couldn't find in other Harvest Hosts reviews): am I going to sign up for this thing and later find out these places are always full? Clearly we decided to risk it. But here's the answer and how the reservation making process goes down: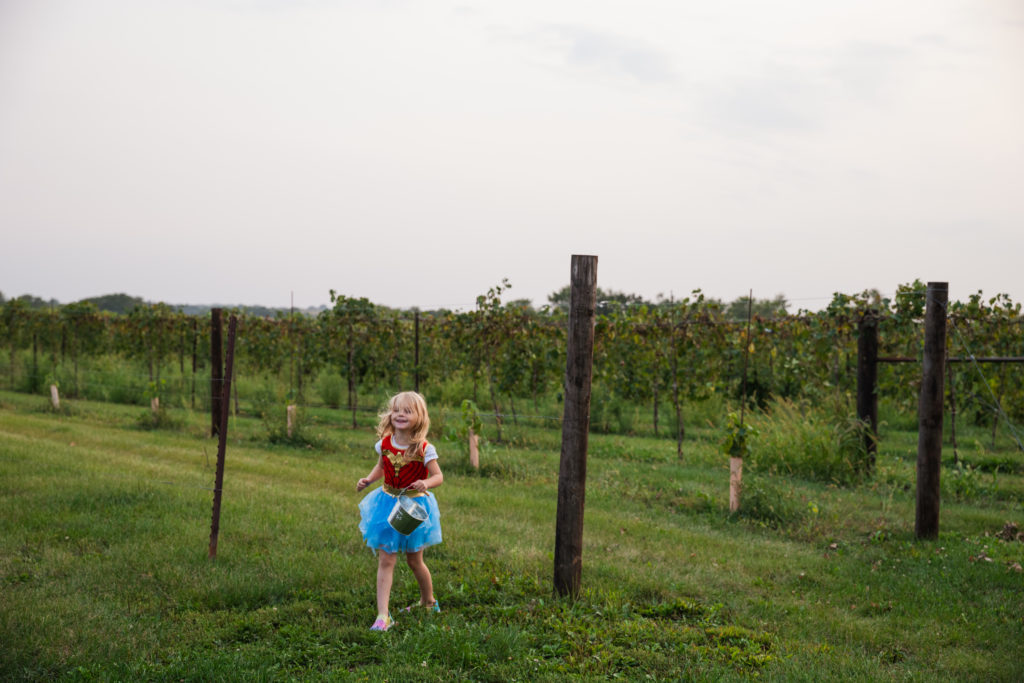 The website will tell you how to contact each of the hosts, but most want you to call. All the hosts I called answered right away and I always spoke with someone who could take Harvest Host reservations. No phone tag – yay!
I called a total of 9 places. 1 was full and another just learned they were no longer able to accept Harvest Host members (due to local laws).
The hosts were AMAZING. If there wasn't enough room, most said they would find an extra spot for us. Lovely folks!
Some hosts will give you directions. Write them down. It came back to haunt us when GPS took us the wrong way TWICE.
How far in advance do you need to make a reservation?
The Harvest Hosts website recommends no more than two weeks out (as they don't have formal reservation systems). When I called one week out, the brewery I called was full and the winery I called gave me the last spot. After that, I started calling two weeks out and I still got the last spot in most places, so this is what I'd recommend doing.
Arriving/Departing Harvest Host locations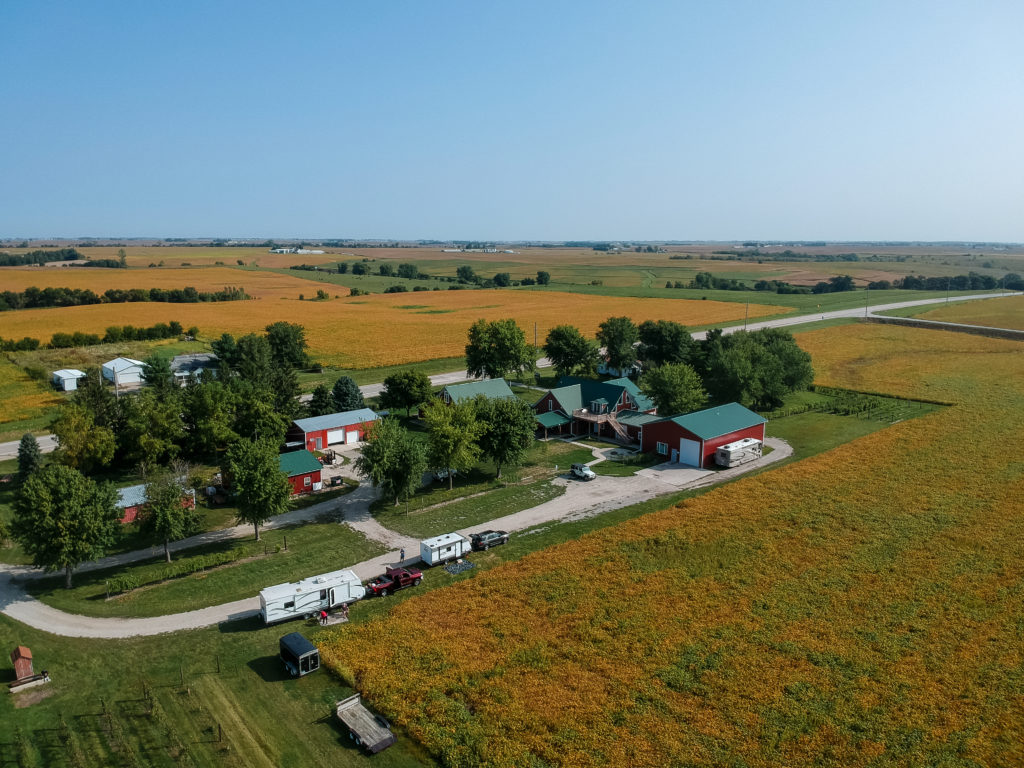 When you call, some of the locations will give you directions. Like I mentioned before, write those directions down even if all you have is a pen and your hand. Speaking from a painful personal experience. See exhibit A for more on what I'm talking about:
Some places are right off a major highway. Others require you to traverse a bumpy dirt road…..for 12 miles. The latter experiences made for some pretty great stories and were likely avoidable if we hadn't relied on our crappy car GPS.
Are the arrival and departure times flexible?
Yes and No. Ugh. Normally I don't like unsatisfying answers like that, but from the 7 places we stayed, there was no hard and fast rule. Most places were like "try to get here by 7". What does that mean? Well, some of the wineries close so you have to arrive before closing. And some are the owner's homes, so they were more flexible. One time we were an hour late and I felt SO bad, but the owners were very nice and invited us to hang out with them on their deck while tasting mead. They understand that most RVers are exhausted by the time they arrive and are normally ok if you call and let them know.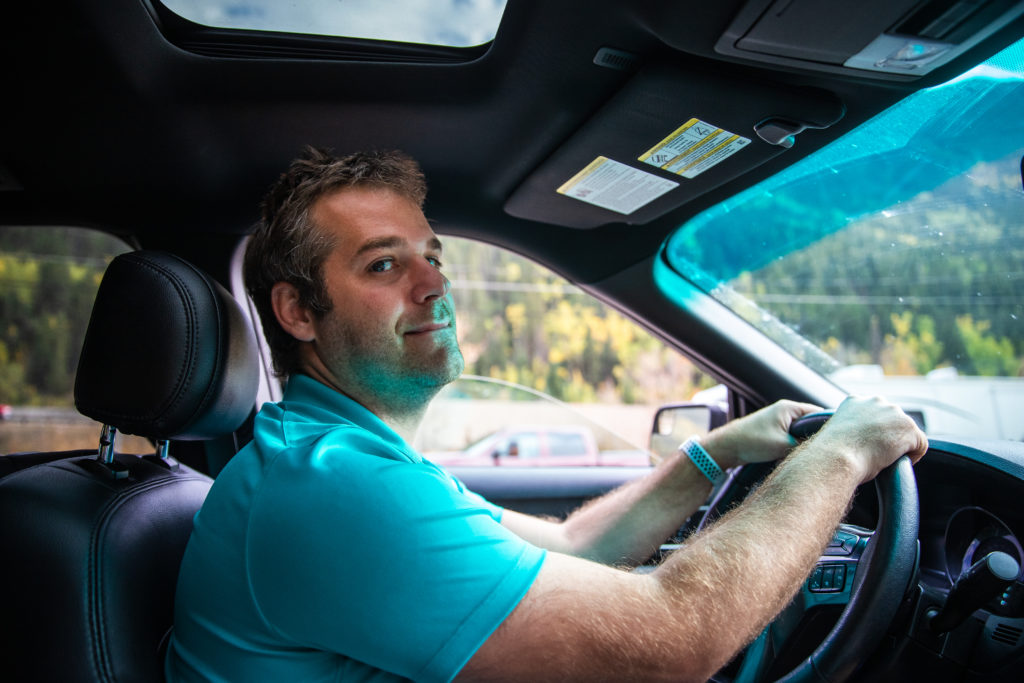 And most Harvest Host owners don't really care when you leave the next day. Though, we always left early since we had long driving days. It's something worth considering if you plan to arrive to most of your destinations super late. Most want you there by 6-7pm.
All the costs involved using Harvest Hosts
There are two costs involved. Is Harvest Hosts worth it over traditional campgrounds when you factor in the costs? Here's some quick math:
Membership costs
A normal membership is $99/per year. But we used a referral code to get 15% off and you can use ours to get 15% off your own. So off the bat, you're looking at $84 to join. (Side note on our referral code: we do get some cash, too, so your support is so appreciated!)
Money to support the businesses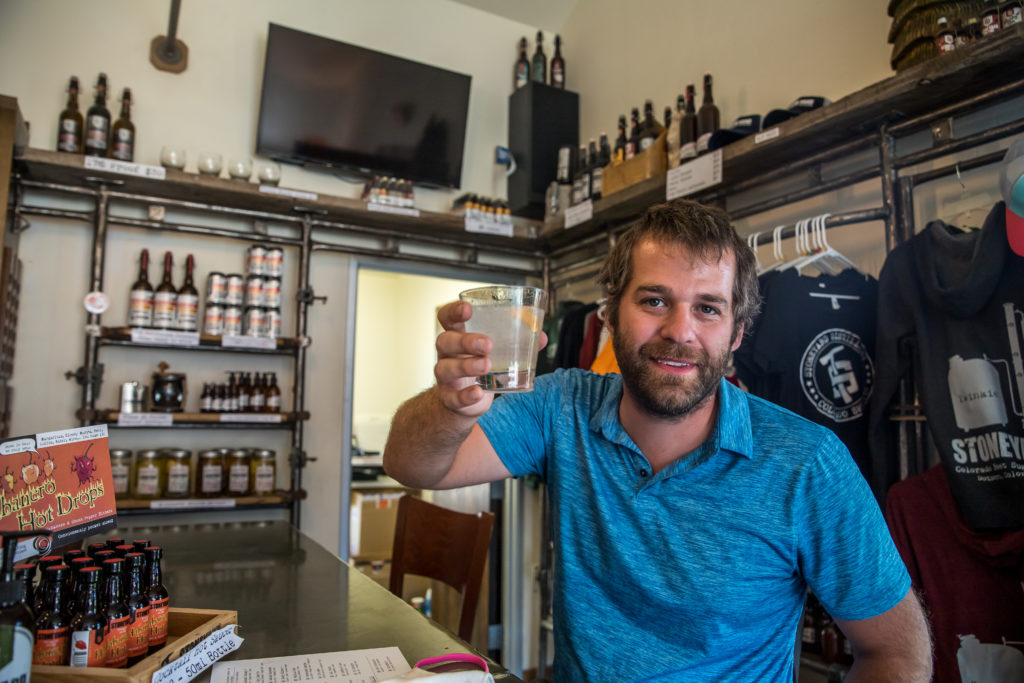 I don't know how much this is an actual rule vs. a strong suggestion, but they recommend you make a small purchase (around $20) to support the local business hosting you. We ended up spending ~$25 at each, except at one we spent closer to $70 (looking at you Alpaca farm and your irresistibly soft socks). One told us we didn't have to purchase anything (we did anyway) and one was strict about getting to the $20 when the bottle cost $19. We didn't mind this "rule" because it felt good to support small businesses.
If you think about the $20 purchase + membership fee, it would end up about $30 per night for an example of 7 days. Less than most campgrounds plus you have a bottle of wine or cozy socks to bring back with you. So, if it's $30/night all in, is Harvest Hosts worth it? We think the math adds up.
We also put together this helpful guide if you're looking at other ways to plan a cross country RV trip on a budget. You can download the road trip planner we used to map out our trip.
Other Guests
We loved meeting other campers and hearing their stories. Most were very friendly and one of the things that makes the experience fun. Also, as most Harvest Hosts only had one or two other RVs in our experience, it was much quieter than you'd find at most campgrounds.
omg was it really annoying when someone next to us fired up their generator: all. night. long.
However one thing to consider: guests who use generators. When it comes to generators, they never said "don't use them" but omg was it really annoying when someone next to us fired up their generator: all. night. long. Some had it on for a few hours, but one had it the entire night and it was tough to sleep through. Just something to prepare yourself for in the event it happens.
WiFi/Cell Coverage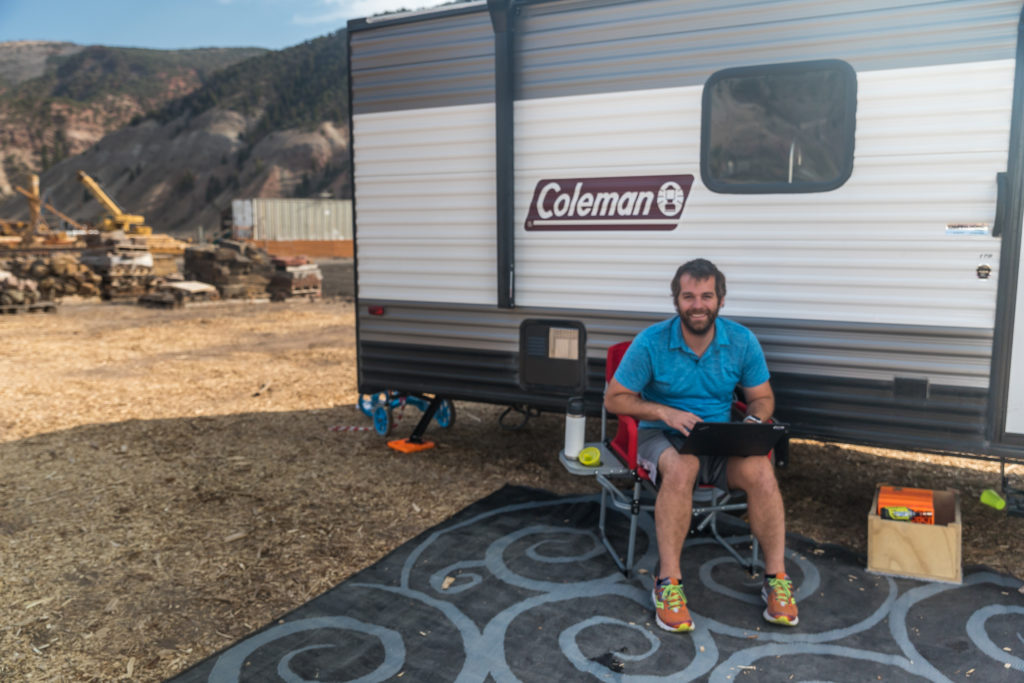 Some Harvest Host locations offer wifi and will indicate it with an icon on the Harvest Host website. To be fair, we were reasonable with our expectations and didn't anticipate having wifi (only one or two had it). But we were working remote during many of our stays and decent cell reception was important.
I don't think I've mentioned this one, but some of our stays were off the beaten path in Nebraska, Iowa, and Kansas. All the places had good cell reception. But they do run businesses, so I guess that makes sense. Not a problem if it's something you're thinking about.
Variety of Locations
Here's how I would describe the amount and diversity of locations: you can find one pretty much everywhere. I say pretty much because there are the rare occasions where you may not find one on your route. An example is when we drove from Granby, CO to West Yellowstone. We couldn't find any convenient locations.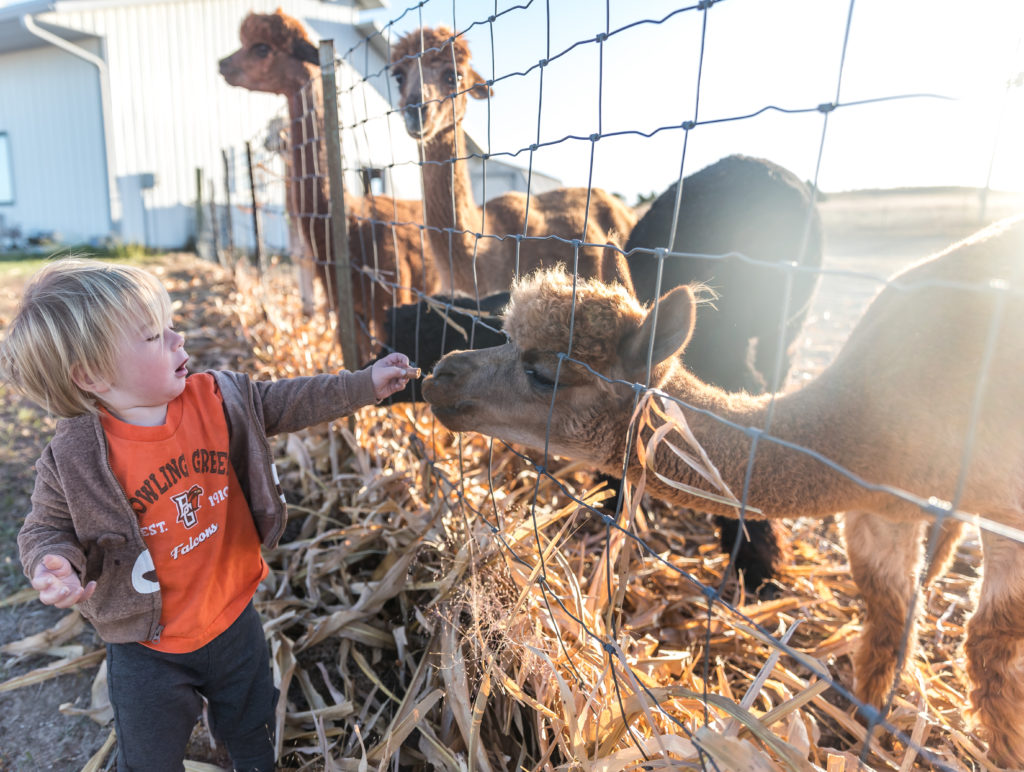 And there are some places where locations are sporadic. Utah was one of the more difficult states to find places. But then you look at a state like California or Florida and they are a dime a dozen. The good news is they are growing and adding locations at warp speed.
Bringing Kids or Pets
While we have a dog, he didn't come along with us. We did take note that most places were pet friendly and had tons of space for kids to run
When it comes to kids, one of my biggest questions was whether they'd have enough to do. While they of course don't have playgrounds and all that, most places had plenty of green space for kids to run around. There was only one place, a distillery in Colorado, that had dirt everywhere and the kids came back looking like they hadn't bathed in weeks. But the friendly owners and creative cocktails were SO worth it!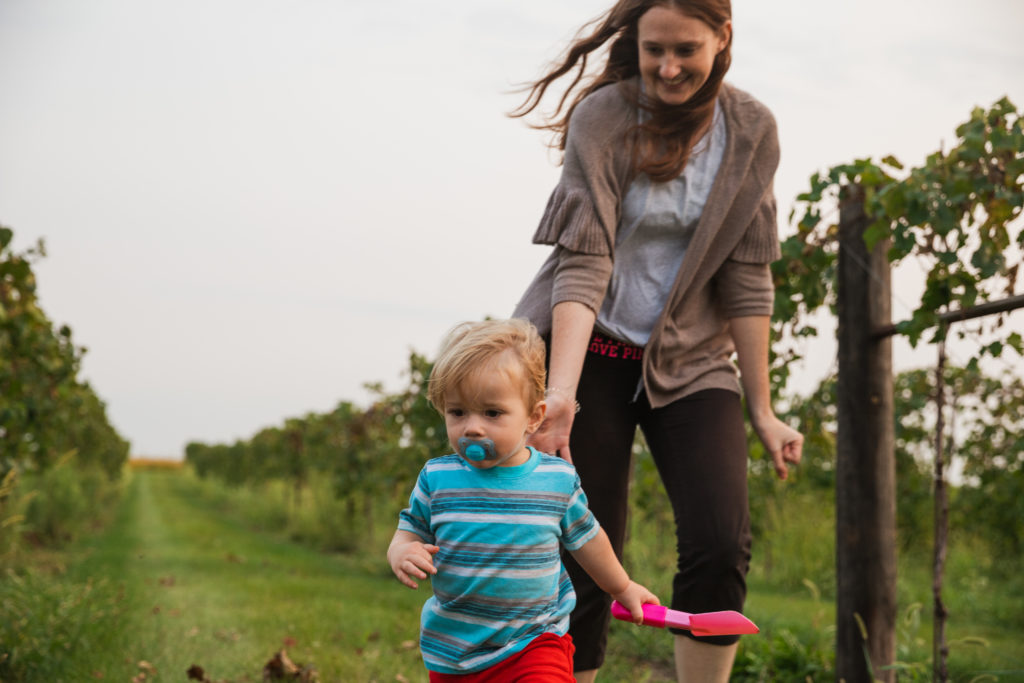 Is Harvest Hosts Worth It?
Absolutely. But here's a short list why:
You meet some really amazing owners with interesting backgrounds. In our experience, these hosts are friendly, welcoming, and always willing to share a story or two. We loved hearing the history behind why many of these businesses were created.
It's great value. Sure, you're nudged to make a small purchase, which means it's not really free. But it's often cheaper than most campgrounds and you come away with some fun stuff while supporting a local business.
It's perfect for long travel days when you're in between destinations. Each Harvest Host stay is limited to one night so it's perfect for when you're traveling long distances from one place to the next, and you need somewhere in between to rest your head (somewhere that isn't a Walmart parking lot).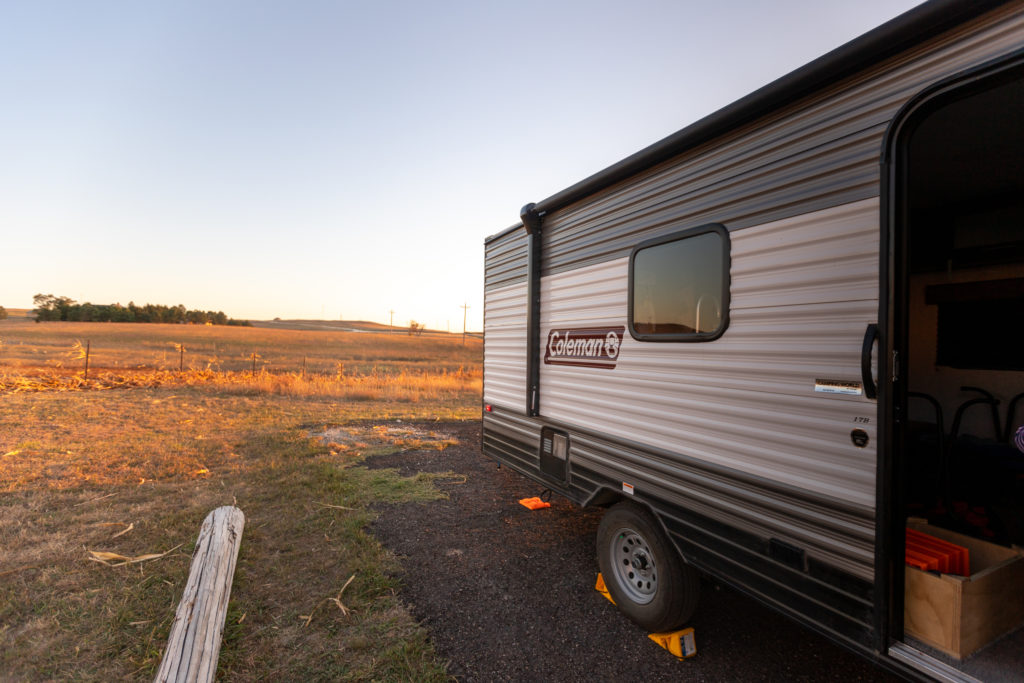 One of the few drawbacks of Harvest Hosts is that in most cases you won't have access to water, electricity, and sewer hookups. For a small travel trailer like the one we have, that can be challenging. We had to carefully plan our cooking knowing we didn't have electricity. Also keeping devices charged meant we had to turn our car on. And quite possibly the biggest – our heating system runs on electricity. Not all RVs are like this, but it meant if it was cold, we had no heat. Luckily we traveled while it was still warm out, but something to consider if you, like us, have electric powered heat.
All that said, we were THRILLED with our experiences and plan to do it again the next chance we get. If you are Harvest Host hopping, I do recommend only doing it for 2 nights in a row. After that, the lack of hookups was a little rough. But this is one membership that is well worth it!
If you are interested in staying at the Harvest Hosts we visited, here's our full list:
Wooden Wheel Vineyards (Keota, IA) – such an interesting history (ask how the wines are named!)
WindCrest Winery (Raymond, NE) – an incredible view to watch the sunrise with your morning coffee
Mac's Creek Winery & Brewery (Lexington, NE) – refreshing beer, appetizers, and fire pits down by the creek
Sauvage Spectrum Wines (Palisade, CO) – beautiful area with a cute downtown (near Grand Junction). Unique for it's sparkling wine.
Stoneyard Distillery (Dotsero, CO) – a must for it's crazy delicious cocktails that the mad scientist/owner invents
North 40 Alpacas (Osborne, KS) – first time we've ever visited an alpaca farm and now I want to do it every night
Buzzed Bee Meadery (Melbourne, IA) – the most gracious, laid back hosts. We hung out on their deck. Exchanged stories. Tasted delicious mead. Had a wonderful time.