Breastfeeding during travel days – intimidating for most women. As a nursing mom, where can you feed your baby at a busy airport? Somewhere that is both private and comfortable. Well, Mamava has come to the rescue with their innovative breastfeeding pods. During our last airport visit, I decided to give it a go with Amelia. What was the experience like? And was it worth using?
What are Mamava breastfeeding pods?
Mamava breastfeeding pods are private spaces designed specifically for nursing moms. They provide a comfortable and private location for moms to breastfeed or pump milk while on the go. You'll come across them at airports, but you may run into them other places (like stadiums, malls, and even Walmart). A few features include built in seating, adjustable lighting, shelves, mirrors, coat hooks, fans, and electrical outlets. They also have a locking door for privacy and a ventilation system to ensure fresh air circulation.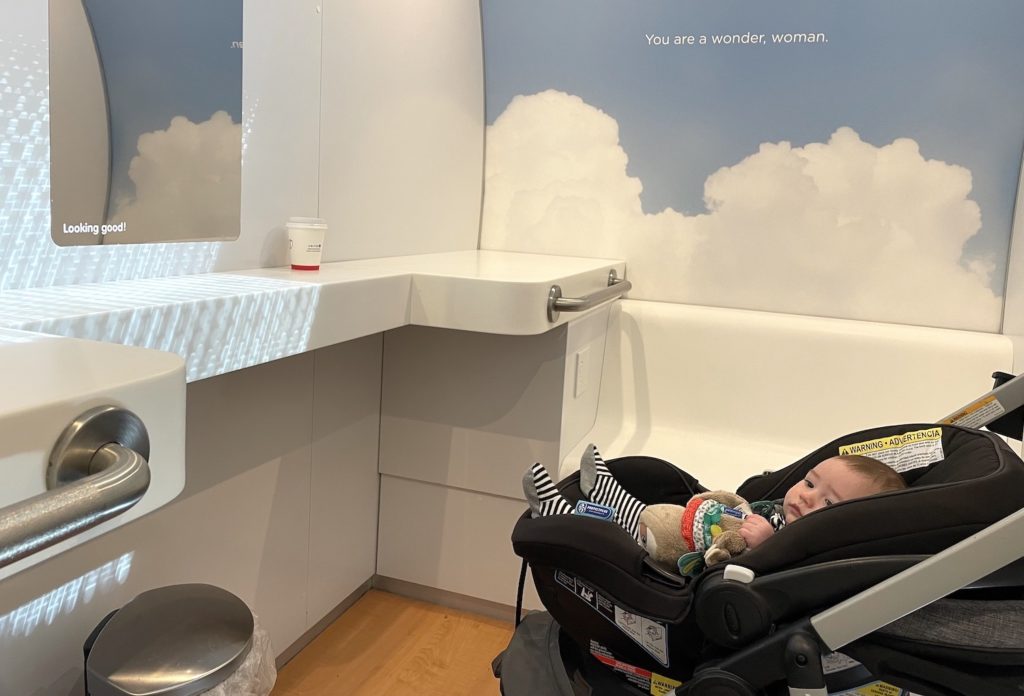 The Mamava story is a an interesting read. It essentially came from two moms fed up with pumping in public bathrooms and other random places. The outcome is welcome support for us breastfeeding mamas.
The benefits of using Mamava breastfeeding pods for nursing moms
Using Mamava comes with several benefits:
A private and reasonably comfortable space for moms to breastfeed or pump milk. We aren't talking cushions and throw pillows, but there is seating and it's quiet.
The adjustable lighting and ventilation system creates a more relaxing experience. Adjust as you would like for your own comfort.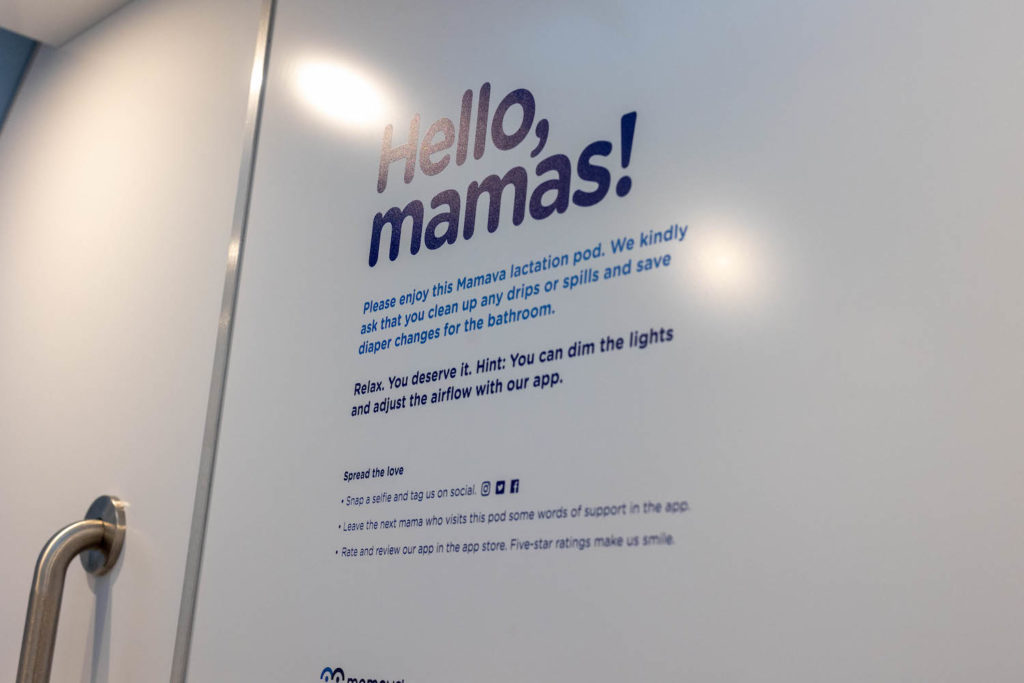 Ample electrical outlets (which include USB) are multi purpose. Not all nursing moms have their babies with them. You can also use the pods to express milk and the pods are equipped with a place to plug in your pump. Or if you want to use the outlets to keep your phone charged, that works too.
Plenty of space for your belongings – bring your luggage in with you or hang your coat.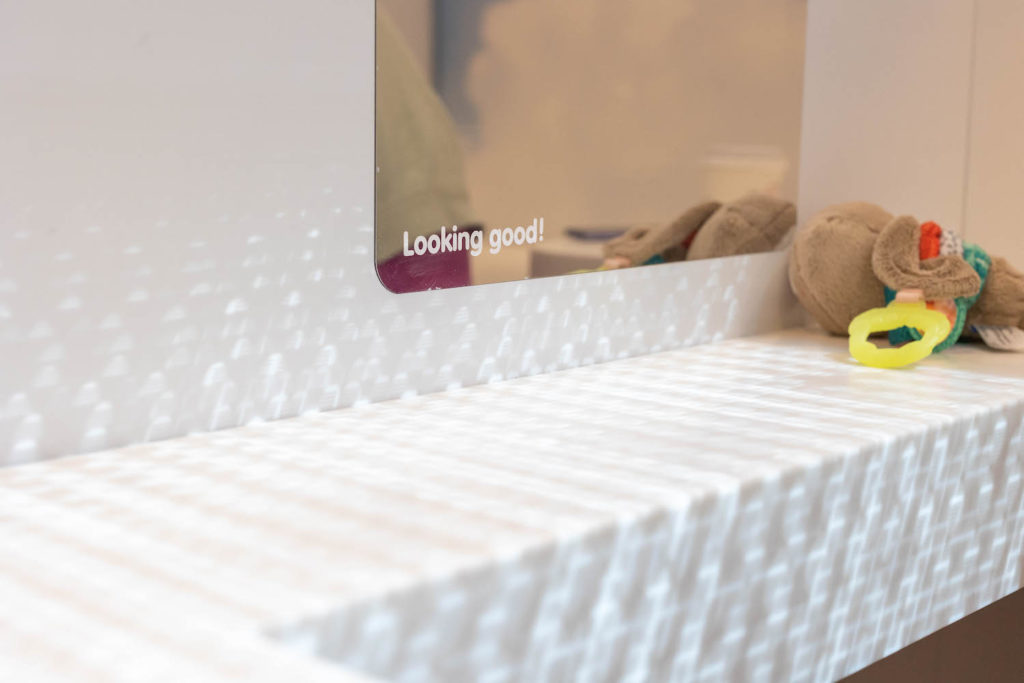 The keypad makes it quick and easy to access. If it's open, you can enter right away without any extra steps.
Do you have to pay to use a Mamava pod?
Mamava breastfeeding pods are completely free to use. As long as the pod is not currently in use, you can access it right away free of charge. Each facility that offers a pod also maintains it. So you can feel reassured that they are not only free, but also clean.
How to Use a Breastfeeding Pod
It's super simple to use one of the breastfeeding pods at the airport. Here's a quick step-by-step guide:
Make sure it's not currently in use. Just like an airplane bathroom, there's an indicator on the outside that will display if it's occupied or not.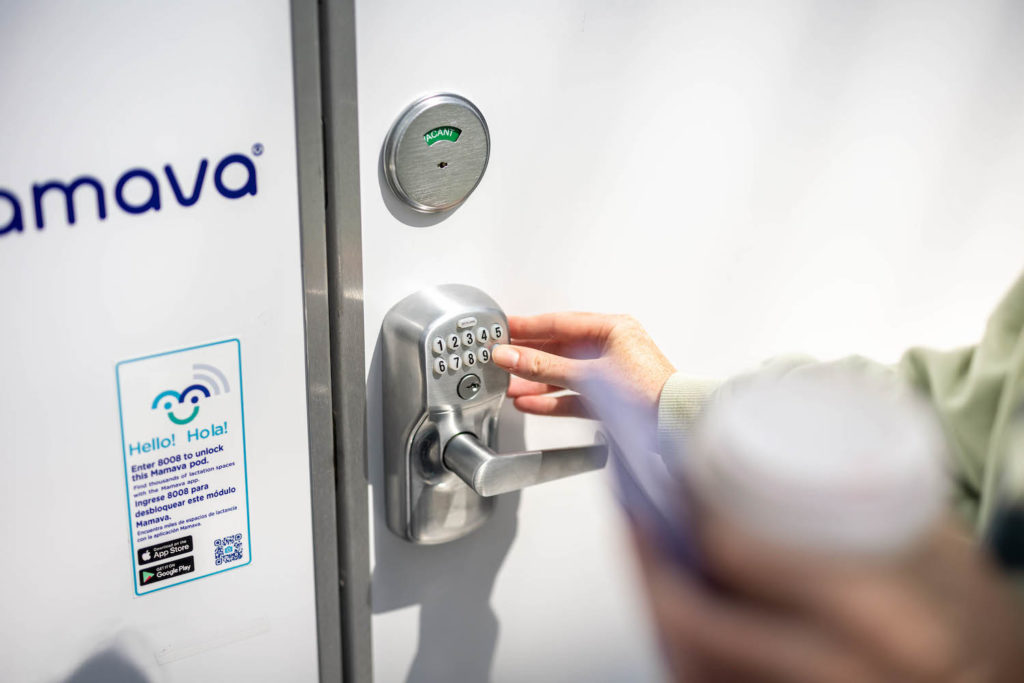 Type the code into the keypad. The keypad will tell you what code to use. This way you don't have to hunt someone down to gain access. Type the code in and bingo, it'll open up for you. The best part? At ORD, at least, the code is easy to remember. 8008. Get it?
Lock from the inside. When you enter the pod, you'll be able to lock it. It not only provides a secure location to nurse, but it signals to anyone on the outside that the pod is in use.
Breastfeed or pump in peace for as long as you need. There are no time limits when using the Mamava breastfeeding pod.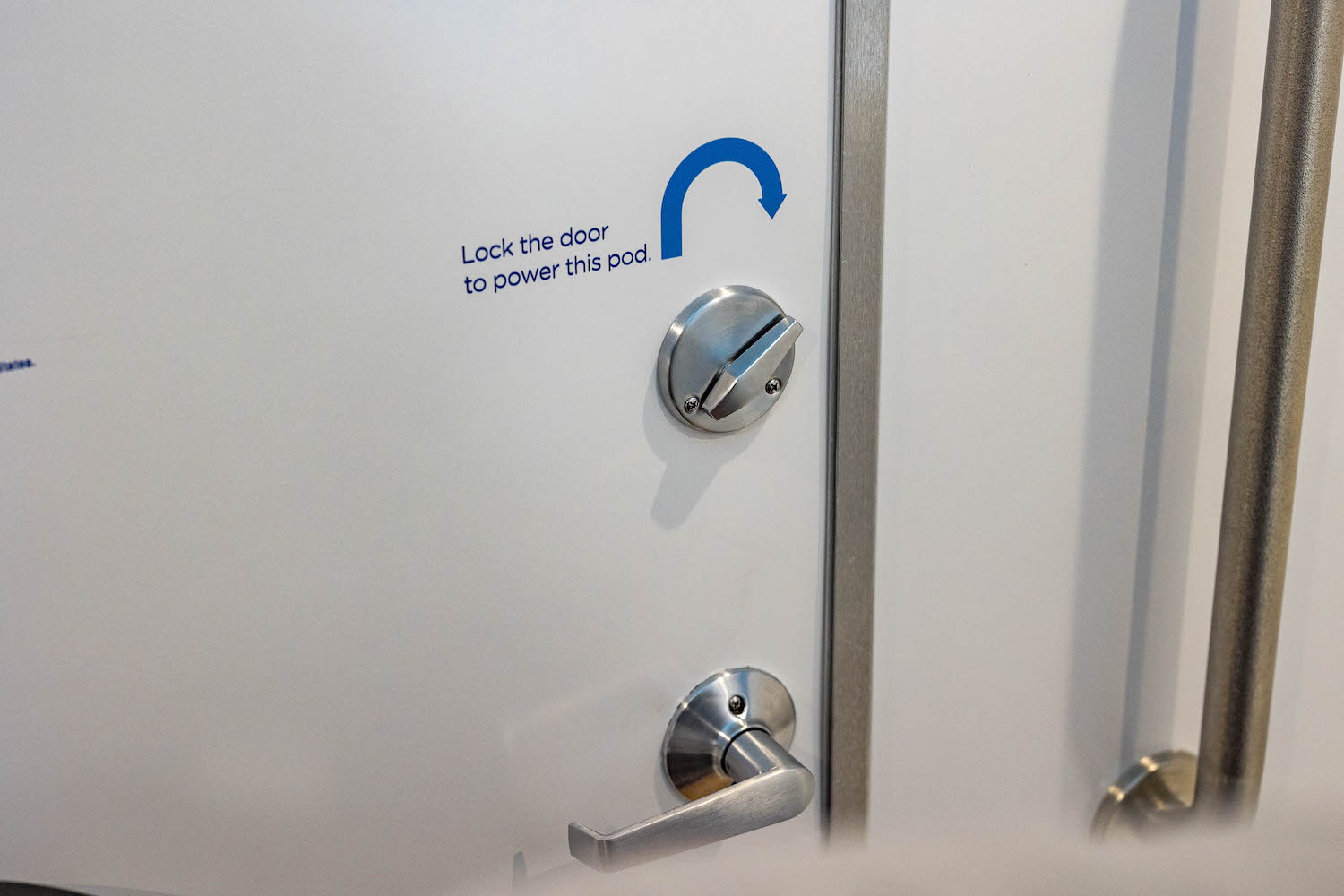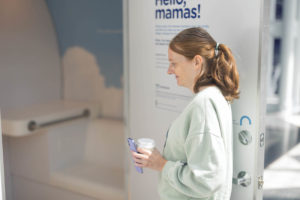 Airports that have Mamava breastfeeding pods
All well and good, but how common are these nursing pods? I used one at Chicago's O'hare Airport, but there are plenty of airports that offer these breastfeeding and pumping spaces. And luckily it's not very difficult to research an airport ahead of time. You have two options to locate a Mamava Breastfeeding pod:
Website lactation pod locator
Head to the website and scroll around to find your airport/s. The interactive Mamava locator is very easy to use. One drawback is that it won't tell you the terminal or gate info, which means you'll have to do a bit more research. Or you can can use the next option.
Mamava mobile app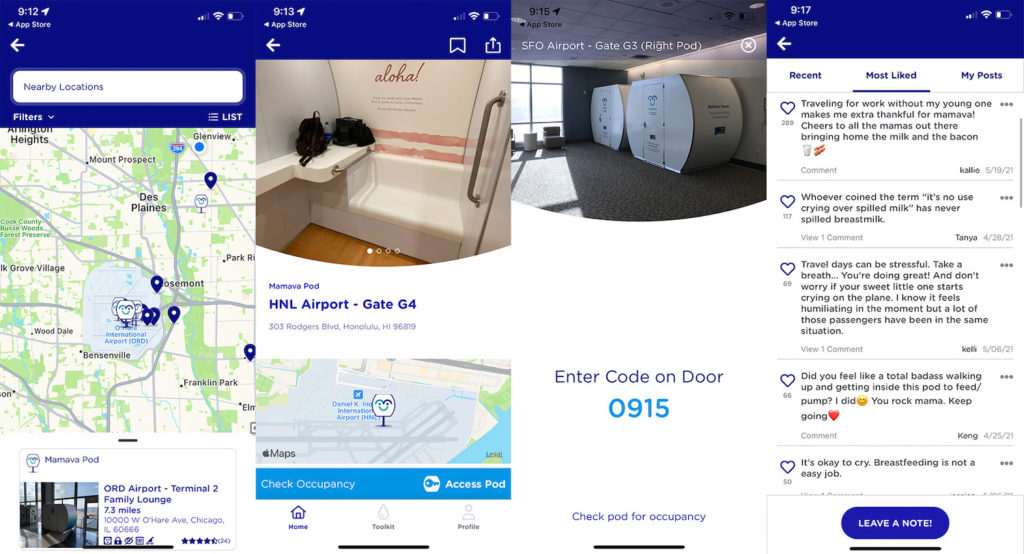 The Mamava mobile app is certainly the more comprehensive option. Like the website, you can find breastfeeding pods and spaces at airports along your route. But there are some additional features. You can bookmark your favorite locations. You can unlock the Mamava pod with one tap using the app. You can browse reviews and photos from other parents that have used the pods. And you can words of support left by other mamas.
What is the FAM Act?
FAM stands for Friendly Airports for Mothers. And the FAM Act says that all large and medium-sized airports are required to provide a clean, private, non-bathroom space in each terminal for the expression of breast milk.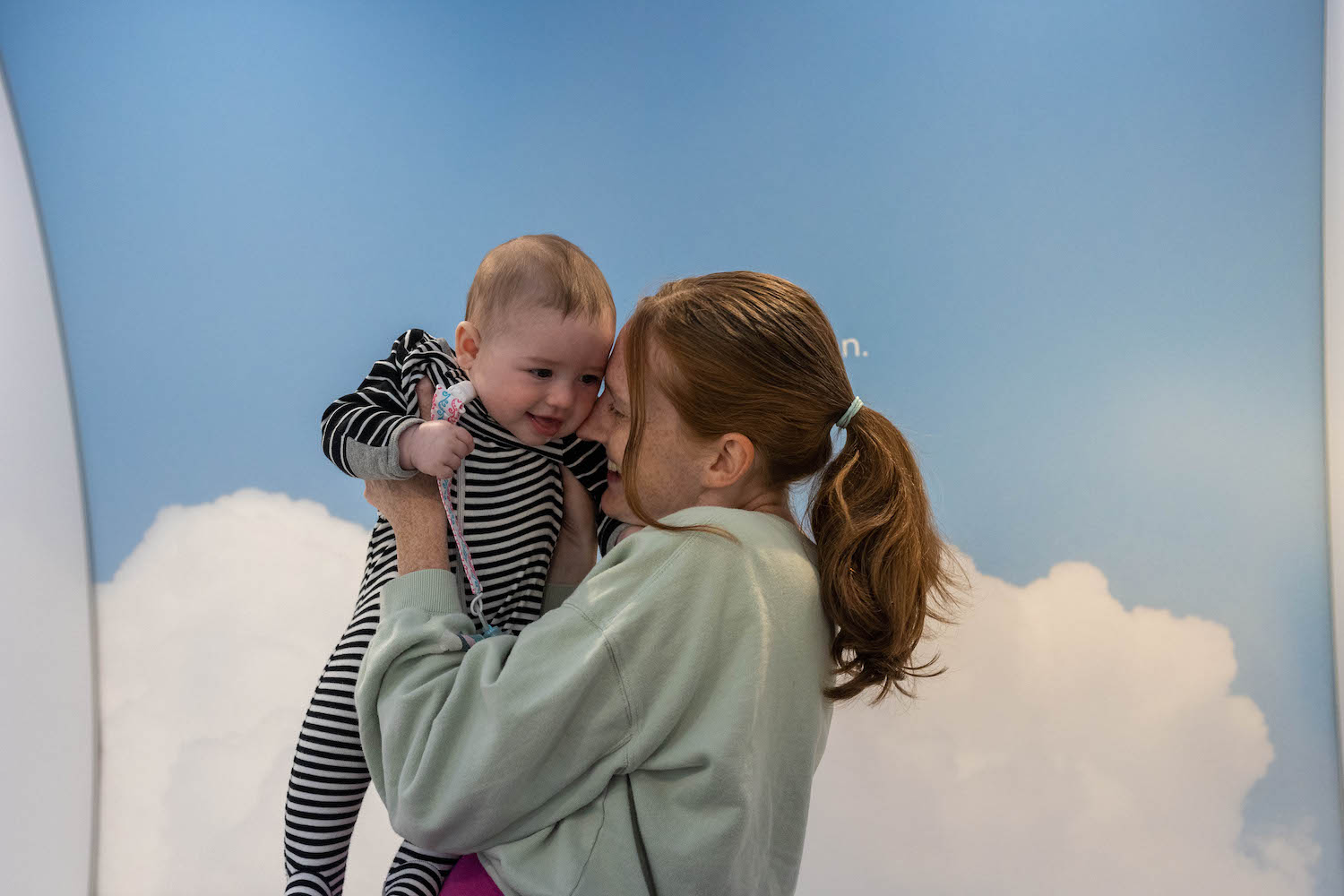 The space must be accessible to persons with disabilities, available in each terminal building after the security checkpoint, and include a place to sit, a table or other flat surface, and an electrical outlet.
The is good news for breastfeeding moms is that you'll always have a space to feed your baby or pump when visiting one of these airports. While airports use different methods to comply with the FAM Act, Mamava pods are popular due to their convenience and amenities.
Are Mamava Pods worth using?
I've mentioned the benefits and features of Mamava breastfeeding pods, how to use them, and how to find them. But are they worth using? Would it be preferable to just breastfeed at the gate? After all, that's what nursing tops and covers are for, right?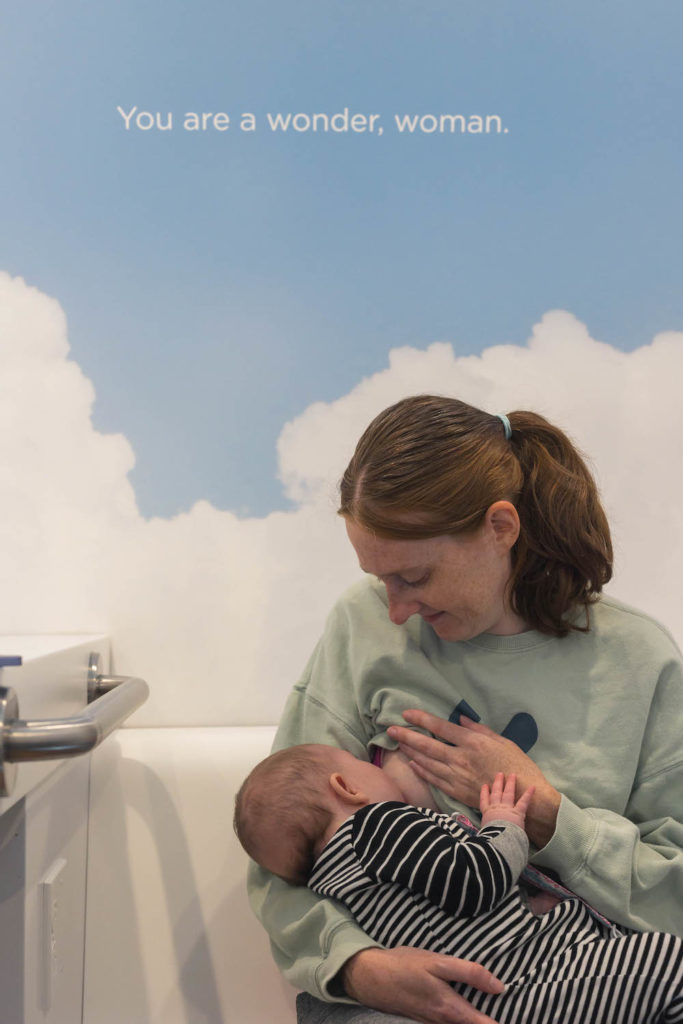 Honestly, I think it comes down to preference. And how much time you have before your flight. If you're pumping, it's definitely a great option. If you have your baby with you, it can be a nice option if you get to the airport early or you'll be spending a lot of time there. It's comfortable, private, free, and super easy to use. I recommend giving it a try. It's also a low stress way to have your luggage with you, a place to sit, and no distractions for baby.
The one exception is if you're close to flight departure. Personal preference here, but I like to wait until takeoff if it's close to departure time. I know that sounds like torture for a lot of people – breastfeeding on a crowded place. But breastfeeding during takeoff and landing can help with discomfort in baby's ears from the cabin pressure changes.
If you come across a Mamava pod and you're curious, give it a try! I always opted for the public, at-the-gate option. And there's nothing wrong with that. But when I tried it out, I realized what I had been missing. You really can't beat having a space all your own.
Would you use a Mamava breastfeeding pod at the airport? Let us know in the comments.
You may also like: