Sometimes we forget just how many incredible places exist in our own country. Sipping morning coffee with a front row seat of the Rocky Mountains. Watching the world's most popular geyser shoot water high into the air. Sledding down one of America's tallest sand dunes. And getting stuck in a traffic jam caused by a herd of bison. All in the same week. Usually we're flying from one place to the next to take in as many sights as possible. But with this new work from home reality, it has given us the opportunity to take our time exploring. After spending hours and hours trying to learn how to plan a cross country rv trip on a budget, we're jazzed with the finished product. And because planning a long RV trip wasn't the speedy, straightforward process we first envisioned, we are passing on all the steps we took to plan an epic, once in a lifetime road trip.
How long do you want to travel?
The very first question we had to answer before starting to plan a cross country rv trip was how long we wanted the trip to last. Everything from where you want to stay to how many different locations you can visit will be impacted by the length of your trip. This is the single most important question to figure out before you start planning. For us, a month long trip was the sweet spot. It was long enough that we could take our time hopping from place to place giving us a taste of full time travel life, but short enough that we could come back and decompress before hitting the road again.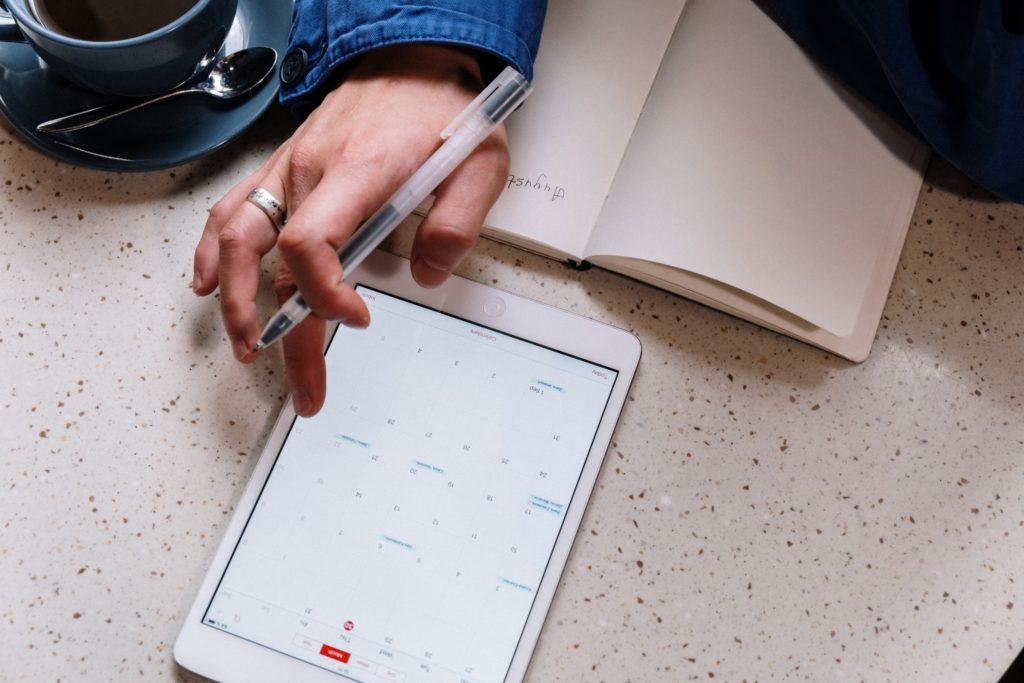 If you're trying to plan a cross country rv trip on a budget and you can't quite answer this question because you don't know how much it will cost, I recommend figuring out your ideal trip length and we'll work on budget in the next step. I totally feel you when you may be thinking "my ideal trip would last two months, but there's no way I have budget for that". Just know, there are so many different ways to save money and so many was to spend money. You can almost always find a way to stretch your budget for a longer term road trip, but you'll have to be ok giving up some other comforts to get there.
How do you plan to get around?
Now that you have a rough idea of your trip length, the next step is to figure out your vehicle. This is important to budgeting, but also how fast/easily you'll be able to move from place to place. If you already own a travel trailer or some other type of RV and you know that's your method of transportation, done, you can move on to the next step. Maybe you plan to use your car to hop from one place to the next. Or maybe you want to try out the popular camper van life. We recommend checking out RVShare if you are looking to rent out an RV for your trip.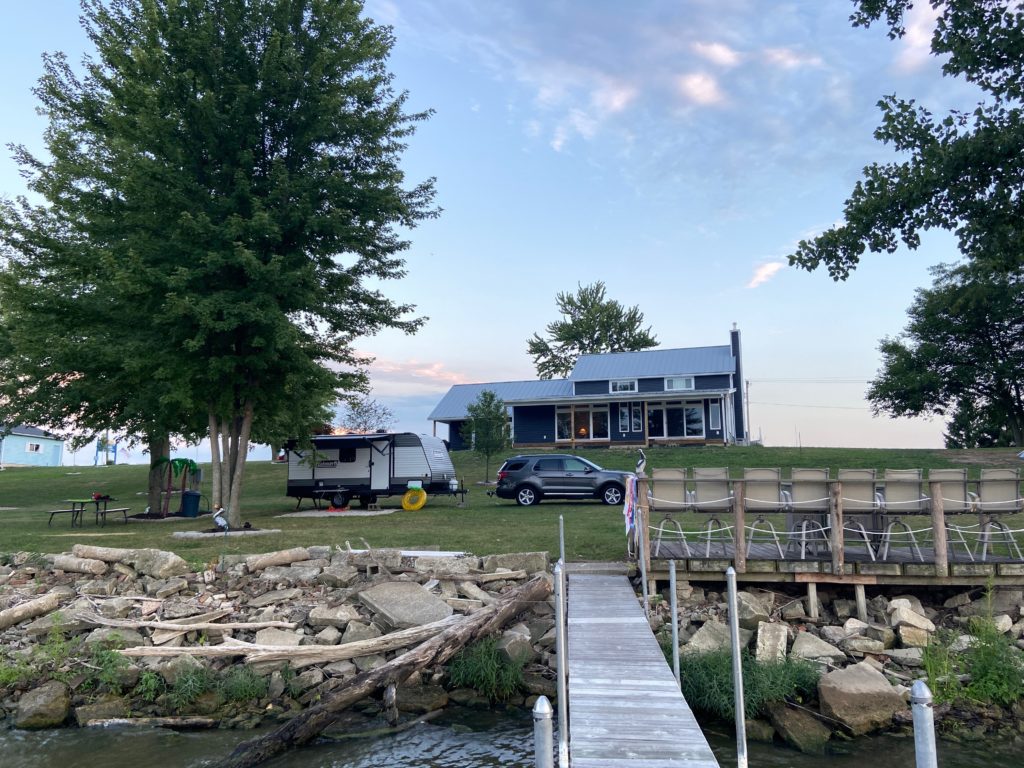 It's also worth noting while larger RVs or motorhomes will give you the space to stretch out, many campgrounds near National Parks will have a limit on how big they allow. At 21′ feet we could get in anywhere but the bigger you go, you may need to find big rig friendly campgrounds.
What are the top 5 places you most want to visit?
It may seem a little backwards thinking about your route before you even touch on budget, but at this stage, we're just getting a rough idea of what the route looks like so we can determine if it's feasible. To give you a real world example: our initial dream itinerary included departing Chicago, hitting up up Mount Rushmore, Yellowstone, Grand Teton, Crater Lake in Oregon, Redwood Forest, Lake Tahoe, Grand Canyon, Zion National Park, Arches National Park, and Rocky Mountain National Park. That's A LOT. But at the time, it seemed doable within a month until we started budgeting and planning the time we'd have at each place. It then became a back and forth exercise of reconfiguring the route.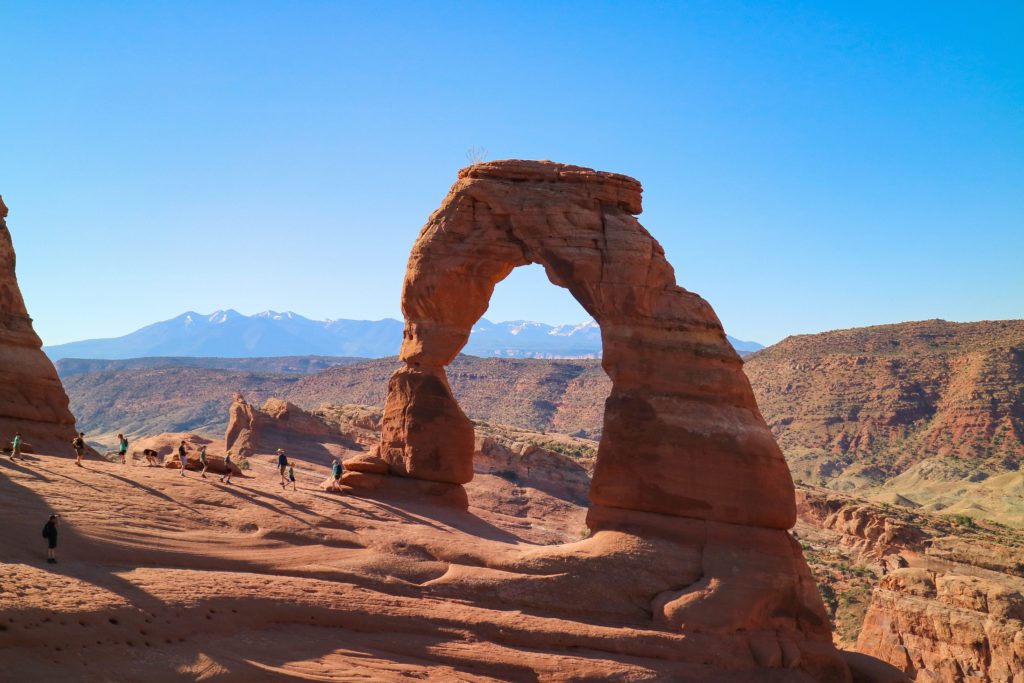 What actually made the process WAY easier was when we forced ourselves to choose our top 5 places. Because unless you want to be in a hurry from place to place, you either have to add time or pare down your list of stops. We chose to pare down our list of stops to just our top 5 (but still leaving room for other cool places along the way).
Once you know your top 5 places, map out a rough draft of your route. We created an Excel doc (surprise surprise). But if you're more of a visual person, you can use a website called RV Trip Wizard. It will make the planning process simple, but it costs money and we've never used it, so I only know that it's one of the popular websites people use. For a free route planner, I recommend Google's My Maps. At this point, don't get too detailed with how many nights at each place and where you'll stay, just get the rough draft of the route down. The main thing here is to determine how many miles the total trip will run so you can decide if it'll be too overwhelming or just right.
For fellow Excel nerds, we've uploaded the template we created in case you want to use it for you planning. Download it below. To make it even more extra, we created tabs where you can compare your light route option, your moderate, and your more aggressive.
How much does a cross country road trip cost?
I already touched on this a little bit, but cross country road trip costs can vary widely. Here's one way to approach planning your road trip on a budget:
Set a budget for yourself. We wanted to stay below $3000 for a month long cross country rv trip as a family of 4. While we built in some flexibility, this was our goal. Once you figure out your number, you can start researching costs for all the trip components.
Figure out your gas costs. This is a non-negotiable cost. By this point you should know the type of vehicle you plan on using and the amount of miles your total trip will run. We aren't looking for exact numbers here, but use a fuel cost estimator to get a rough idea. The KOA fuel cost calculator is a good one. It allows you to put in current fuel price, anticipated fuel price (both pre-filled but you can also change the values), your vehicle's mileage, and the total amount of miles for your trip. It will give you an estimated total fuel cost, but it will show you a high end and low end which is nifty.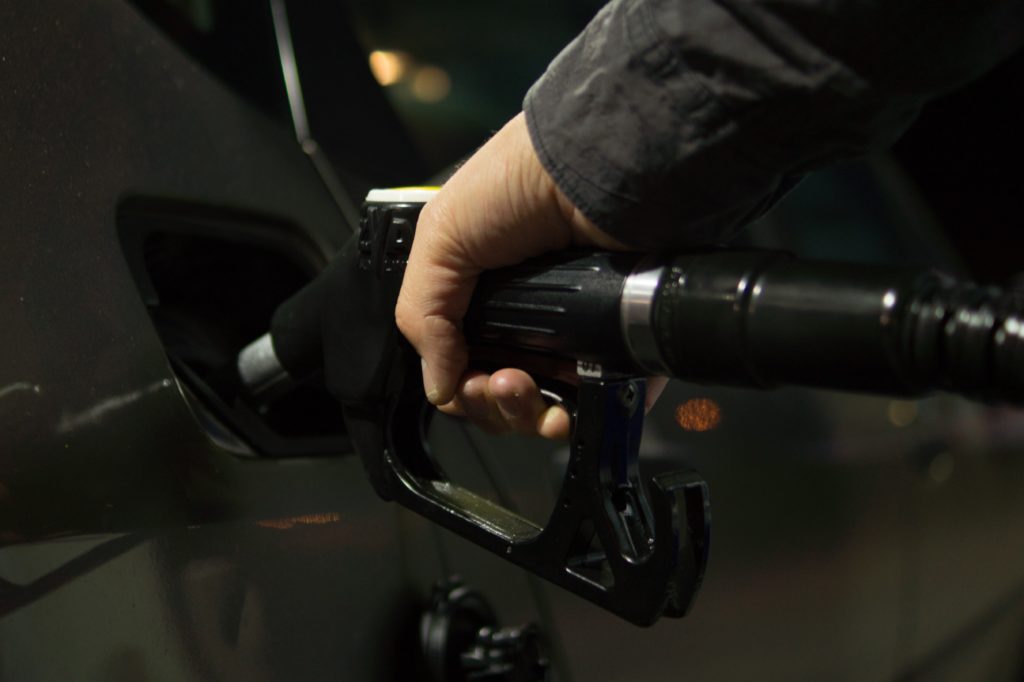 How much is leftover in your budget for places to stay, food, and things to do? After you take out fuel costs, you'll know what money you have to spend on accommodations, food, and activities. We were looking at around $900 in fuel costs, which meant we had $2100 left. You'll use this number for the next step in your planning process.
Where do you want to stay during your roadtrip?
When you're trying to figure out how to plan a cross country rv trip on a budget, this is one of the most variable costs. You could be staying in hotels, airbnbs, campgrounds, at a friend's house, or even boondocking to save some money. And all of these have very different costs associated. First figure out what type of places you'd be most game for. If you are planning a month long trip, hotels and Airbnbs likely won't make the cut (if it's a week long trip, that's probably more doable). If you're renting an RV, factor in that cost, too. Here's where you can do a super quick, high level search to see what some of the accommodation rates run in the places on your route. Look up a few campgrounds, hotels, airbnbs, in the areas you want to stay so you have an idea.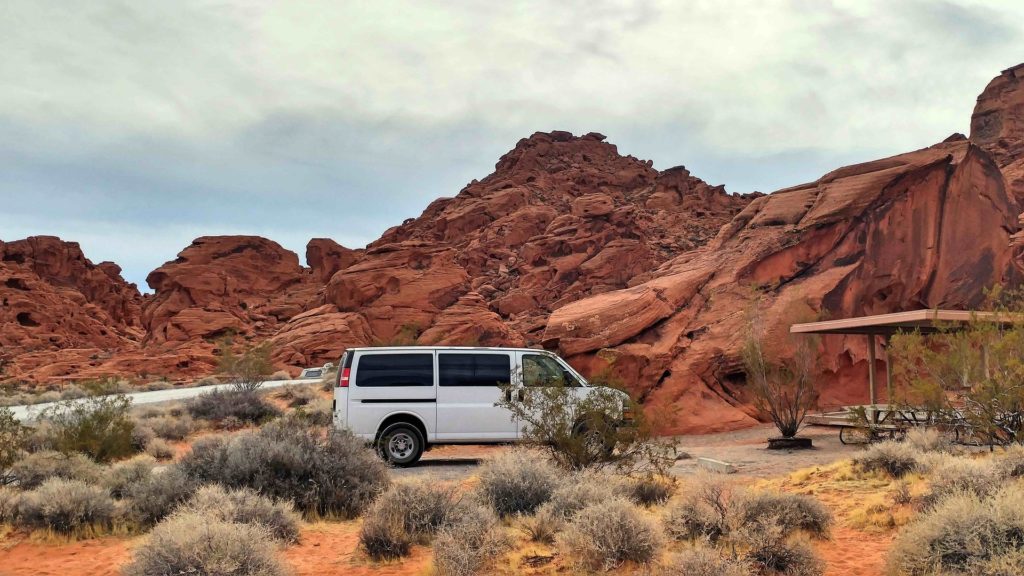 This step was a big wakeup call for us. We'd done mostly state park camping up until this point, so when we saw campground fees sometimes ran upwards of $70/night near national parks, we knew we'd have to make cuts in some places. By the way, this is probably a good point to mention we have a small travel trailer so we were planning to stay at campgrounds during our trip. And we wanted campgrounds that had both play areas for the kids and wifi/good cell reception because we'd be working during our trip. These ended up being KOAs, Sun RV Resorts, etc. You certainly can save by staying at state parks or campgrounds with less amenities.
What do you do when places to stay are over budget?
Remember way back at the beginning when I said you can make almost any length trip work within any budget, but it will require you to be a little flexible? Here's where that comes in to play when planning a cross country rv trip on a budget. And I'll use ourselves as another example.
When we started planning this trip, we wanted to do a month long trek and stay at campgrounds all along the way. But as you can imagine, 30 nights at campgrounds that run $60 or so per night adds up in a hurry. So we knew we had to be flexible. And that's where boondocking came in to the picture, which is essentially camping off grid.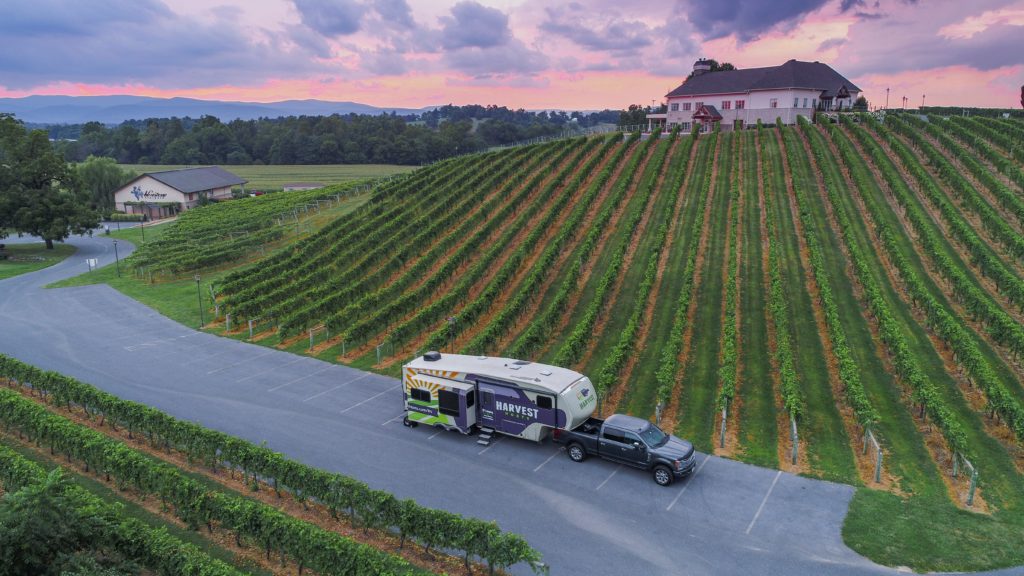 There are many ways you can save money boondocking if you don't have it in your budget to spend money every night (or if you just want to try something a little different). We chose to boondock using Harvest Hosts. Basically you buy a membership, which runs about $79/year (but they often have 15% off sales running). And then you get access to wineries, breweries, museums, farms, etc. to stay at. The only conditions are that you have a self-contained RV and you make a small $20 purchase to support the local business you're staying at. But honestly, buying cheese from a local farm or a bottle of wine are costs we'd probably spend either way, so to us, it's money saving while getting to stay at some unique places. The only catch is that many of the places apart from some exceptions don't have electric and water hookups, so it's true boondocking. But a good way to save some cash!
Another way to save some cash is the always popular Walmart parking lot. Or most rest stops and visitors centers allow overnight RVers. Here's an article with different ideas on where you can boondock. One thing we haven't tried yet – but would like to – is BLM Camping. BLM stands for Bureau of Land Management. Most BLM land is owned by the government but for public use. And if you don't mind the lack of amenities, a lot of these areas offer free camping.
The nitty gritty of planning your cross country route
Alright, now it's time to roll up your sleeves and get to work. You have a lot of the hard questions answered so it's time to actually map out your full route and start making reservations. A couple of tips we learned here:
Finalize your route. If you've gone through all these steps, and you've decided you want to add or remove locations, now is that time to do it. If you are traveling with others, share your route with them and make sure everyone is on board.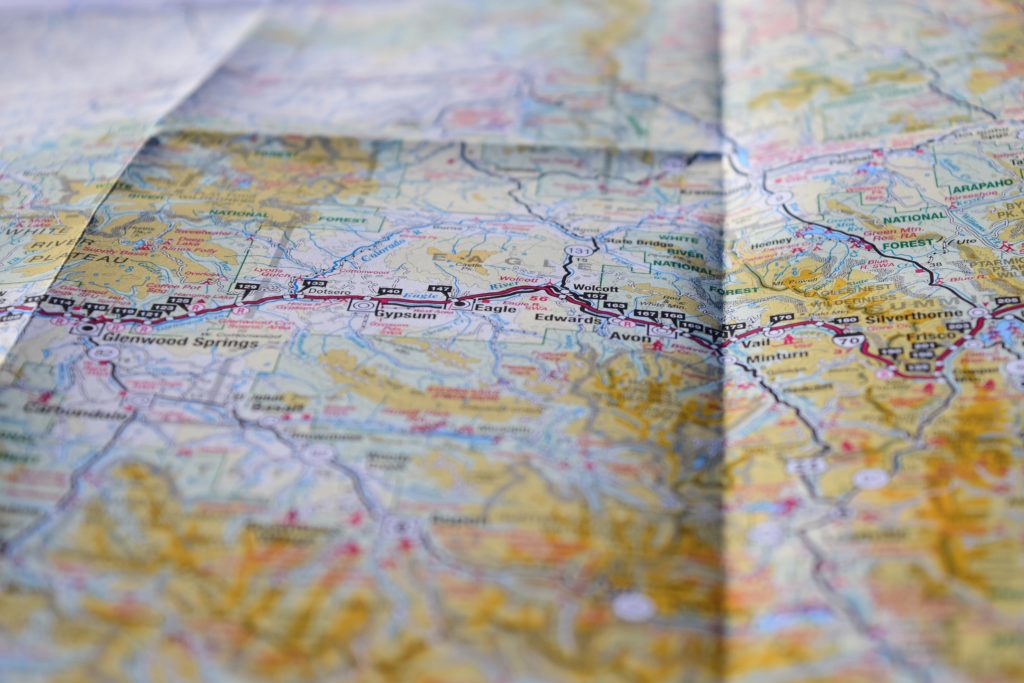 Map out how many days (and which dates) you plan to stay in each place so you can make reservations. I know the idea of just winging it may sound fun, but in reality, that's really hard to do especially if you are traveling as a family. The key is to map out a rough itinerary, but leave room for flexibility. We knew we wanted to be in Rocky Mountain National Park for 4 specific dates. But we left 3 days to get there flexible and we decided we'd just camp out at Harvest Hosts along the way.
Campgrounds fill up quick so don't wait until the last minute to make reservations. Once you know your dates, start researching and booking campgrounds. A lot of campgrounds have policies that you can cancel within 48 hours of your arrival for free (or minus a small cancel fee). We actually did make some changes to our route after booking campgrounds, but were able to cancel for a small $10 fee.
Begin at your starting point and work your way forward making reservations. That way if you get to a point where you can't find a campground for your dates, you can adjust as you go. I can't tell you how many times I was booking a campground somewhere and couldn't find a place available that met our needs. When we found a campground in Yellowstone, it was only available 4 nights instead of 5, so it was easy to just tack on an extra night at the next location without impacting too much.
Download our route calculator! You can enter your vehicle's gas mileage, travel speed (because you normally go far slower in a camper), stop preferences, and nightly costs! It'll give you a realistic look at how much your trip will cost, how long it'll actually take, and is even an organized list to keep notes like confirmation numbers and more!
Give yourself enough time at each place. If you plan only two nights somewhere, your first night will be mostly setting up your campsite. And your checkout day, you'll likely have to leave by around noon. We gave ourselves at least 4 nights in the places we most wanted to explore.
Consider signing up for Good Sam or KOA value card. If you're going on a short road trip and not camping much the rest of the year, it may not be worth it. But if you plan on doing a lot of camping, they can save some serious $$. We saved over $100 by having these.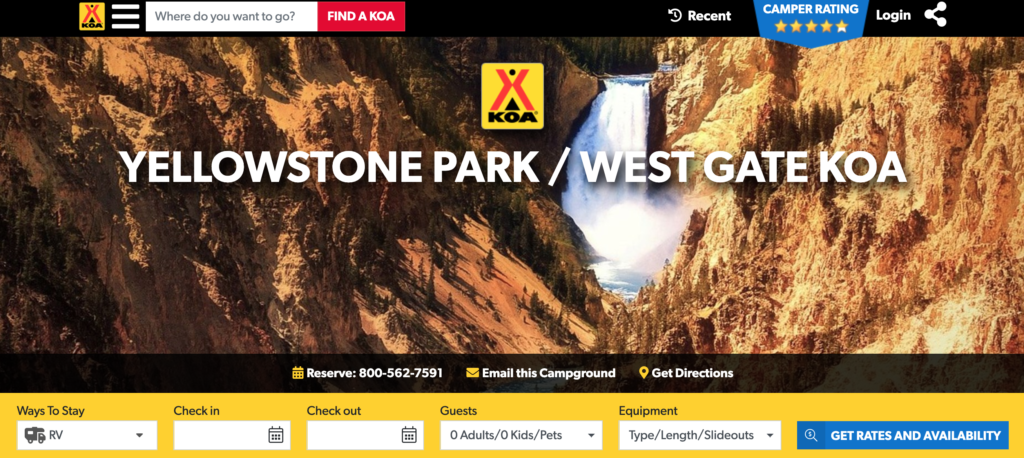 Use the remainder of your budget to plan food and activities
Our next (and last) stop on the "how to plan a cross country road trip on a budget" tour is arguably the most fun. You get to plan out some activities. When it comes to food, you can use this amount to decide if you'll be mostly cooking over a campfire or if you have some room in your budget to sample the local cuisine. Eating local is one of our favorite activities, especially on a road trip, so we did some research on a few popular establishments before setting off. We also consider the Harvest Hosts as an activity since many of them are wineries, breweries, and farms. So we checked out the ones we most wanted to visit in advance.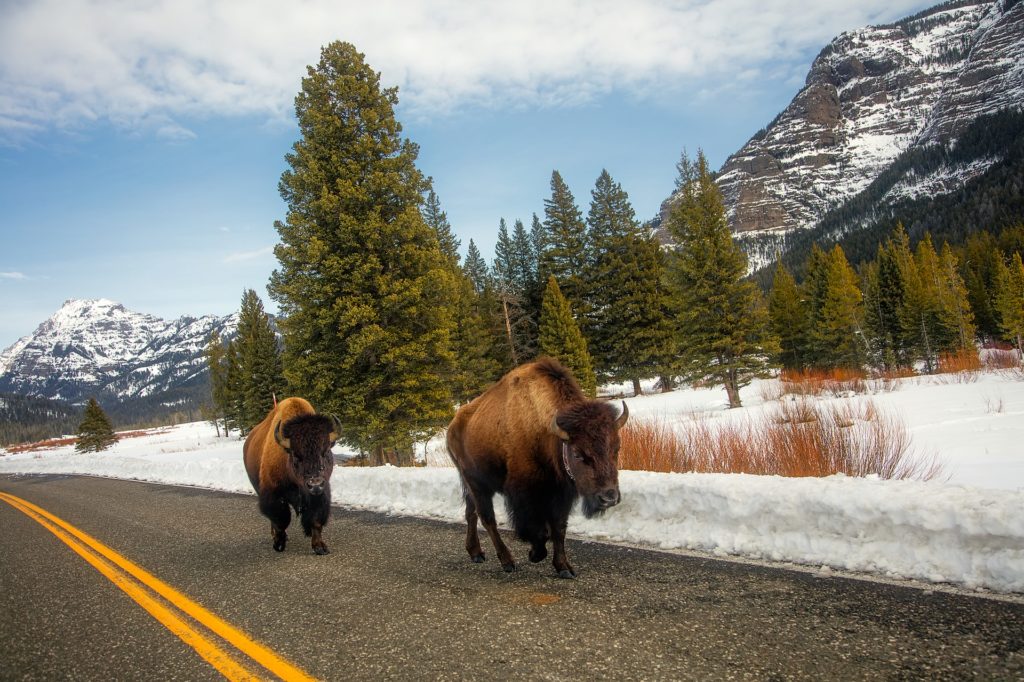 If you plan on hitting some National Parks, the America the Beautiful pass is a game changer. Most national parks will cost around $25-35 per day per car (or $15-20 per person). That adds up real fast especially if you are going multiple days. The America the Beautiful cost is $80 for unlimited visits for a whole year. And that admits everyone in the car or the pass holder +3 adults (kids under 16 are free). It's a steal.
Other tips that can help to plan a cross country road trip on a budget
Ok so that was a lot. And we hope that helps because once we got into our groove, it sped up the planning process considerably. Learn from some of our mistakes and also take some time to have fun with the planning. It's not everyday you get to plan a cross country rv trip, so experiment with different routes.
For more tips and to follow along with our cross country road trip, subscribe to our Family on Standby Youtube channel.
And for more RV Trip (and road trip on a budget) planning:
9 Questions to Ask Before Buying an RV for the First Time
9 Best Family RV Trips for Kids Who Love Being Outdoors
15 Fast & Easy Camping Meals for Kids (That the Entire Family Will Love)
14 Tips: What We Learned from Tent Camping with Toddlers for the First Time