Unless you're buying for a toddler, coming up with gift ideas is not always easy. You want something meaningful, but also useful. And something they don't already have. So for the RVer in your life, we've put together our 20 favorite gifts for RV owners (2020 edition) that are so useful they'll get used over and over again. These are the gifts for campers who have everything else. And no sewer hoses or leveling blocks on this list. These are the things you'll enjoy giving.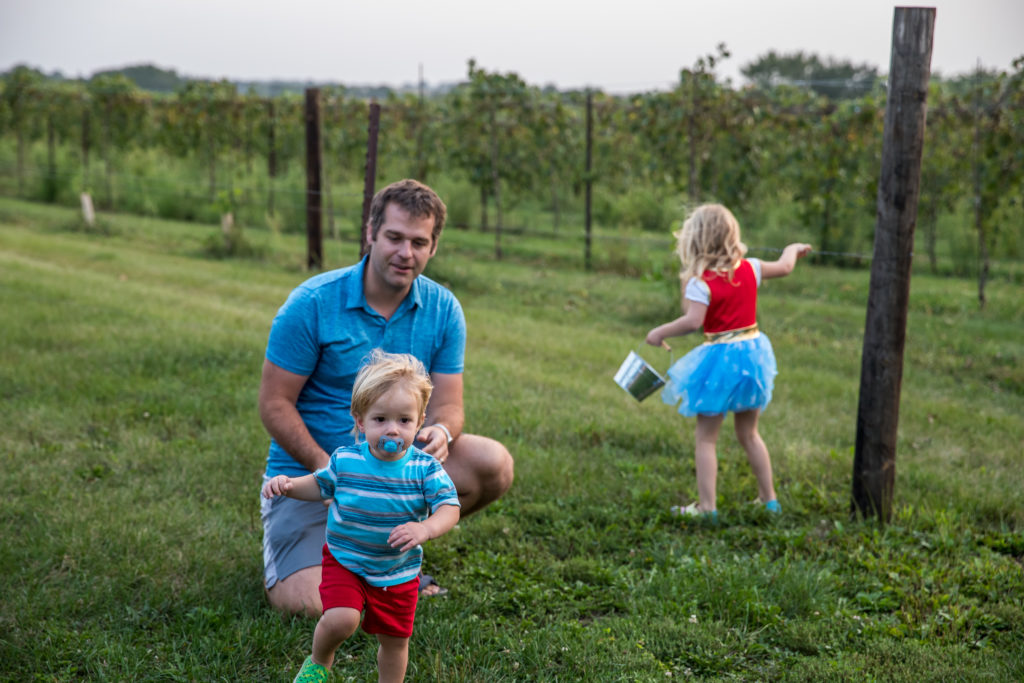 The gift of camping at wineries, breweries, and farms. This is a gift that WILL get used. If you're curious what Harvest Hosts is before you gift it, we wrote all about our experience. We've stayed at 7 different Harvest Hosts and loved every one of them. This will lead to some memorable experiences for the recipient and we rave about it to every RVer we know.
Save even more with our referral code: the cost of a one year membership is $79, but you can save 15% by using our Family on Standby code. As an FYI, we get a cut at the same time you get your discount. So if you go with Harvest Hosts, we appreciate you ordering from our link. It'll get us a beer after a long travel day.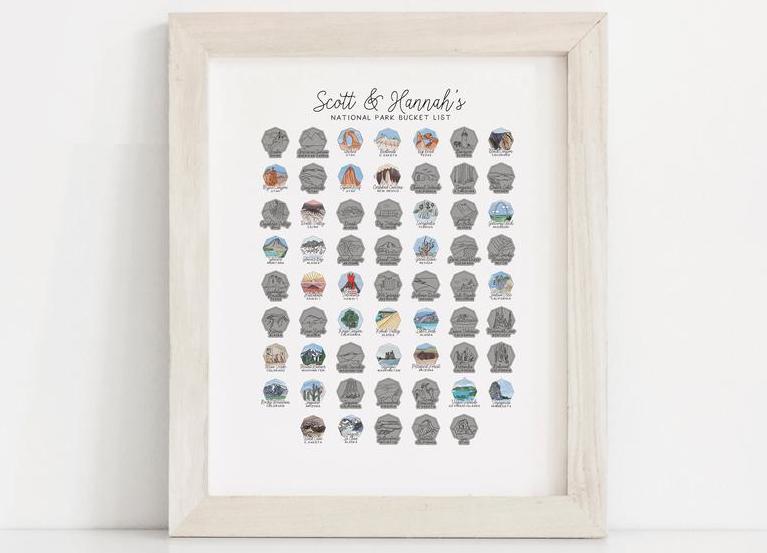 Personalized gifts for RVers are some of our favorites for their originality. If you have a national park fan on your list, this scratch off bucket list is the perfect gift. You can personalize it with their family name. Plus there are some other customization options like adding a leather hanging screen and wood frame. It's a fun way for your RVer friend to keep track of all the national parks they've visited.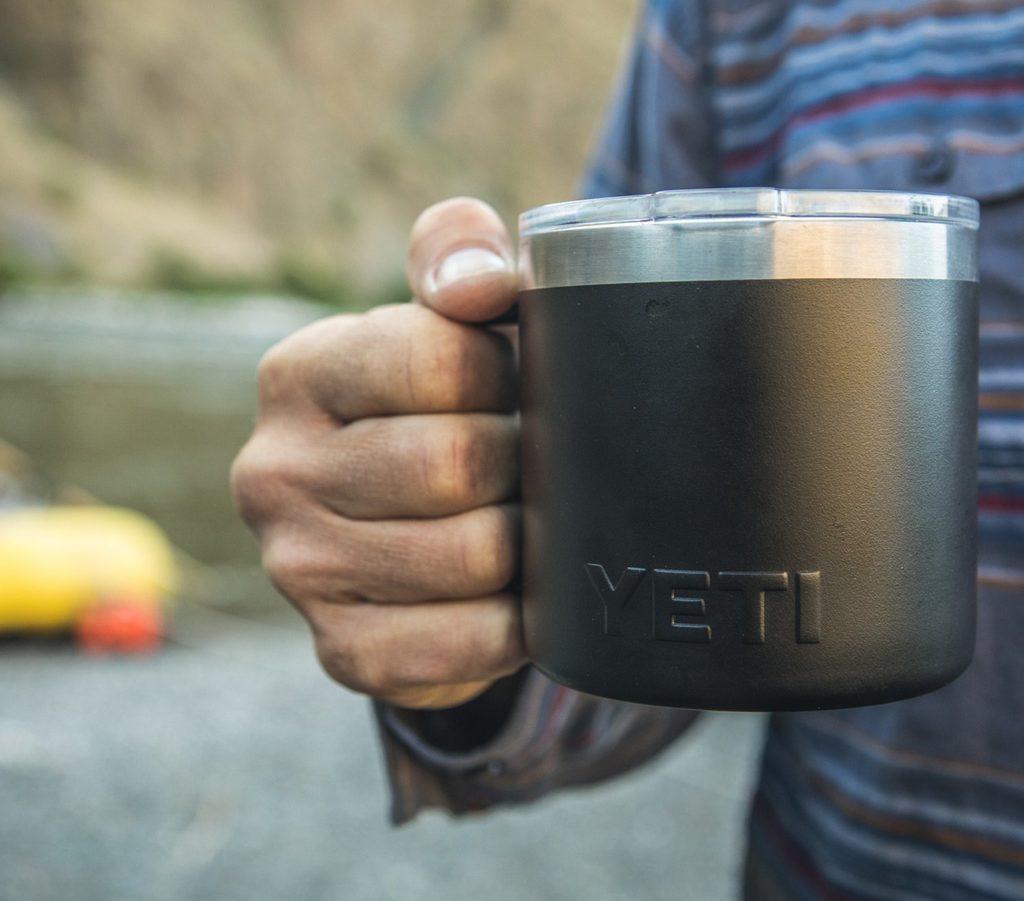 If you've ever experienced the magic of Yeti, you know how life changing these mugs are. I'm still amazed by it everyday. They come in mugs, tumblers, wine glasses. But really you can put your drink of choice in. We use ours for water, coffee, wine, whatever we're feeling at the time. It will keep the cold beverages ICE cold. And if you pour a cup of coffee in the morning, it will stay warm until nighttime. It's mind blowing. We've gifted them several times and they will absolutely get used.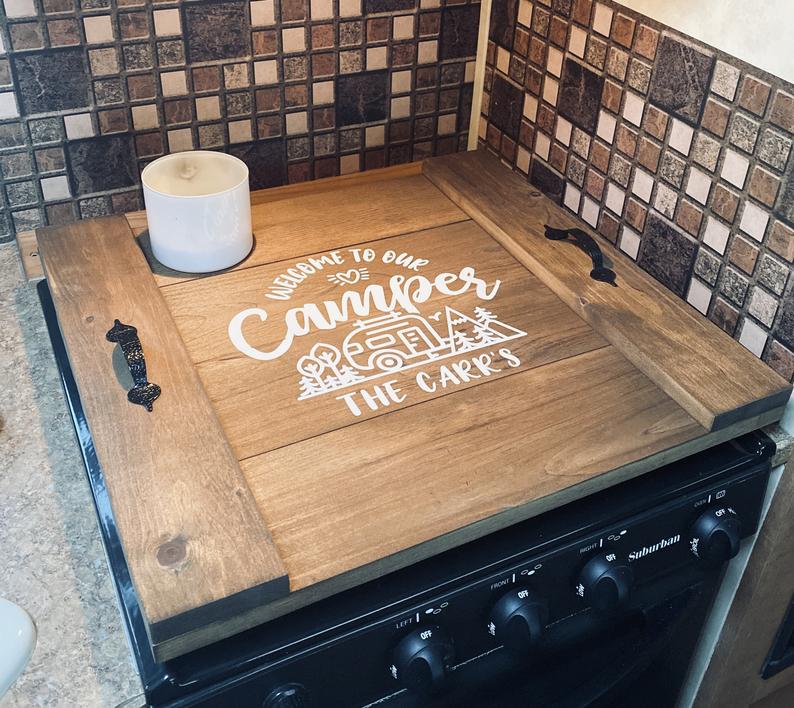 We DIYed our own stove cover, but later discovered a cool Etsy shop makes these! Stove covers are great for tiny spaces because they not only cover the stove, but they work as extra counter space. A major benefit when you want to use every inch of space possible. You can also use them as a cutting board. And these can be personalized.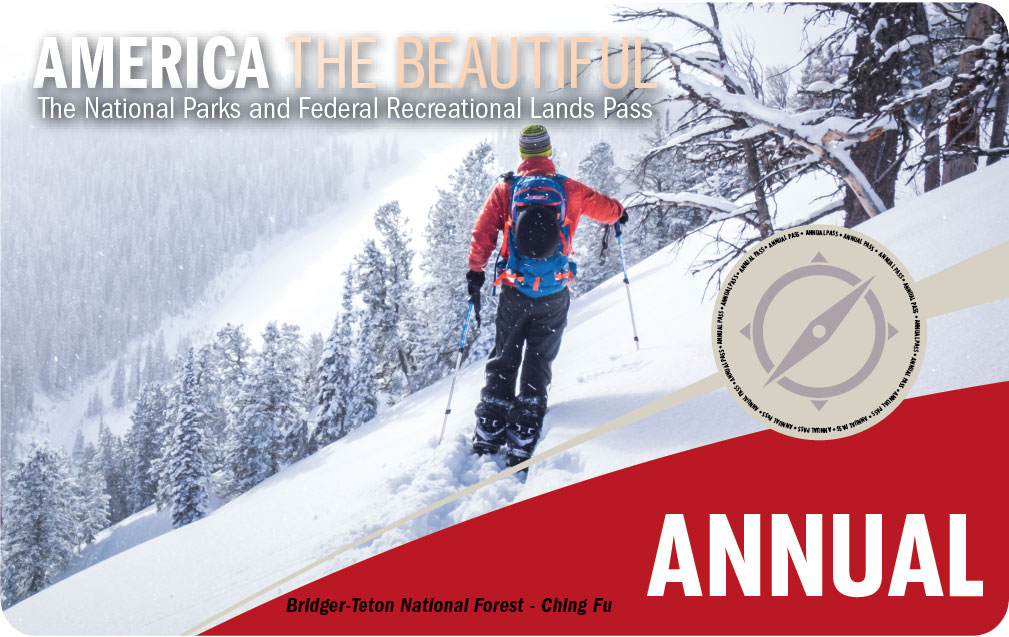 Another of our favorite gifts for RV owners who also happen to love national parks. These can save some serious coin on entrance fees. They cost $80, cover entrance fees at national parks and national wildlife refuges, and are well worth the investment. By visiting a national park 2-3 times over the course of the year, its already covered the entrance fees. Plus, the National Park Service is not a bad place to spend your money.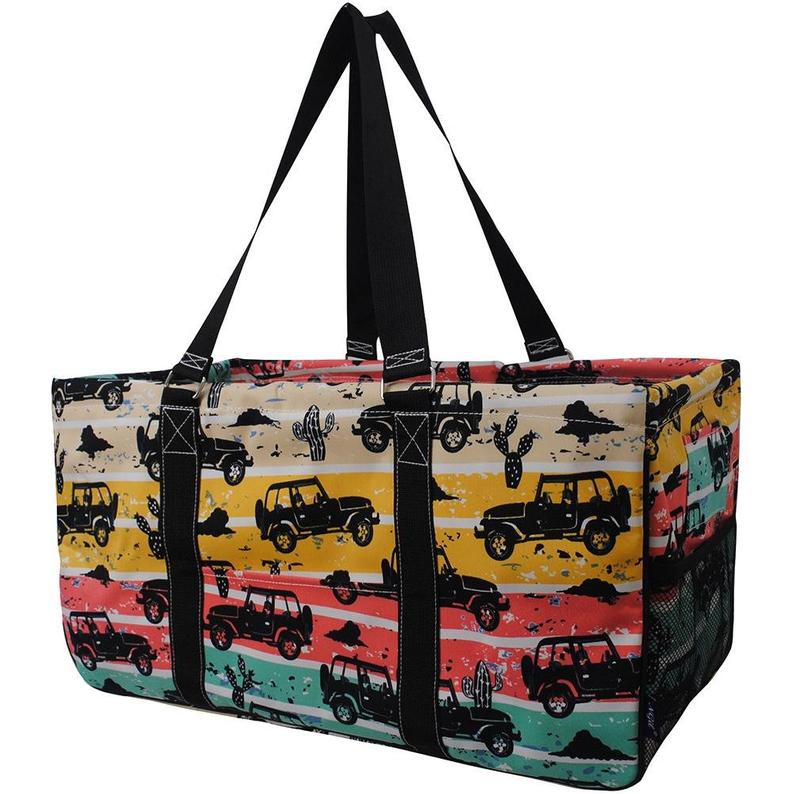 Utility totes can be used to store and carry all kinds of camping gear. We use ours for everything and its become our "catch all" bag when we don't know where to store something. Chargers, snacks, flashlights, toiletries, pet food. It works for everything. And this one comes with a cute adventure pattern (which you can also personalize). Perfect for any camper!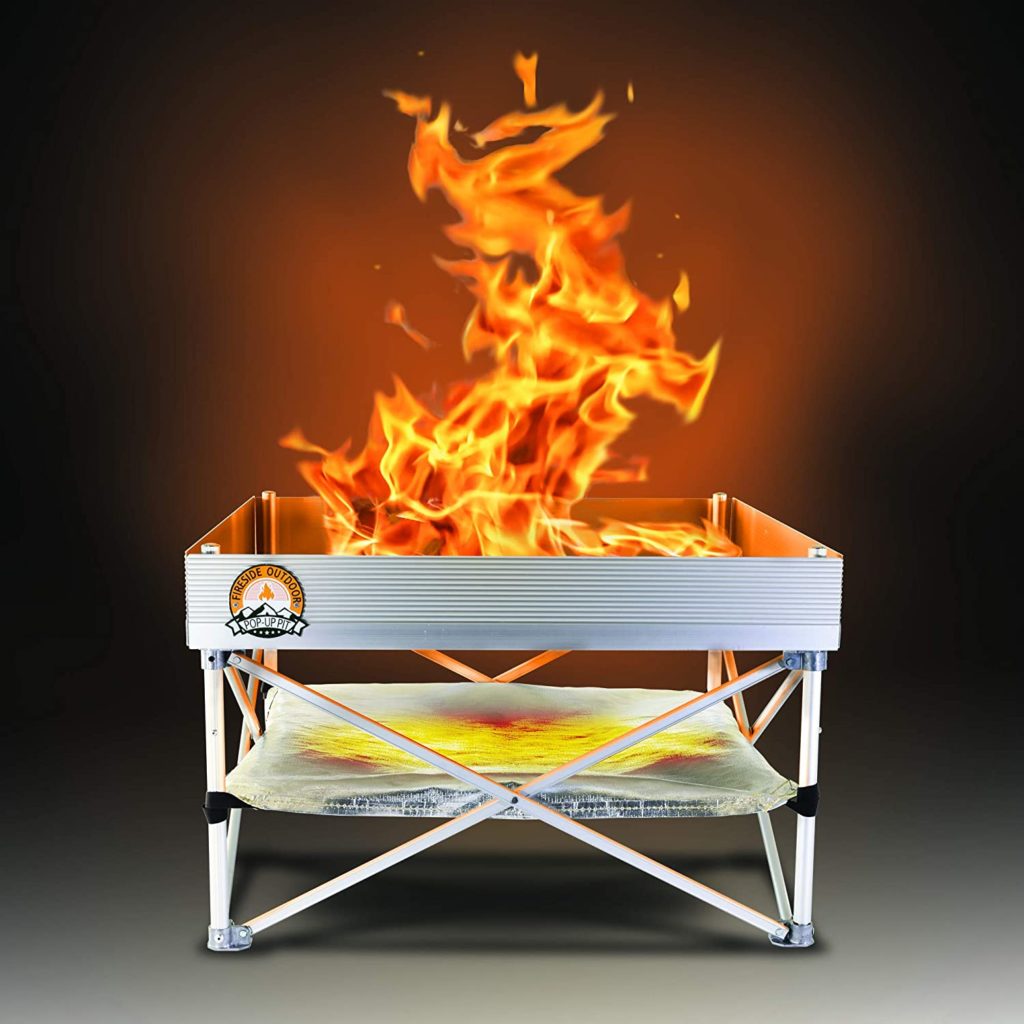 A bit of a splurge, but a great gift for any RVer. Propane fire pits are useful given some campgrounds don't allow wood burning fire due to local fire bans. In that case, all you need to do is hook this bad boy up and voila – fire! And if your camper friend also does any tailgating or hanging out in the backyard, this fire pit can be used for more than just RV trips.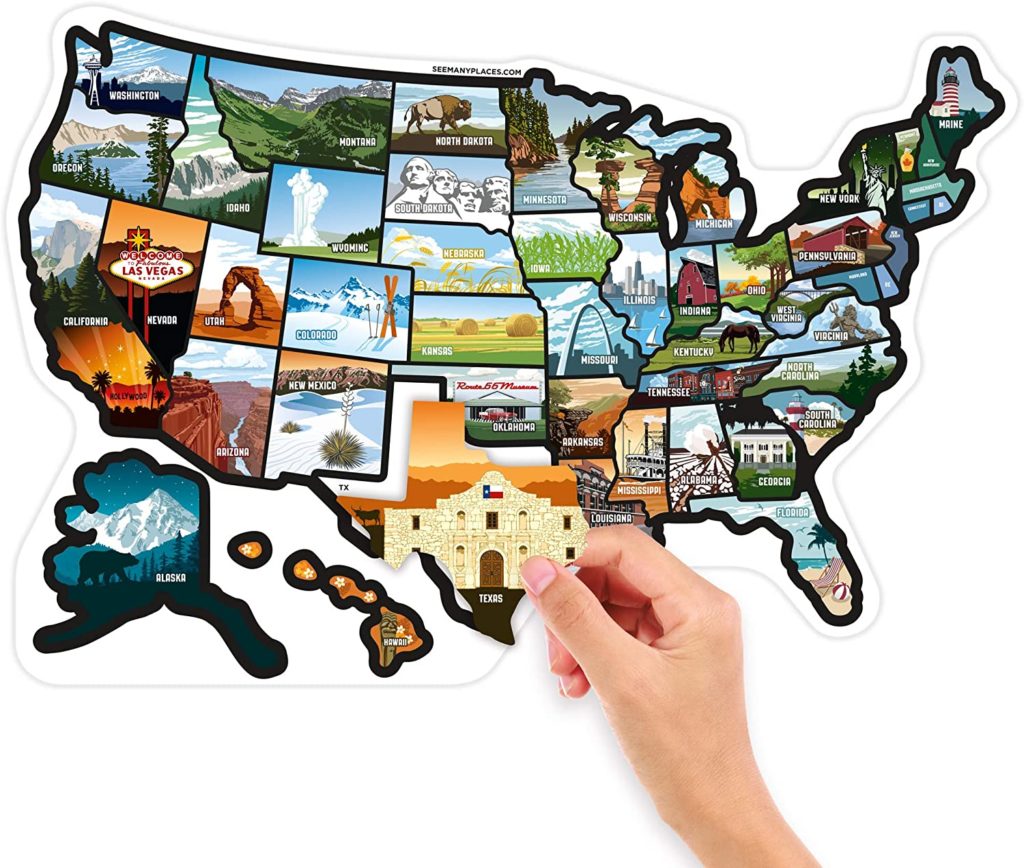 Another fun gift not just for RV owners, but kids too! The entire thing is a magnet, which we love because it can be moved around. All the states are separate magnets and can be added to the main map to display once a state has been visited. Our little ones love it so it comes kid approved! But fun for adults too.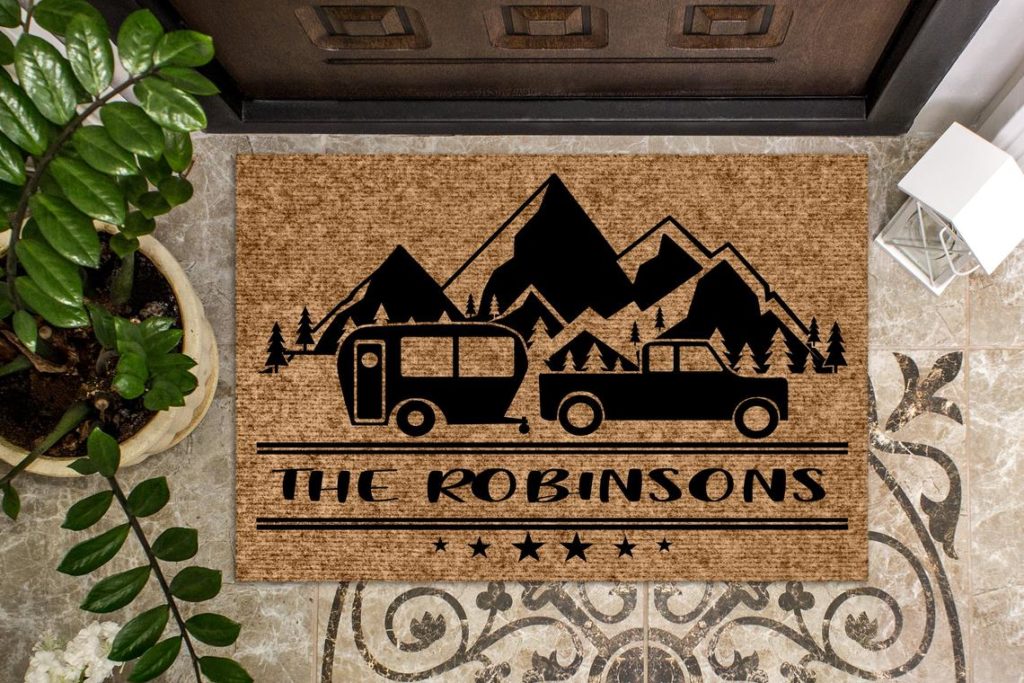 As any RVer can attest, dirt gets EVERYWHERE. That's why this RV door mat will most definitely get used. Bonus points because it's customized, making it one of the perfect gifts for RV owners. The store also sells tons of other mats with funny sayings, so you can pick one up for yourself while you're at it.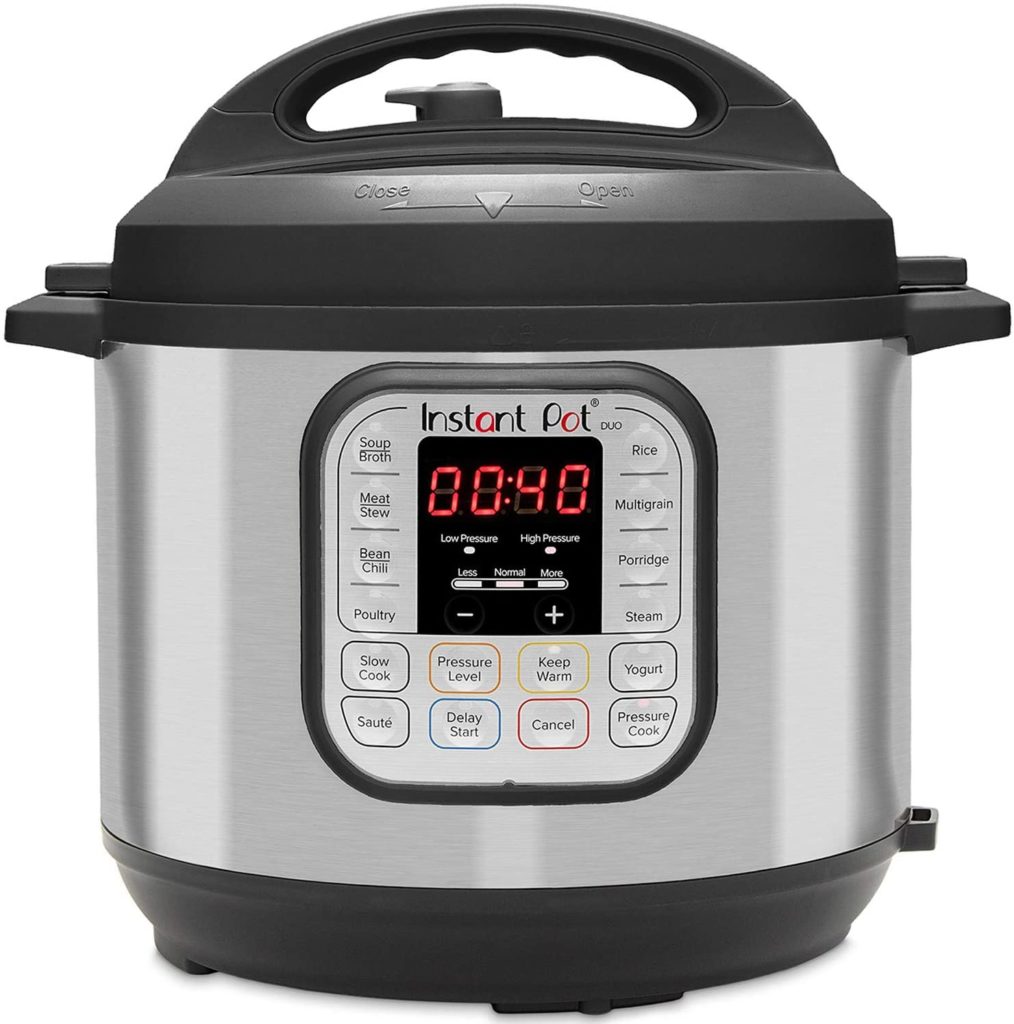 We're a little bit late to the game, I'll admit. We just bought our first instant pot a few months ago. But the reason we bought it? For our RV. It's perfect for RV life because it can everything. Even cakes. And Yogurt. And when you're living out of an RV with a tiny kitchen (especially without a stove) it's so great to be able to do all your cooking in one little device. If you have an RVer on your list that doesn't own an instant pot, this will become their new favorite gift. I can't believe we went so long without one. Plus, you can use it in your home kitchen when not RVing.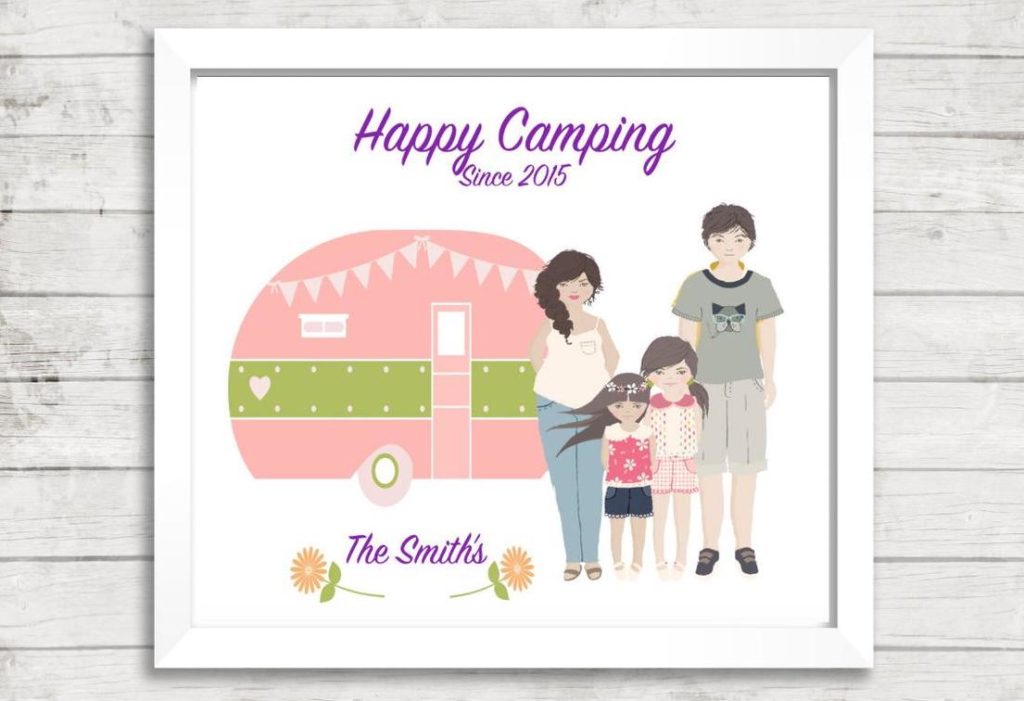 One of the most unique gifts for the RV owner on your list, a custom family portrait. These are adorable to begin with, but add in the camping theme and you have the perfect RV decor. When you want something a little bit different, this is for you.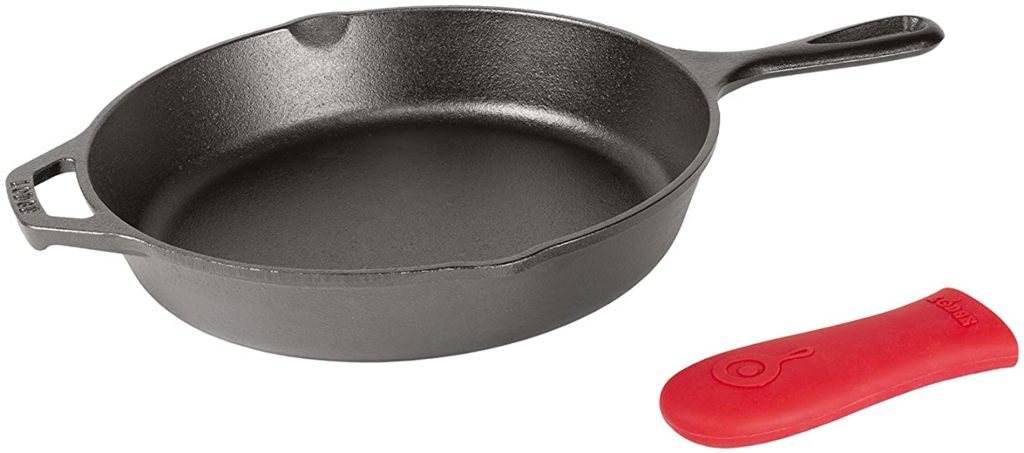 You can never go wrong with cast iron. And Lodge pans are synonymous with camping. It's our go to while camping because it can be used over a fire and on the RV stove. And these pans are so durable, it'll last for year. Sidenote: the silicone handle that comes with it is a lifesaver.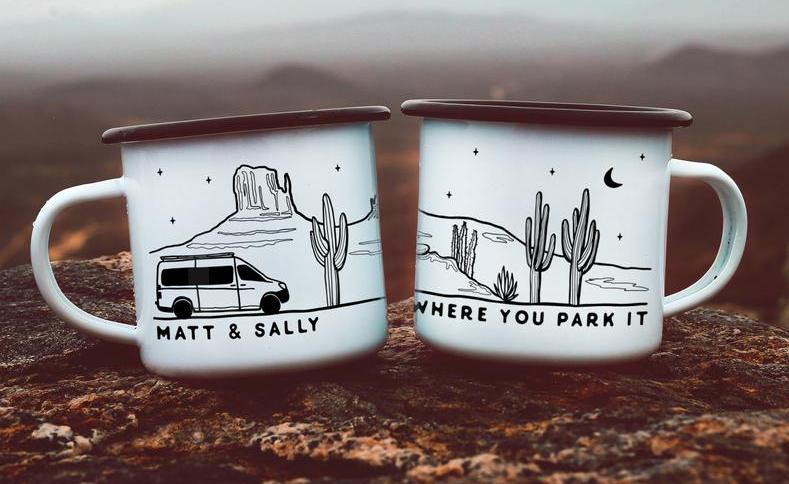 These rustic mugs are so trendy right now. They are perfect for camping because they aren't the usual delicate ceramic. They won't shatter when dropped, which is a plus when you're RVing. You can customize the text. And there are a variety of designs to choose from – tents, camper vans, RVs, vintage campers, mountains, and a bunch of other designs that aren't RV related but are very cute.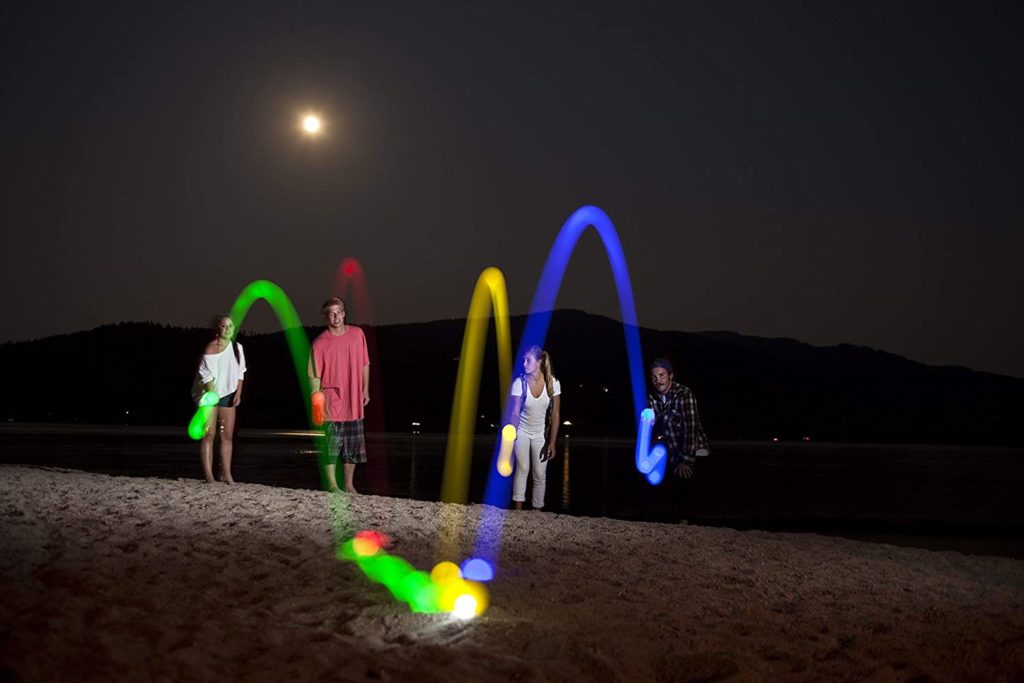 What's better than a friendly round of bocce ball during a camping trip? A friendly round of glow-in-the-dark bocce ball. These can be used in water, sand, and dirt. And of course at night. Because the fun doesn't end when the sun sets.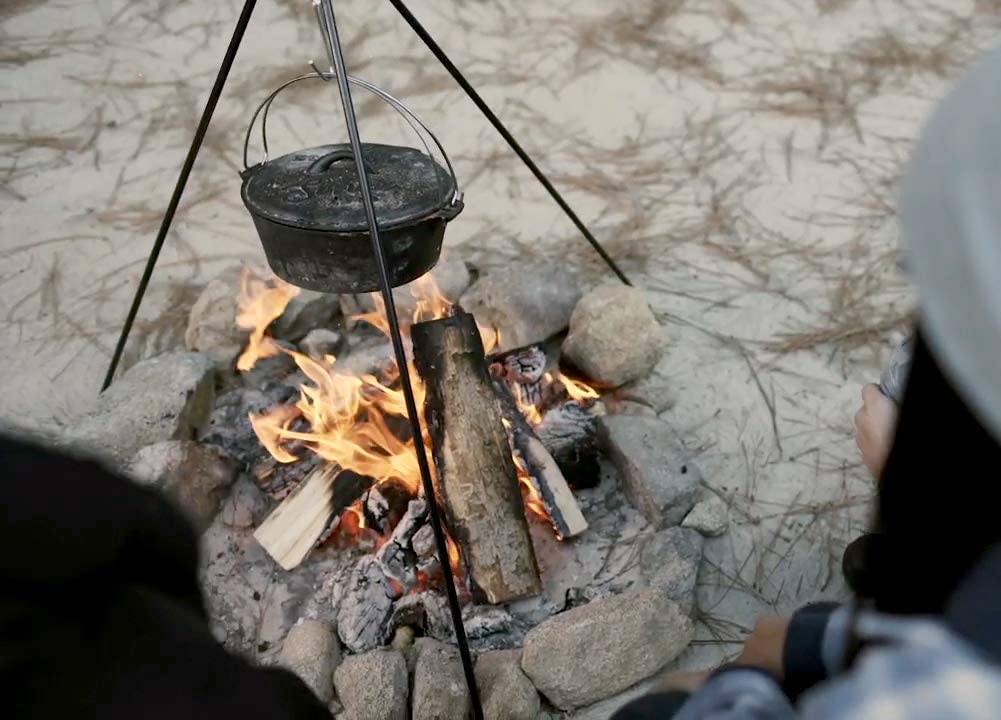 Even if your RV comes fully equipped with all the necessary cooking appliances, there's just something about cooking over a campfire. Some campground fire pits will come equipped with a grate, but others won't. And that's where the tripod comes into play. It makes cooking a breeze.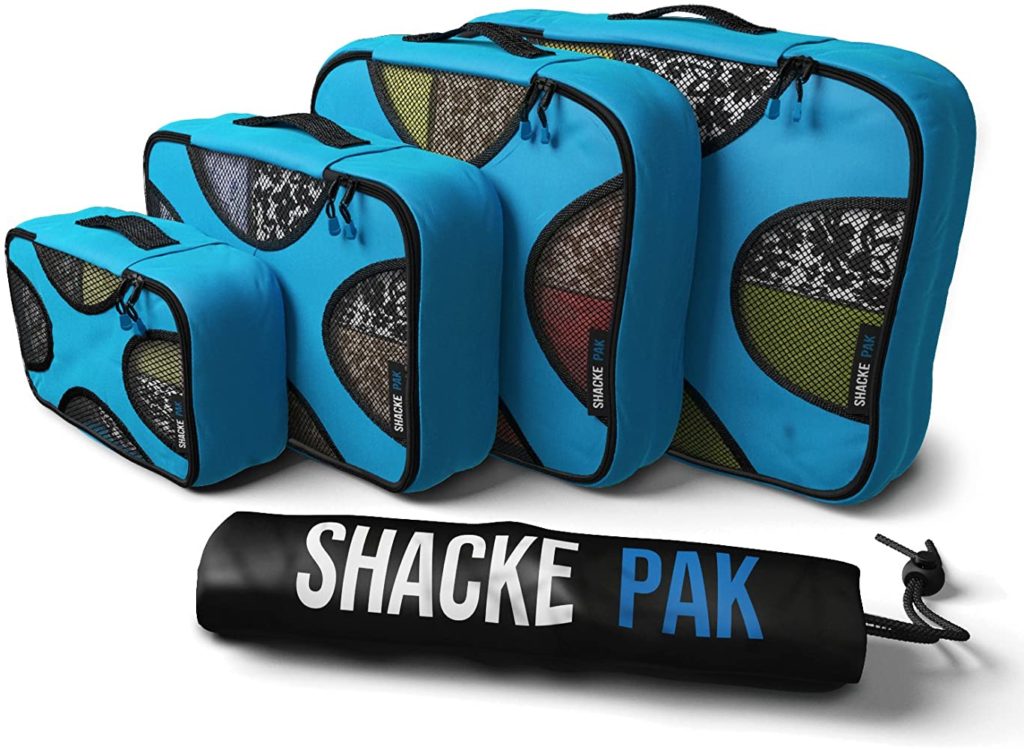 Space comes at a premium in a home on wheels and most RVs dont have full closets (if any closet space). We use packing cubes for all of our clothes storage. They make organization easier and they prevent clothes from being flung all over the camper. Plus, when not RVing, they fit perfectly in suitcases.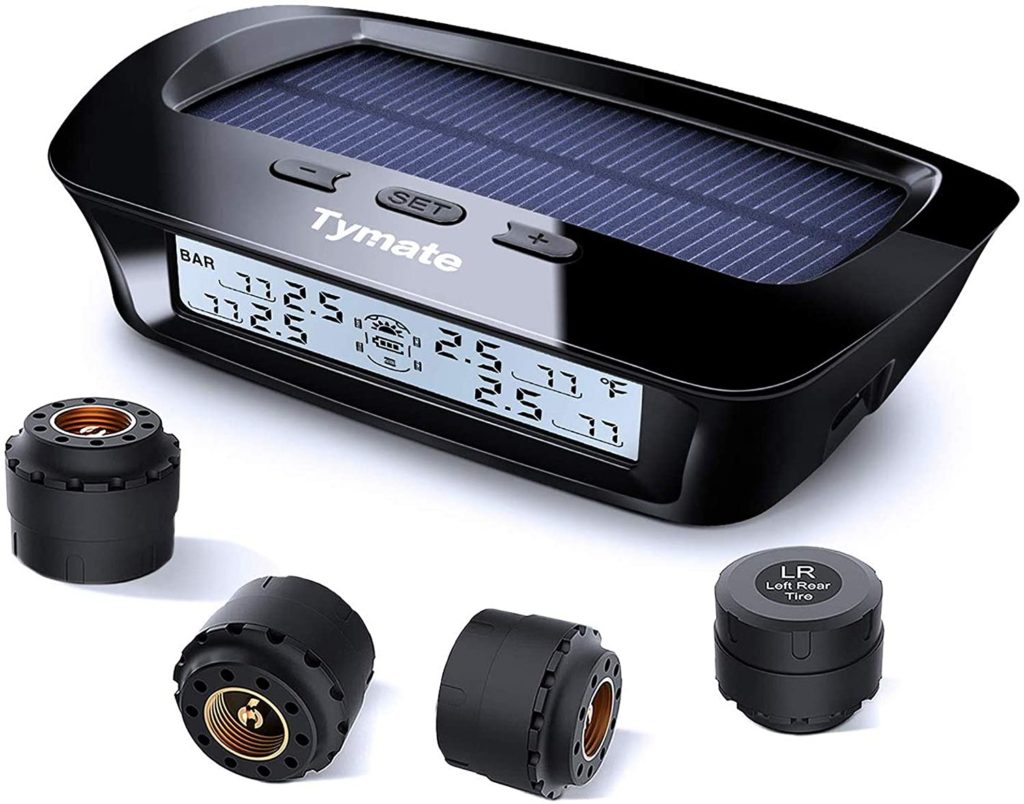 We asked some of our closest RV friends what gift they would love to receive and this was a common response. It may not be glamorous, but it's super useful to RVers and something most wouldn't buy for themselves. And this one can be charged through solar power! Of course, the old standby USB works for charging in cases where sunlight is not available.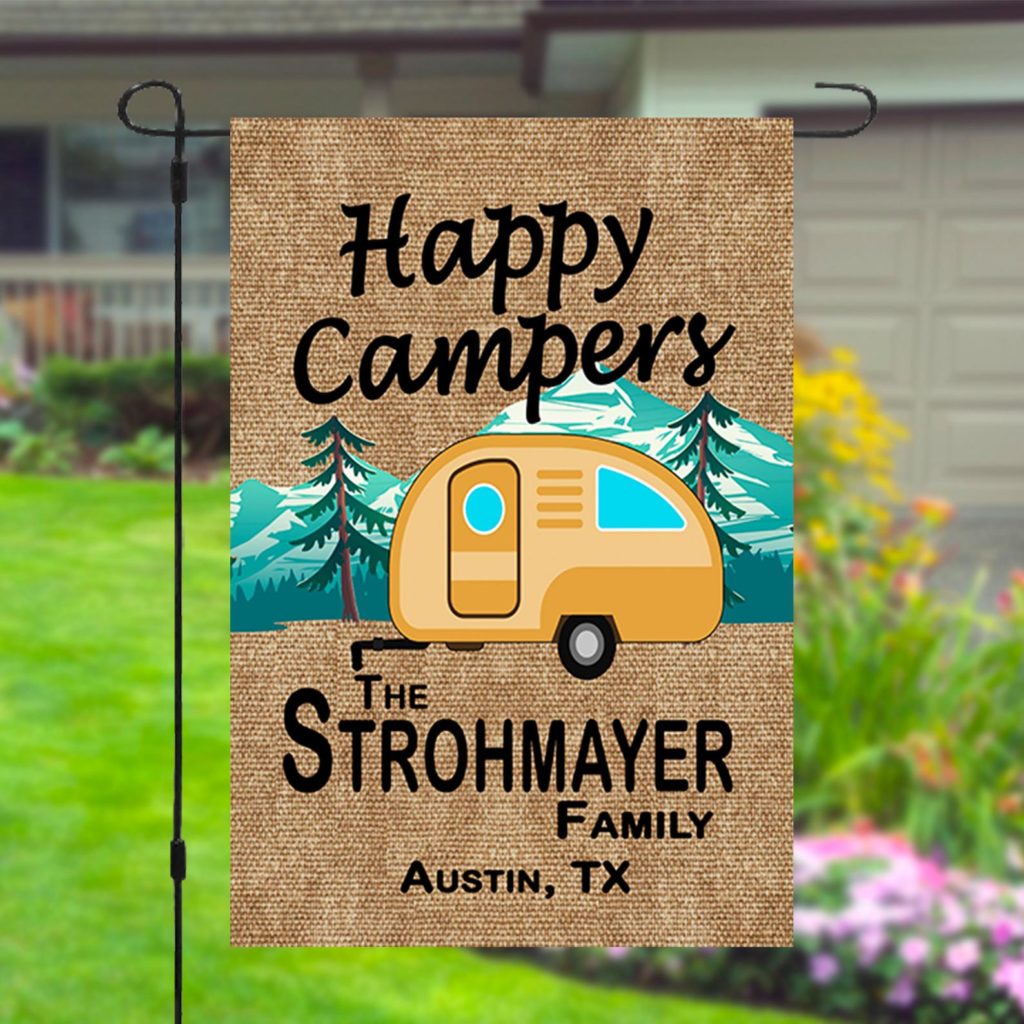 A common trend on our list of gifts for RV owners: personalization. It always adds a little something when you're giving a gift. And this is a thoughtful gift that can be proudly displayed for years. We especially love that you can customize it with your hometown for an added special touch. And this material is fade and weather resistant, which is a major plus for taking this camping.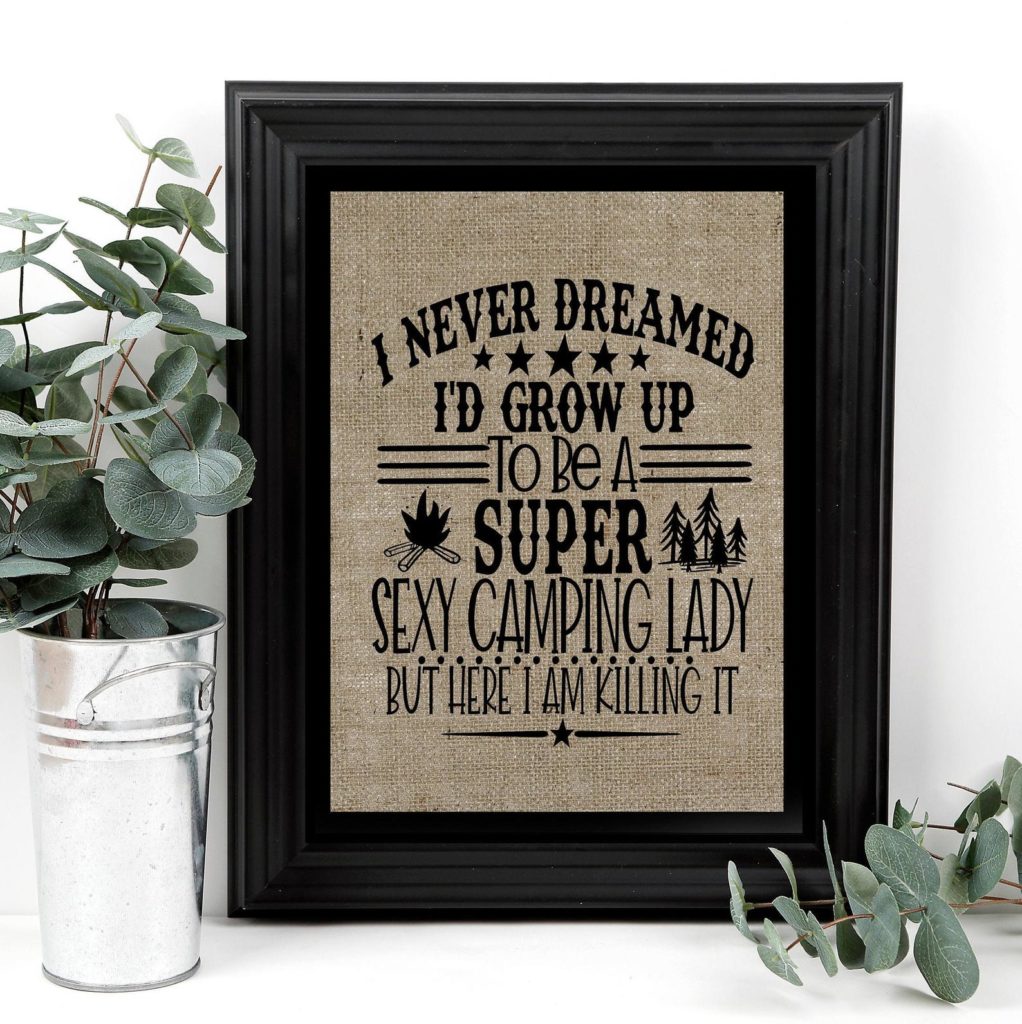 For the jokester on your list (who also happens to be an RVer). Just in Time Designs has a variety of funny RV themed signs. And if you have something special in mind, they also do custom orders. Signs are made on your choice of burlap or canvas. A lighthearted gift that shows some personality.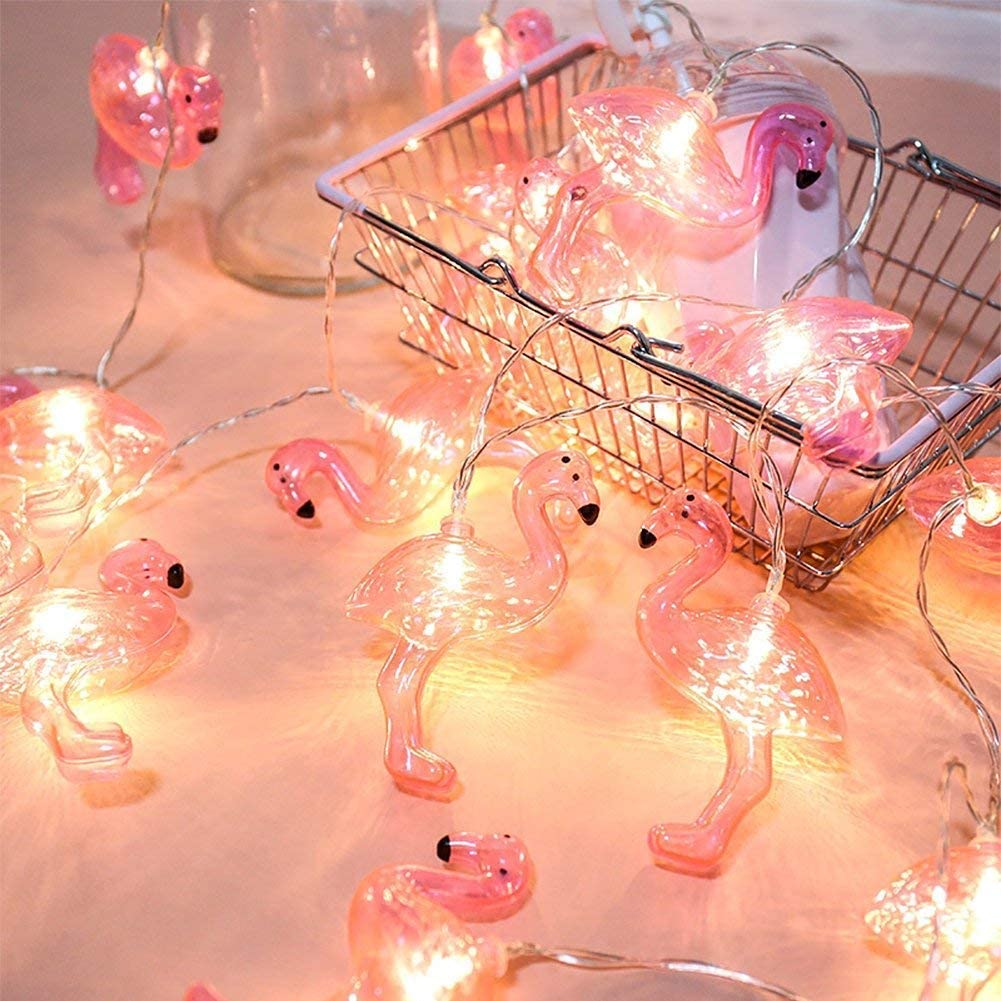 We saved the most whimsical gift for last. If you're gonna get lights to hang around the camper, they may as well be pink flamingo fairy lights. These are perfect for both indoor and outdoor use. Indoor they give a nice little glow at night without having to keep all the lights on. And they make the most perfect housewarming gift if you have a new RV owner on your list.
What are some of your favorite gifts for RV owners?
Have you ever given an RV gift that just knocked their socks off? Tell us about it!
More on Family RVing
[grid_plus name="RV Grid"]
Follow my blog with Bloglovin