Flying standby can be a great way to save money on airfare, but it can also have its stressful moments. Cue the flashbacks of spending 3 days trying to get to Japan. We've been navigating the standby life for over eight years, often with three young kids in tow. And through all the highs and lows, we keep doing it. It's a crazy world out there trying to squeeze on to a flight. But us standby-ers need to stick together. So here are some of our best flying standby tips to increase your chances of getting on that next flight.
Always have a backup. And a backup to your backup.
There is no "11AM to Cancun or bust" when it comes to flying standby. Our best advice: always have backups. And multiples of them. You may end up waiting for several flights on the same day. You may have to spend the night at an airport hotel and try again in the morning. You may need to route yourself through three different airports to get there. We've done all those things. And we've always prepared for them in advance.
Know your route options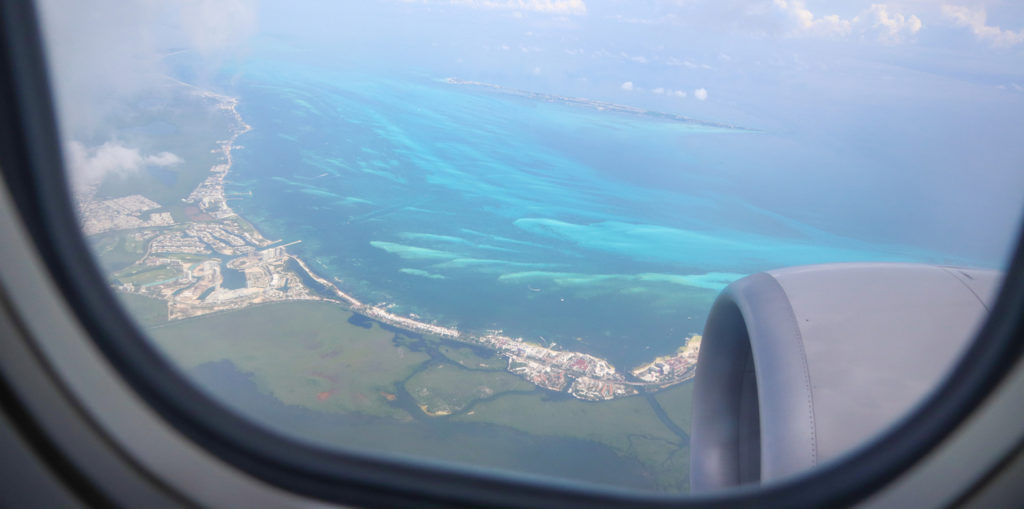 If you can't get the direct flight to your destination, what alternatives do you have? Can you fly through a hub? This is your chance to get creative. You may need to travel through some obscure airports just because the flights are open. Come up with a plan in advance:
"If we don't get the direct flight at 8 AM, we're going to try ______".
Think about nearby airports
If you can't get to Orlando, fly to Tampa and rent a car. If you can't get to Miami, Uber from Fort Lauderdale. You get the idea here. Sometimes that are other conveniently located airports you may not consider initially.
Be flexible with destination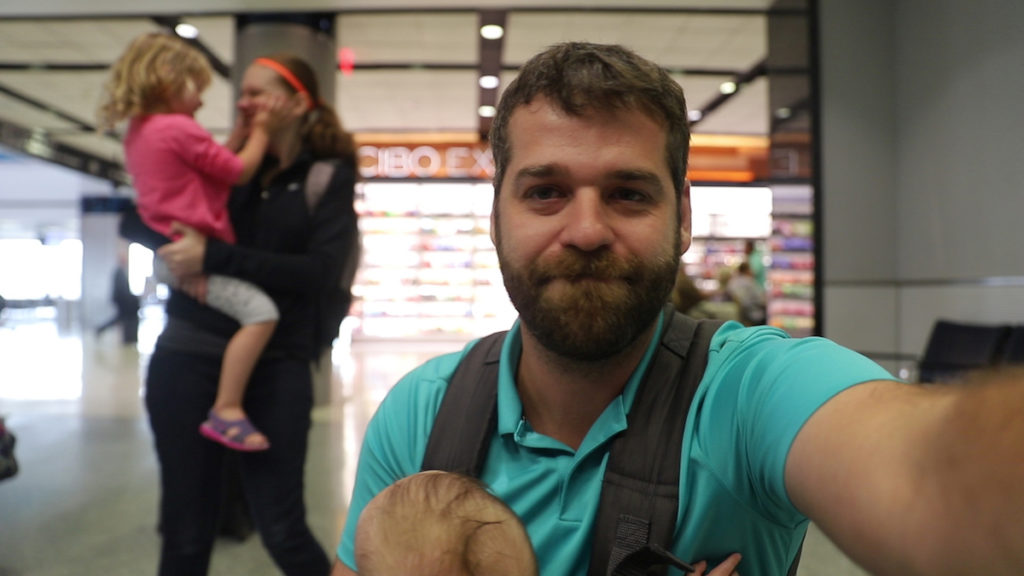 One of the easiest ways to increase your chances of getting on a flight as a standby traveler is to be open to other destinations. Everything may look great for destination A, until you get to the airport. Time for destination B. That happened to us on our Babymoon. We were planning a trip to Hawaii and there was no way we were getting on a flight. So we switched to Greece. Not all choices have to be that drastic, but you get the idea. Think of a few different options and see what happens when you get to the airport. It also leads to some pretty rad adventures.
Many airline employee apps will also have an open search feature. This will essentially show you flights with the most availability. It can be incredibly useful in the "deciding where to go" process, so check whether your airline offers one.
Always book hotels with free cancellation. Or book from the plane.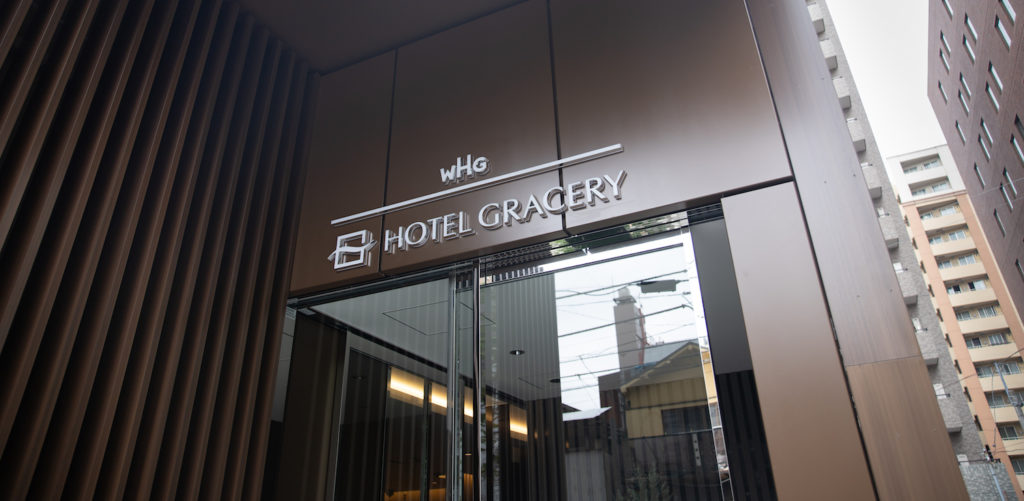 Flying standby 101: always protect yourself with free cancellation. The one time we made that mistake, we booked our hotel as our flight was boarding (after we got a seat assignment) and our plane sat on the ground for 8 hours. We didn't end up leaving that day.
Most hotel booking sites will have an option for free cancellation. Often it won't cost extra, but even if it does, it's worth it every time. Another trick is to have a hotel in mind. Cue up your phone with the booking page and when your flight is taking off, press the book button.
Try a less busy day or time
Tuesdays and Wednesday seem to be two of the best for flying standby. Simply, there are generally less travelers and more space on planes. If you are trying to fly home on a Sunday, be ready for a turbulent (pun intended) day. Sundays are notoriously difficult to fly home. That's not to say we don't do it all the time. But just be prepared to leave super early or sit through multiple flights until one finally works.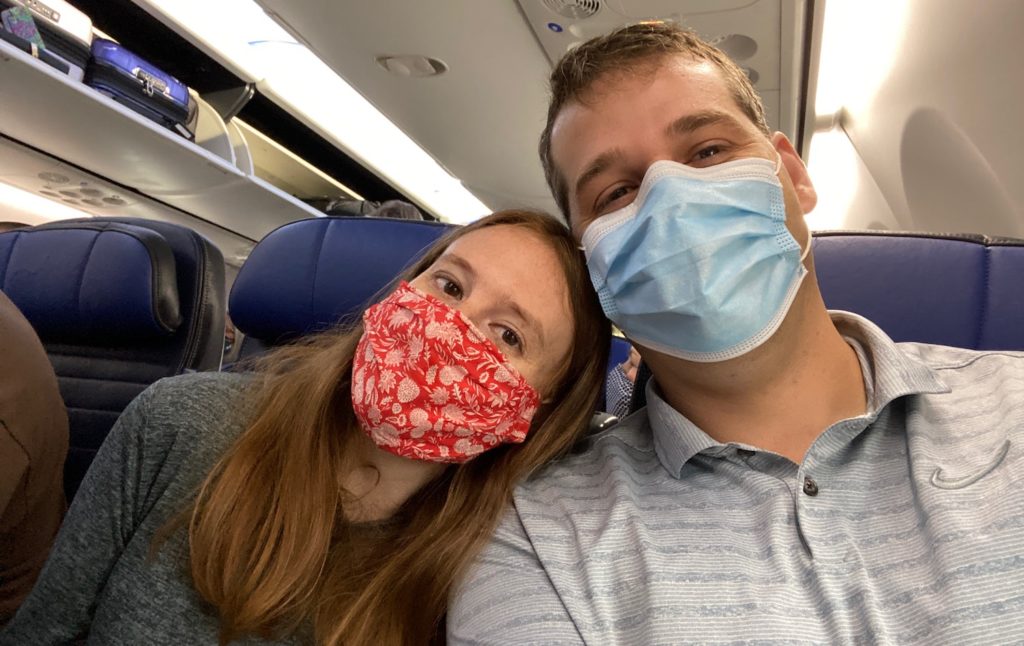 For a less stressful day, try a Tuesday or Wednesday flight. And no matter which day you are flying, opt for the morning flight to increase your odds. Early morning flights tend to be easier to catch – other passengers miss the flight or their connection doesn't make it in time. Plus, the earlier you go, the more potential opportunities you'll have throughout the day.
Be nice to the gate agent
You've seen them. That loudmouth yelling at the gate agent. What can GAs do about the severe weather that's creating chaos everywhere? I'll never understand why people think it's reasonable to complain about that. It's cringey to watch.
Manners is the name of the game. Gate agents LOVE when standby travelers are polite. They love it even more when they aren't interrupted during their busiest time boarding the flight. Normally if you wait until they aren't busy or after the big boarding rush, they are more than happy to help. They'll help you with options if you don't make the flight. They'll help you if you need a stroller tag. They'll help you get seats together if there are any left. Remember, they are the ones with all the cards. And it pays to be kind.
Look for ZED agreements
What is a ZED ticket? ZED stands for Zonal Employee Discount. It is an agreement between two airlines that allows employees to travel space available. An airline can have many ZED agreements, or partnerships with different airlines. It allows you to travel standby on another airline at a reduced rate.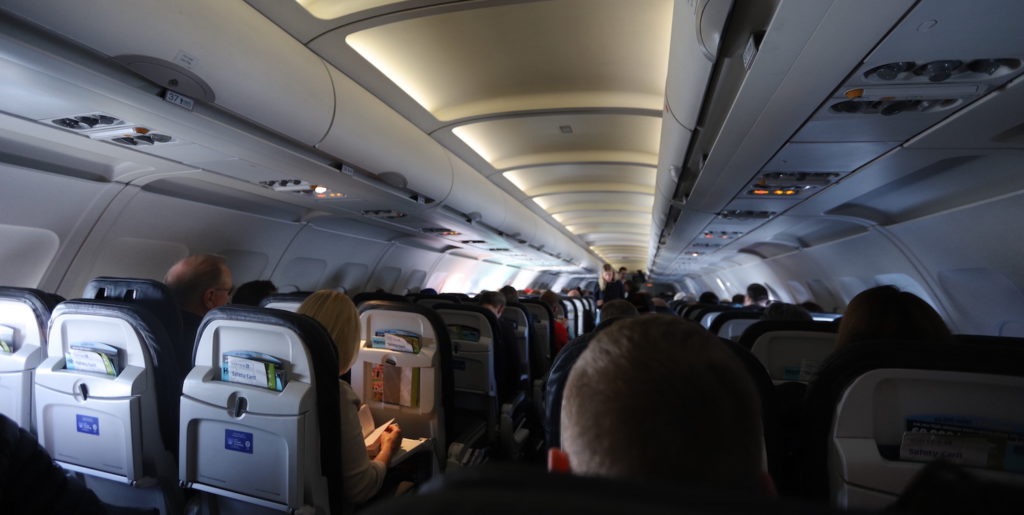 Your airline should have a list of all partner airlines you can fly ZED. Using another airline can be helpful in these situations:
You need a backup option in case you don't get your preferred flight
Your airline flies part of the way, but you need another airline to help you get the rest of the way there
There is another airline with more open seats
The challenge with using ZED fares is that you don't always know the flight loads of other airlines. That's when staff apps can be useful. We use the Staff Traveler app to help with flight loads. You can earn credits by helping fellow non-revs and subsequently use your credits to requests loads for other airlines. This way you have a good idea what you're working with.
Keep in mind ZED fares vary depending on the specific agreement the airlines have established. There are high, medium, and low rates. These different fare levels determine how much your discount will be. The lowest fares are typically used for alliance partners.
Research the weather before heading to the airport
Bad weather creates all kinds of turmoil – for revenue passengers, yes, but especially standby travelers. If a flight gets delayed or cancelled, those customers will be accommodated on other flights. And that means less space for standby. You can't always predict when a flight will be delayed or cancelled, but in the case of weather, you may have a head start.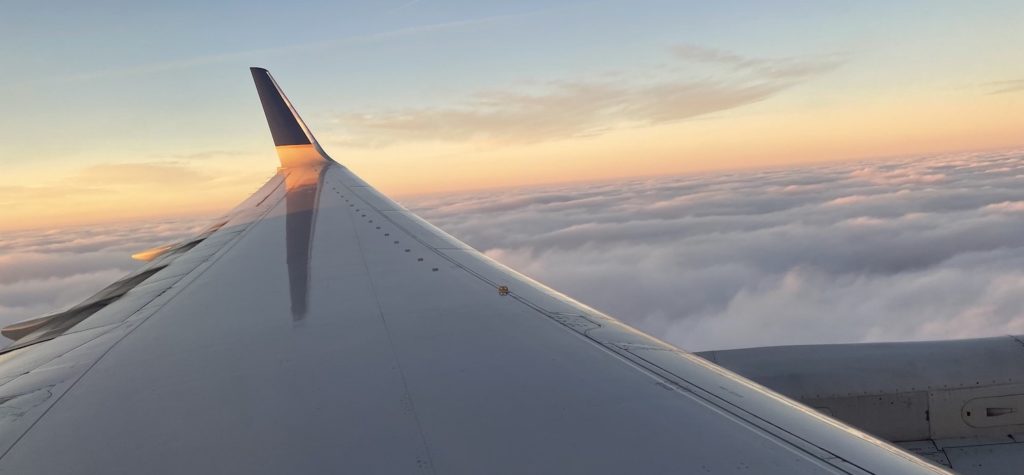 Check not only your departure airport, but the weather in your destination. And don't forget to check the weather in any layover cities. If you're flying from Seattle to Orlando, but you plan to stop in Denver, check the weather in all three cities. If the weather is poor in Denver, you may want to consider a different layover option.
Carry on instead of checking bags
Can you check a bag as a non-rev? Yes, most airlines will include a free checked bag for their non rev passengers. However, it's a bit risky, especially when flying domestic. I can count the number of times on one hand that we've checked bags when flying standby. If you fly domestic, your bag goes even if you don't. For international, your bag only goes if you go. This sounds like a hassle rather than something affecting your odds of making the flight. But there are actual impacts. Here's one such scenario:

Let's say you are traveling from Chicago to Lisbon, but you are stopping in Newark. If you check your bag and everything goes well, you and your bag will end up in Lisbon. But what if you check your bag and there isn't room for you on the Newark to Lisbon flight. You will have to retrieve your bag in Newark and if you want to try a different flight, you'll have to go back through security. This can take a lot of time and prevent you from making alternate flights.
Even when it seems like a slam dunk you'll get on the flight, it may not be. We were traveling home from Tokyo with 50+ open seats. We got too confident and our usual good judgement slipped for just a second. We checked our bags and it turns out the flight was weight restricted so we didn't get on. In the time it takes to retrieve your bags and go through security again, you could have made one of your backup flights.
Be willing to take any available seat
You may want to fly in first. You may not want the middle seat. Or the seat by the bathroom. But the more willing you are to take any seat, the more likely you are to get a seat, period. I know, the struggle is real. We fly with three kids and have turned down flights because all the seats were completely spread out. Know your limits. If you are a family traveling with young kids, are you ok spreading out as long as you have two seats together? The more flexible you can be, the greater the odds you'll get on the flight.
Get to the gate early enough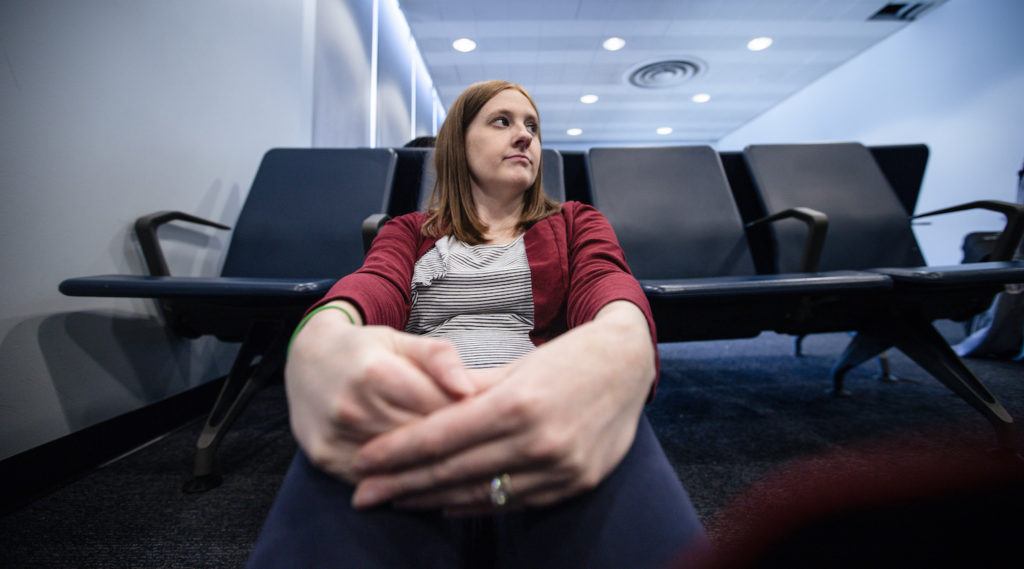 I have a confession to make: we are somehow always rushing to the gate. Even when we've been at the airport for an hour. Auto assigning standby seats has spoiled us. Maybe you have this functionality, in which case, you don't need to arrive at the gate super early. And I'm not suggesting you get there hours early. But it's not a poor idea to get to the gate when boarding begins (or even a little before). You'll eliminate the risk of your name being called and getting skipped because you aren't at the gate.
What is the best time to travel non-rev?
I touched on this briefly, but wanted to expand on some of the best times to fly as a non rev passenger.
Shoulder season – Also known as the time between peak season and the off season. Shoulder season may vary depending on your destination. In general, it typically runs September – November and March – May. You can find great deals and space on planes during shoulder season. We've found some amazing deals for cruises and all inclusives in October.
Right after a holiday – For example, in the U.S. planes may be emptier the second week of January. People often plan vacations the last two weeks of December and first week of January to overlap days off work and school. Since most folks just took their vacation, you won't find a lot of people traveling the second week of January.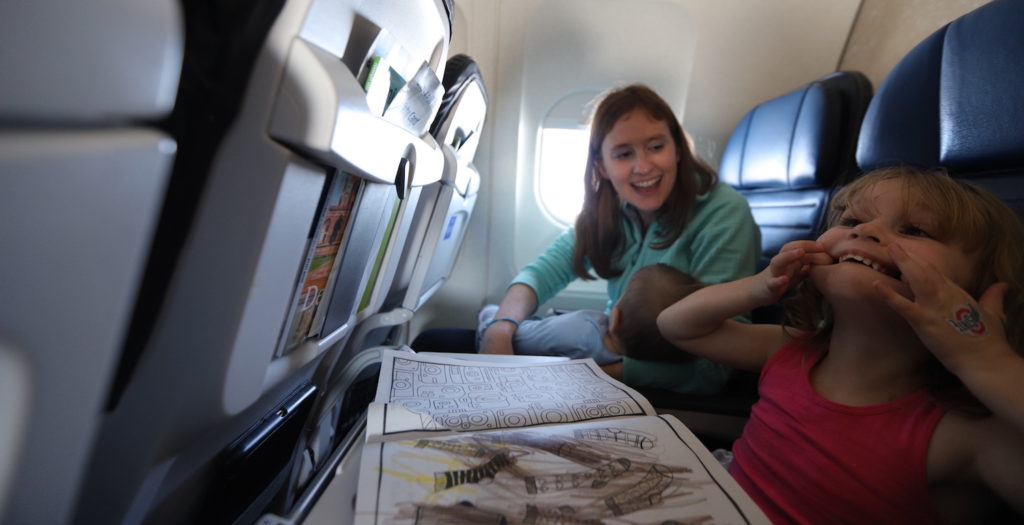 When school is in session – If you don't have to work around school schedules, use this to your advantage. Many families plan their vacations when the kids are out of school in the Summer, making this peak travel season. If you can travel when kids are in school, you'll find more open seats. Maybe even take your kid out of school for a bit?
On a holiday – Traveling around holidays is tough. But if you travel on the exact day, like Thanksgiving Day for example, less people are flying. This is a good time to travel if you must travel around the holidays.
Is flying standby worth it?
There are all manner of opinions on the subject. Mine is that yes, flying standby is definitely worth it. We've gotten stuck. We've sat in the airport all day. We've missed seven flights in one day. We've been split from the kids on the plane. We've pretty much done it all. And we keep coming back for more.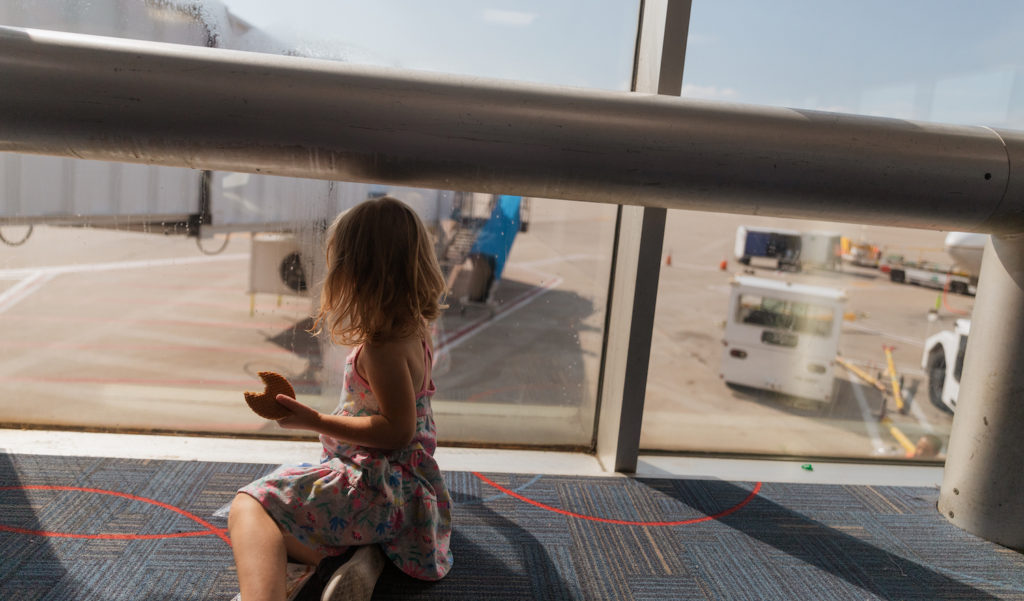 It really comes down to your own tolerance. Are you flexible? Are you willing to play the standby hunger games? If so, you can travel to some truly magical places. For us, it's worth it because otherwise we'd never be able to afford to travel the world like we do. We wouldn't have the opportunity to show the kids new cultures and sights. We wouldn't be able to take multiple trips throughout the year. We wouldn't be able to travel Italy because we're hungry for pasta. Along with the challenges comes endless possibilities. And that's worth the chaos. But hopefully these tips make it just a little bit easier to increase your chances of getting on a flight flying standby.
Since you've made it this far, here's a bonus tip for your troubles: pray to the Nonrev God before your flight!
You may also like: