In the age of phones, tablets, and social media, we are constantly connected. Whether by choice or by necessity, sometimes it can be refreshing to step offline and do a little camping without electricity. Live life without tv, chargers, and iPads for awhile. It does pose some unique challenges, however. So if you too want to live outside your comfort zone and unplug, here are some of our best tips.
How Can I Stay Warm (or Cool) Camping Without Electricity?
Unless you have super ideal weather (and how often does that happen), you'll need a plan to stay comfortable. If you have an RV, it's usually pretty easy to press some buttons and boom, your desired temperature. But when you're without electric hookups, there's a little pre-planning involved.
The Dos and Donts of Keeping Comfortable
DO check to see if your heat is gas-powered. You may not even need electric for the heat to run. A lot of campers out there have gas-powered heat, so do this simple check first.
DO ditch the heavy blankets and flannel sheets during the warmer months and use breathable fabrics to stay cool. Cotton and linen sheets are lightweight and great for Summer. Cool gel mattresses can also keep you keep you feeling comfortable. We use this cool gel memory foam mattress.
DO bring thick blankets with you for cooler weather. It may seem obvious, but sometimes all you need is a nice, warm blanket. Forego the cutesy looking throw blanket and just bring what will keep you warm. We bring our heavy weighted blankets for that extra warmth. If you're tent camping, a rug on the ground can help insulate the tent and keep the cold from coming up through the ground.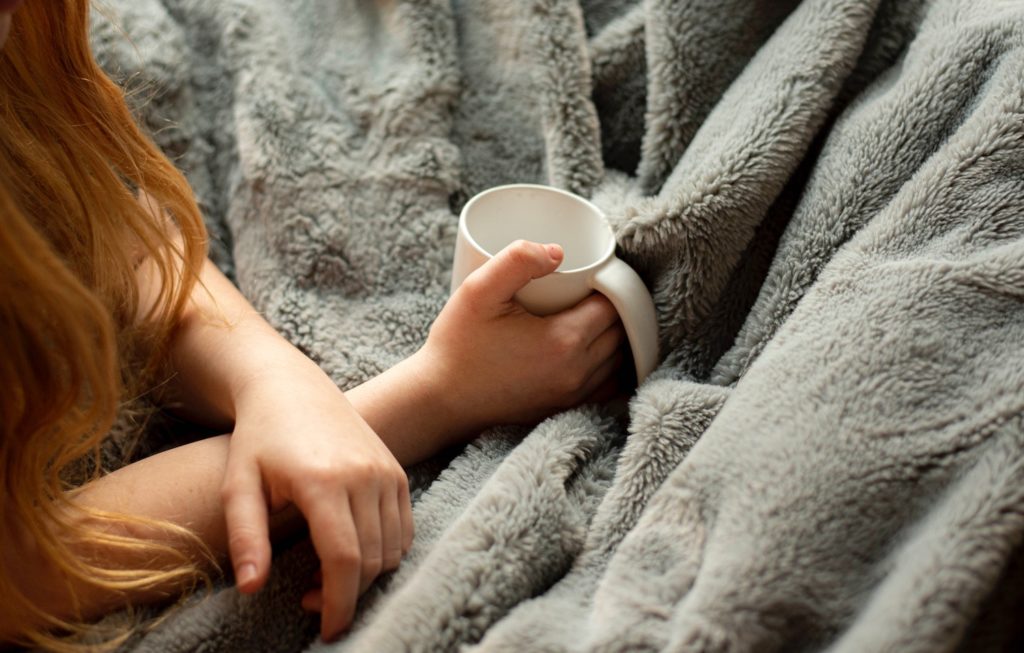 DO use battery powered fans instead of relying on electric for air conditioning or even a fan that requires an electric outlet. Just remember to equip yourself with fresh batteries so you don't get stuck in a sticky situation.
DONT use propane heaters incorrectly. If it seems tempting to power up your oven to stay warm, think again. Just as it would be in your home, using propane for heat can lead to dangerous consequences.
DONT pack the wrong type of clothing. Think layers – in the Summer it may be hot during the day and cooler at night. Give yourself options and remove layers as needed.
How Do You Cook While Camping Without Electricity?
It may take some extra thought, but you can enjoy a delicious meal without the electric skillets and grills. The key here is to think about what tools you have at your disposal, and what meals you can cook with those tools.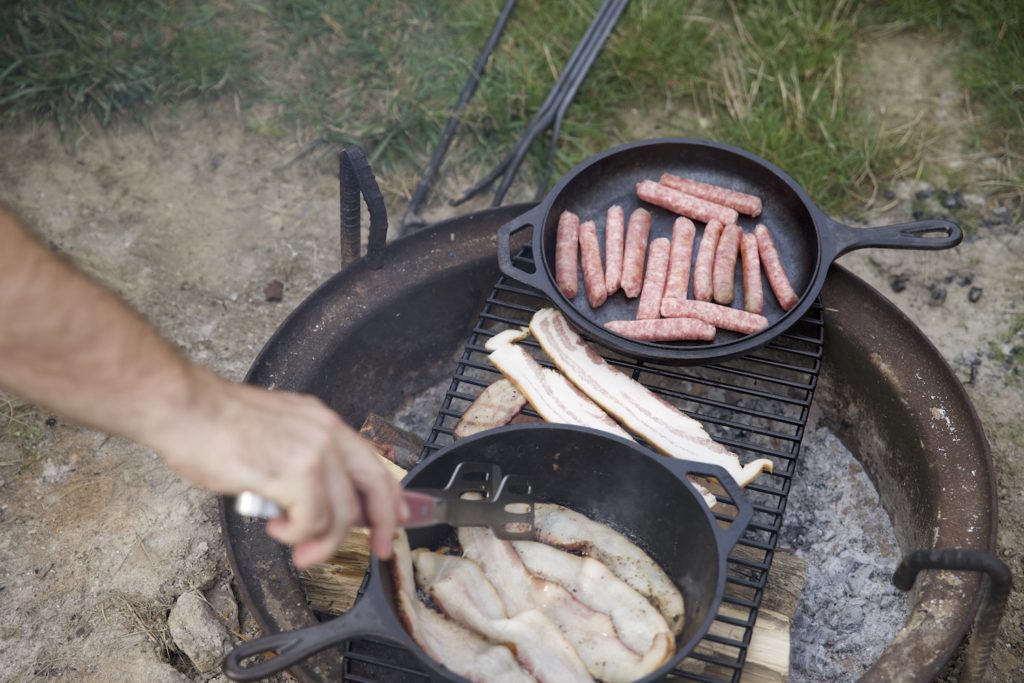 What to Bring
A Cooler – You'll need refrigeration for things like meat, cheese, and milk. It's a good alternative when you don't have a fridge. Just plan on keeping your ice refreshed. It's a bit of an investment, but we love, love, love our Yeti cooler. The quality is amazing!
A Campfire Grate – Some campsites will come with one, but you may want to consider bringing your own grate so you can fully utilize the fire for cooking.
A Cast Iron Skillet – you can cook almost anything with one of these. Pair it with a campfire grate and you'll have your cooking covered. One thing we discovered is that these silicone handle covers are a lifesaver when cooking over the fire.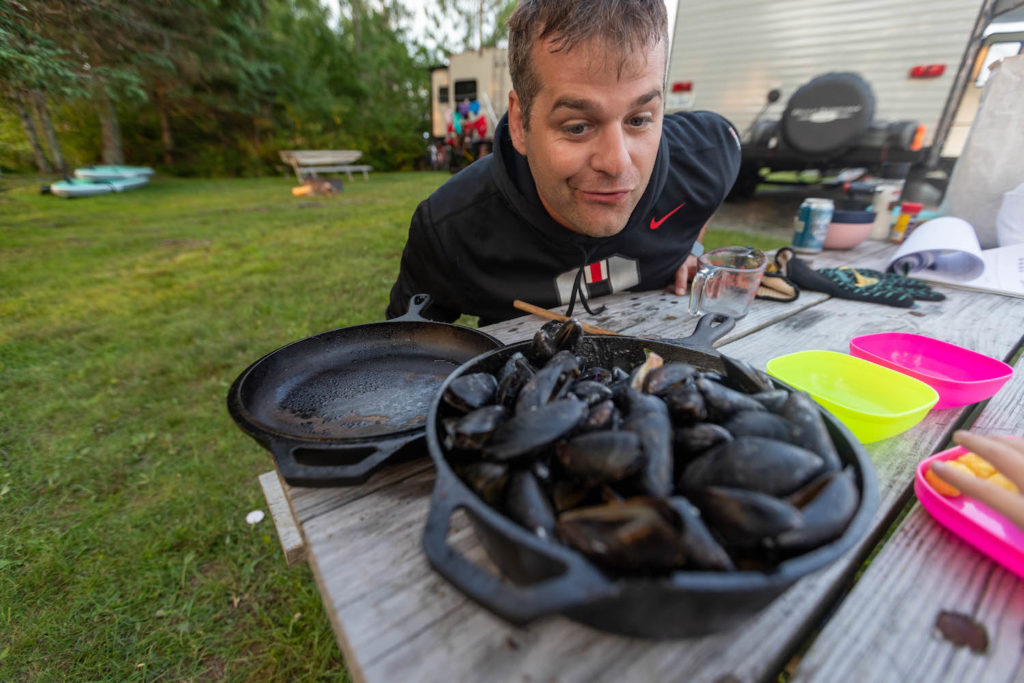 Gas-Powered Grill – An optional piece of cooking equipment, a gas grill can save you from starting a campfire. Or some campsites don't allow wood burning fires. In these cases, a propane camping grill can bail you out – no electricity needed! If you are doing a lot of camping, we highly recommend a Blackstone grill. They are pricey, but so great for camping (and you'll probably get some home use out of them too).
How to Make Coffee When Camping Without Electricity
Pour over coffee – get yourself a gooseneck kettle and pour over device. There are many types out there, but we use this kettle and the Chemex Pour-Over Coffeemaker.
French press – If you're concerned about bringing along a fragile coffeemaker, a french press is a good alternative. It can handle more rough and tumble.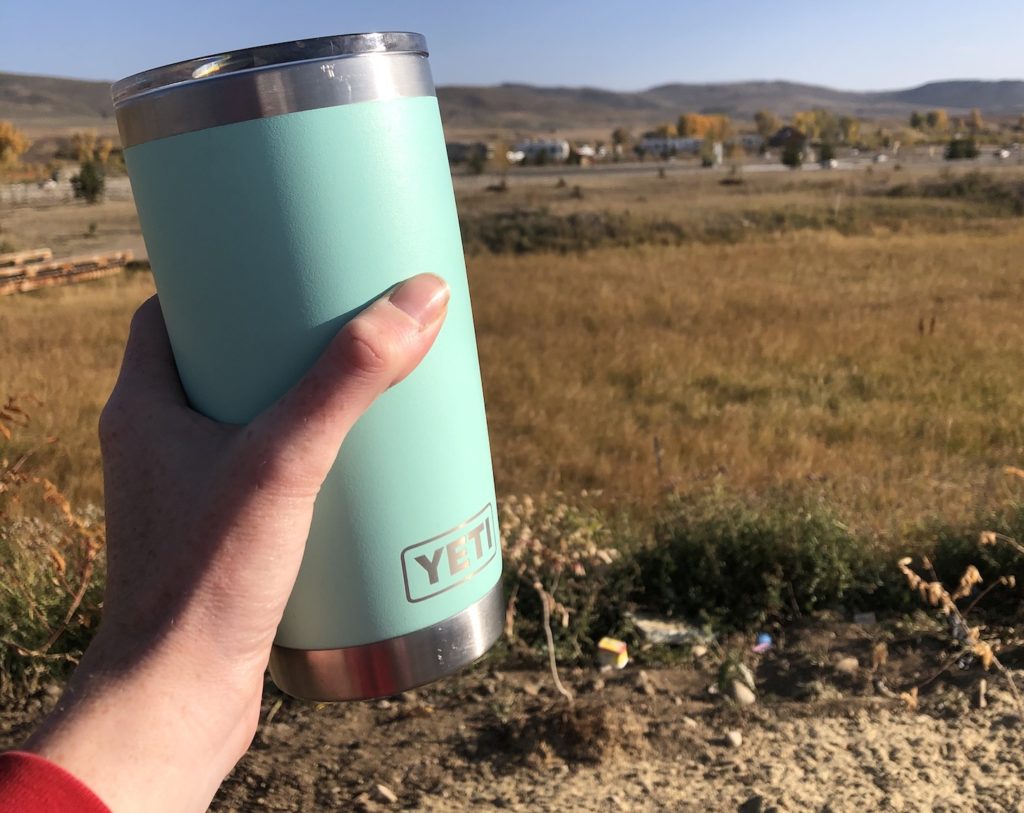 Instant coffee – hate it or love it, it's an easy way to make a cup of coffee without an electric coffeemaker. Heat up some water over a gas stove or campfire and pour in the instant coffee grounds. Voila!
Insulated coffee cup – once you have your coffee, make sure it stays warm. If you can't tell we are a big fans of Yeti products for camping and use the Yeti stainless steel mugs to keep our coffee piping hot (it's crazy how long it'll keep your coffee hot).
What Kind of Food Should You Bring
If you have the necessary equipment to cook and store your food, the possibilities are pretty endless. But there are some foods easier than others.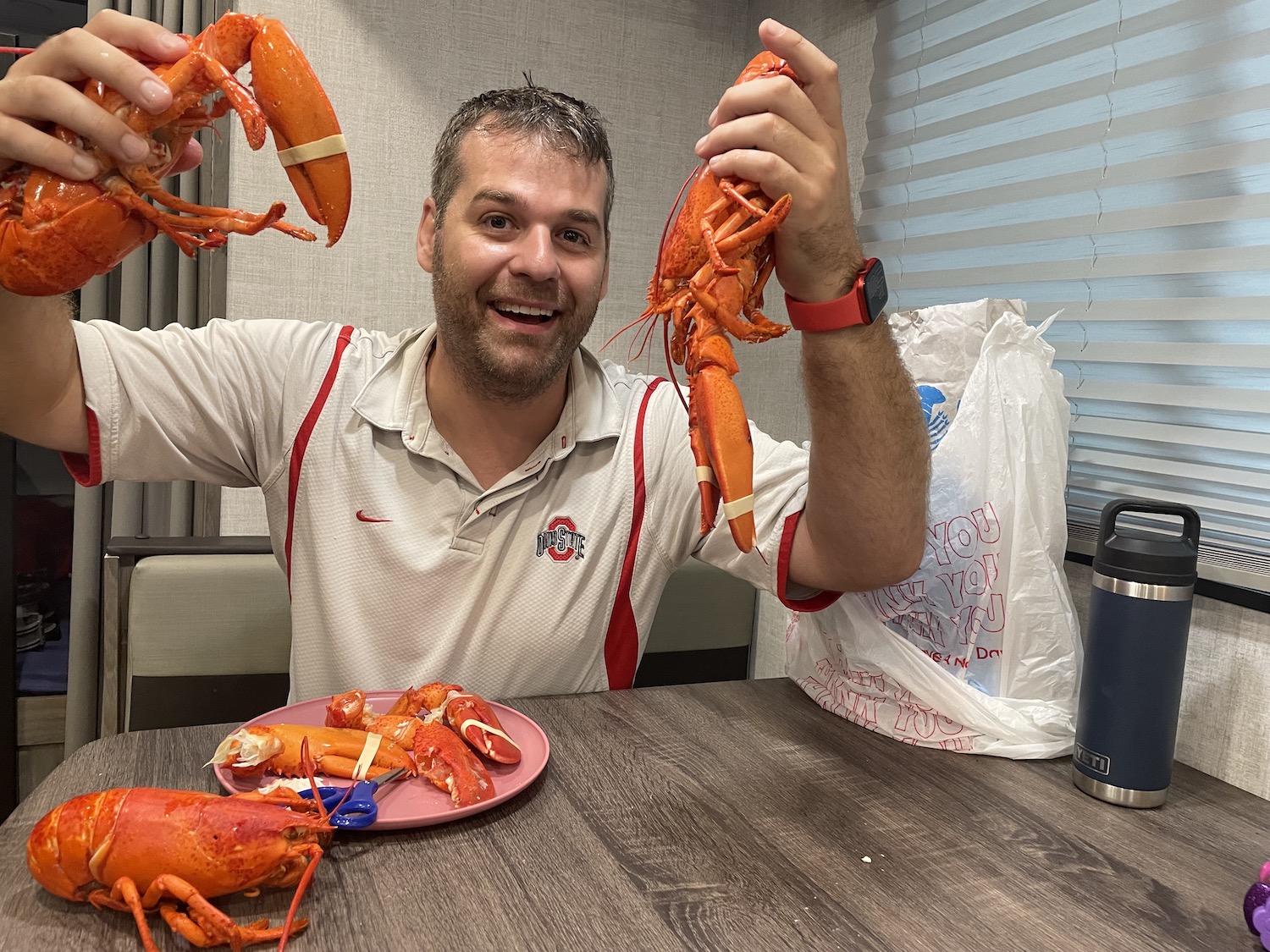 Pre-made burgers patties, sausages, and hot dogs. They are so easy to heat up and eat.
Non perishable foods such as peanut butter, fruit, pancake mix, and granola bars.
Foods to snack on that don't require cooking: hummus and veggies, yogurt, nuts, fruit skewers, chips and dip.
Pre-made meals will cut down on the tools and prep time needed. We love to make breakfast burritos ahead of time and then just heat them up when ready to eat.
S'mores because…of course you need s'mores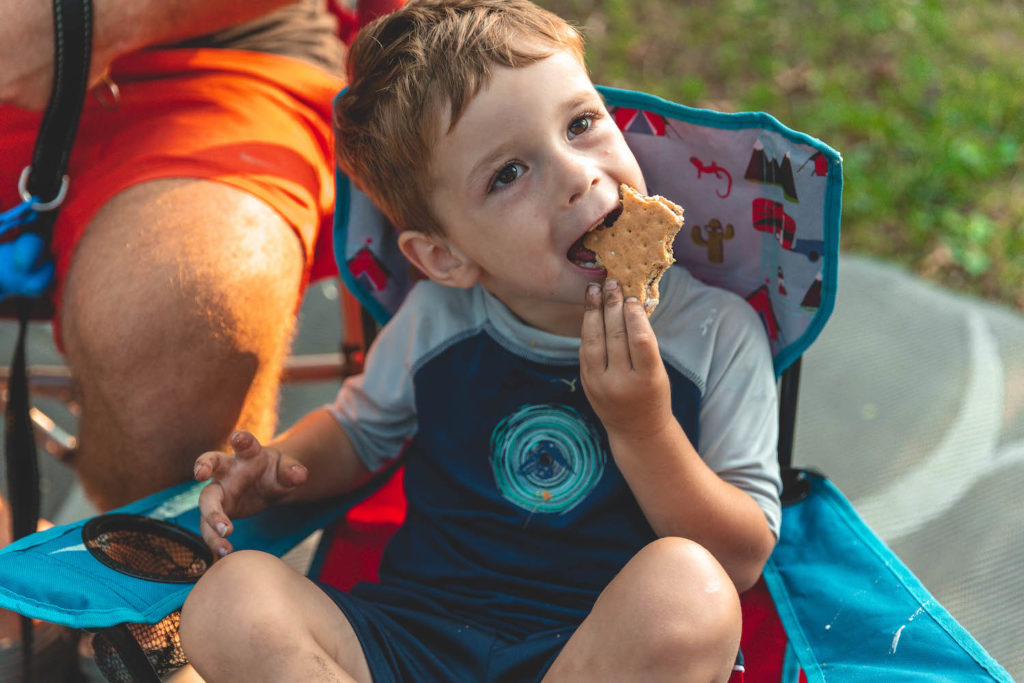 What Can I Use for Power When Camping?
If you don't have electricity, fear not! There are alternate power sources that are super easy to use. Here are a few you can consider.
Solar Power
Solar is picking up steam as a power source. It's good for the environment and the only requirement is sunlight. You can purchase solar panels to power your larger devices. If you don't want to invest in a large scale solar operation, you can purchase smaller solar enabled devices like solar powered camping lights.
Power Banks
If you just can't resist turning off the phone (or if you want to keep it powered on for emergencies), use a power bank. You can use it to recharge your device without the need for electricity. And you can even find solar power banks to keep using it daily.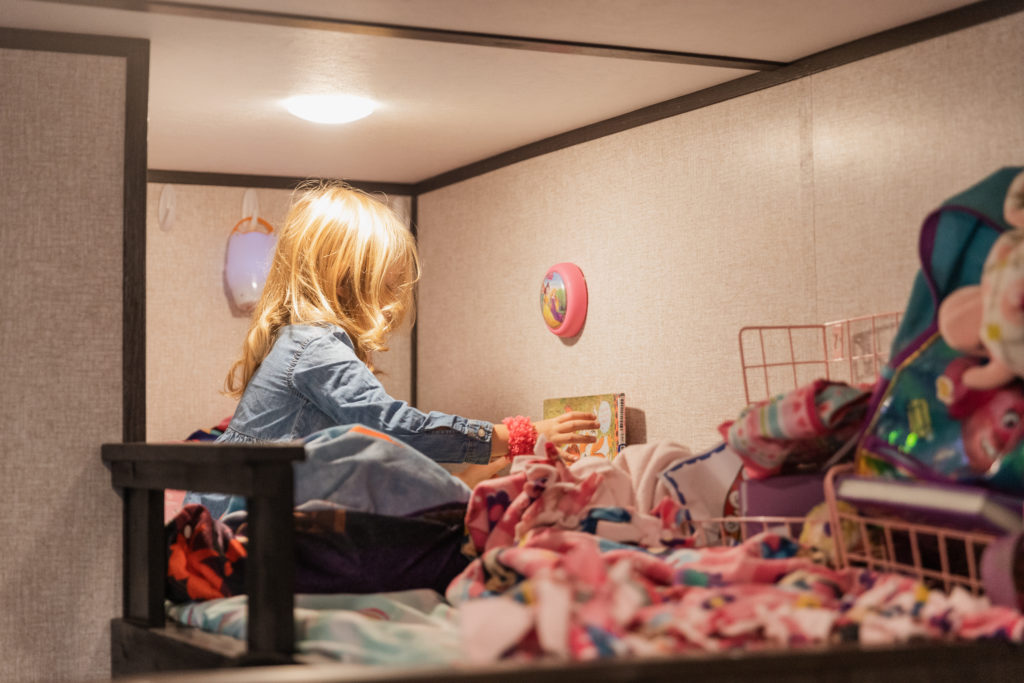 Batteries
If you're bringing along any equipment powered by battery, make sure you plan ahead and bring the right type and quantity of batteries. Things like flashlights, headlamps, and fans are often battery powered, so plan ahead.
Propane
Instead of using electricity, you'll probably be using a fair amount of propane. Especially if you are using propane for cooking, make sure you come prepared with enough propane. Some devices tend to cycle through propane really quickly, so either bring enough to last or know where you can purchase more.
How Do You Light a Campsite Without Electricity?
When the sun goes down, your campsite will quickly become totally dark. And that's where lighting comes in. The good news here is that there are plenty of lighting options that don't require electricity. Here are some options to keep you well lit.
Headlamps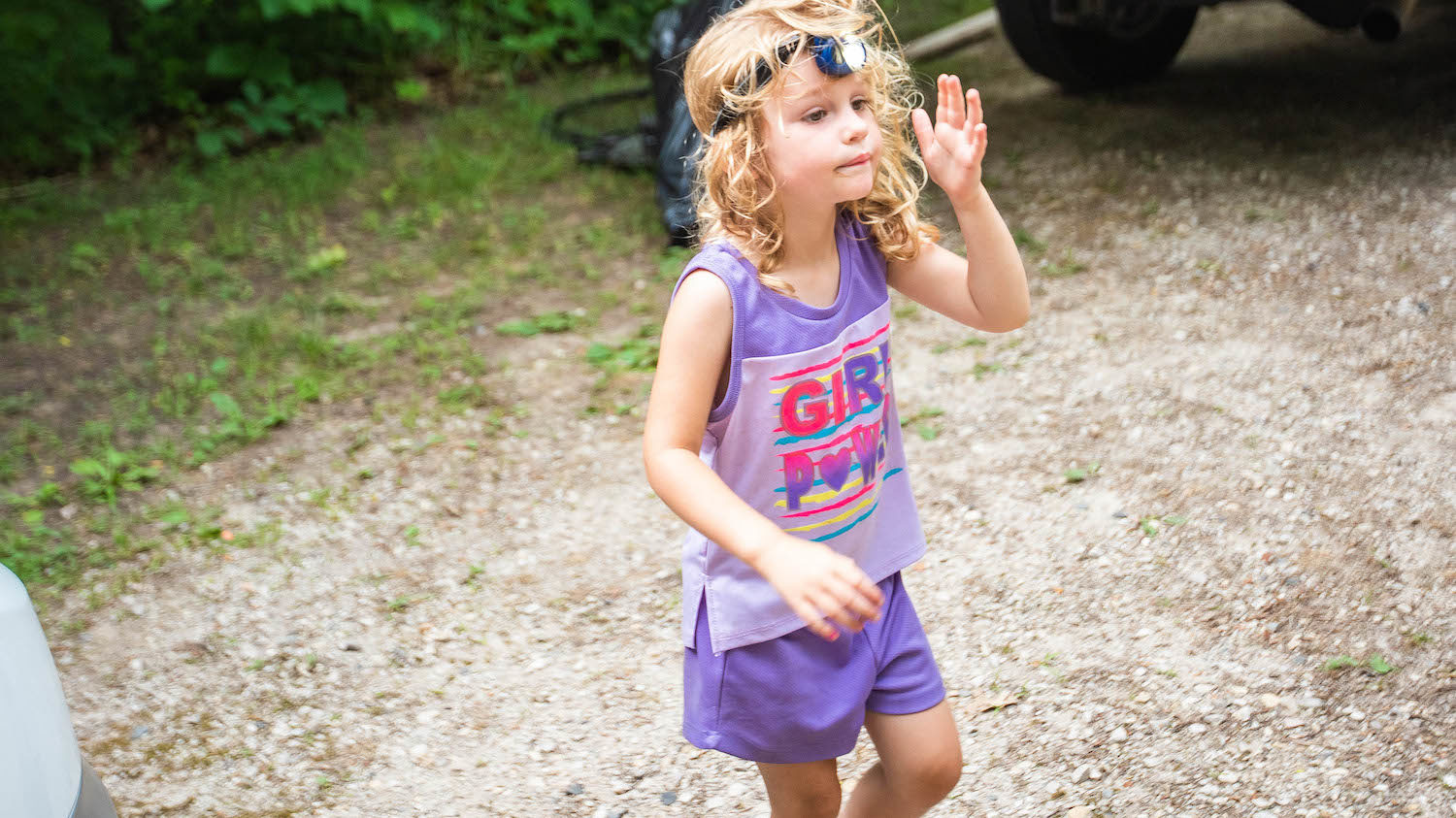 Super handy when you are moving all around and especially if you are tent camping. Headlamps allow you to be more efficient and free up your hands to multi-task. Plus, kids love wearing them!
String lights
Many lighting devices will light up a small area, but string lights are a great way to illuminate a larger area. It's really a nice solution for both RVers and tent campers. You can buy camping string lights or even just use a strand of Christmas lights.
Lantern
Whether solar or battery powered, lanterns are an effective source of lighting inside a tent or RV. They are multi purpose and can be hung, placed on a table, or carried around.
How to Stay Entertained While Camping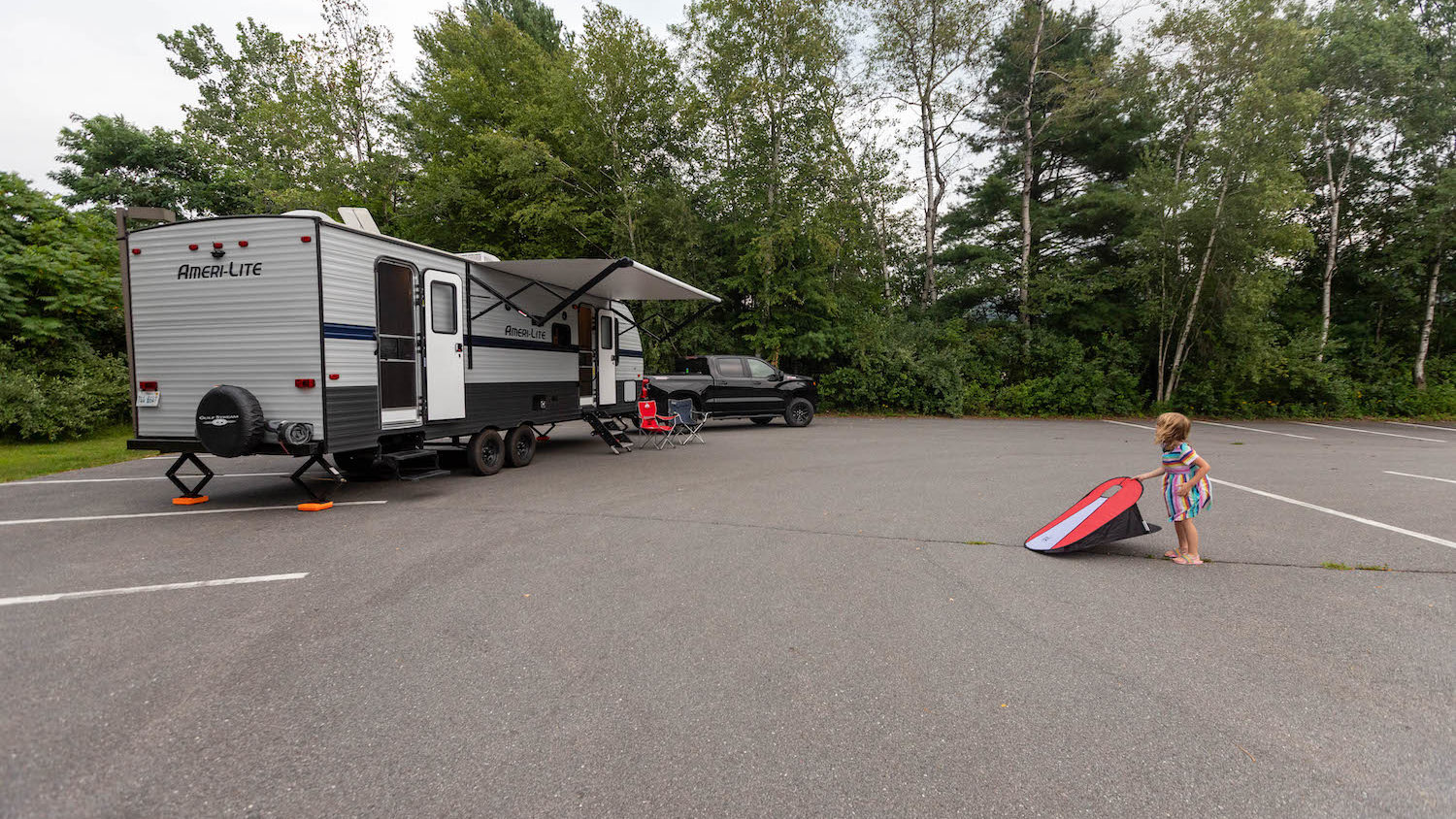 One of the best parts of camping is being able to unplug for awhile. Luckily, there are so many ways to stay busy without the devices. If you need a little inspiration, we have a few ideas to get you started.
Books – one of the most relaxing activities for any age group.
Rock painting – buy a rock painting kit (this one is glow-in-the-dark). Most kits are very affordable and its two activities in one. After you're done painting, hide the rocks around the campground for other campers to find.
Lawn games – bring along your favorite outdoor game. Some popular options include cornhole, giant jenga, Popdarts, croquet, and bocce ball.
Board games – often overlooked, but something to prepare for is a rainy day. Bring some board games you can play in your tent or RV when you need to duck out of the rain. Waterproof Uno is another fun idea you can play outside rain or shine.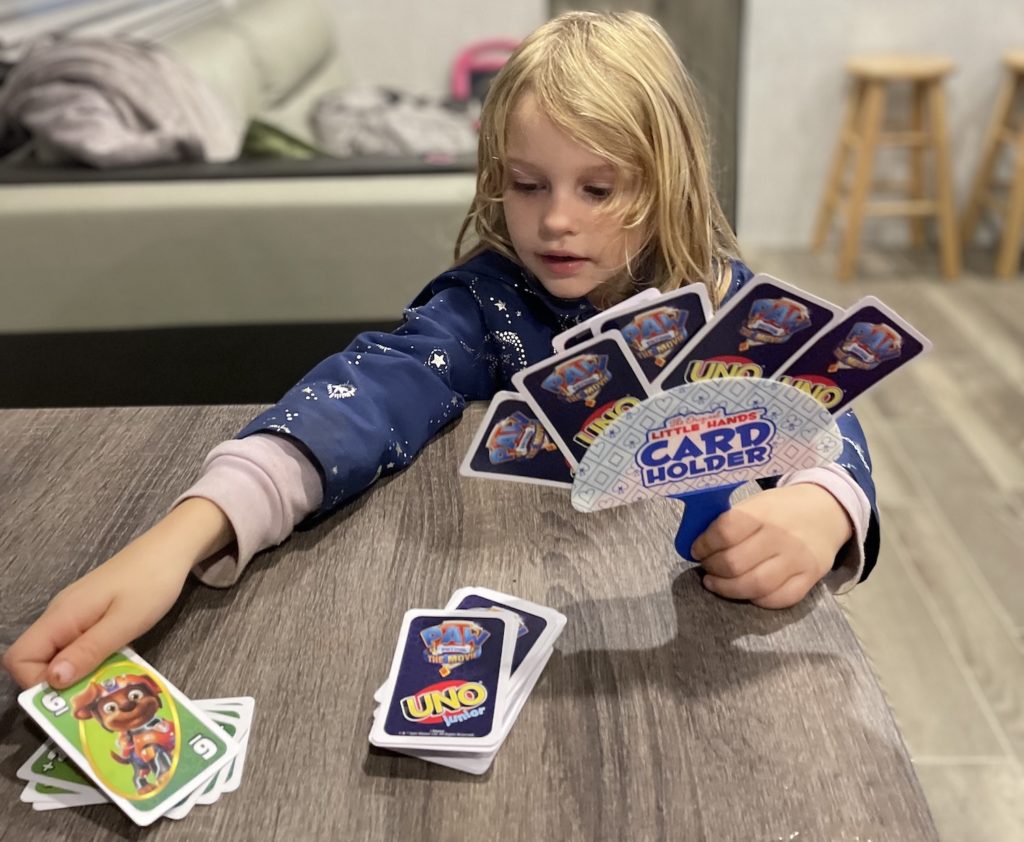 Frisbee – or baseball, football, soccer ball. Whatever you fancy, bring it along for some outdoor play.
Where to Go Camping Without Electricity
If you visit a campground with a lot of amenities, you'll usually have access to electricity. But there are some places that often come up when you think about camping without hookups.
Harvest Hosts – one of our favorite ways to camp if you have an RV. Some have electric hookups, but most won't. Plus, with Harvest Hosts you can camp at a winery, brewery, llama farm, or some other fun place.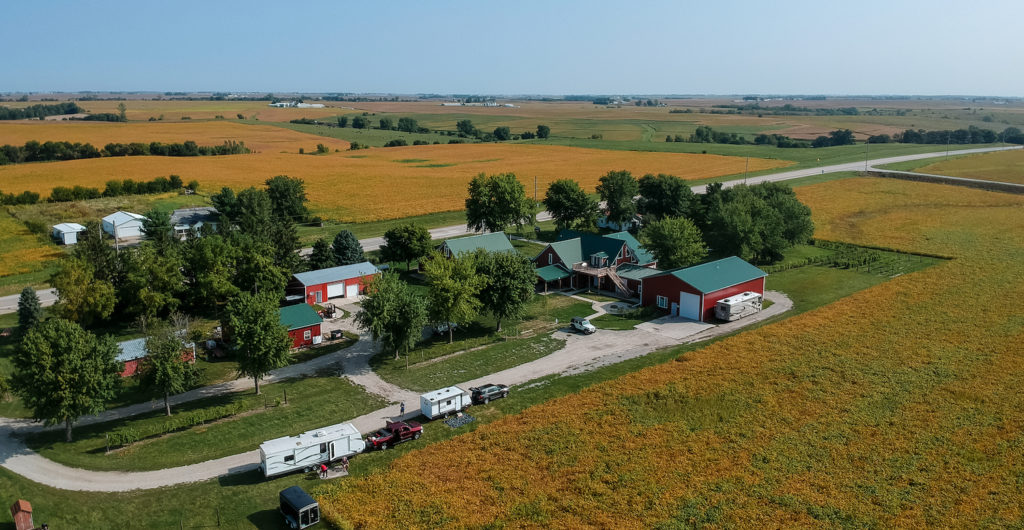 National and State Parks – again, some will have electric hookups, but a lot of them won't. Here you can truly enjoy nature. Some won't even have water hookups. But that's a different topic for a different day.
Camping on Public Land – or dispersed camping as it is commonly called. It's free camping, but it's also bare bones.
Is It Easy to Camp Without Electricity?
We've done tent camping and RVing without electricity, and I'm here to say it's much easier than you think! Yes, it requires some up front planning. But it's also amazing for mental health to step outside your comfort zone. Turn off the iPad and just enjoy nature for awhile. The most difficult part is probably planning for the weather and how to stay warm or cool. Plan ahead and not only will you be ready, but you'll be set for an adventure!
You may also like: