Can you visit Buenos Aires in 3 days and see everything this city has to offer? Well, probably not. It's a city rich in culture and full of art, amazing outdoor activities, and some of the most delicious food we've ever had while traveling. But we did it. So we're here to help you with our top three in three different categories. And if you're traveling to Buenos Aires with kids, no problem. We've got you covered with all the family friendly options.
Where to Eat in Buenos Aires: Our Top 3 Picks
We ate SO many amazing things, this one is hard to narrow down. But if you can't eat everything, here were our three favorites.
One of our favorites because it's so dang family friendly. When we sat down, we were immediately greeted with a table covered in paper and crayons scattered all over. Anyone who has ever taken kids to a restaurant will know how instantly gratifying it is to see a sight such as this one. Goodbye iPad.
Obviously we went there to eat, not marvel at table decor. The food offered something for everyone. Think meats, pastas, and pizzas. We can highly recommend the gnocchi, cazuelas (cast iron dishes with meats), and empanadas. One word of warning – they are cash only. So come prepared!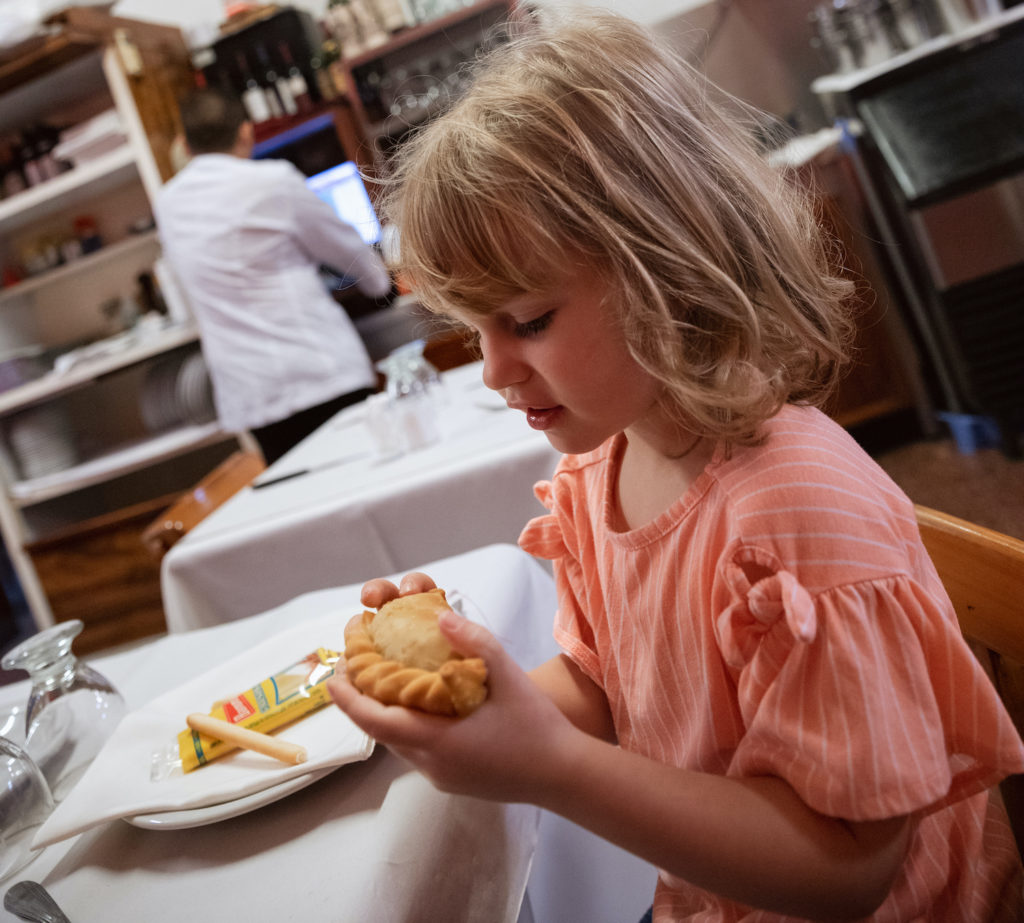 Going to a traditional parilla while you're in Buenos Aires is a must! And it doesn't get more traditional than this place. We recommend this place for a variety of reasons. The food is SUPER affordable, which means you can try out a bunch of dishes. Hands down the best empanadas we've ever tasted (which came complimentary at the start of the meal) and one of the best steaks we've ever had (and only ~$10 USD).
We also got some sausage and a side of mashed potatoes for the kids. By the way, we thought the mashed potatoes would come out baby sized. It was enough to feed at least 10 people and only added a couple dollars to the bill. Oh, and this place is pretty casual and loud. Which means your kids can be wild and no one will really even notice.
While it's so hard to narrow down our favorite restaurants, this one just had to crack the top three. It's a favorite for both tourists and locals alike, and for good reasons. You'll be treated to a family friendly atmosphere – from the ambiance to the food. The place is huge with seating upstairs and downstairs. You can even watch pizzas all the delicious pizzas being made (you know, for inspo).
It's located in the theater district on one of the most famous streets in Buenos Aires. We sampled a few different pizzas. One that we highly recommend is the fugazzeta which is a pizza topped with cheese and lots and lots of onions. It's a super traditional, must try when visiting Buenos Aires. We also got the more kid friendly ham and cheese pizza. And if you're not hungry enough for a full sit down meal, we also saw pizza slices to go. It's a must in our opinion!
What to Do in Buenos Aires: Our Top 3 Picks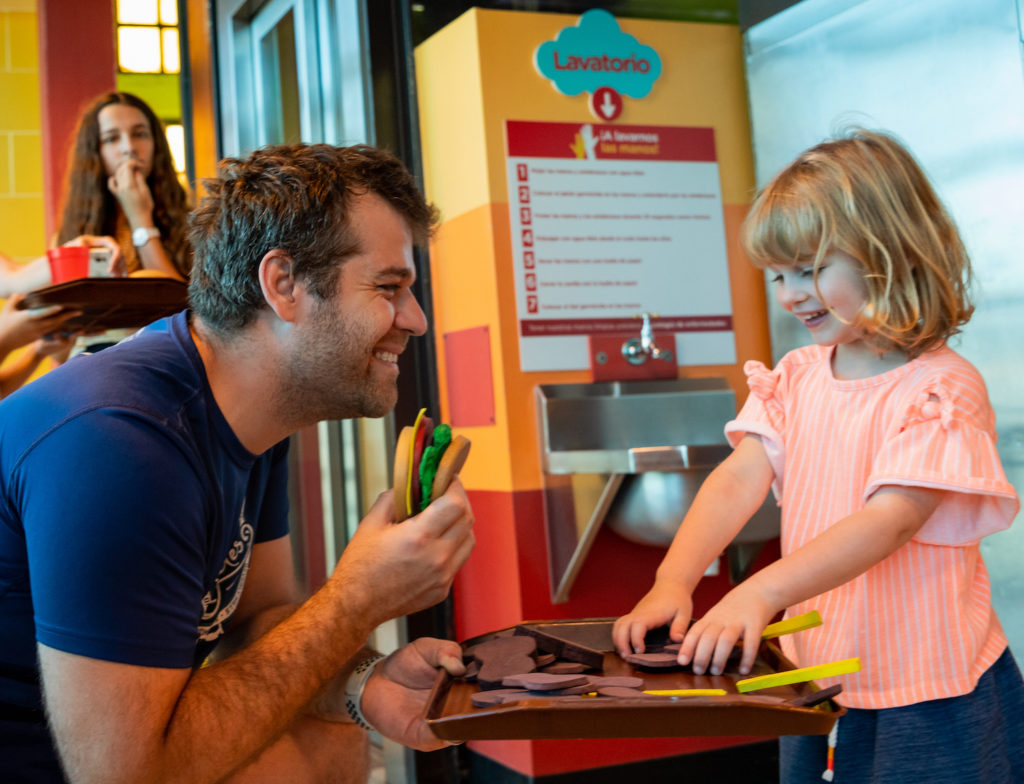 The word museum may be in the title, but think about this place in terms of being a giant playground for kids. In a nutshell, this place is a mini town wherein kids can try out different jobs. There's a post office, tv station, hospital, grocery store, a gymnasium, and of course no town is complete without its own Mcdonald's.
Kids can play on playgrounds, pilot a pretend airplane, and drive their own pretend school bus. This place is huge and super interactive. There's something for all ages (including a baby area where only the littlest ones can go). And this is the thing our 3 year old still talks about to this day. If you want a special activity for the kiddos, this is one thing to not miss.
Pro Tip: keep it on your list for a rainy day activity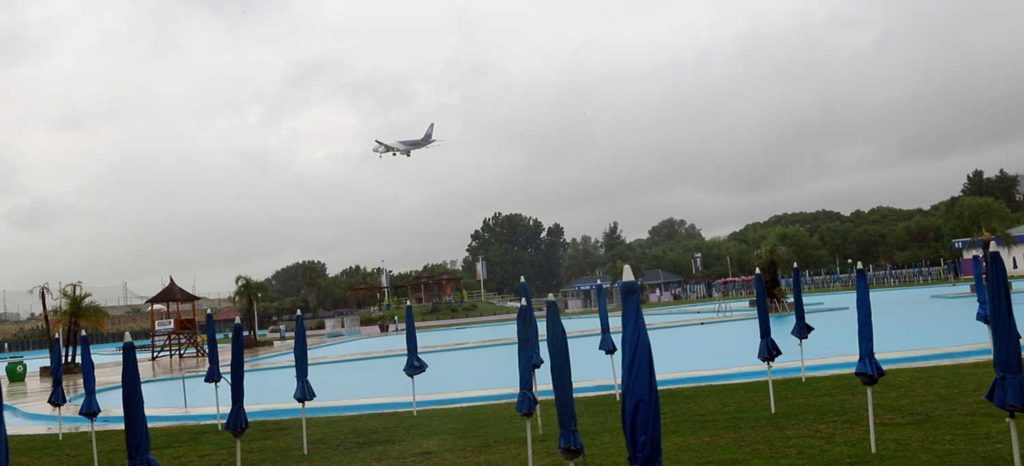 Buenos Aires is bursting with outdoor activities. And one of the top things to do in Buenos Aires when the weather is nice is Parque Norte. This place is simply put, a giant waterpark. Unfortunately for us, a large rainstorm hit on the day we chose to visit, so we didn't get the full waterpark experience. But we did take a quick dip and were able to see the full waterpark.
I'm sure this place gets super crowded in the Summer, so get there early. And learn from our mistakes – check the weather before you go. There are massive pools, lots of chairs, waterslides, and even a section for just for kids. For warm days in Buenos Aires, we recommend checking this place out.
Stick with us – it may sound unconventional recommending a cemetery as one of the best things to do in Buenos Aires. But it's so worth it. This is another outdoor activity. And what makes this place so cool is that it's no typical cemetery. It's a place filled with famous and powerful people from Argentina. The mausoleums are meticulously built and very ornate.
The place feels like one big maze as you wander through – it's especially interesting because it's located smack in the middle of the city. And it's super unique because it's both beautiful and a little spooky at the same time. But totally worth it for its uniqueness. Though if you have young kids, just know you may have to explain the concept of death. We weren't totally prepared for that one.
Where to Stay in Buenos Aires: Our Top 3 Picks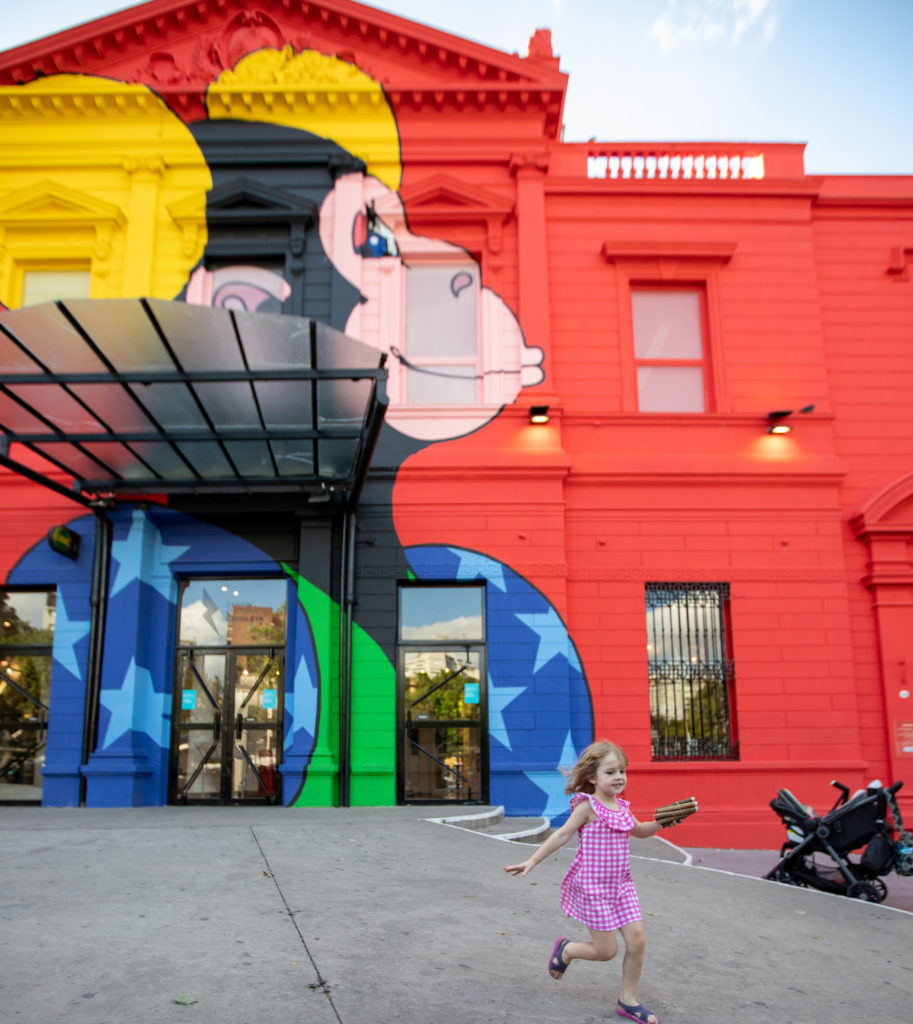 Speaking of Recoleta, this is one of our picks for best area to stay in buenos aires. This is not where we ended up staying, but we spent a lot of time here and would recommend it for first timers to Buenos Aires. The reason why is that is super central to many of the sights you'll likely be visiting. This makes it very walkable (whereas we were taking Ubers quite often).
This is also where many of the hotels in Buenos Aires are located, so you'll have your pick of places to stay. Our favorite thing about this area was just how fun it was to wander around and randomly stumble on to playgrounds, cafes, ice cream shops, and parks. Maybe your best bet if you only have 3 days in Buenos Aires.
This is the area of Buenos Aires where we stayed. It's full of so many Airbnb options. It had a very safe, neighborhood feel, which we loved. And there are quite a few large parks nearby, including the largest in the city, Bosques de Palermo.
We found it to be family friendly, outdoor-focused, and artsy with a lot of fun cafes. It seemed to be one of the more upscale areas of the city, but the hotel options were sparse – it was more Airbnbs, which was great for us as we were able to get a lot of room to spread out.
Just note if you're looking to go to one of the other areas of the city, including, Recoleta, it's a couple mile walk or Uber ride. But if you're looking for a safe, family friendly area, this is your place. Our pick for best place to stay with kids in Buenos Aires.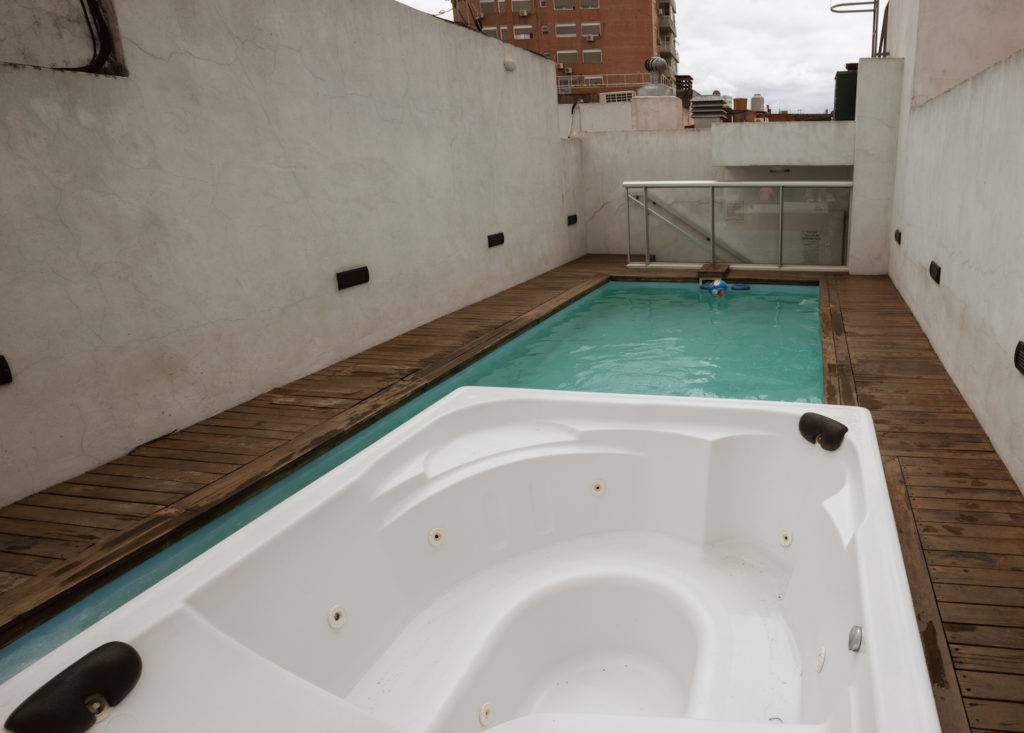 We chose this spacious 1 bedroom apartment (complete with huge bathroom and rooftop pool)
Retiro is another central option located right next to Recoleta. If you're visiting Buenos Aires for 3 days or less, consider staying here. It's possibly the most upscale area of Buenos Aires – full of art galleries, boutique shops, and top dining establishments. There are many 5-star hotels here and it's always full of energy. You can walk around and admire all the grand mansions, but you'll also notice a fair share of parks. Another plus is that there are many public transportation options here, so you can use this as your base and get to any surrounding areas pretty easily. We'd recommend it for those reasons and if you want to splurge on your hotel stay.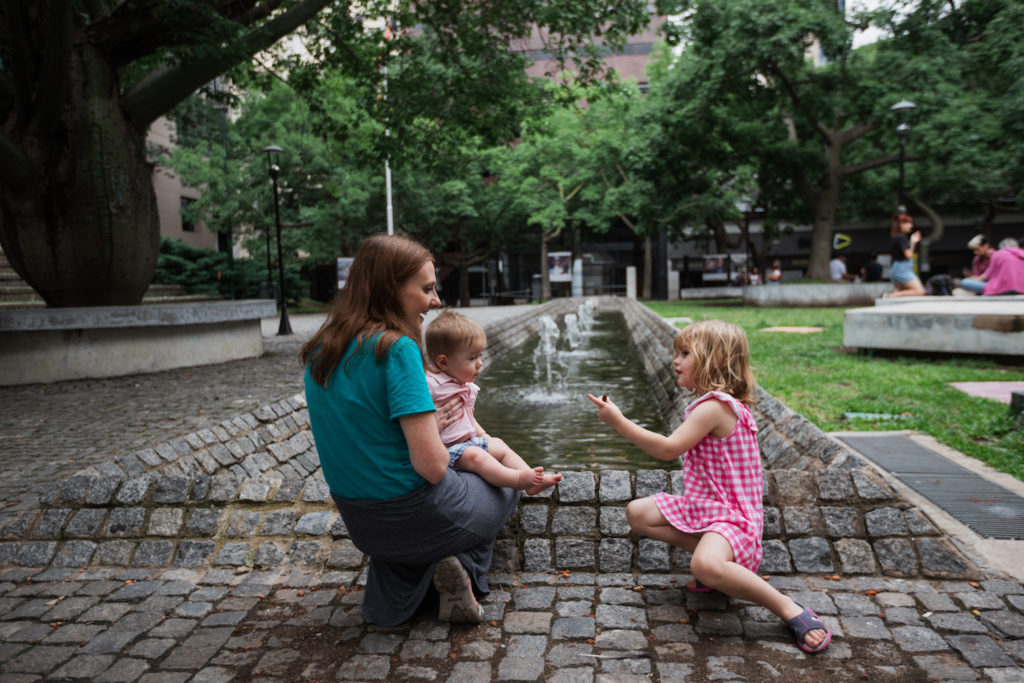 To see more of our picks for the best of Buenos Aires, check out our videos for the full experience. We'll caution that it was a weekend full of twists and turns. But you'll see what we mean.
If you are traveling to Buenos Aires with kids, we hope you're able to visit some of these spots. Many were local favorites and we'd go back in a heartbeat!
You may also like
✈ Is Buenos Aires Safe for Tourists?
✈ How Does Flying Standby Work in 2021?