Today's adventure takes us to the Arashiyama Monkey Park and Bamboo Grove in Kyoto (aka Arashiyama Bamboo Grove and Iwatayama Monkey Park 嵐山モンキーパーク) on the western edge of Kyoto on Arashiyama. Trust us when we say this: It. Is. Gorgeous. And it is an adventure.
And awesome as Arashiyama is, there are a few things you need to be prepared for. Because we certainly were not. We did not do much research on the specifics. So we want you to learn a bit from our experience!
It's a Climb, NOT a Walk, to the Iwatayama Monkey Park
Everyone kept saying "oh, the 20 minute walk is so worth it" the whole time we were there. No. It was totally worth it. But no, it's not a walk. That bad boy is a climb up stairs and trails. We were lucky we wore tennis shoes, but we ALMOST didn't! We're big fans of flip flops and wear them almost everywhere.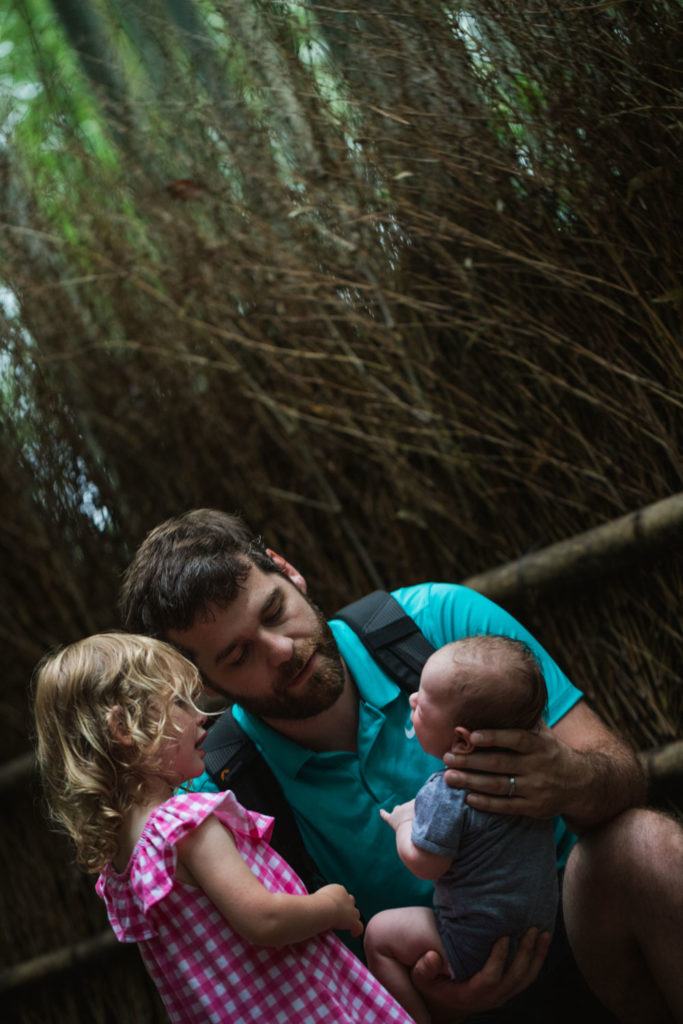 Moral to the story: wear good shoes and dress comfortably. If it's hot, bring water to stay hydrated. And for gosh sake, use the benches to relax a bit on the way up!
Visiting Arashiyama in the Summer? Be Ready for Bugs
So many mosquitos! Honestly, this one is short and sweet. Bring bug spray. Or be ready for those skeeters to bite. But the mosquitos aren't the only struggle! The heat and humidity were a lot to contend with, especially with little ones. It wasn't too terrible in the shade, but once you hit the sun…. game on.
The Bamboo Grove is Free
If you're looking for something that's low-cost for the family, the Bamboo Grove is your place. There's no charge to check it out. Granted, in its purest form, it's a long paved sidewalk through loads of bamboo. So you can take the strollers and go for a bit of a relaxing walk. No climbing or off-roading here.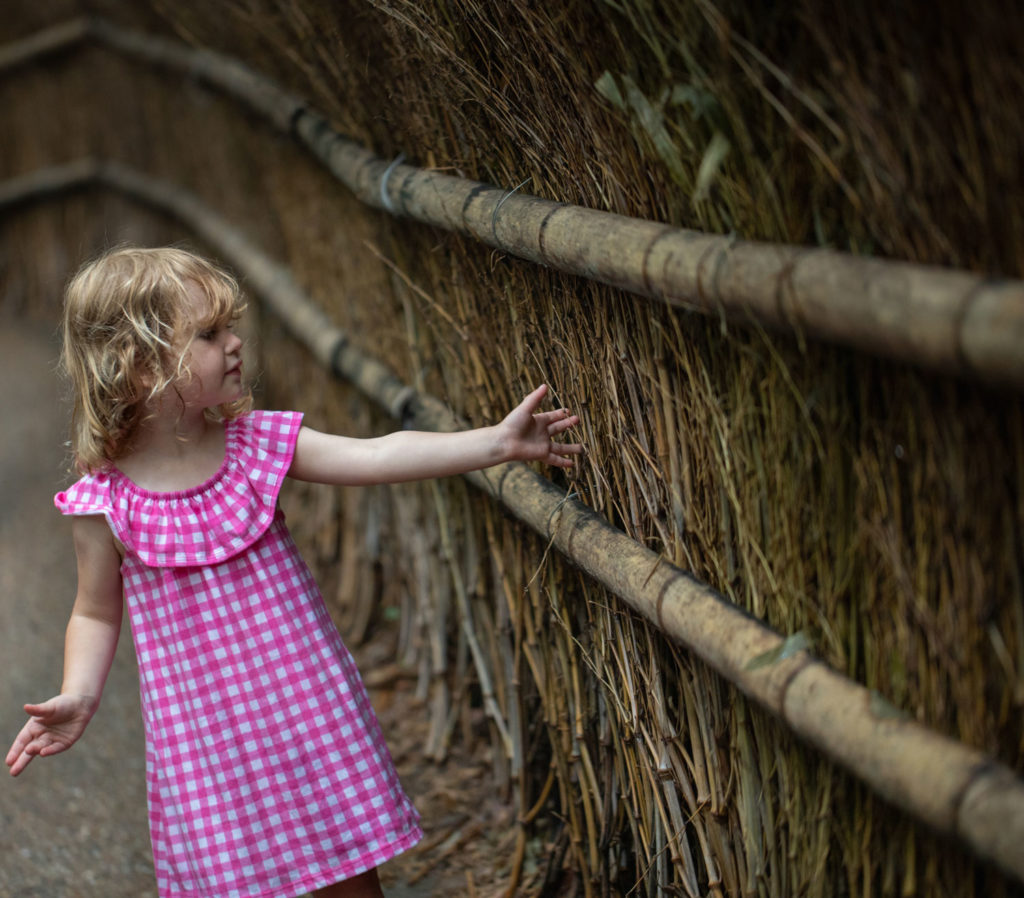 The only things you'll spend money on during the day are any food and drink you want, and of course: visiting the Monkey Park.
The Monkey Park is Worth Every Yen
And the Monkey Park will not disappoint you. It costs just ¥550 to get in ($5.18 in the US) and an extra ¥100 for a small bag of apples to feed the cute little monkeys. For us, it was worth every yen. Honestly, the experience was just so cool. It was scenic, adventurous, and everything you'd expect. But as we mentioned, it's not the same stroll that is the Bamboo Grove!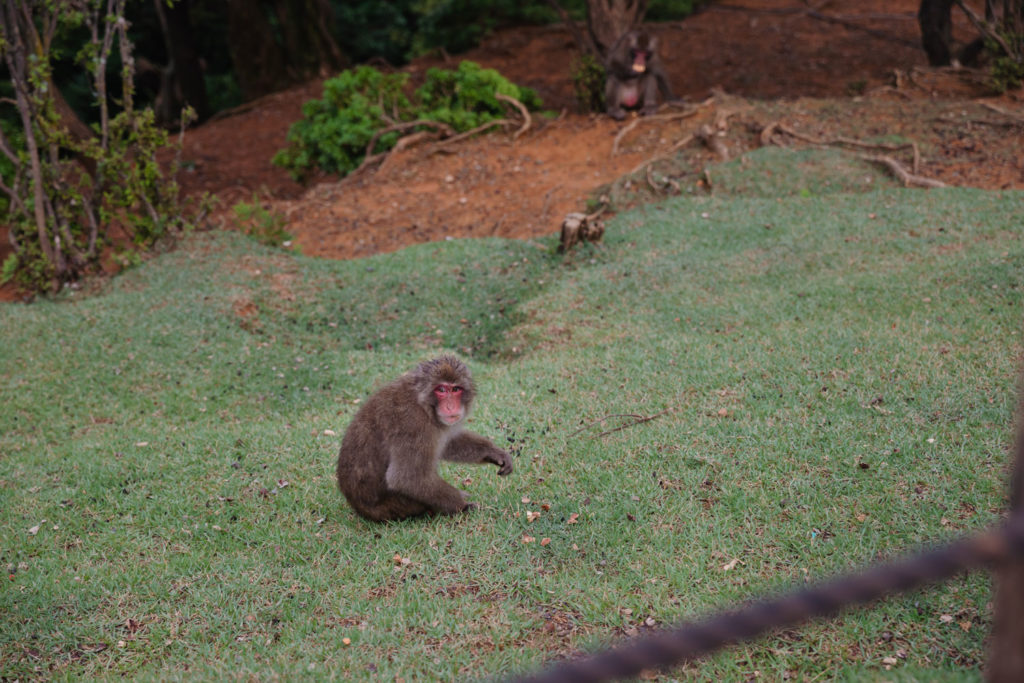 Arashiyama is a Long, Full Day
In all – it's a long day, especially if you have little ones. It was about a 45-minute bus ride each way from our hotel, we spent a few hours walking up and down the Bamboo Grove, and then a few more hours walking up to the Monkey Park. We spent maybe 8 hours in all on our adventure. Given the heat, jet lag, and effort required, it made for one exhausted family at the end of it!
End the Day in Arashiyama with Gelato
But we weren't too exhausted for gelato. Now, you don't have to take our word for it. But it's well worth stopping at Shinpachi-chaya (新八茶屋) for some gelato after finishing your day trip. It's conveniently right next to the bus stop, so it's easily visited without a ton of extra effort.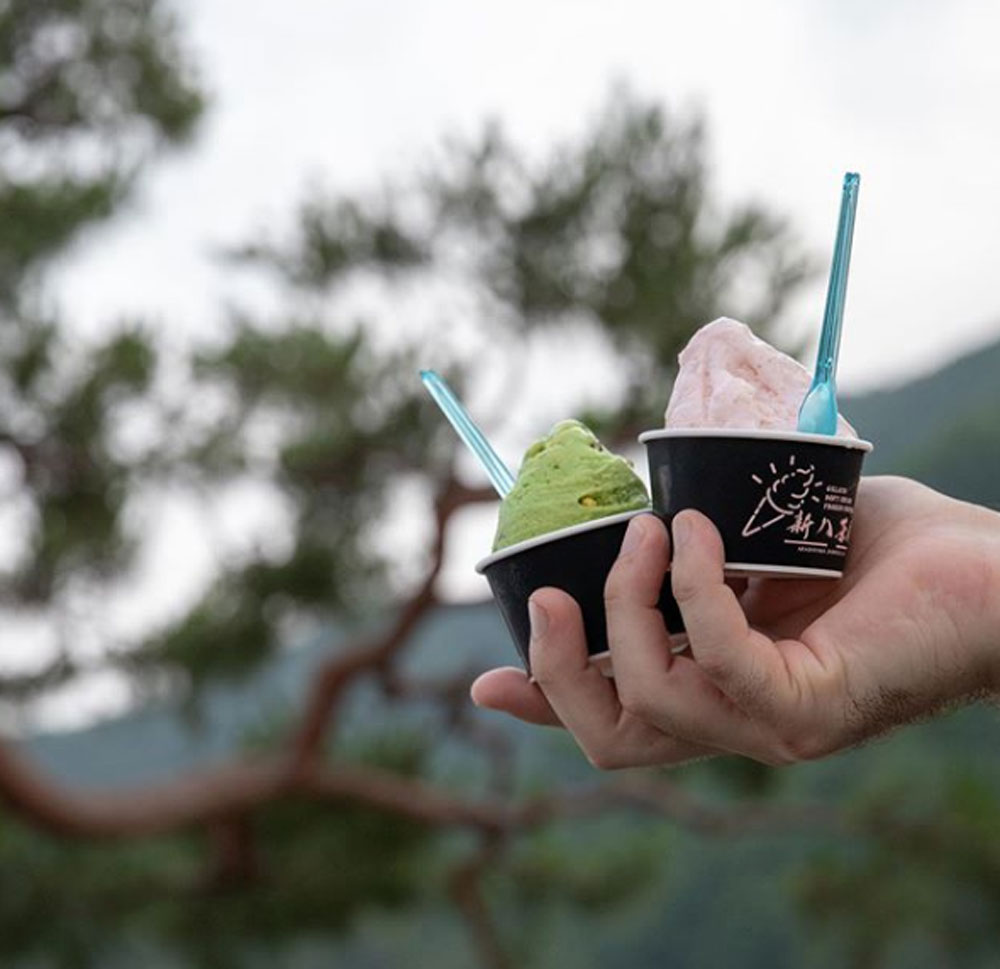 They have tons of flavors; green tea, mango, espresso, and soy just to name a few. It was delicious and refreshing. The perfect reward for walking off all those calories!
Looking for More of our Japanese Adventures?
Check out this post about taking kids to Osaka! And if you're looking for even more, go watch our videos about Japan on YouTube!
---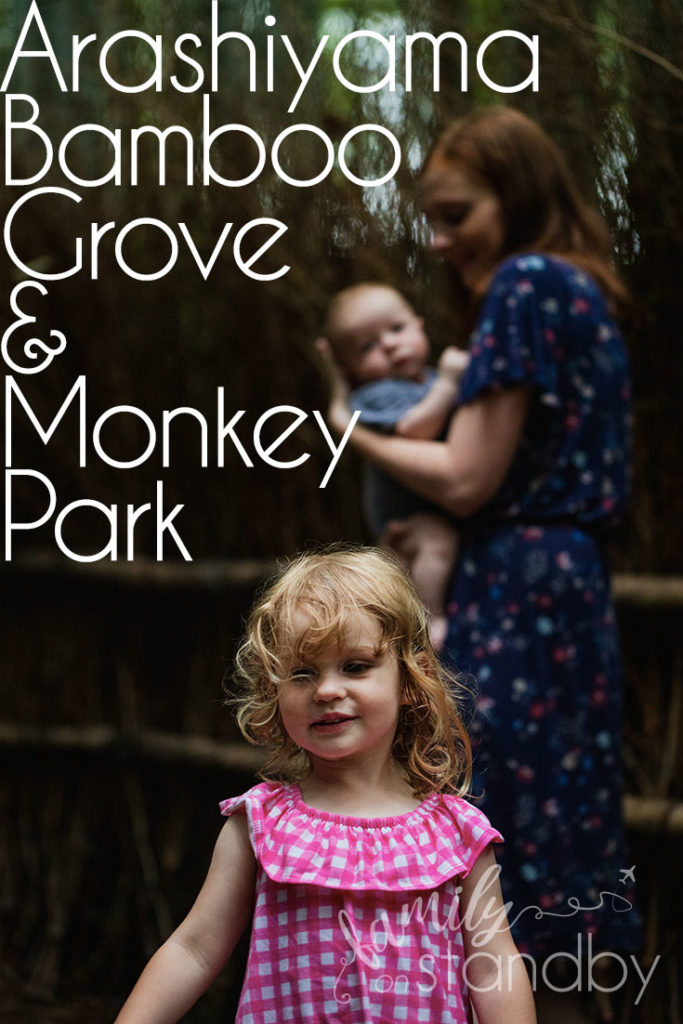 ---
More ways to follow: