If you've ever watched an episode of House Hunters and thought "man, it would be really cool to live on one of those houseboats," you're not alone. We too, have wondered the same thing and often considered houseboat vacations in the past. So while deciding where to stay in Amsterdam, we vowed to find the perfect family friendly houseboat rental. Who doesn't want to wake up to the sun rising over the canal every morning? It was one of our favorite vacation memories to date.
You Can't Do It In Every City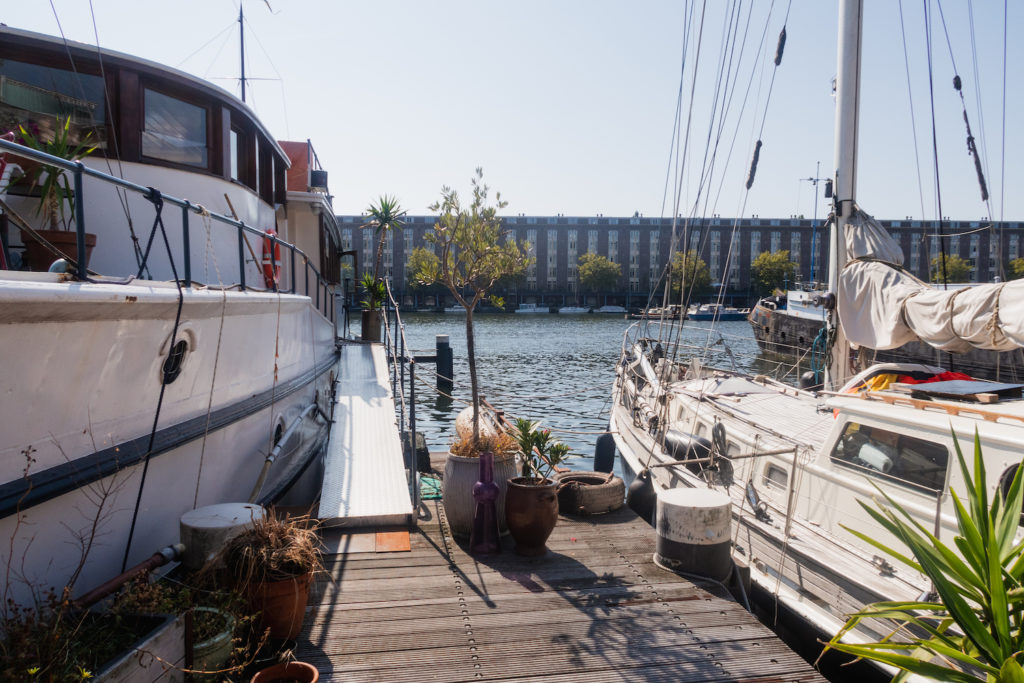 Stating the obvious, but it's a super unique experience. Only certain places allow houseboats, which means unlike staying at a hotel, it's kind of a rare thing. We love trying new things and staying in cool places when we travel. Houseboat vacations give you a glimpse of what life is like for a lot of locals. Houseboats in Amsterdam are part of the culture. They line the canals everywhere and each boat has its own style. It's fun just to wander along the canals and look at all the different shapes and sizes (plus they love to decorate the outsides in cool, interesting ways in Amsterdam!). Inhabitants have caught on and now rent them out for all to enjoy their own houseboat vacation.
Random sidenote: this feels like the right place to mention, the canal water barely moves and these boats don't sway hardly at all. At least the one we stayed in, but I can't speak for all. So don't take that to the bank. Chances are if you get seasickness, you'll be just fine on a houseboat.
A lot of these houseboats also have historic value, making them an even more unique experience. For instance, our houseboat Feja was built in 1926 and owned by a Dutch newspaper tycoon. Many houseboats have a lengthy history and if you're able to chat with the owner, you can often hear some pretty cool facts. The history alone is a reason to choose a houseboat for your family in Amsterdam.
More Space than a Hotel and Perfect for Families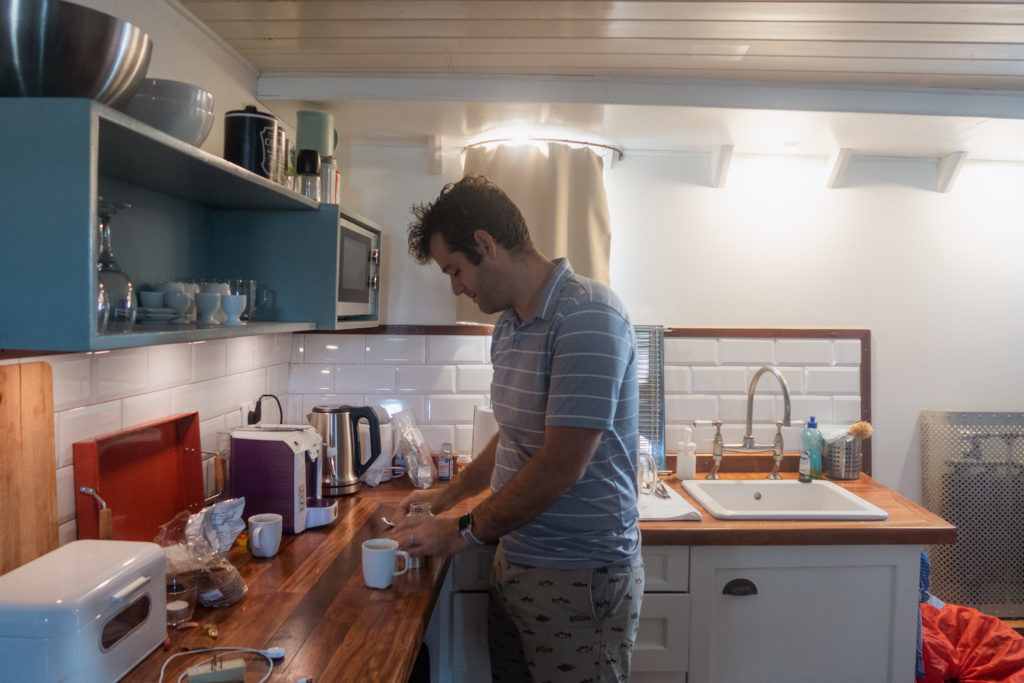 Many of these Amsterdam houseboat rentals (and I would assume other cities as well) offer lots of space to spread out. Our houseboat had a kitchen area, living room, bedroom nook, separate nook for kids, storage area, and two bathrooms. Of course, we also had outdoor space to enjoy in addition to the inside living area. It's perfect for breakfast before heading out for the day or a nice glass of wine in the evening.
Many of these houseboat vacations (including ours) also provide amenities for kids. Ours has a crib, children's lifejacket, fridge to store milk, and even a little nightlight for us to use. We loved having all the extra space, which we often don't get with a small hotel room.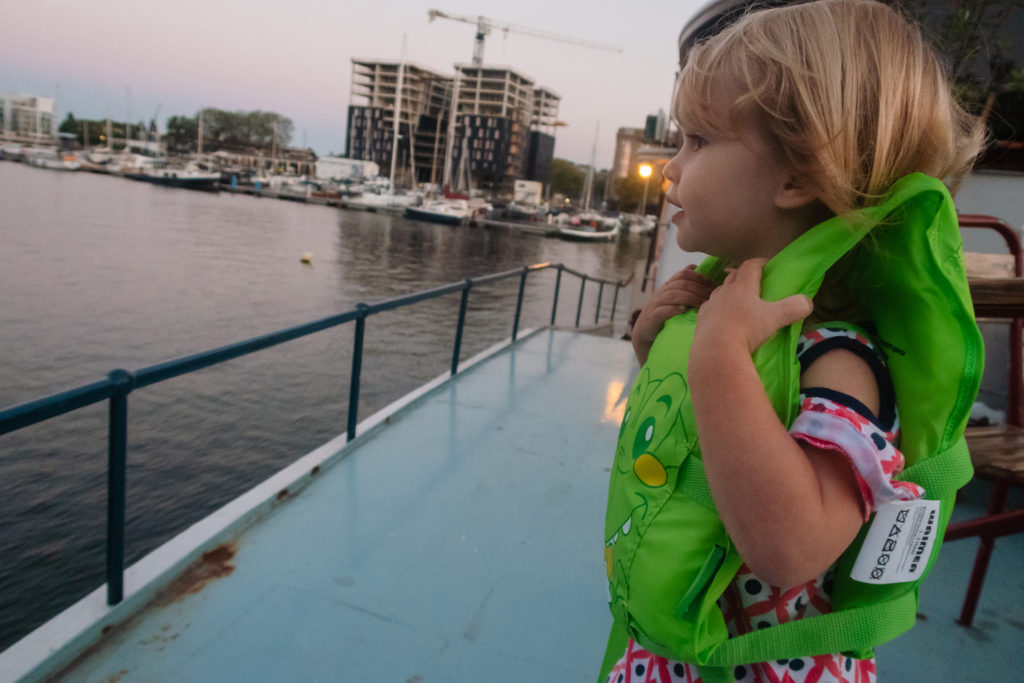 Also, in case you're wondering, some boats are more little kid friendly than others. Ours had open railings, so if safety is a major concern for you based on your children's ages, check around at different houseboat rentals to find one that meets your needs. We were a little wary at first, but found if you ensure little ones are wearing a lifejacket and you keep a close eye while outside, it's easy to adapt and we didn't have any major safety concerns.
Location and Cost
Houseboats are spread all over the city. Ours was a couple miles from the city center, which was easily accessible by tram in under 10 minutes. But if you'd prefer to be in the thick of it all, there are tons of houseboat rentals in Amsterdam right in the city center. Those also tend to be more on the spendy side, so location could depend on your budget. Speaking of budget, our rental was €145/night (around $165 USD), which I found to be totally reasonable and on par with hotels in Amsterdam. It's a great deal given the amount of space you get and another reason why houseboats are a great place to stay in Amsterdam with family.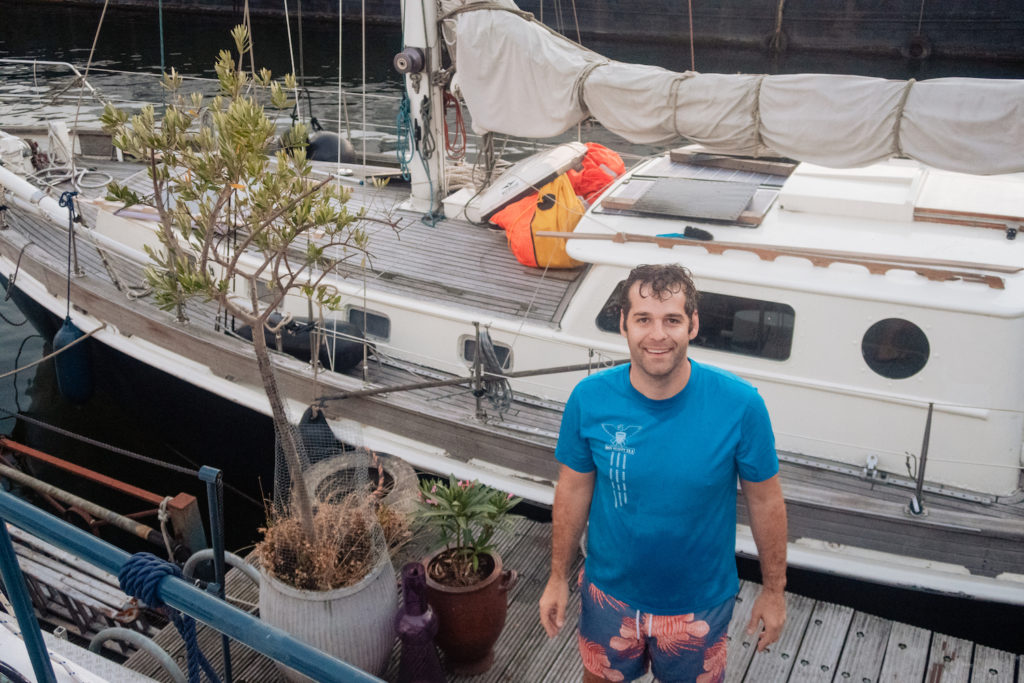 What's it Like Living on an Amsterdam Houseboat?
To give you a brief overview of our experience, we had the world's best hosts. They gave us advice on things to do in the area and were super hospitable. They hadn't previously had a toddler on board, so they went out and got a children's lifejacket to keep on the boat and allow her enjoy the outdoors. It was just all the little things that add up for a memorable experience. And you don't often get these extras with a hotel.
The inside of the houseboat was furnished with everything we needed. Kitchen and bathroom supplies, clean sheets, fridge with some beverages, maps, suggestions of things to do in the area, wifi and a tv, lifejackets. It really had everything.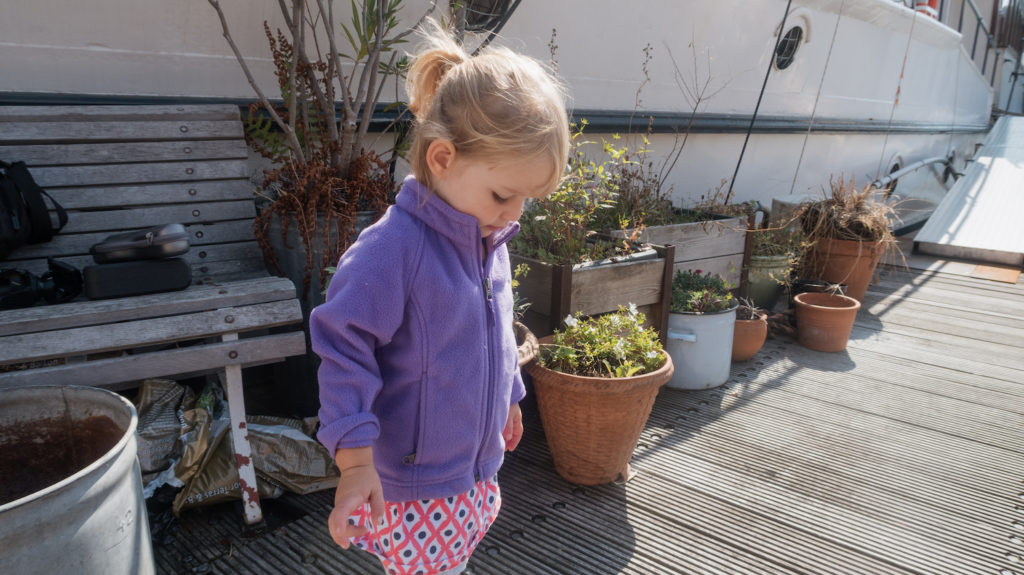 Cleaning depends on your houseboat and hosts, but ours seemed to be tidied up every day. And some houseboats will provide complimentary breakfast, or breakfast for a fee like ours. We always liked to get out and have some classic Dutch pancakes at a local cafe, but to each his own.
One thing we haven't yet mentioned is whether it's safe to swim in the harbor water (note: not the canals… that's illegal). We were totally surprised to learn the water is really clean. We saw other people swimming one day and decided to try it out for ourselves. While a little chilly, the waters in Amsterdam are perfectly swimmable (at least in our area, but check your own).
Moral to the Story: We'd do it Again!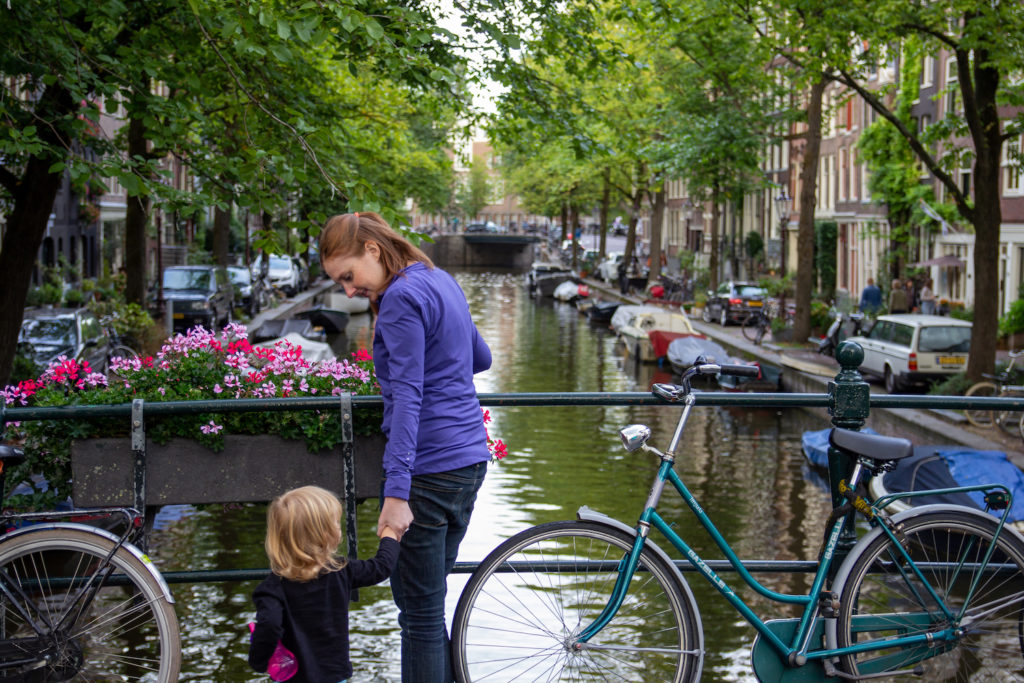 All of these are reasons why our Amsterdam houseboat rental made for an exceptional experience. We would do it again in a heartbeat (and our daughter often asks if we can). It's something adventurous and fun for the entire family and we highly recommend it. To hear more about our stay and check out a tour of our Amsterdam houseboat, Feja, check out our video.
And let us know if you have any questions about houseboat living, whether in Amsterdam or elsewhere. We're happy to provide more information about our experience!
You may also like
✈ Video: Can you swim in the canals in Amsterdam?
✈ Video: Zaanse Schans Windmills
✈ Video: Kid friendly Amsterdam food tour
✈ Blog: Harvest Hosts unique camping experiences
More ways to follow: