Welcome! We're Nick, Brittany, Olivia, and Everett. Otherwise known as Family on Standby. And we're so glad you're here and ready to join us on our adventures. Travel is one of our greatest passions and we love exploring new cultures and destinations. Before we became a family of 3 (well…now 5), we would travel as often as we could. And since adding our energetic kiddos to the clan, nothing has changed. We still love to travel as often as we can.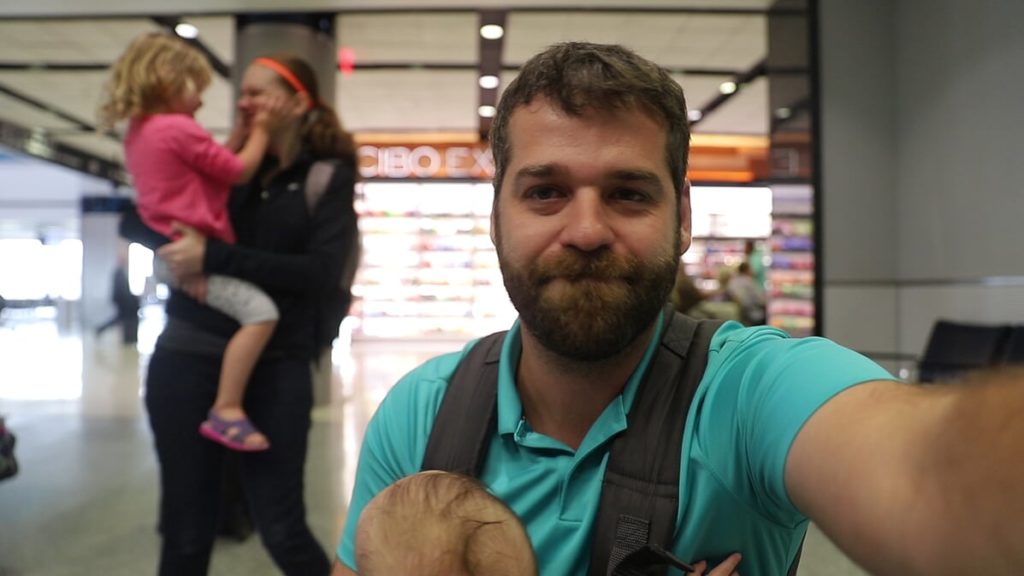 Family on Standby
Family
People always told us to travel before kids because after kids you can't travel. Those people are missing out. Traveling as a family has allowed us to create so many awesome memories! We take Olivia, Everett, and Amelia everywhere with us. Occasionally, we'll do a couples trip, but for the most part we feel there's nowhere we can't take them. You can truly make any destination kid-friendly. Though, we do try to find family friendly hotels or rentals and activities that will be fun for them in every place we visit. The kiddos have become quite the rockstars at traveling. We often have to be flexible and they just roll with the punches. Part of the hope for this blog is to inspire other families nervous about planning a trip with kids (or maybe you already travel with kids, which is awesome!).
Standby
Aside from very few exceptions, we do all our traveling on standby…or on the fly. We show up at the airport and hope for the best. You're probably wondering why we would do that to ourselves. Nobody likes showing up to the airport without a confirmed ticket. I mean, nobody. The cut and dry answer is that I work in the airline industry and in order to save money, all of our flights are on the standby list. Yes, it can be stressful. Yes, people think we're nuts. Yes, sometimes we spend our entire day at the airport and still don't make a flight. But it's always an adventure and it allows us to travel to so many cool destinations.
By the way, we only have 10 vacation days per year to work with at our jobs. So it's not as though we have unlimited time to travel. We do what we can. Short weekend trips are kinda our thing at this point.
Family Travel Goals
When we first starting traveling, we just basically…went. We explored culture, popular sights, and some really good eats. But then we decided traveling is such a privilege, we really should come up with some goals of what we can take away from each place.
Traveling adventurously
Somewhere along the line I'm sure you've heard the famous Helen Keller quote "Life is either a great adventure or nothing." She's not wrong. Sometimes we get so caught up in familiarity and routine that we forget to follow her great advice. We'd like to do more living in the moment and embracing the unexpected. These are things we want to teach our little one. So we've made it our mission to do at least one thing outside our comfort zone in each place we visit. Big or small, we want to really value each experience.
Appreciating different cultures
One of our favorite parts of traveling is learning to live like a local. We love experiencing local customs, foods, and activities. Learning and respecting other cultures has helped us to become much more open minded about the world. It's fascinating to discover different traditions and lifestyles. Even within our own country. And we've met some of the friendliest, coolest people during our travels. We want to make sure we take the time to slow down a learn a new skill or perspective in each destination.
Have fun and create memories
Simply put, we travel to create lasting memories as a family. It's a great way to de-stress and do something fun. We've seen some beautiful places and have countless stories about exciting, funny, or unexpected moments while traveling. Whether it's our first time or fifth time visiting a place, there are always new memories to be made and fun to be had.
We love sharing our favorite travel experiences, but if there is anything you'd love to hear about along the way, let us know! We're all about answering your travel questions. Also, follow along on our Family on Standby social media pages for even more travel updates!
More ways to follow Family on Standby: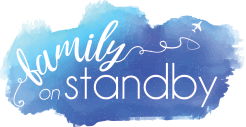 A quick note: Some of the links provided are affiliate/referral links and we do receive a small commission at no cost to you. This does not cost you any extra when you make a purchase. We use affiliate programs from places like Amazon, Impact.com, Priority Pass, Harvest Hosts, and similar. We very much appreciate your support!