If you found this because you were searching for new YouTube family travel vlogs to follow, you're in luck. There are tons and tons of lists out there featuring the same Top 10 Family Travel Vlogs but we really wanted to highlight some new(ish) channels to inspire your travels. We've gathered 9 awesome YouTube family travel vlogs to check out this year and hope you'll subscribe to follow them around the world.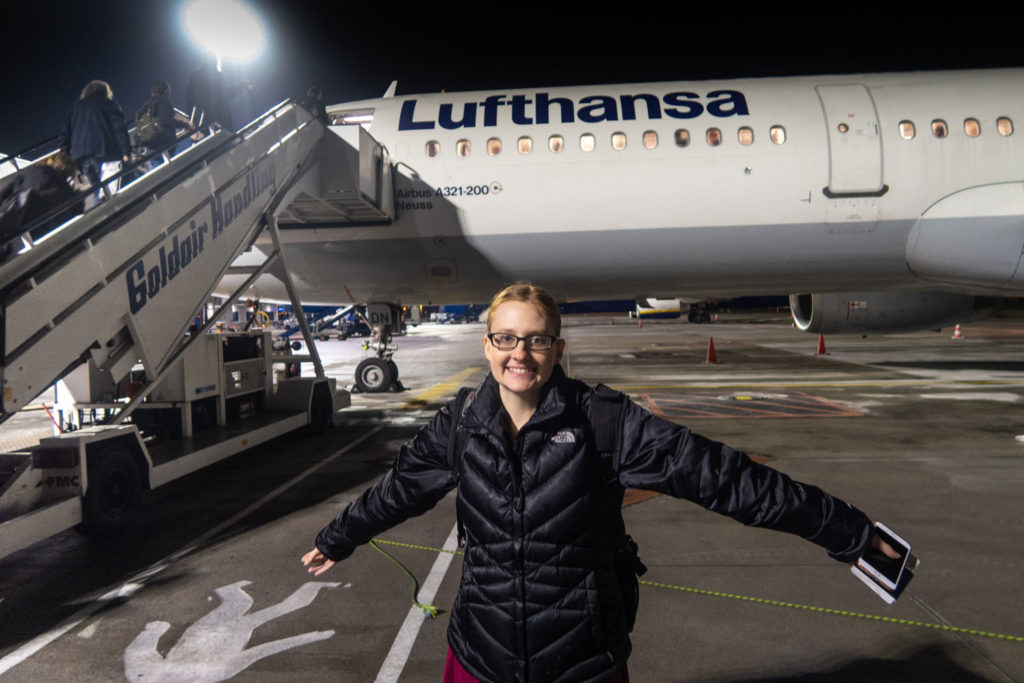 We know there are a TON of family travel vlogs to follow, so we narrowed down our favorite, growing families that post on the regular. These are all worth binging, so put a pause on Netflix and put down the Apple TV remote. Time to get your wanderlust on. And maybe your baby fever, too.
Family on Standby
Because we have absolutely NO shame, and this is our list, we're putting ourselves on this list. Now, chances are that since you're here, you are already an awesome subscriber. If you already subscribe, maybe consider joining the new Standby List! Don't worry – we didn't count ourselves in the 9 family travel vlogs, so you're totally not getting ripped off!
But if you're new around here, we are Nick, Brittany, Olivia, and Everett: AKA Family on Standby. We are a family of four traveling the world and living the non-rev lifestyle. We don't buy plane tickets – we fly standby – and that means we only go if there are open seats. Sometimes we try Hawaii and end up in Athens. Other times we get where we want to go. And sometimes we even go … nowhere. Follow us along on our journey to prove to parents that travel with kids doesn't have to be stressful. Or well planned.
---
The Backpacking Family
Blighty born travelers who have had a baby boy who has inspired them to show the world that life doesn't end with children, it begins. Many hang up their backpacks after they have babies, we just filled ours with nappies and became more determined to explore. As we grow as a family we want to educate him through this precious shared gift we call planet Earth.

The Backpacking Family
That's definitely a message we can get behind. Their videos are exciting, adventurous, and thoroughly entertaining.
---
Family Travel Vlog
We are the family behind Family Travel Vlog, Dale (aka Dad), Natasha (aka Mum) and our three beautiful, noisy, adventurous girls, Skylar, Kiara and baby Summer. We are starting this channel as a way to record and share our adventures. On our channel you will find travel inspiration, family moments and lots of tips based on my experiences.

Family Travel Vlog
If they can travel to Bali with three tiny kids, surely the rest of us can handle it! They started their channel with a similar purpose to ours – to document their kids' adventures and to prove kiddos are portable.
---
Camp David Adventures
Living day to day life is an adventure in itself, add two parents trying to do their best, two kids going into Adolescence, and a recent relocation and you have Camp David Adventures! We want to document this important time in our lives. What better way than a vlog? The work will be worth it and we will all have some fun along the way!!

Camp David Adventures
You can't go wrong with Disney. And that means you can't go wrong with Disney 3x in 1 day! Their family travel vlogs are mixed with adventure and at home life. Definitely worth a follow!
---
Unofficial Bucket List Family
We are the "unofficial" bucket list family, my name is Loren, I'm originally from Romania, and my wife, Julie is from New Zealand. We have a beautiful baby daughter whose 2 year old and before we had her we loved to travel and plan to do more traveling with her. Each week during the weekend we will be posting a NEW VIDEO of places that we've been in New Zealand, Tahiti, Kauai or here in Southern California.

Unofficial Bucket List Family
Tons of travel in New Zealand, So Cal, and Tahiti, plus airport lounges and in the skies above. Unofficial Bucket List Family travel vlogs are always insightful and fun – a how to for family travel!
---
Traveling Graces
Join us as we strengthen our family through experiencing new adventures around the world with our two kids! We hope to inspire you through our family travels and make it attainable for you as well.

Traveling Graces
Treehouses, boats, wherever. The Traveling Graces are always up for an adventure and we're always there to follow along on said adventure.
---
Always an Adventure with Kids
Raising kids is always an adventure! We love to live life to its fullest and explore what the world has to offer! Why travel with kids? They're so young, they'll never remember it! It's too expensive! It's too hard to travel with kids! I don't have enough vacation time! Where there's a will there's a way!

Always an Adventure with Kids
What more can we say? They refute every excuse possible for traveling with your children, just like us.
---
The No Regrets Family
We are the Knelsens. We're a small Canadian family from the prairies and we're changing things up in 2019 by pursuing our long-time dream of full-time travelling. We believe life is best-lived with No Regrets.

The No Regrets Family
What an incredible adventure! They sold it all and are traveling the world full-time. Something many aspire to do, but few (ourselves included) take the leap to accomplish!
---
Traveling Holmes
Hello world! We're the Traveling Holmes- a family of 3 who decided to sell everything, and leave home for an adventure around the world. We're documenting our journey in becoming digital nomads, and will share the ups, downs, and special moments.

Traveling Holmes
Sensing a trend here? They sold it all and are hitting the skies. How are they handling the life of being digital nomads?
The Family Traveler
We are a traveling family of 3 (about to be 4) and have lived in Arizona, England, Germany and are currently in Connecticut. We love to travel and immerse ourselves in the cultures of the places we visit, and that includes the food and drink of course! We also are avid Disney fans (one of us even worked at Walt Disney World several moons ago) and love to frequent the theme parks and cruise line. We hope to capture the essence of our brand of family travel and bring it to you in our videos.

The Family Traveler
Something tells us you might have another vlogging family out there that will be showing you the ins-and-outs of traveling with a newborn!
---
Plus A Few Bonus Channels:
We love family travel vlogs, but we've seen some other great channels along the way! Here are just a few of them:
---
The Brookhart Project
Hi there! We're Sarah and Peter from the Fab 5207 and we are so grateful you have found your way to our brand new channel. We relocated our life from the world's greatest city, Chicago, Illinois, to the most magical place on Earth in Orlando, Florida. We hope you subscribe and follow our daily vlogs!

The Brookhart Project
We are so in love with Sarah and Peter. They daily vlog their lives in Orlando. Particularly interesting where they parallel our lives – they're battling infertility and struggling along the IVF journey. We're invested now and hoping right along with them for success.
---
Tastes Seoul Good
"Tastes Seoul Good" (테이스트서울굿) delivers the best of Korean food and travels! We aim to bring viewers a unique spin on the expat lifestyle in South Korea. I an American who loves to explore the many varieties of food that can be found in this diverse country! Be sure to subscribe to stay up to date with our culinary adventures as we eat our way through South Korea!

Tastes Seoul Good
Tastes Seoul good is a channel that checks all the boxes. Unique food, interesting personality, and something new learned every episode! Well worth a binge!
---
Great Michigan Bush Company
Watch Striker, Riddle, Scooter, Dipstick and the others fly through the Michigan sky's. TGMBCo. Us a loosely formed group of pilots who dream of being bush pilots but have a difficult time finding a grass strip. Bush flying is the dream but living in Detroit limits the opportunity. Our aircraft include a Cessna 170, Cessna 172, Stinson 108, and Piper Comanche more planes are on the way. Our main goal is to promote general aviation and have fun. This channel will document our adventures and hopefully inspire others to get out and fly.

Great Michigan Bush Company
Interested in flying? Look no further. Great Michigan Bush Company shares with us ALL the experiences of general aviation.
---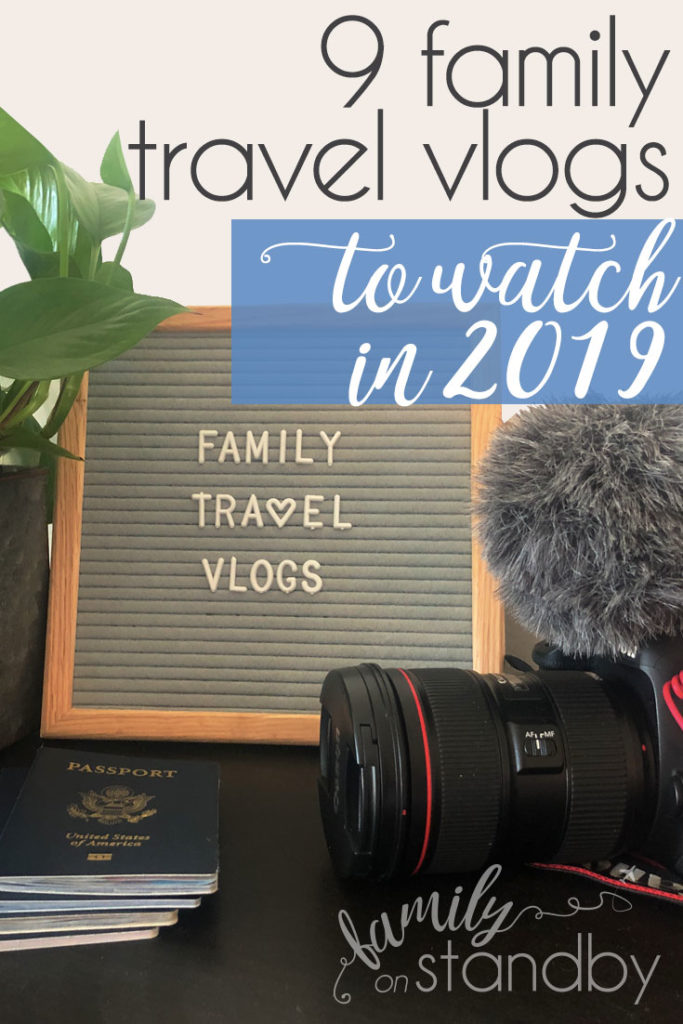 More ways to follow:
Instagram | Twitter | YouTube | About Us
Do you have any family travel vlogs you think we need to subscribe to?!