Raise your hand if you have kids who love being outdoors so much that they would live outside if given the chance. We have two of them. And we love it. Yesterday, our four year old even chose outdoor play time over the iPad (it was a proud parent moment). One of the best summer vacation options for kids who love being outdoors is an RV road trip. Bound to be a popular activity this summer, we put together our 9 best family RV trips you can feel comfortable taking with kids (and beginner friendly I might add!).
But first…why take an RV trip with kids and where to rent one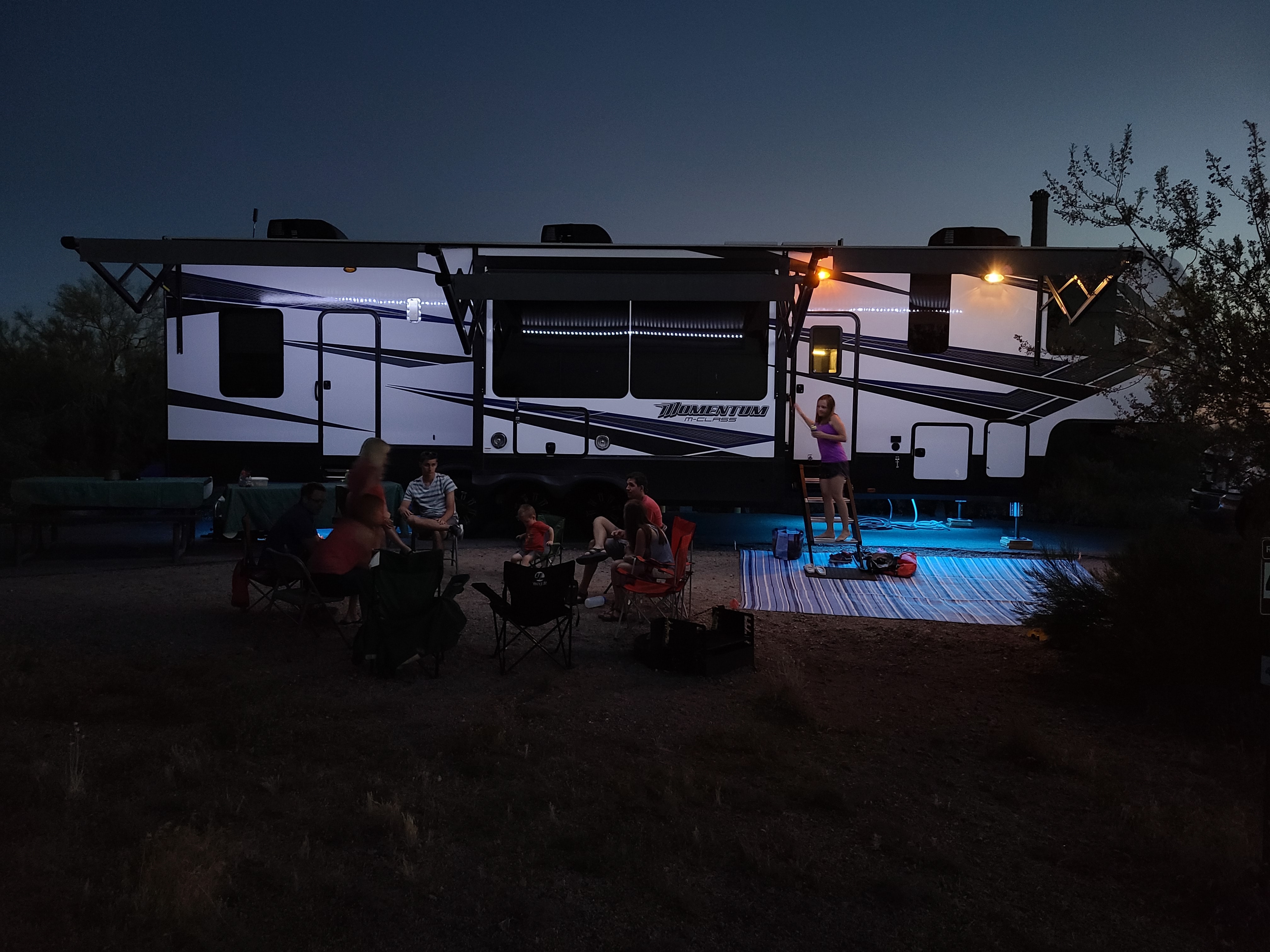 RV trips are a great option for kids of all ages. Especially if you're not super comfortable traveling with young kids, an RV trip is the perfect option. Some advantages: they are affordable (cooking in your RV, gas is likely cheaper than airfare), you can create your own schedule, you can bring as much stuff as you want (or almost as much as you want), pets can join in on the fun, it's a comfortable way to travel. I mean truthfully we could go on and on – the advantages are there. We LOVE that you can really take your time getting to where you want to go. Cue overused, inspirational phrase. The journey is just as important as the destination. So true though.
As far as choosing an RV to rent, one of the most popular options is RVshare. The way it works is you search for RVs based on location, features, or RV type, or any combination of these filters. Then you can chat with the RV owner to arrange all the details and ask any questions you may have. And then comes the fun part: you meet, get a quick run through, and head off into the open road. And then the not so fun part: you have to return it when vacation is over. Boo. But it's super easy (many RVs have instant book options) and it's kind of like the Airbnb of the RV world.
Choosing a destination for your family RV trip
Here's where we'll talk about some of our favorite destinations that are great for RVing. And while you can be more flexible RVing than say heading to the airport for a flight, you still want to have an end goal in mind. You know, so you don't end up in the parking lot of a local Walmart. So let's take a look at some of the most popular family friendly RV destinations that your kids will love.
1. Gatlinburg, Tennessee
There's no doubt national parks will top the list of destinations for best family RV trips. And for good reason. Not only do you get to enjoy the fun of RV camping, but when you get there, you have a pretty dang cool location to explore. And why not start off with the biggest? Gatlinburg serves at the entrance for Great Smokey Mountains National Park, which welcomed a whopping 12.5 million visitors last year, making it the most popular national park. What makes it so popular and why is it great for family RV trips?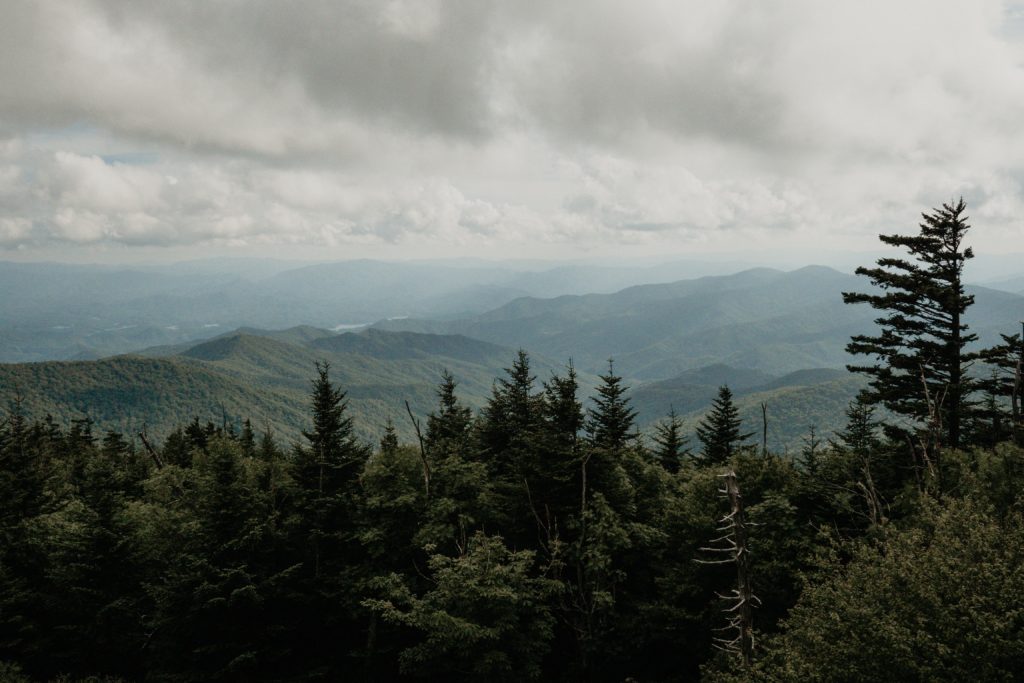 Aside from the fact that it offers some beautiful scenery, the Great Smoky Mountains has so many hiking trails – over 800! And they range in difficulty. If you have young kids, there is a trail (or 100) for you. If you are looking for a more challenging hike, there are plenty of options for that. But the history is also an important part of the Great Smoky Mountains. Cabins, churches, barns. Plenty to keep you busy. And if you need some extra incentive, Dolly Parton has an amusement park nearby in Pigeon Forge. So if you're looking for a destination full of activities in addition to your RV camping fun, this is the place for you.
Where to stay in Gatlinburg: Smoky Bear Campground
See also: Nashville Day Trip
2. Niagara Falls, New York or Canada
Next up, Niagara Falls. This one is cool because you can be in the U.S. and then in Canada. And then back the U.S. (if you have a passport). It's great for kids who love being outdoors because of all the wildlife, along with stunning views. The most obvious being Niagara Falls itself. It offers definite wow factor for kids and they also have a super cool boat that can take you right under the falls.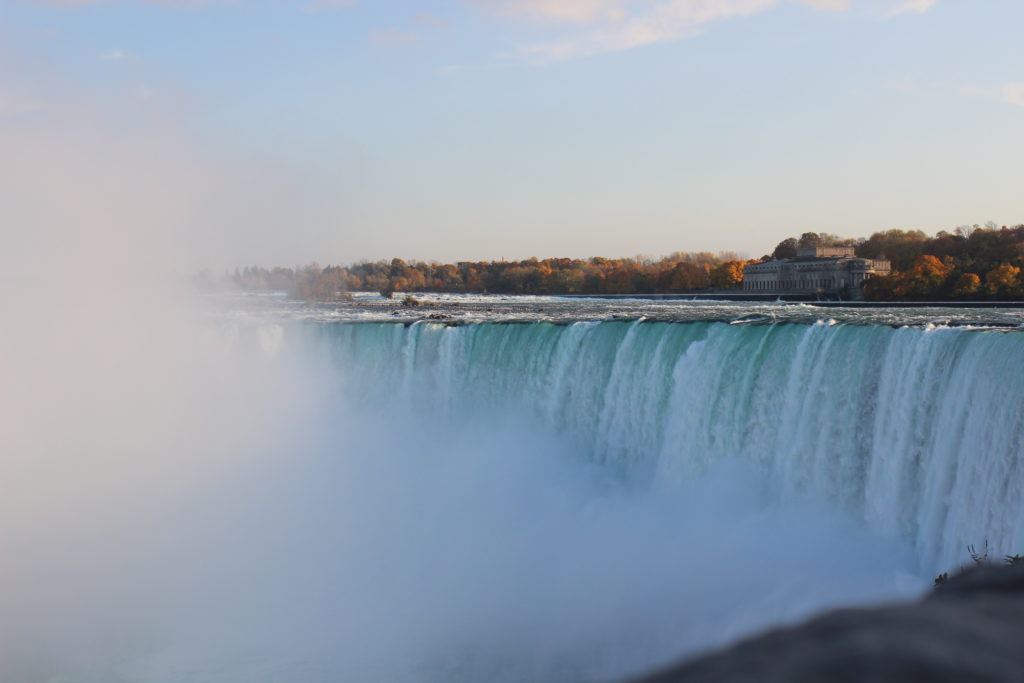 In addition to viewing Niagara Falls, you can also check out nearby hiking trails and entertain the kids by locating all the bird species (there are more than 300!). If you can sneak in an adult activity, they are also famous for their ice wine. And we can attest how delicious (and sweet) it is!
Where to stay in Niagara Falls: Four Mile Creek State Park
3. Redwood National Park, California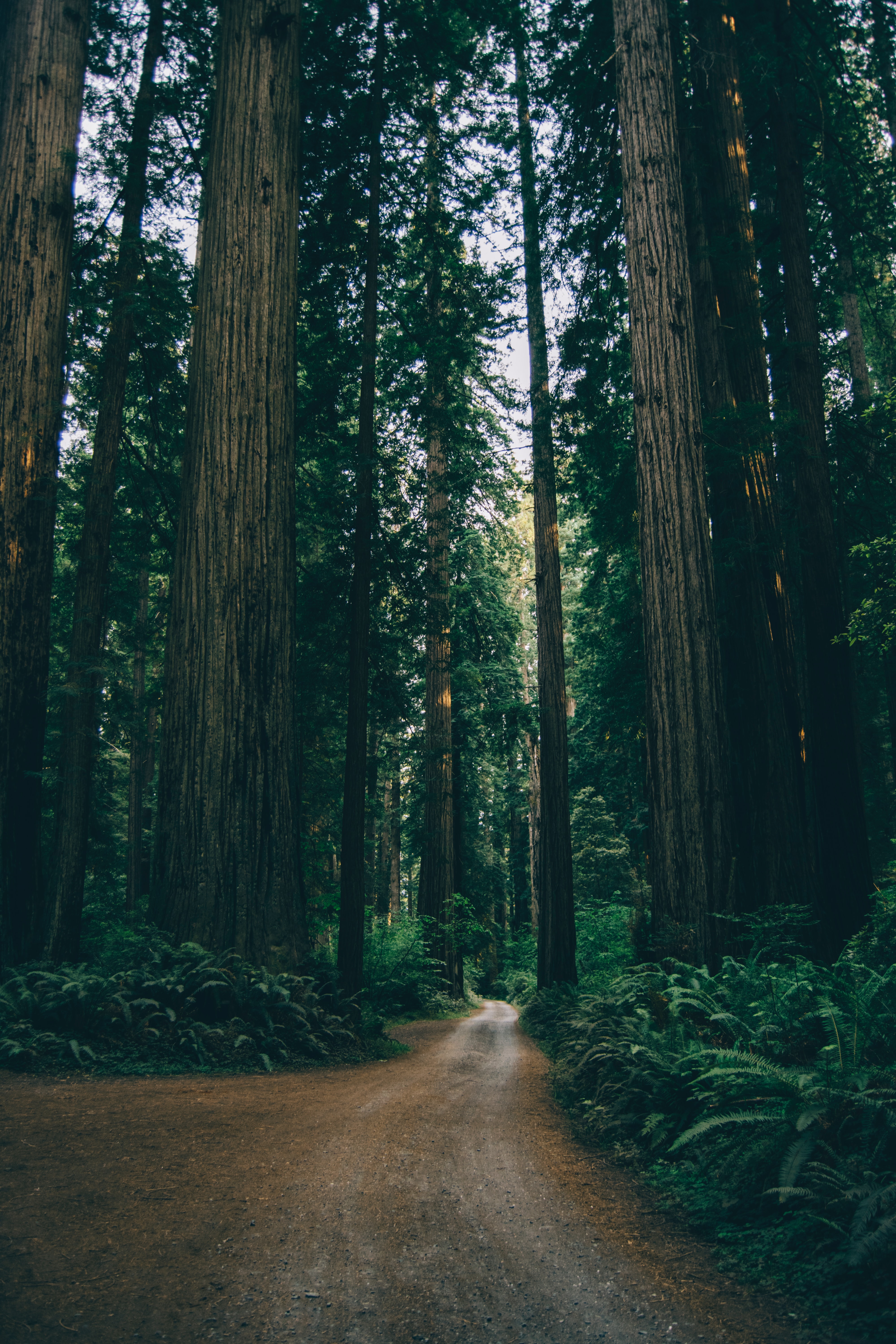 If you have kids that love trees (the bigger the better), this is one of the best family RV trips. If you've never seen a redwood tree, Google some of the beautiful pictures, or take a look at the one here. Redwood trees can be over 300 feet tall, 20 feet in diameter, and over 2000 years old! We have not made it here with kids yet, but we are trying to make a trip happen. Our kiddos love calling out trees while we're going for walks and these trees simply can't be beat. We could spend our entire trip just hiking around looking at the trees and they would be constantly entertained. But the cool thing about Redwood National Park is you can get to Portland in under 6 hours, which is another super cool place to RV. So conveniently up next…
Where to stay near Redwood National Park: Klamath River RV Park
4. Oregon Coast
This is a fun one for family RV trips because you can choose multiple destinations and create a road trip out of it. Start in Cannon Beach (because Goonies!), visit the Tillamook Creamery in Tillamook, hit up Newport for colorful eateries, check out Thor's Well, and visit the dunes in Oregon Dunes National. You could even go more inland to check out Bagby Hot Springs, Enchanted Forest, Portland, and Mt. Hood National Forest.
Part of the fun is that Portland offers so many different options for you to route. And it's great for nature lovers. So much wildlife and the scenery varies from place to place. Your kids will go crazy for it.
Where to stay in Oregon: Cape Lookout State Park
5. Arches National Park, Utah
Working in the airline industry means endless inspiration from coworkers that have traveled all over. But one spot always seems to be a recurring hit – Arches National Park. It's an Instagram worthy destination known as one of the most beautiful places you will ever visit. Made famous for its unique rock formations, kids can experience colors and textures unlike anything they've seen before.
There are many stroller friendly trails, which is great if you have young kids. And Sand Dune Arch is a must for kids to jump all over the soft sand. Keep in mind Spring and Fall are the most popular times to visit, but if you can brave the hot daytime temperatures, it's one of the best family RV trips for the summer.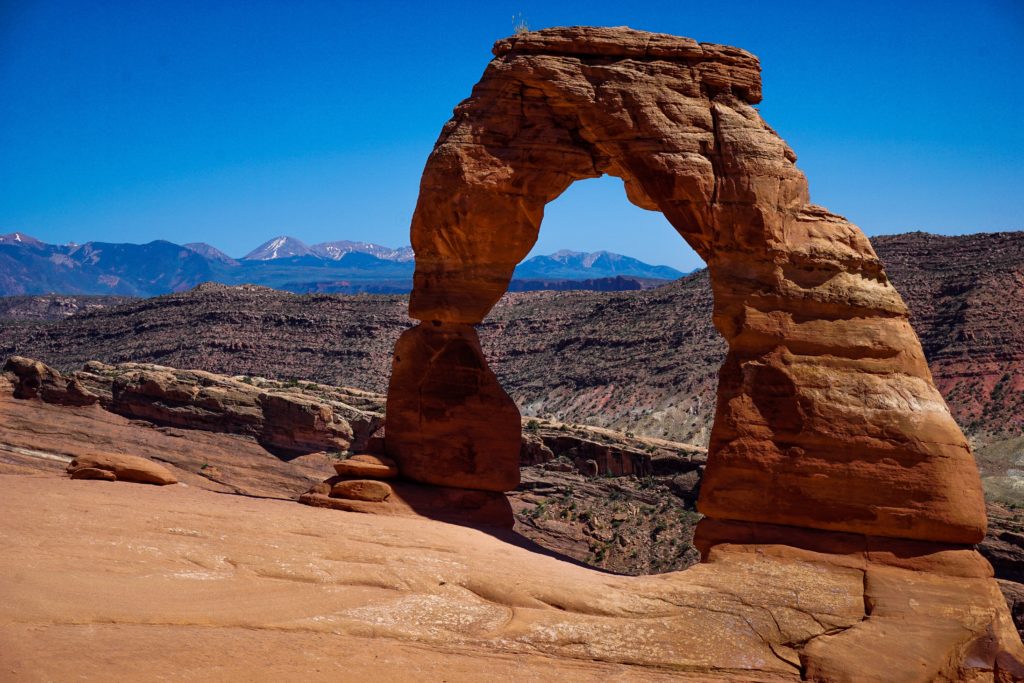 Where to stay in Arches: Devils Garden Campground
6. Austin, Texas
We may be biased for this selection after living in Austin for two years. But it is such a fun city, and it makes the perfect jumping off point for your Texas RV trip. For kids who love being outdoors, this may be one of the best city options. Austin is a very outdoor oriented city and is perfect if you want to add a city stay to your trip. Speaking from personal experience, don't leave without barbecue. Our personal favorite: Rudy's, for the true gas station barbecue experience. And for outdoor activities, take a dip in Barton Spring's Pool, canoe down Lady Bird Lake, and take in the view at Mount Bonnell.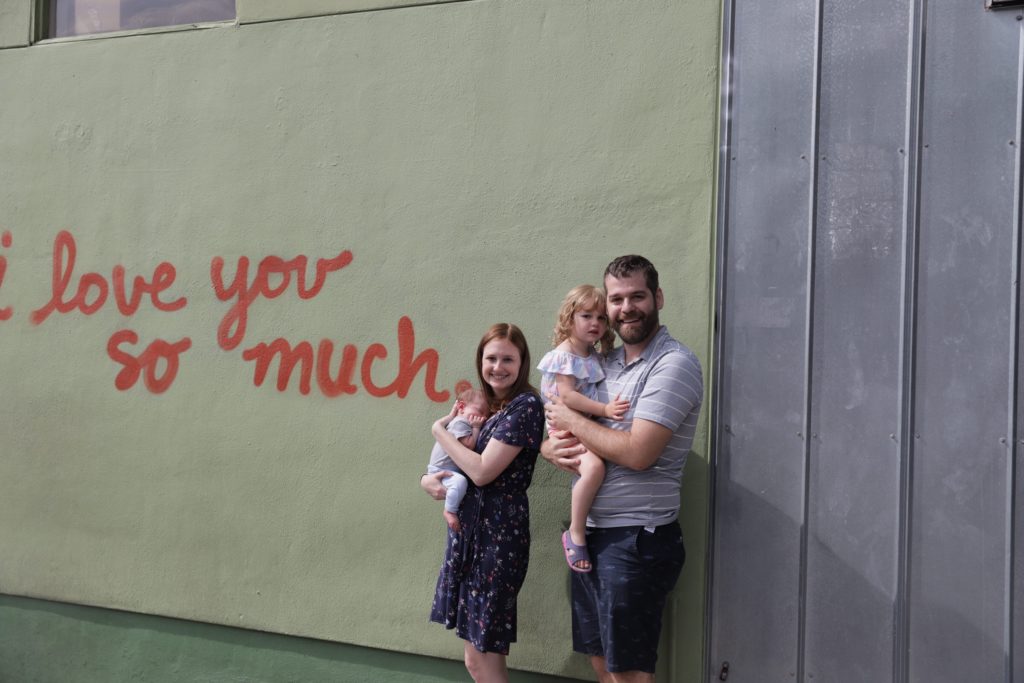 Then if you want to continue your Texas road trip, check out Marfa, Big Bend National Park, and Dinosaur Valley State Park.
Where to stay in Austin: La Hacienda RV Resort
7. Yellowstone National Park, Wyoming (with parts in Idaho and Montana)
No list would be complete without mentioning Yellowstone. I can't think of a better family RV trip than heading off to the first National Park in the U.S. It's also home to Old Faithful (among other geysers) and North America's largest supervolcano. If you have a wildlife lover, Yellowstone has some of the coolest animals – grizzly bears, elk, moose, bison, wolves, badgers, otters, and that's just the tip of the iceberg.
Other things to do: hike one of the many trails, ride horses, participate in the junior ranger program, and visit mammoth hot springs.
Where to stay in Yellowstone: Canyon Campground
8. Key West, Florida
If you're looking for more of a waterfront family RV trip, Key West is the spot. We've never gone RVing there, but we have been to key west and can attest to the very cool vibe. You can camp right next to the ocean. Check out Duval Street for a break at a local shop or restaurant. And then get back to nature snorkeling, visiting mangroves, checking out the turtle hospital, and hopping to the different keys. Just make sure before you leave, you experience the customary slice of key lime pie.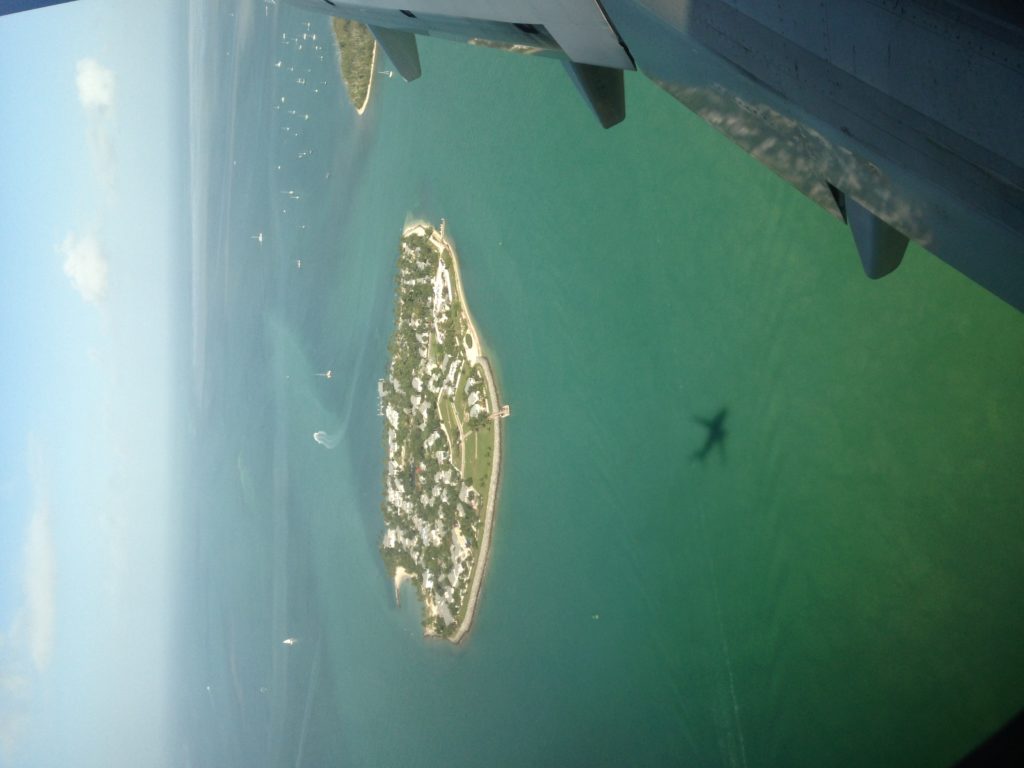 And if you want to drive the 7ish hours from Key West to Orlando, you can even make a stop at Disney and stay at the amazing Fort Wilderness campsites. All the amenities to add some magic to your family RV trip. Plus, if you are looking to add a little international travel to your itinerary, you can make a pit stop at Epcot while you're there.
Where to stay in Key West: Boyds
9. Colonial Williamsburg, Virginia
For kids who love being outdoors AND history lovers, Colonial Williamsburg is a unique spot for your family RV trip. The kids (and you) can watch live moments in American history. You can tour a blacksmith's shop. And you can even make bricks by hand.
When it comes to getting a little closer to nature, you can do some biking, ziplining at Go Ape Treetop Adventure, kayaking, and visiting the Jamestown Settlement. A good balance of nature and history. Top off your RV trip with a stop in nearby Washington, DC.
Where to stay: American Heritage RV Park
Let us know if you end up in any of these awesome destinations. Happy RVing!