Planning our first camping trip with kids was a mixture of excitement, nervousness, fear, and optimism. Kids, well they require a lot of gear. But we were equipped with our carry-on only experience flying across the world, so we knew we could pare it down to just the essentials. We've compiled our full list of camping essentials for kids that worked for us, but there were some things we thought were necessities and they sat unused collecting dirt. So we felt it important to also include our list of what not to bring camping. That way, if you're feeling a bit apprehensive and think you'll forget something important, we've got you covered! Plus, a little reassurance – if you're nervous taking your kids camping, those tiny humans love nature. They'll have a blast even if you forget their favorite nightlight (speaking from experience on this one).
1. A place to sleep that will get them excited about camping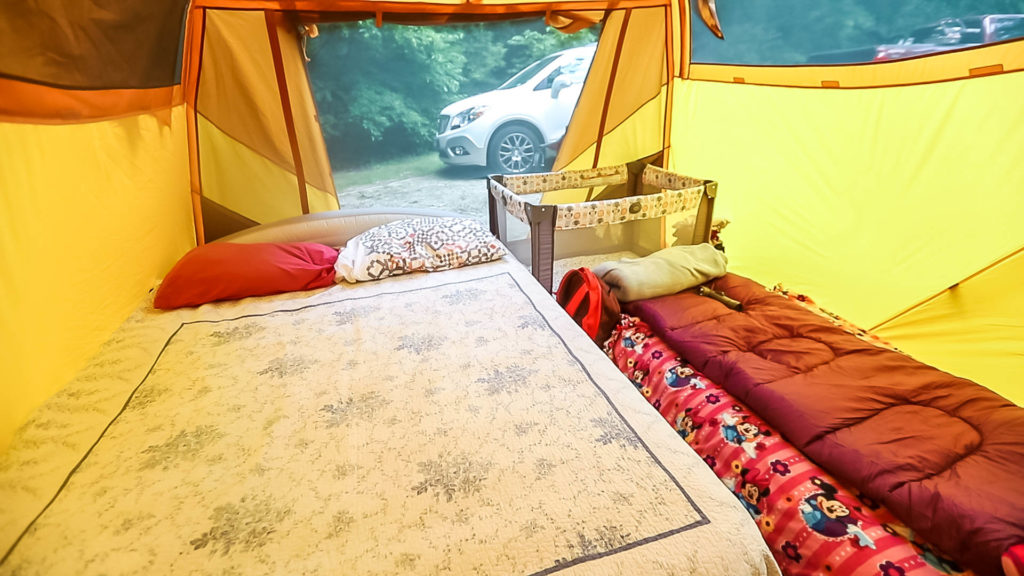 Yes, you could plop down a sleeping bag and call it good. If we're talking young kids, like our 4 year old, they'll be fine with that set up. But knowing we brought an air mattress for ourselves, we thought we'd get one for our 4 year old to get her excited about her own bed space. We probably wouldn't have, but we found a super affordable kids airbed so we went for it. And we're glad we did. She was so excited to have her own space – she volunteered to have quiet time there during the day because she liked having her own set up. Highly recommend it to get your kids excited for tent camping, which is why it tops our list of camping essentials for kids. Plus, now we have an air mattress that we can use in a pinch while traveling.
By the way, if you want to be super extra and go the other end of the spectrum (or just want a fun birthday idea), kid cots are always a hit.
For younger kids (like our 1 year old), bring along a pack n play if you have the space. We brought our pack n play from home and it worked perfectly! We were so happy to have it, not only for nighttime, but also naps.
Where to get it: Cozy Kidz Inlatable Air Bed on Amazon
2. A headlamp for the cheapest way to provide hours of entertainment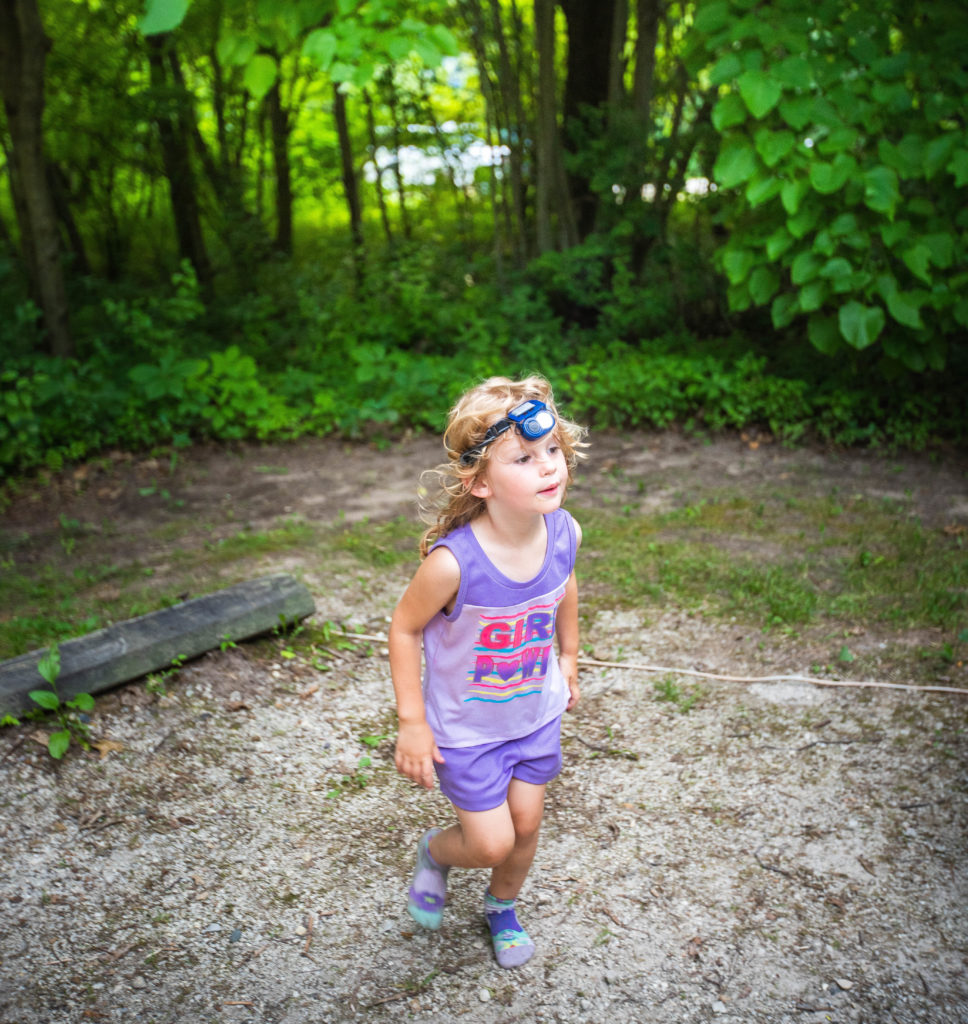 Not kidding – this thing was a much bigger hit than I ever saw coming. You can find nice ones at an affordable price on Amazon. But for real, if you're planning to get groceries at Walmart, they make a headlamp for $1. We got it. It's lasted 2 trips and counting. Best dollar I ever spent. They also have mini flashlights for $1. Who would have thought a $1 product would find itself on a list of camping essentials for kids?
Where to get it: Ozark Trail Mini LED Headlamp from Walmart
3. The right family tent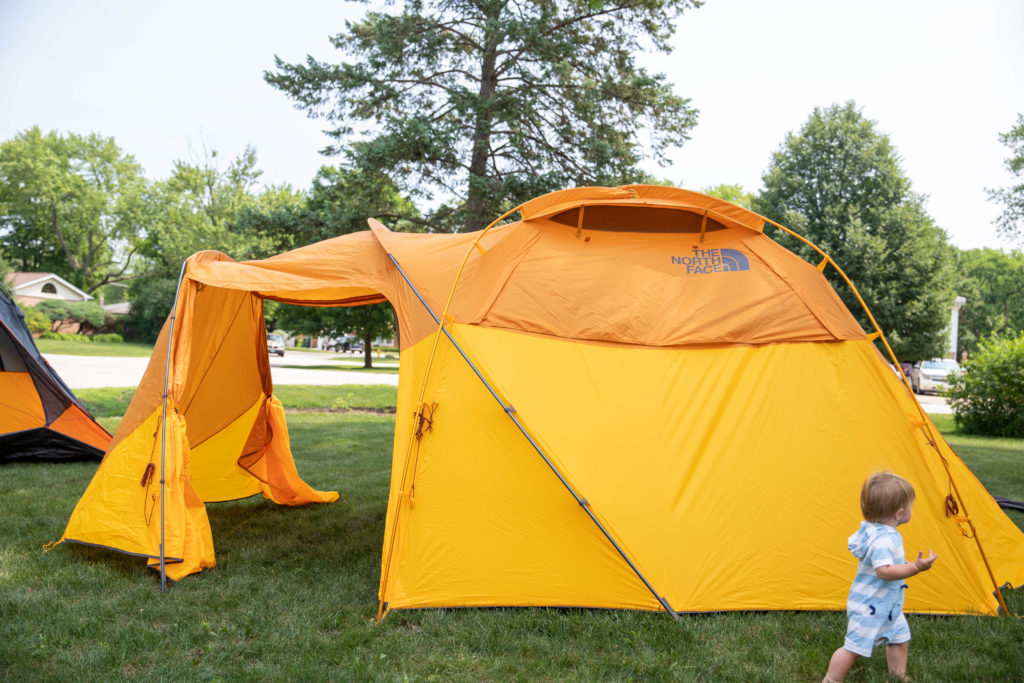 We did a lot of research on tents before we bought ours. Because we were using credit card points, we went a bit excessive and got one with it's own porch. We may not have indulged quite so much if we weren't using credit card points, but there's a reason why we put tent on the list of camping essentials for kids. You don't need the Taj Mahal of tents, but the right tent can make or break your experience. So do a little research on capacity, materials, height, features. Some tents even have multiple rooms. Choose the tent that will serve your family's needs the best. And if you do want to splurge, we totally stand behind this one for it's roominess with kids.
Where to get it: The North Face Wawona 6 from Amazon
4. A little potty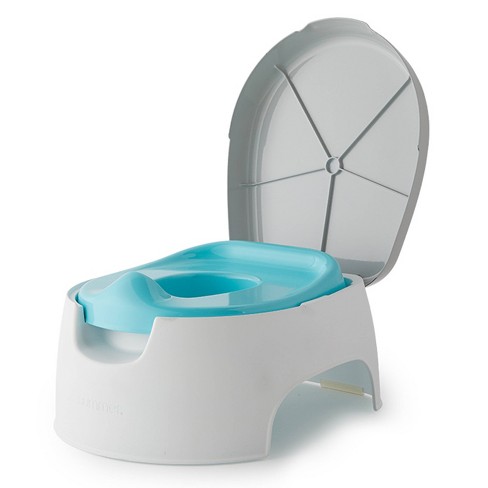 We almost didn't get this and I'm so glad it made the cut. If you have young kids, you'll be glad to have a potty chair right at the campsite so you don't have to trek to the community restroom every 5 minutes. It was so convenient and a MUST have camping with young kids in a tent. We no longer had our full potty chair so I picked up one that was affordable, and hey, now we have a step stool.
Where to get it: Summer Infant 2-in-1 Potty from Target
5. A kid safe bug repellent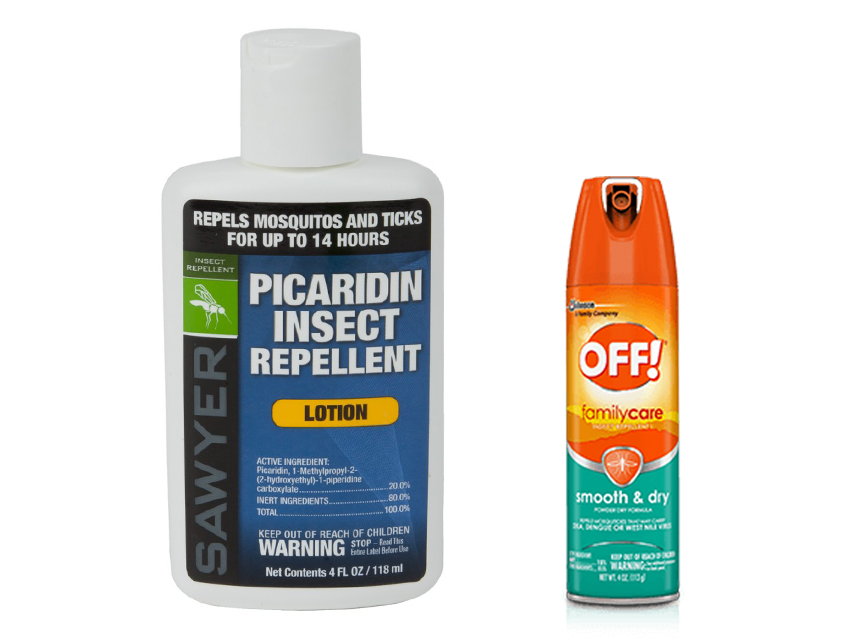 After lots of research, we settled on two different kinds. The first is a family friendly mosquito spray. You'll hear mixed things on the use of DEET. Some say it's the best repellent for mosquitos. Some say they don't want to use it on kids. We're in the camp of following CDC advice, which says all these ingredients are safe, including DEET. We also brought along a Picaridin lotion (also from the approved safe CDC list) as most sources claim this is more effective against ticks. So depending if you're looking for a tick repellent or mosquito repellent, either of these should do the trick. We also sprayed our tent with a Picaridin spray to keep the buggies out of our tent.
Where to get it: Family Friendly DEET Mosquito Spray from Amazon
Where to get it: Sawyer Picaridin Lotion from Amazon
6. Rock painting or some other fun camping activity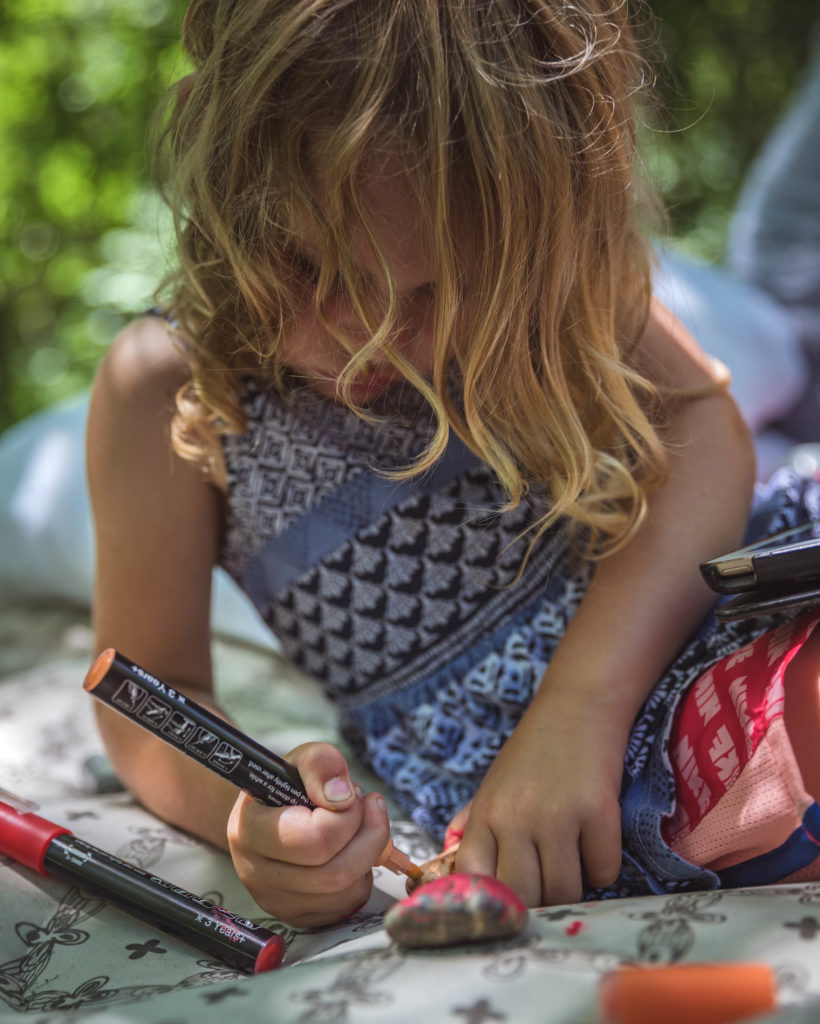 Next on our tour of camping essentials for kids: entertainment. Really, I could make a whole list filled with camping activities for kids, because you have so many fun options here. But rock painting is one of our favorites. And that's really because its two activities in one. Kids find and decorate rocks. Grab some rock painting markers and they'll last forever. And then you can leave the decorated rocks around the campground for other kids to find. A feel good activity that entertains for hours. Can't beat it.
Where to get it: 12 Pack Acrylic Rock Painting Markers from Amazon
7. Band-aids (and other first aid type things)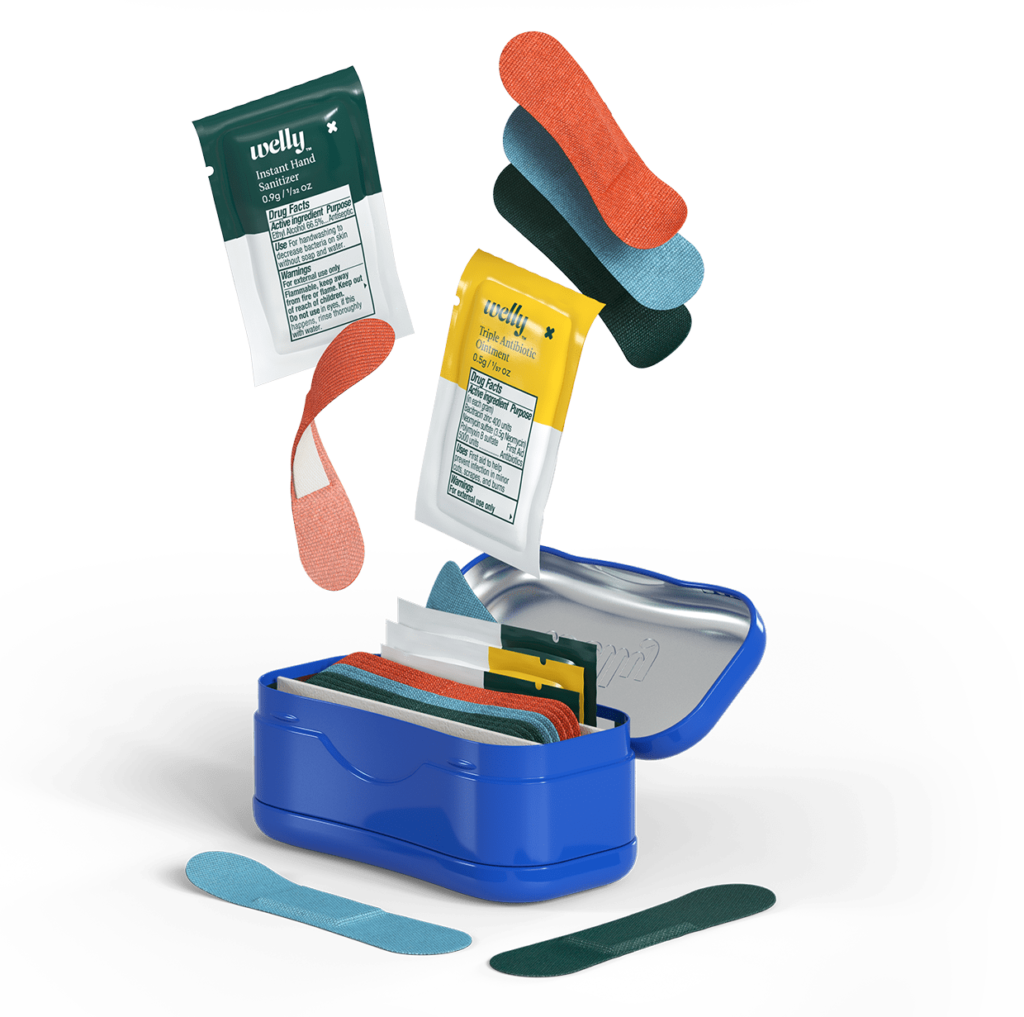 One of the camping essentials for kids that you hope you never need. But if your kid is like our kid, you'll go through plenty of band-aids. You probably want a first aid kit with you either way, but we always cave and get the fun ones. Camping with kids means scratches and scrapes, so you'll want to be prepared with this one.
Where to get it: Welly Quick Fix First Aid Kit from Amazon
8. Camping chair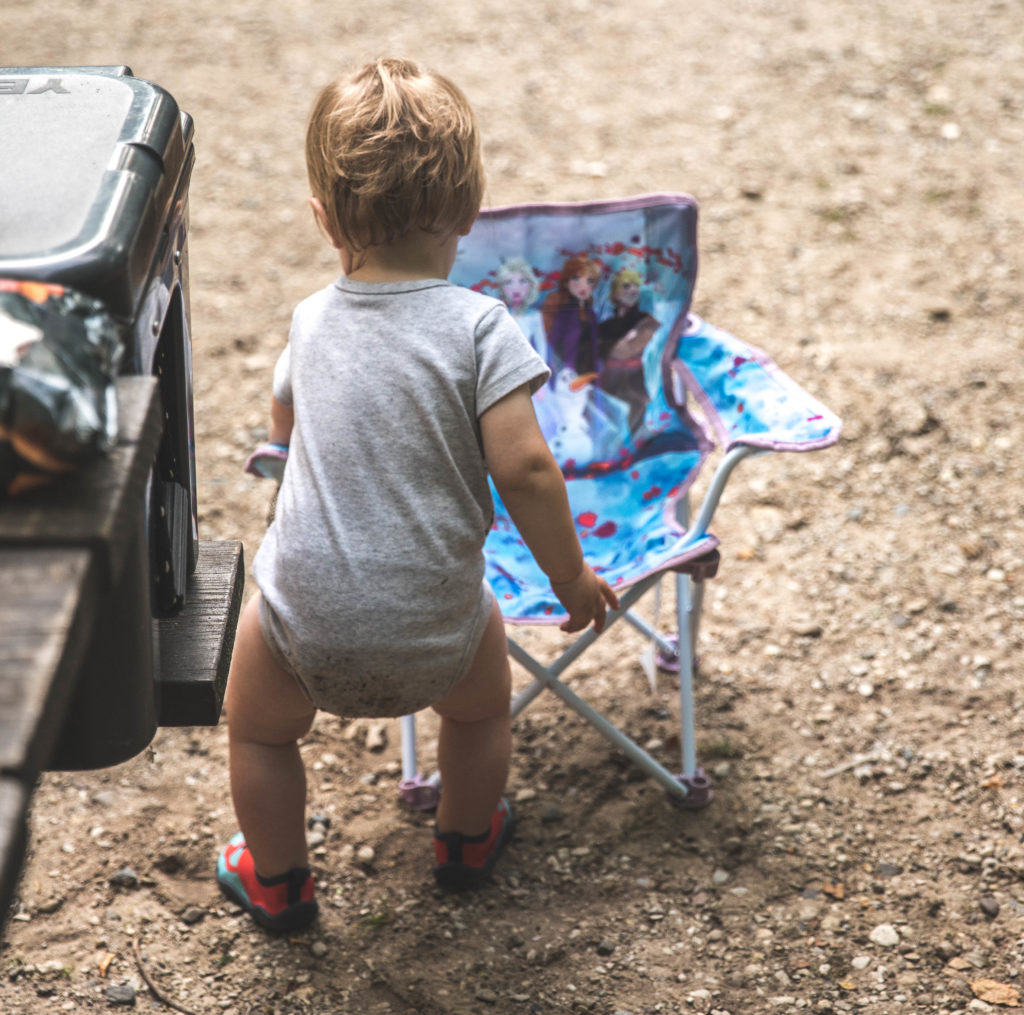 The ultimate camping essential for kids. Maybe you already have one of these little guys at home that you want to bring along. Or you're looking for the perfect birthday present and you want to get your kiddo excited for the upcoming camping trip with their own kid sized camping chair. Either way, they'll want to participate in the fireside chats and will be jazzed that they have a little spot carved out just for them.
Where to get it: Kid Sized Camping Chair from Amazon
9. Little surprises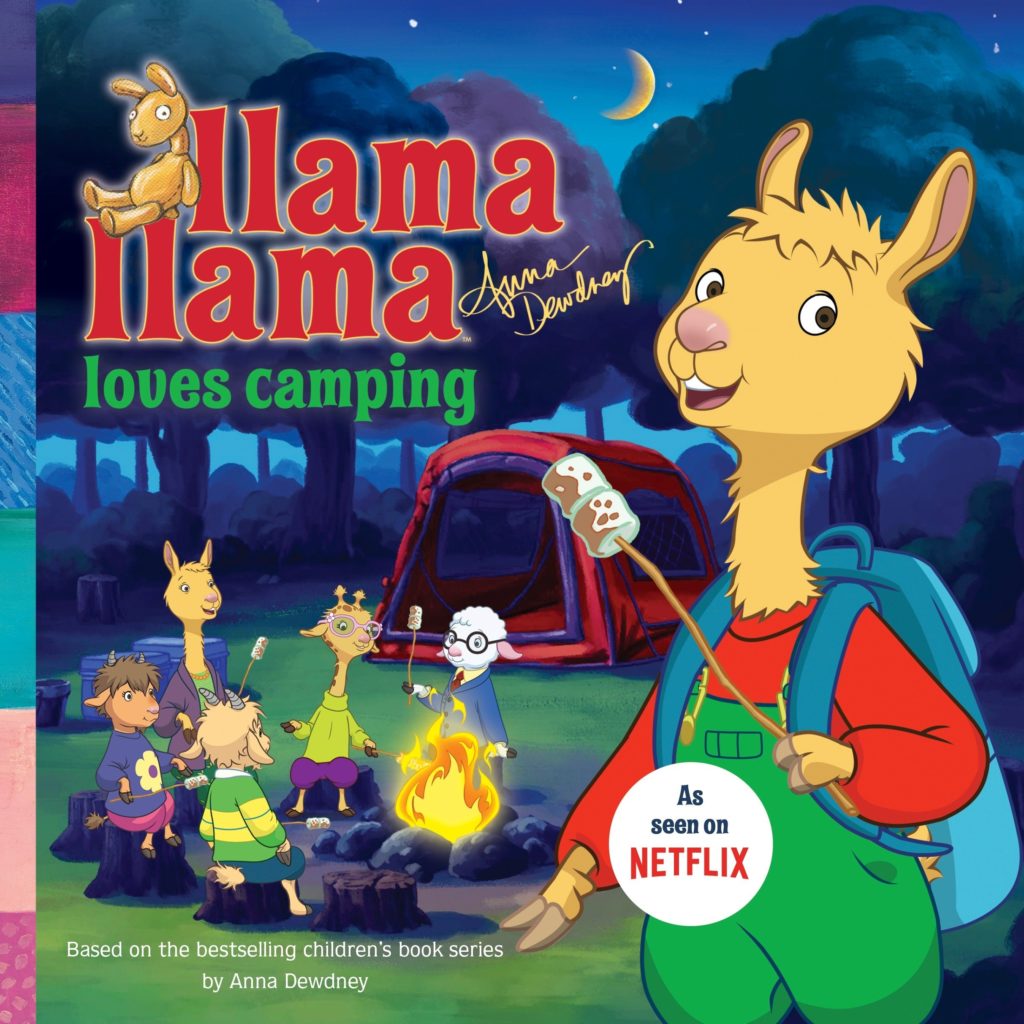 This is a little tidbit from our flying days, but we carried it over to camping (by the way – even though this is a camping post, if you fly with little ones, remember this one). Pick up a few little surprises ahead of time. They don't need to be extravagant. We're talking dollar tree here. Things like glow sticks, beach toys, binoculars, a bug catching kit. Save them for the moments you need them most (this has prevented a tantrum more times than we can count). It also is a great way to keep kids entertained when you need to get dinner prepped or your fire started.
Where to get it: Llama Llama Camping Book from Amazon
10. All the snacks you can get your hands on
We've really made our feelings on snacks no secret. We're about them. And if you're not a snack person, get ready to become one because camping is all about grazing all day. For some reason, kids are even more ravenous during a camping trip than normal (if that's even possible). Because they were eating smaller meals, but more frequently, we tried to pick up some healthier snacks. Granola bars, fruit cups, cheese, crackers were some of the selections. But that's not to say we didn't experiment with numerous ways to make a s'more, for science, right?
We wrote a whole post on fast and easy camping meals for kids, so we've got you covered. Moral to the story – bring lots of food!
11. Tote for washing and playing
We kind of fell into this one rather than planning in advance. But if you are bringing a tote to pack things you are planning on using, when you get there and unpack, throw some water in there. A simple way to clean muddy hands and feet. Plus, the added benefit of providing some water play entertainment.
12. A cozy sleeping bag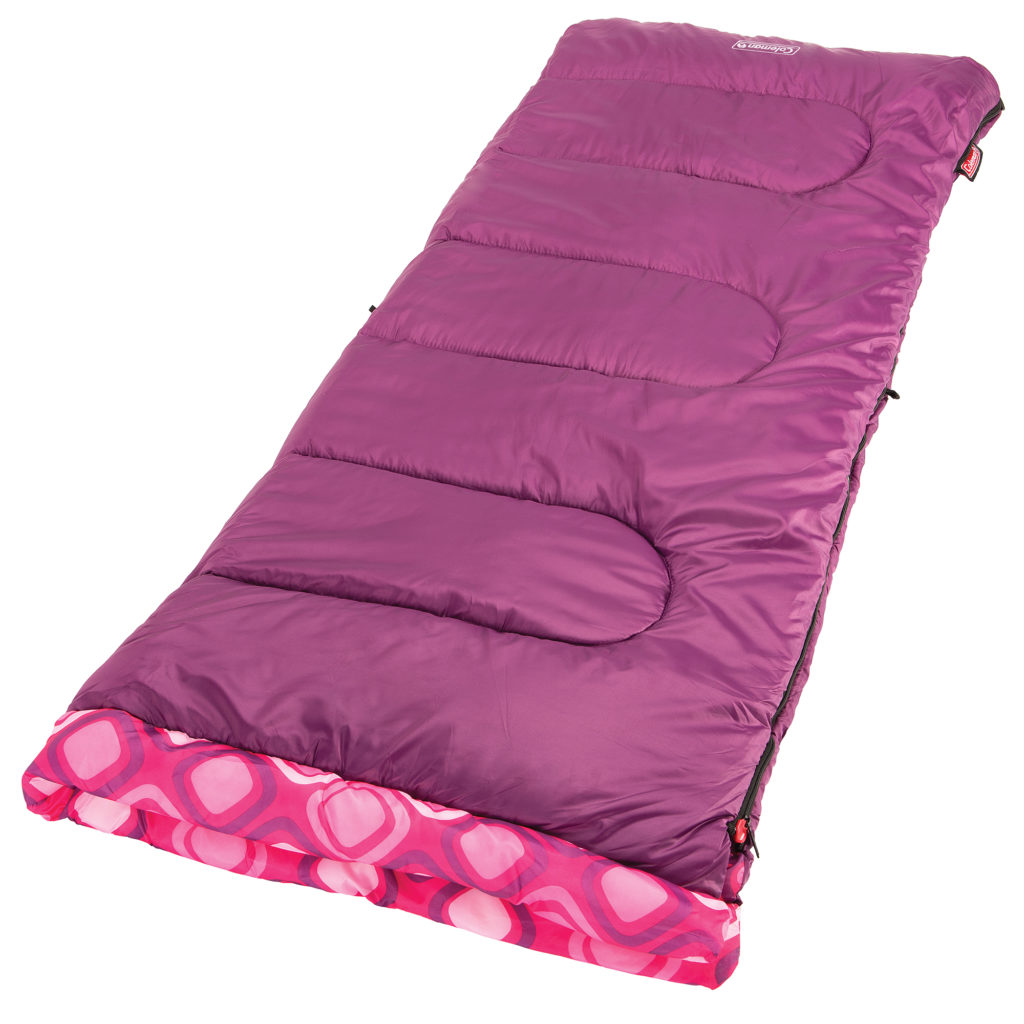 Sure, you could just bring some blankets. But where's the fun in that. Go all in and get a tried and true sleeping bag. There are 10 million different kinds you could get. We went with the Coleman brand because let's face it – classic camping item from classic camping company.
Where to get it: Coleman Fun 45 Youth Sleeping Bag from Amazon
13. Hobo pie makers for a classic campfire dessert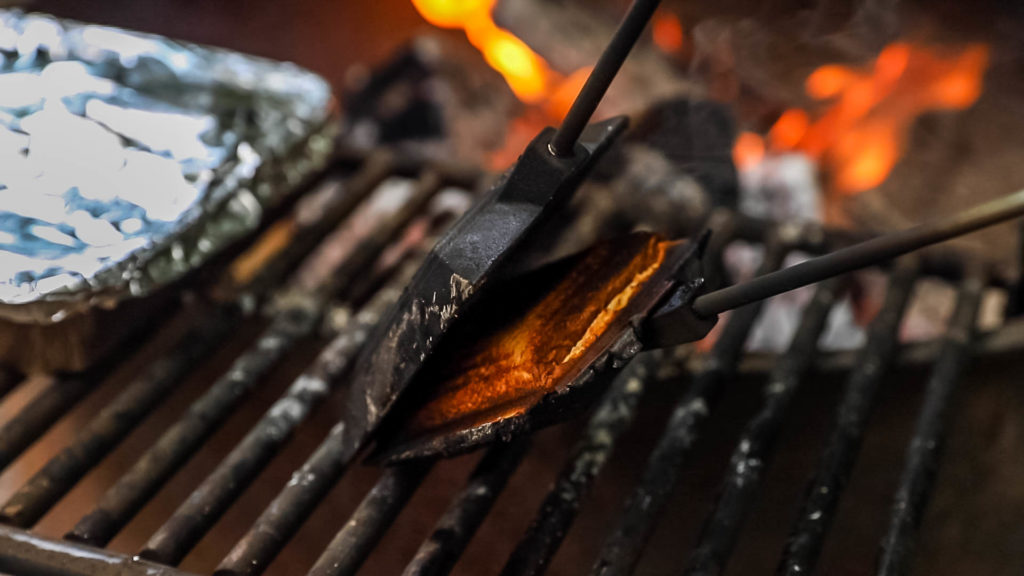 If I'm being honest with you, I had no idea these things were called hobo pies until we were already back from our camping trip. We just called them by the basic newbie term "camp pies". But they apparently do have a name and you'll want these cast iron pie makers for a classic campfire treat.
Where to get it: Coghlan's Cast Iron Pie Makers from Amazon
14. Something for the kids to chill on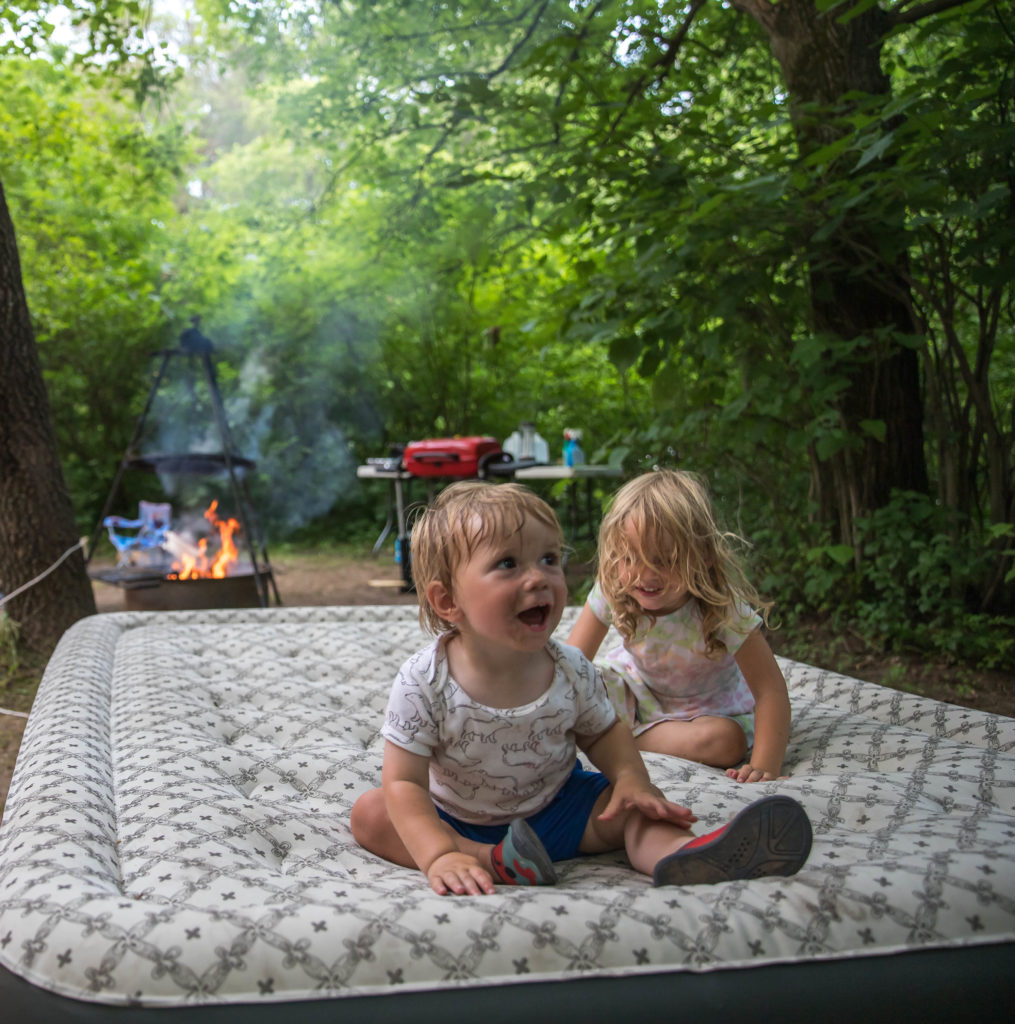 It sounds counterintuitive. You're going on a camping trip for a little relaxing getaway. But camping trips can be hard work and you'll appreciate a little "quiet time" for the kids as we like to call it. Set up a cozy spot for them to have some downtime. An outdoor mat works great. We've also used an extra air mattress, which was a giant hit. Heck, even just throwing down a blanket will do the trick. You'll appreciate a few minutes of quiet.
Where to get it: Waterproof Outdoor Camping Mat from Amazon
15. Outdoor toys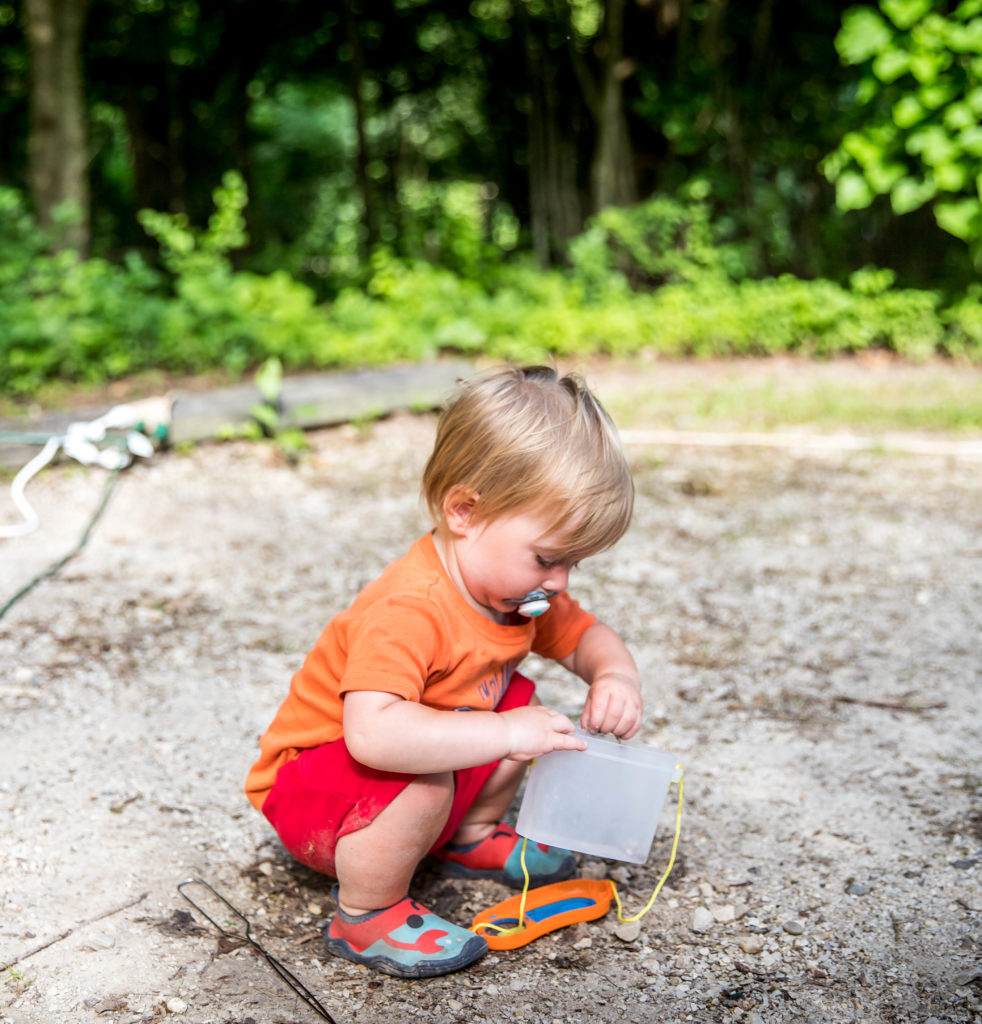 We touched on the topic of entertainment, but if you're camping, there's a good chance you'll spend a fair amount of time outside. In the case of tent camping, 100% of the time. So outdoor toys are a good idea to keep the kids active and busy. Frisbees, inflatable balls, kites. All super compact and you won't have to give up your precious car space.
16. Wet/dry bag
If you don't already have one of these, it's so much more than a camping essential for your kids. We take this thing everywhere with us. The local pool, traveling, errands. They are the epitome of multi-purpose. But for camping they work great for wet swimsuits or dirty clothes.
Where to get it: Bumpkins Waterproof Wet Bag from Amazon
17. A kid sized swim hat (and sunscreen of course)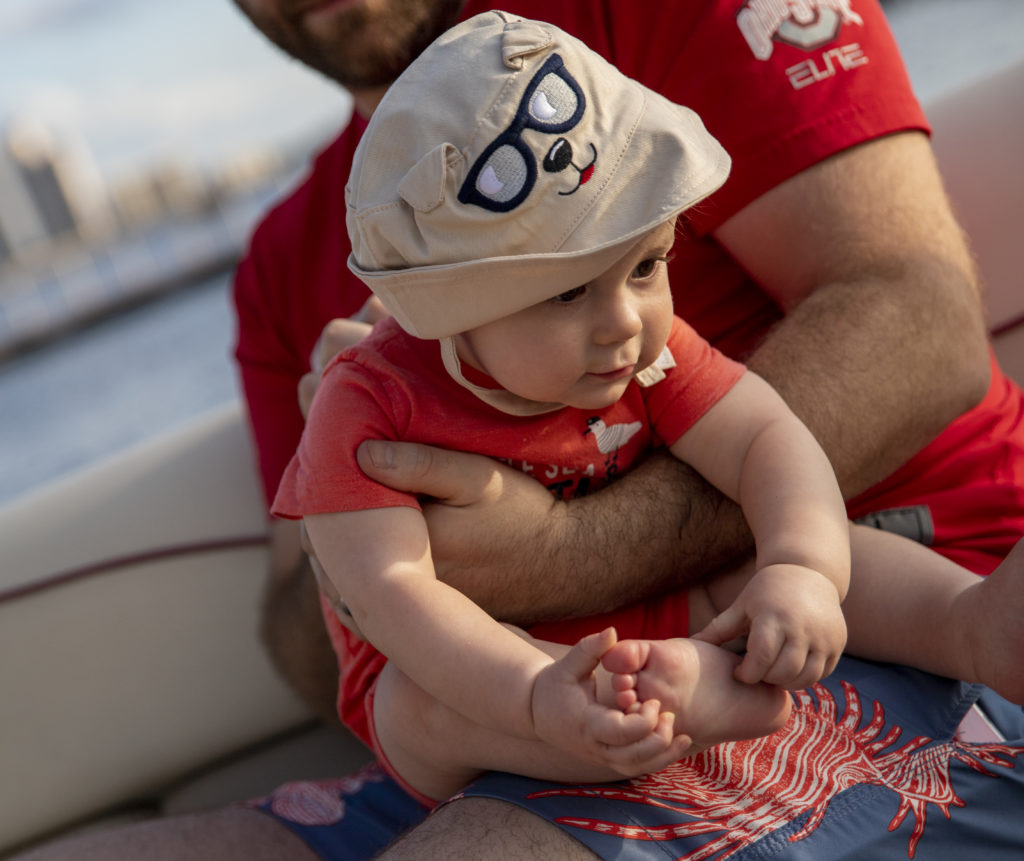 I can't tell you how many times we forget this one. We always have a surplus of sunscreen. Spray, lotion, sport, face only. You name it, we have it. But head protection often gets overlooked. Pack the hat first so you don't forget it!
Where to get it: Carter's Bucket Swim Hat from Target
18. A backpack for all of their camping must haves
When it comes to letting the kids choose what toys they bring with them on a trip, we have one simple rule: whatever fits in your backpack. Aside from a few minor exceptions, if it doesn't fit in the backpack, it usually gets left behind.
Where to get it: Wildkin Backpack in Wild Animal Print from Amazon
19. Waterbottle
How is this so far down the list? Really, it probably deserves the #1 slot because water is arguably the most important factor in being outside all day. And you likely already have this one at home. But if you're looking for an excuse to add that beautiful Yeti to your Amazon cart, this is it.
Where to get it: 12 oz. Yeti Rambler Jr. from Amazon
20. Extra Socks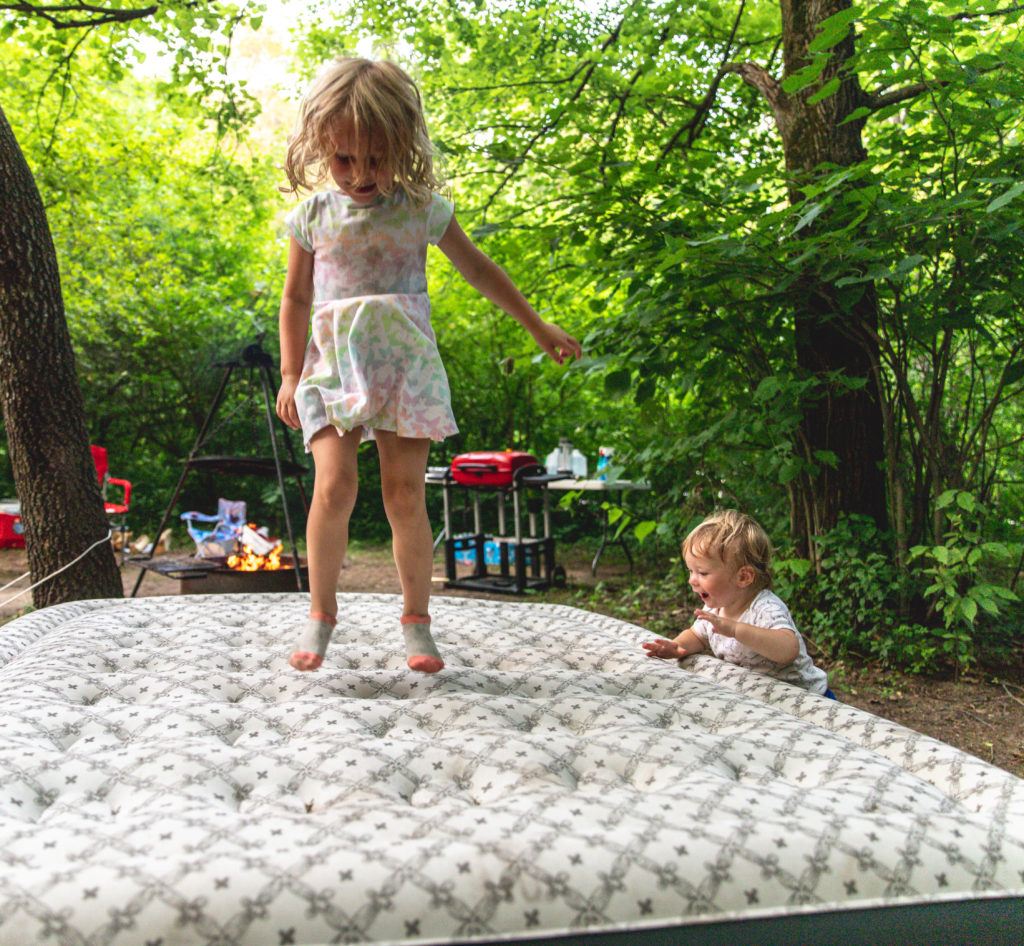 I saved this one for last of our camping essentials for kids because, let's call a spade a spade, it's the most boring. But boy is it necessary. Maybe it's just our kids, but for some reason, they loved to run around in socks. And you'll wish you tripled the amount you brought with you.
And now for the 5 things to leave at home
Firewood
Most campgrounds have policies that you can't bring your own firewood in with you. It sounds lame, but it's really for good reason. Bringing firewood can also mean bringing little bug friends that have set up home there. And the minute you plop down your firewood at your campsite, the bugs could crawl out, spread to nearby areas, and destroy trees and forest area if they are tree killing or disease carrying. Which means less nature for us to all enjoy. And this is especially true if you're crossing state lines. Luckily most campgrounds offer firewood for sale onsite so you can leave your own at home.
Cloth Toys
If you're thinking of bringing toys made out of cloth, you may want to think again. Our 4 year old always wants to bring along a whole zoo of stuffed animals, but it's not the best idea for camping. For one, they'll get dragged through the mud, literally. And then once you get them back home, they will smell like campfire for weeks. Even if you wash them 3 times. So unless it's a blankie they just can't part with, try and leave the soft cloth toys at home.
Too much of the same type of clothing
Just like pretty much every other trip you'll pack for, layers is key here. I was under the impression that it gets cold at night while you're camping. And yes, sometimes it does. But the week we went, it was almost 100 degrees. And we were in Wisconsin. And I had packed so many long sleeve, long pant outfits and not many in the form of 95+ degree outfits. So make sure you have a good variety in case you hit that freak hot/cold spell.
Stroller with small wheels
There's a time and place to bring your little umbrella stroller. A trip to Disney, maybe. Going camping, probably not. Most of these campgrounds have very little in the way of paved pathways. Mostly you'll be strollin' up and down uneven grass, dirt, rocks, and any manner of nature. We brought our BOB stroller and it was a workhorse. It handled those conditions like a champ. And you absolutely don't need a jogging stroller, but if you can, bring a durable stroller so you're not cursing your way to the nearby lake. As much as we love our GB Pockit Stroller, it certainly doesn't make the list of camping essentials for kids.
Toiletries
We brought our full toiletry bag – the one we take with us everywhere we travel. Call it what it is, but the four of us used our toothbrushes and nothing else from that bag. I'm not even ashamed to admit it. Day 1 started off with grandiose plans of staying clean, until we quickly realized we were covered in dirt and sweat 5 minutes later and the toiletries were just not worth the effort. If you have a lake near your campsite – take a quick dip and call it good.
We hope this list of camping essentials for kids serves you as well as it did us. Whether you are tent camping, RVing, or staying at a camp full of amenities, there are all things we would not leave home without. But even if you do forget a thing or two, you'll figure it out as you go. Truth be told, we forgot a few other things we deemed essential and we improvised just fine. Plan as much as you can, but be prepared to expect the unexpected as they say.
More reading on camping essentials for kids:
9 Best Family RV Trips for Kids Who Love Being Outdoors
15 Fast & Easy Camping Meals for Kids
14 Tips: What We Learned from Tent Camping with Toddlers for the First Time