If you only have 24 hours to spend in Dublin, don't worry! We recently flew to Dublin and back from the U.S. for one night. Why you ask? As airline employees, we have the opportunity to fly for free (or almost free). And when we see a flight with open seats, we have to jump. So that's precisely what we did. With only one day to travel, we flew to Dublin and had to maximize our time there. Maybe you are just passing through and only have one day. Or maybe you, too, are taking a whirlwind trip. Either way here are some things to do and see if you only have 24 hours in Dublin.
Start with a traditional Irish breakfast
What is a traditional Irish breakfast? Commonly is involves some combination of bacon, sausages, eggs, potatoes, beans, tomatoes, and black pudding. The last isn't quite as tasty as it sounds (personal opinion). Add in an Irish coffee (much tastier than the black pudding) and you are set for the day. It's a hearty meal that will fuel your fast paced day of sightseeing.
Some popular spots for breakfast in Dublin include O'Neill's Pub & Kitchen, Gallagher's Boxty House, Lemon Jelly Café, and The Woollen Mills. And for the best Irish coffee, head to Bailey Bar or Vice Coffee. I mean, how else are you to get through your long day?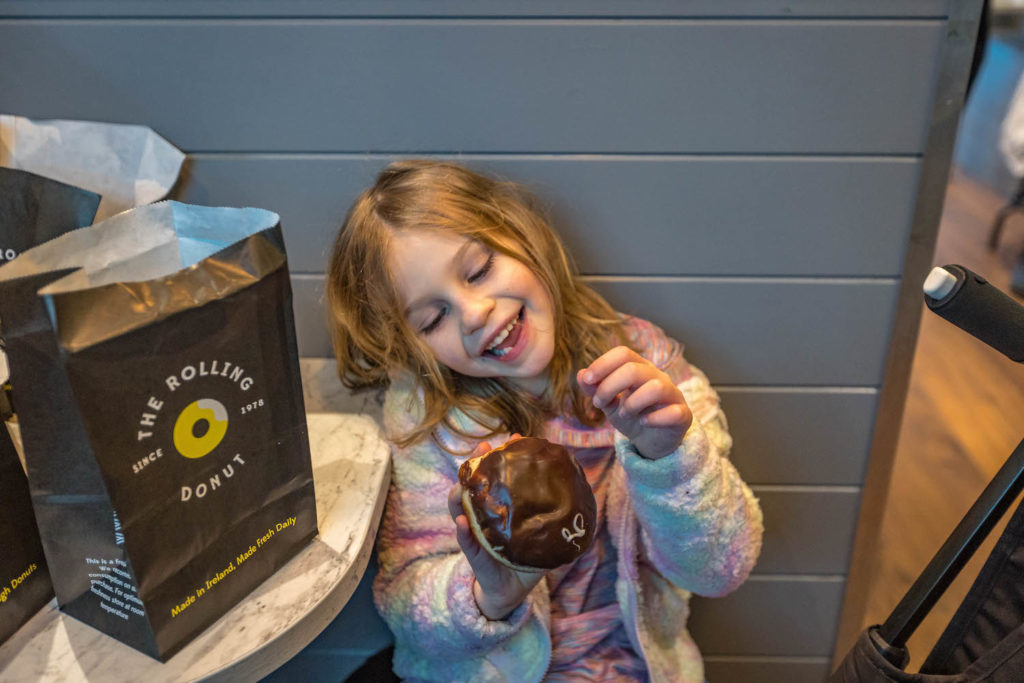 Not a traditional Irish breakfast, but we have kids. And we also have a thing for getting donuts everywhere we travel. The Rolling Donut is really the place to be. They have all kinds of fancy donut creations. Everything from Caramelised Biscuit (you are in Europe after all) to Ferrero Rocher. And as every great donut shop has – the kid friendly crown jewel. In this case that's the Unicorn Magic. Caution: don't visit The Rolling Donut website on an empty stomach.
Explore a historic castle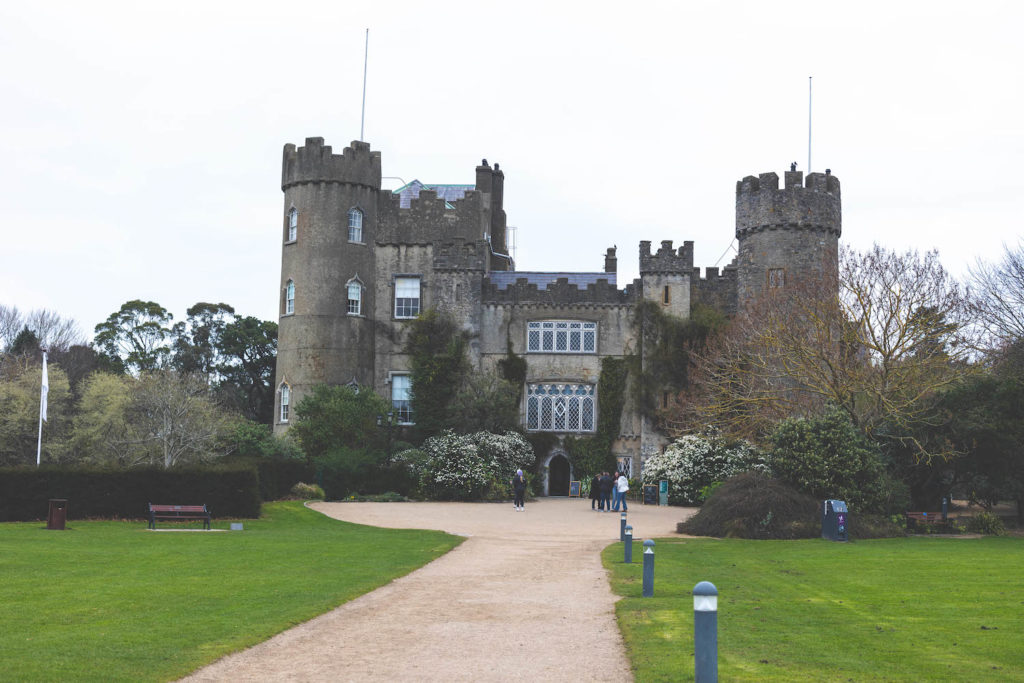 You have a few options to choose from, though you may only be able to hit one in your 24 hours. The castle we visited, Malahide Castle, it located just 9 miles northeast from Dublin City Center. It's also a quick 10 minute drive from the airport. We chose to visit this castle for its convenience, but also because it has an adjacent playground. Two birds, one stone as they say. And if you have kids, the playground is pretty cool. In the warmer months you can also ogle at the stunning botanic gardens. Malahide Castle is reachable by car, train, or bus, making it an accessible choice.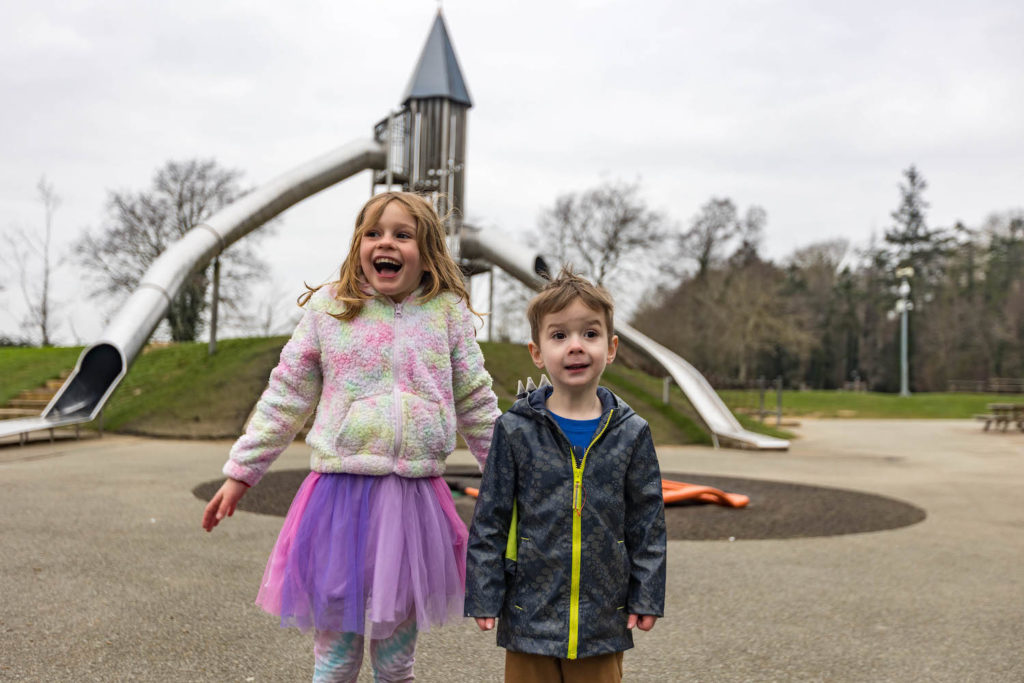 Another option for a quick trip to Dublin is Dublin Castle itself. It's the only castle located in Dublin city, making this a nice pick if you're short on time. Dublin Castle has gone through many roles, including a military fortress, a prison, a and a residence. Today, it's not only a major tourist attraction in historical Dublin, but it's used for many important state events.
Swords Castle is another with close proximity to Dublin. And some of the others like Kilkenny Castle, Rock of Cashel, and Birr Castle. All are beautiful and historic, but likely a bit far if you only have 24 hours.
Stroll through the colorful streets of Temple Bar
Temple Bar is one of Dublin's most vibrant neighborhoods, known for its colorful buildings, lively pubs, and eclectic shops. It's here we purchased a fancy bottle of Irish Whiskey to enjoy back home. Because let's be honest, how much whiskey can you cram in to one day and still remember your 24 hours in Dublin. Speaking of Whiskey, Teeling Whiskey Distillery is located in Dublin and a great option if you want to squeeze in a distillery tour.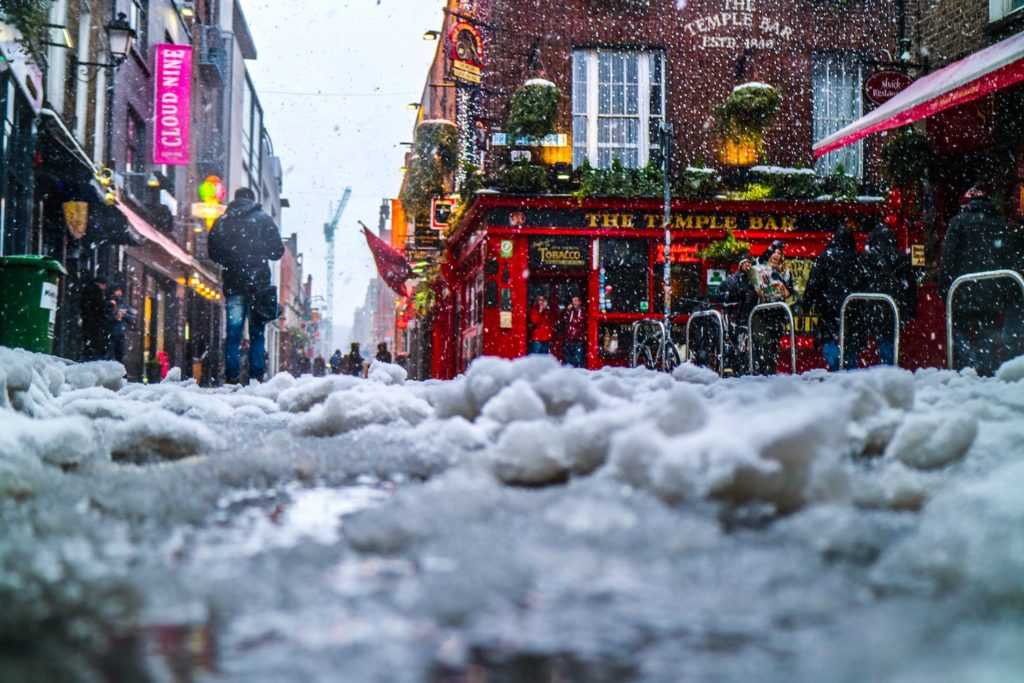 In the Temple Bar area my recommendation would be to give yourself a couple hours to stroll around and pop in anywhere that looks fun. Stumbling upon a random pub or shop is sometimes the best way to explore a city – even when you only have one day. And there are plenty of places to shop, grab a pint, listen to live music, or shop for souvenirs from your 24 hour adventure.
Visit a park
St. Stephen's Green is located right in the heart of Dublin. It's only about a 20 minute walk from the Temple Bar area. We love visiting parks when we visit big cities because they are a little oasis of green space. St. Stephen's features gardens, a lake, sculptures, and a playgrounds for kids. Stroll through here on the way to your next stop. And in you're visiting in the Summer, you may even catch a concert here.
St. Patrick's Cathedral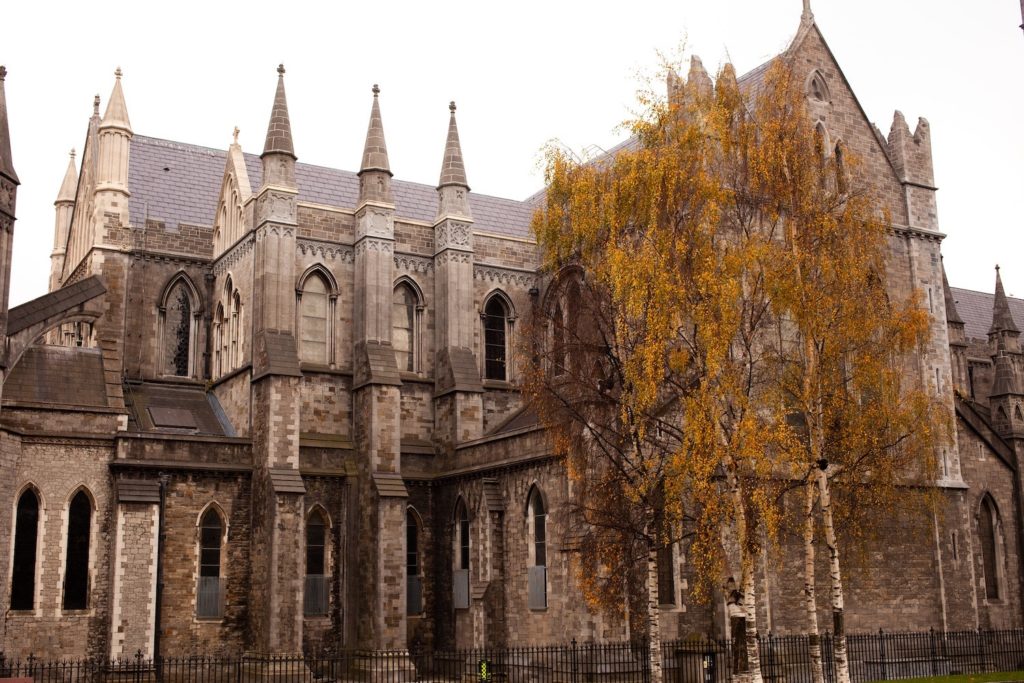 A Roman Catholic cathedral that goes all the way back to 1220-1260. Saint Patrick's Cathedral is currently the national cathedral of the Church of Ireland. It's a major part of Dublin's history because it dates back to the medieval city of Dublin. And it's one of few buildings that remain from that time period.
You do have to pay to visit St. Patrick's Cathedral. The current admission is €9.00 for adults, €8.00 for students and seniors, €3.50 for children 6-17 years old, and free under 5 years old. If you would rather not pay for entry, admire the beauty from the outside and snap some nice pictures to remember your day.
Indulge in a nice Irish dinner
Quite possibly the biggest challenge if you only have 24 hours in Dublin: what to eat. You only have so much stomach space, but Ireland is full of delicious food. Some popular local dishes include Irish stew, beef and Guinness pie, boxty pancakes, reuben, and fish and chips.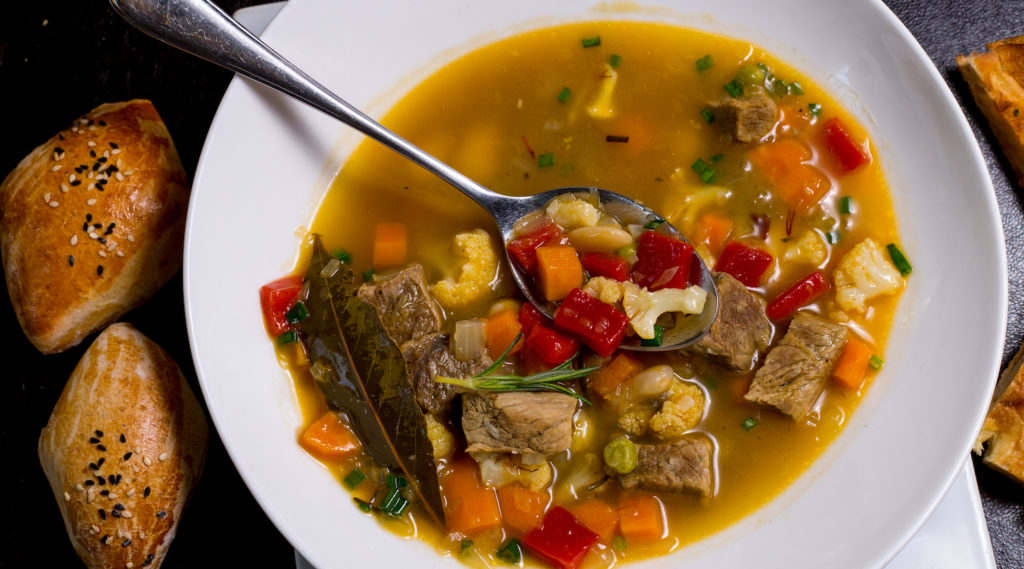 When we are short on time we love to have a few restaurants in mind. Pick a few places spread throughout different areas. That way if you are running behind from the day's activities, you can pivot. If you only have one place in mind and it's all the way across town, it may not be the best use of time.
A few places to consider include Klaw, The Boxty House, The Old Storehouse, and The Stag's Head.
End the night enjoying a pint (or two)
No trip to Dublin would be complete without a traditional Irish pint. The Guinness Storehouse is conveniently located to the center of Dublin. Take a tour of the brewery and learn about the history and brewing process of Ireland's most iconic beer. At the end of the tour, head up to the Gravity Bar for a pint of Guinness with panoramic views of the city.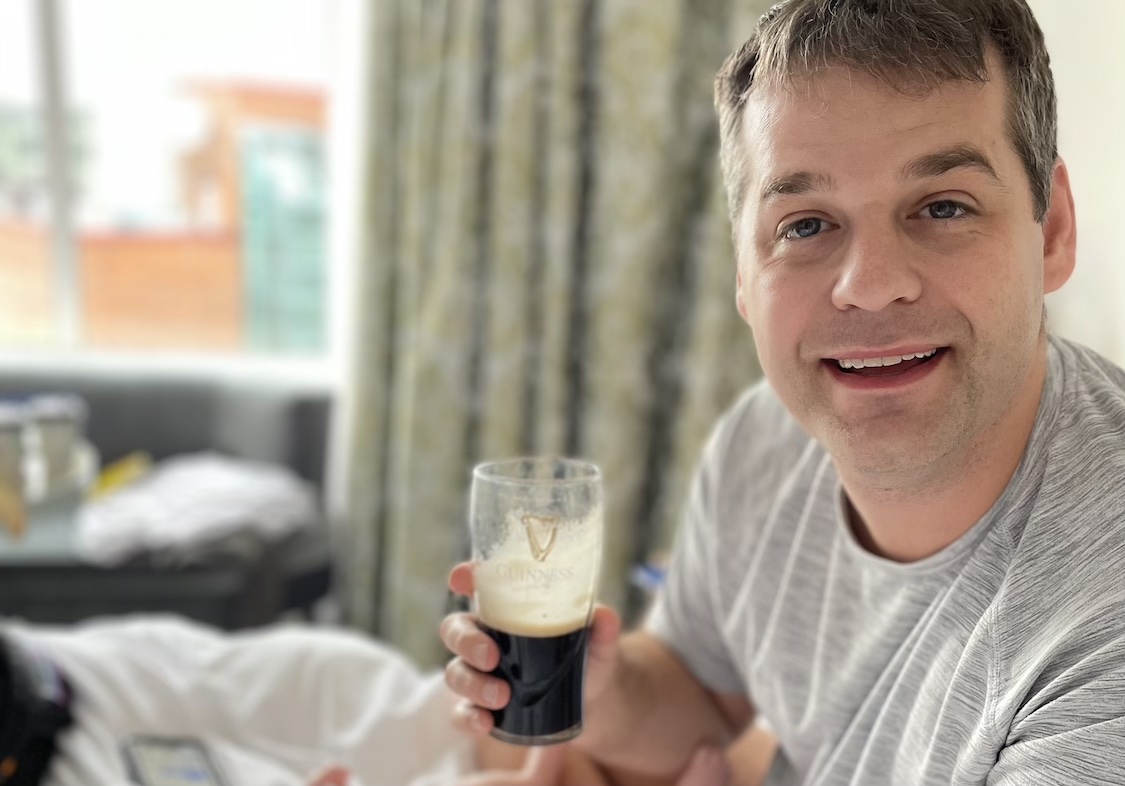 Or opt for a traditional pub. It's the perfect way to end your day in Dublin. You can return to the Temple Bar area and hit the namesake Temple Bar. Or check out one of the other traditional favorites like The Norseman, O'Donoghue's, or The Brazen Head.
Renting a car in Dublin
We rented a car because it was cheap and we wanted an easy way to get to and from the airport. Looking back, I probably wouldn't have done it just for one night. If you plan to traverse throughout Ireland, renting a car is probably a good idea. But staying in the city for only 24 hours, a taxi is the quickest way to get from the airport to hotel. And once you arrive at your hotel, you'll be able to walk everywhere.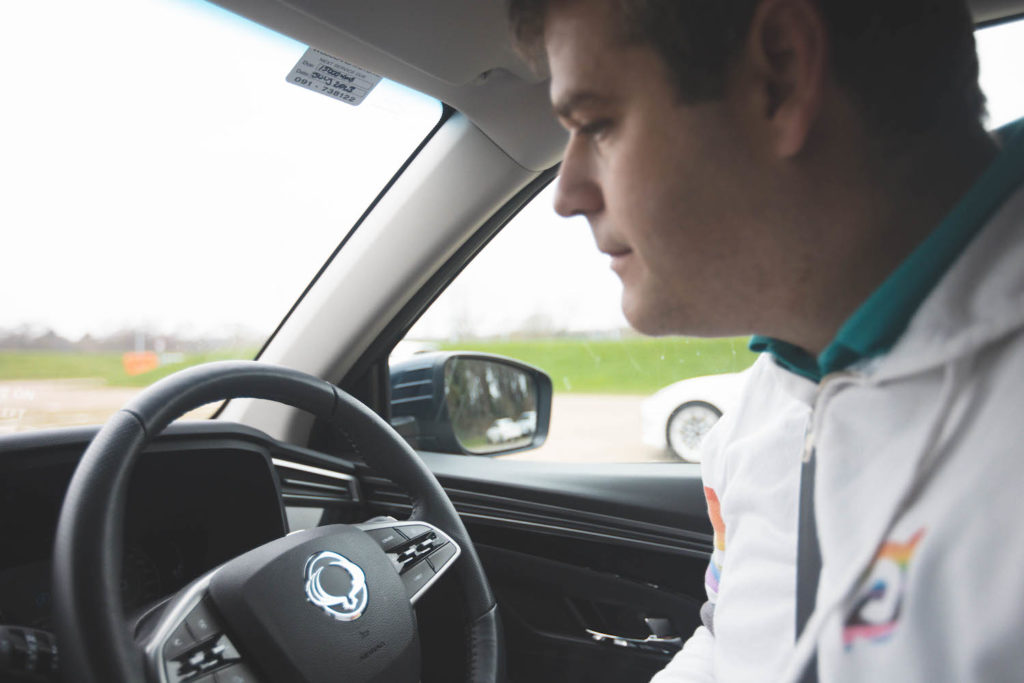 One thing to note if you do decide to rent a car, you don't need an international drivers license. According to the U.S. Embassy, U.S. citizens are permitted to drive in Ireland for the duration of a visit up to 12 months as a tourist. EU and Canada works much the same way in that your local license should be sufficient to rent a car in Ireland. However, if you're from the U.S. or Canada, keep in mind the driver's side is on the right in Ireland. It's certainly an adjustment if you're not used to it. And a one day trip to Dublin may not be the time to learn. Or it could add to the adventure.
Can you walk around Dublin easily?
Dublin is an incredibly walkable city. It's flat and compact, making it quick to walk from one sight to the next. For example, walking from St. Patrick's Cathedral to The Temple Bar is really only a 10 minute walk. Because there is no metro or subway system in Dublin, walking is typically the fastest option. There is a bus if you prefer that to walking, but the wait will likely add to your time.
Not only is walking the fastest way to get around Dublin, it's also one of the best ways to explore. If you only have one day in Dublin, walking allows you to fully take in the scenery. We saw street performers and live musicians by walking around. It only adds to the experience.
Where to stay if you only have one night in Dublin?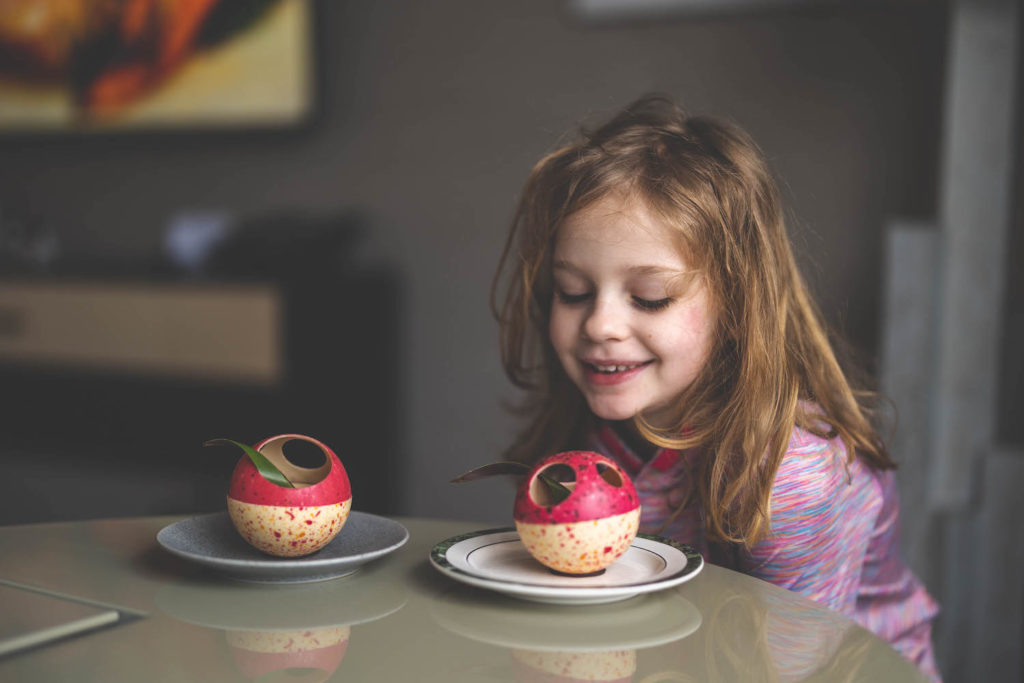 Dublin is bursting with nice hotels – from historic to modern. Our suggestion? Since you are only staying one night, splurge a little. Instead of the Airbnb, go for a centrally located hotel. Proximity to all the popular sights makes it easier to check things off your list.
We stayed at The Westin Dublin and I would absolutely recommend it. It has a central location near most of the places on this list. And when you've been out all day, there's a super comfortable bed waiting for you.
Side Note: The Westin Dublin is part of AMEX's Fine Hotels & Resorts Collection. When we booked, the rate was very affordable and included early check-in, room upgrade when available, daily breakfast, $100 food and beverage credit, and late check out. If you don't have the AMEX Platinum card, check it out. They give you $200 every year to spend on these hotels. We end up booking these hotels fairly often for short stays because of all the nice benefits with it.
Is one day enough to see Dublin?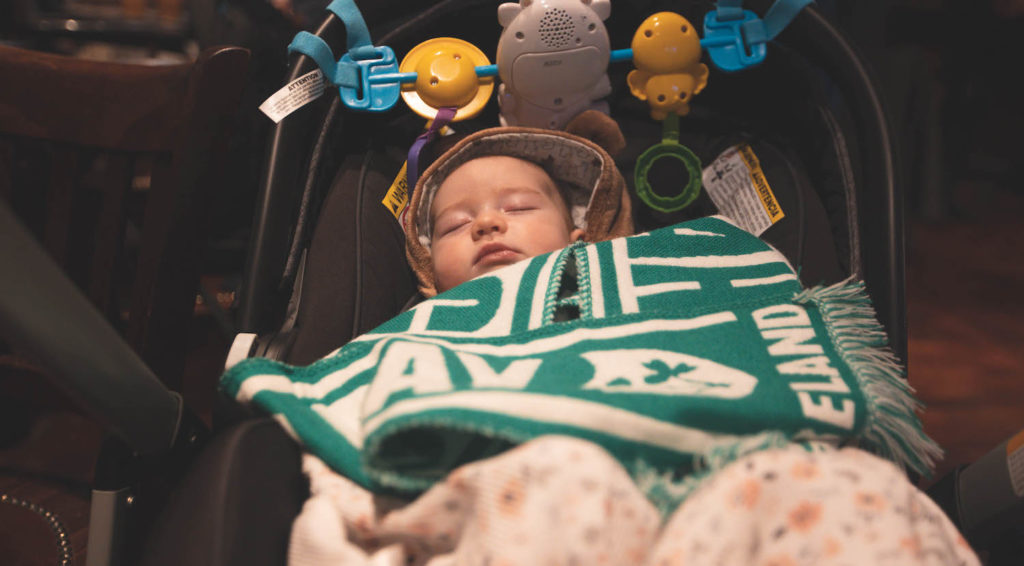 Can you truly experience Dublin in just one day? Yes, you can fully immerse yourself in Dublin with just 24 hours. If you plan ahead and commit to a full day of activity, you'll be able to cover most major sites. The ability to see Dublin in one day comes down to planning. Create a schedule and stick to it. That way you'll be able to check off your entire list in one day. Ideally, you'd have a few days to explore the city without feeling rushed, but it's definitely doable. We are proof of that!
You may also like: