January is one of the best months to travel in the U.S. Booking after the November and December holiday months allows for some impressive deals. Whether you want sun or snow, we've put together the best places to visit in January in the USA. And the best time to start thinking about it is in the summer!
1. Fairbanks, Alaska
I know, I know, you may be looking to get away from the cold. But for many, seeing the Northern Lights is a bucket list experience. And there aren't many places within the U.S. where you're likely to catch a glimpse. Alaska will give you the best shot at it. And sightings are most common between December and March when the skies are clearer. With that, you'll also experience fewer daylight hours. But for a once-in-a-lifetime experience, this is your chance to experience all the winter activities Alaska has to offer.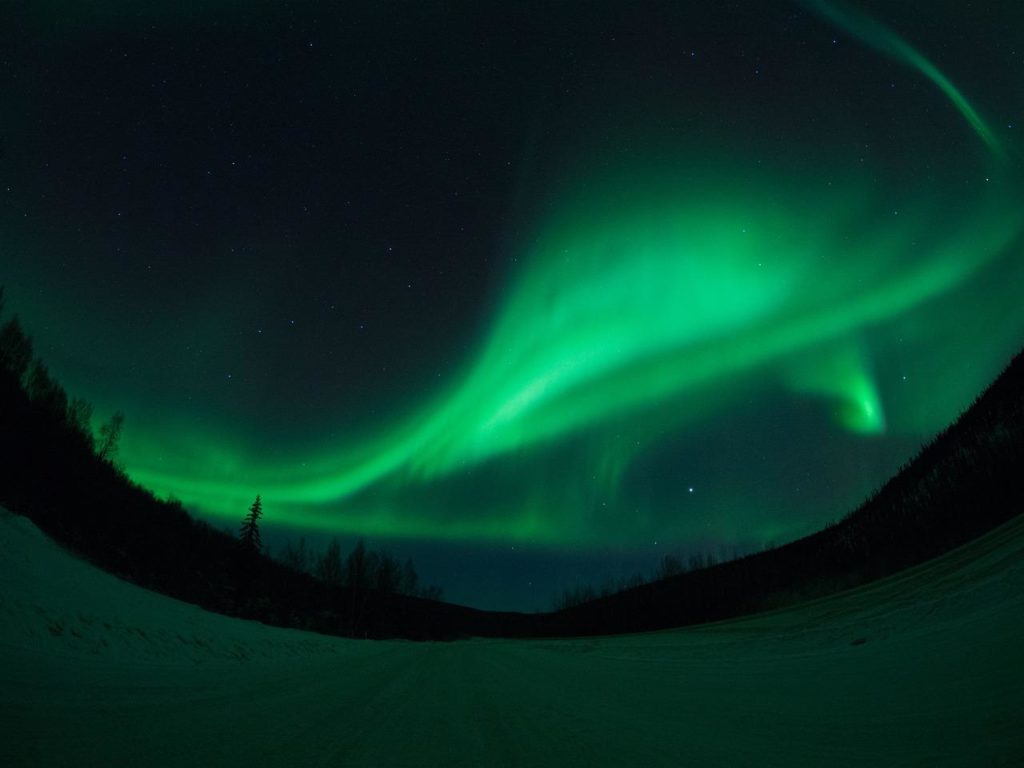 Peak season in Alaska runs during the summer months, so this is a great opportunity to score an excellent deal.
Highlights
Find the Northern Lights
Go on a dog sled ride
Warm up with a dip in the Chena Hot Springs
Tour an ice museum
Where to stay: Pike's Waterfront Lodge
2. New Orleans, Louisiana
A trip to New Orleans in January will generally bring you mild temperatures (highs in the 60s, lows in the 40s). It's a great time to visit because you'll experience fewer crowds and better prices, but still get the nice weather.
January is also the official start to Carnival season, which comes with a lot of eating, drinking, parades, and celebration. Carnival season leads up to Mardi Gras. So if you want the celebration and festivity of New Orleans without the prices and chaos of Mardi Gras, visit in January during Carnival.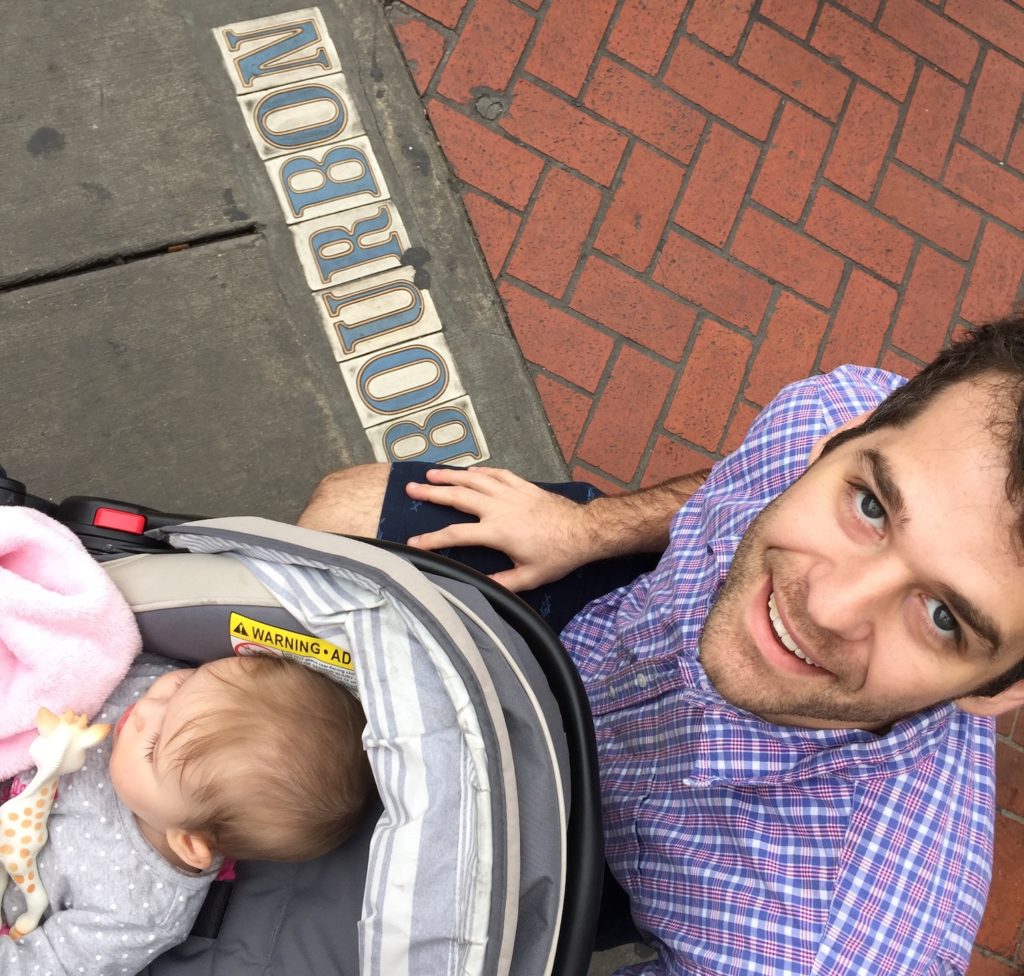 Highlights
Where to stay: Omni Riverfront New Orleans
3. Miami, Florida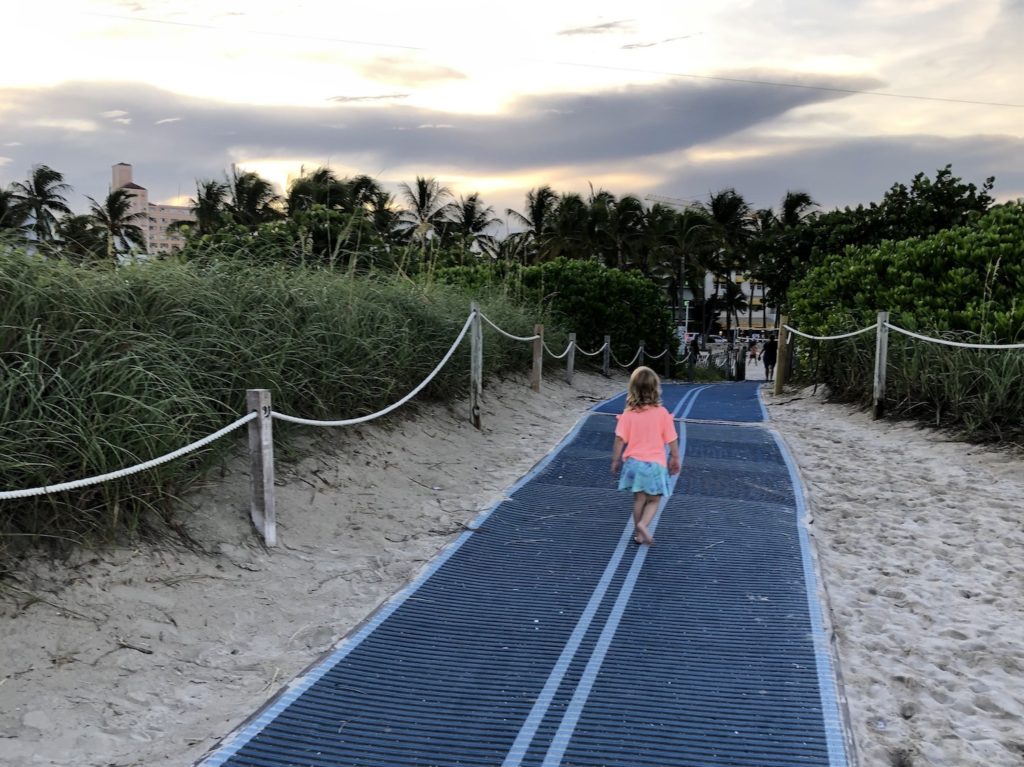 If you're looking for a break from the cold, Miami might be the spot. You're looking at average high temperatures around 76°F. That means it's perfect weather for strolling the beach. Or hanging out at your hotel pool. Hotels in Miami are much lower in price this time of year, so chances are you'll score an awesome deal. Of course, you can't visit Miami without trying some of their notable cuisine. And we can 100% recommend Puerto Sagua. It has some of the best authentic Cuban food and an ideal location in South Beach.
Highlights
Take a walk along the famed South Beach
Check out the wonderfully lit up Night Garden (especially great for kids)
Experience the iconic Cubano sandwich
Get up close and personal at the Monkey Jungle
4. Austin, Texas
There is nothing quite like sitting outside on a patio in the middle of January and indulging in a beer or some chips and queso. And that's exactly what you'll get in Austin. Temperatures are mild with highs around 62°F. And it beats the scorching 100 degree weather you'll often find in the summer. Austin if full of activity for every taste. Hiking trails and kayaking for the outdoor folk. Live music and delicious BBQ. There's always something going on, which is part of Austin's appeal.
Highlights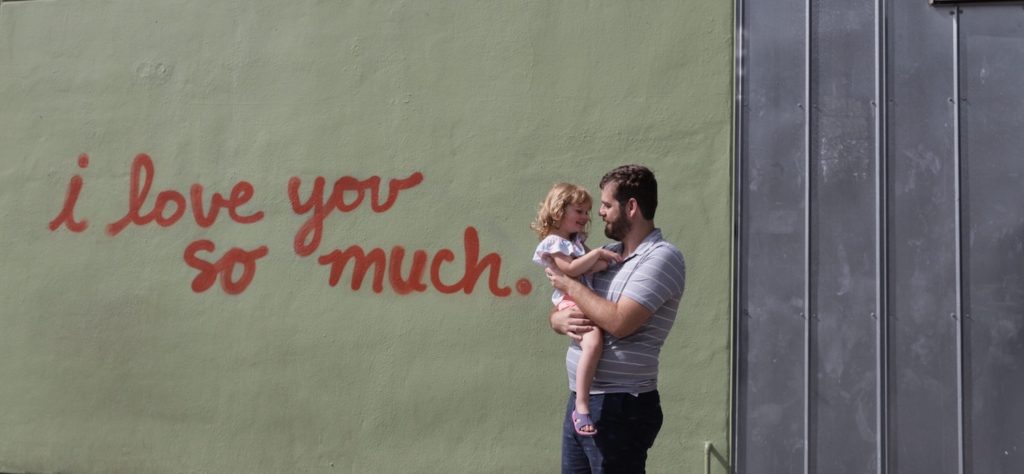 5. Anaheim, California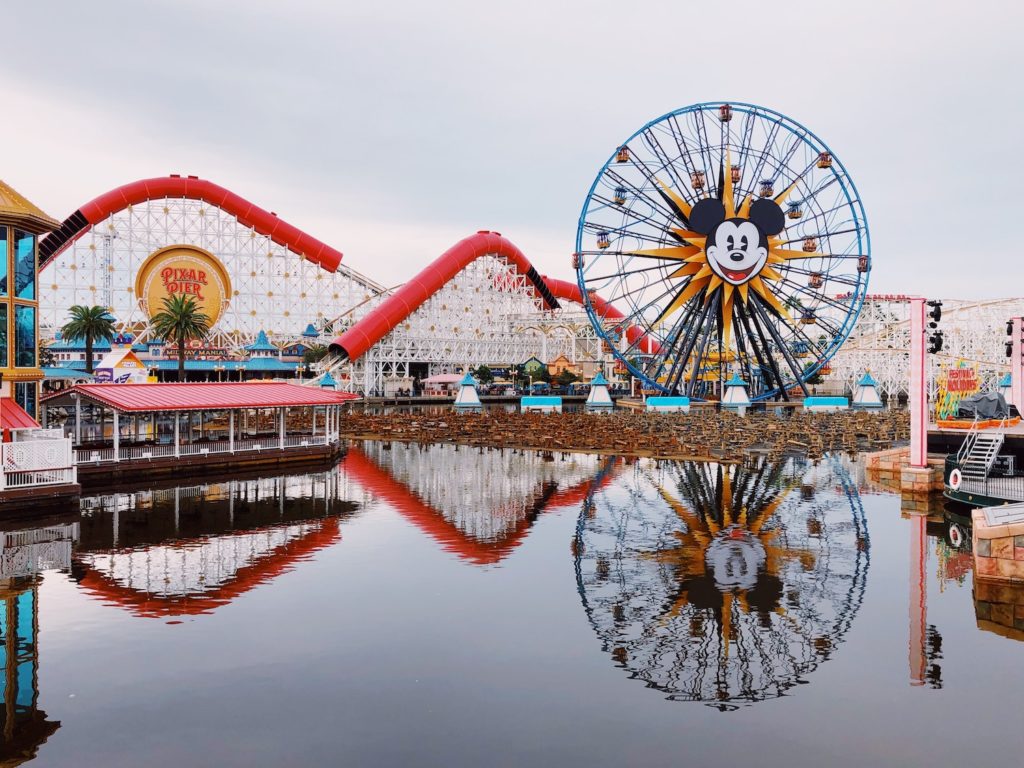 December is a magical time to visit Disney, but it can also be pretty expensive. Instead, look a visiting Disneyland in January. You'll be rewarded with more affordable prices and mild weather. Anaheim in January reaches highs around 71°F. Disneyland is the major draw for this area, but you're also very close to many of Orange County's scenic beaches. The best for both worlds! Anaheim and the surrounding Orange County is one of the best places to visit in January when you want to stay in the U.S.
Highlights
Stay at Disney's Paradise Pier Hotel where you'll be closely located to Disneyland
Take a break from the theme parks and head to nearby Huntington Beach
Head to the newly renovated CTRCity for shopping and some delicious eats
Brave the Disney Store in Downtown Disney
Bonus: If you have older kids, don't miss Flightdeck for a unique experience
6. Kona, Hawaii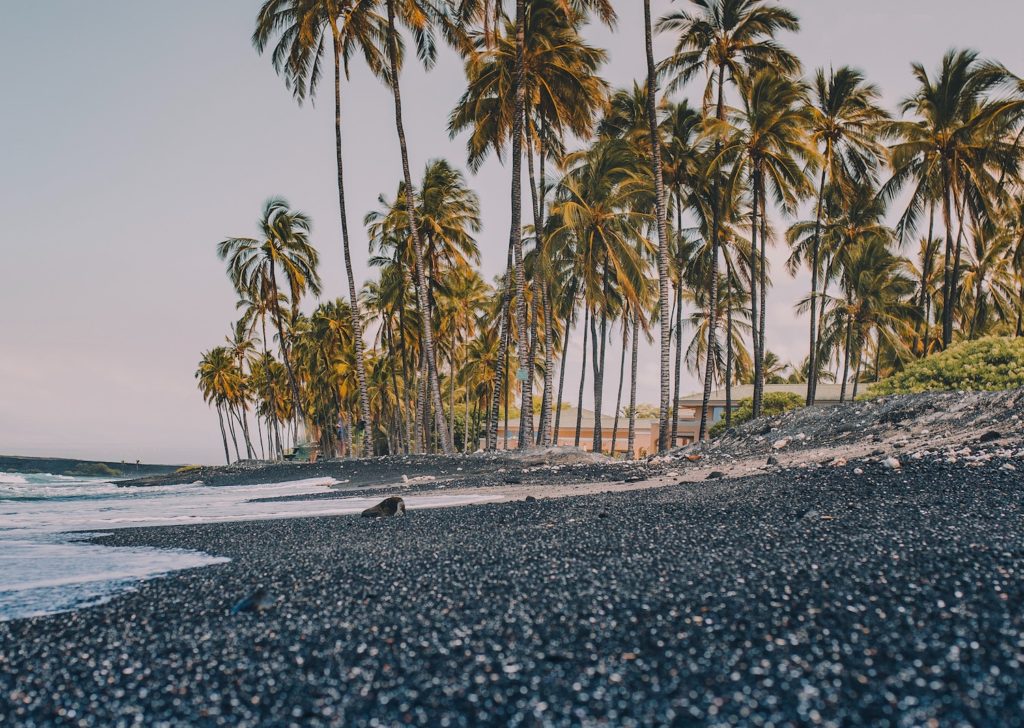 Hawaii isn't exactly the most affordable destination on the list, but January is a great time to score a deal. You'll likely hear Oahu as being one of the "budget" spots (as budget as you can get in Hawaii). But we actually like Kona when you're looking for something a bit different. Kona is less crowded than Oahu and packs a lot of beautiful scenery. You'll also have plenty of lower cost hotel options than you'd find in Maui or Kauai. Also, it's hard to beat highs in the 80s.
Highlights
7. Nashville, Tennessee
There is plenty to do in Nashville in January. And ok, it's not the warmest with highs around 62°F. But that's why we recommend staying at the Gaylord Opryland hotel. It's basically a destination – an upscale indoor waterpark, shops, restaurants, and shoot, even ice tubing. So you can experience everything Opryland has to offer. And then head in to Nashville for some live entertainment and one of the most delicious Nashville Hot Chicken sandwiches you'll ever eat.
Highlights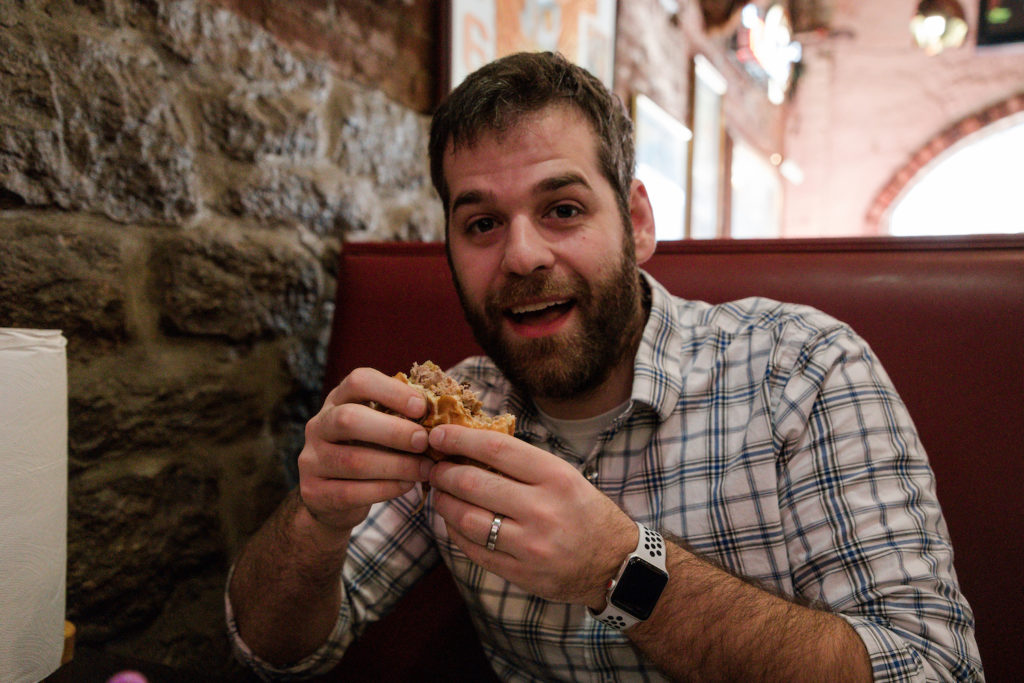 Stay at the Gaylord Opryland which hosts its annual Winterfest in January
Go ice tubing, ice skating, and even partake in ice bumper cars
See how much heat you can handle at Party Fowl (the hot chicken poutine is not to be missed)
Watch a show at the famous Grand Ole Opry
8. New York City, NY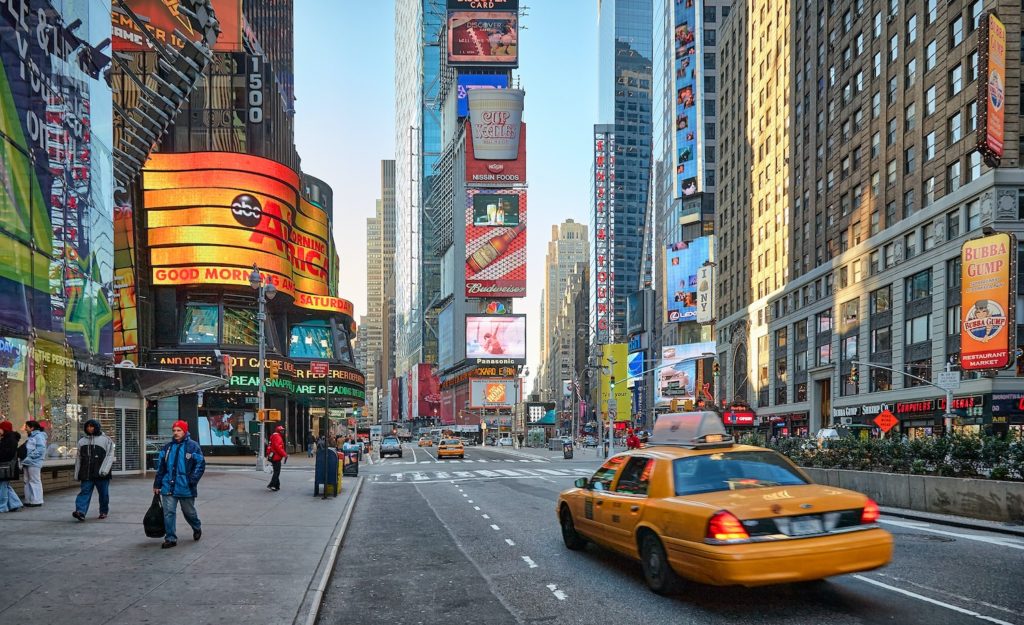 You'll find smaller crowds for your trip to America's largest city when you visit in January. You'll need to brave the cold (average temps are in the 20s and 30s), but you'll find plenty of winter activities inside and out. Of course NYC is known for some of the country's best restaurants. You'll have your pick of museums and broadway shows. And for some fresh air, Central Park is a must.
Highlights
Go ice skating in Central Park at Wollman Rink
Choose from a variety of broadway shows
Find out how New York style pizza stacks up at Joe's or sip some iconic hot chocolate at Serendipity 3
Go on a tour of all the best museums
9. Park City, Utah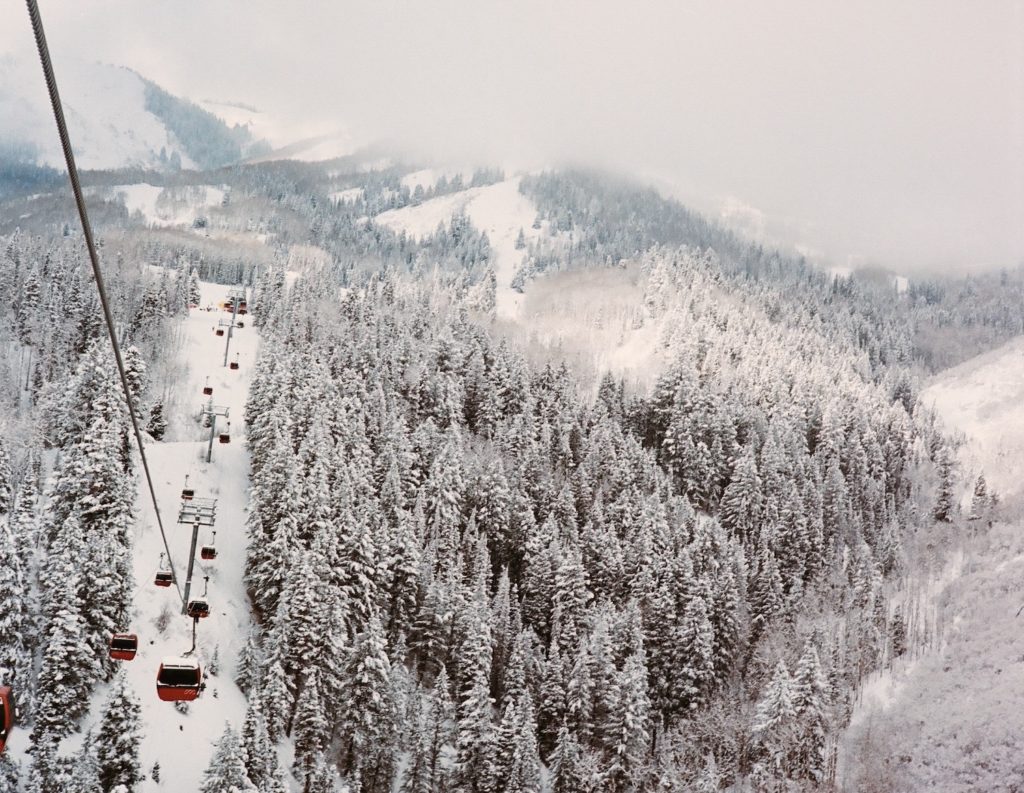 For that dream ski vacation, head to Park City. The Utah Olympic Park was built in 2002 just outside Park City for the Winter Olympics. And they accept visitors! Of course the city in flowing with all manner of winter activities: skiing, snowboarding, ice skating, sleigh riding. And after a day of outdoor activity, warm up inside one of the many beautiful mountain lodges.
Highlights
Try out a different winter activity like dog sledding, tubing, or even snow biking
Pay a visit to the Utah Olympic Park and even try out the bobsled experience
For ski in, ski out access, stay at the Hyatt Centric Park City
Stroll down Park City Main Street Historic District and check out the array of shops and restaurants
10. Las Vegas, Nevada
You can visit Las Vegas pretty much any month throughout the year and have an excellent trip. In the warmer months and over spring break, the city gets rowdier and more crowded. In January you'll have a little more wiggle room. Prices tend to be lower, so your money goes further. And the weather is still pretty nice. Highs are typically around 55-60°F. And if that doesn't sound like pool weather to you, most hotels keep at least one pool heated throughout the winter months, plus you can go wrong with a dip in the hot tub.
Highlights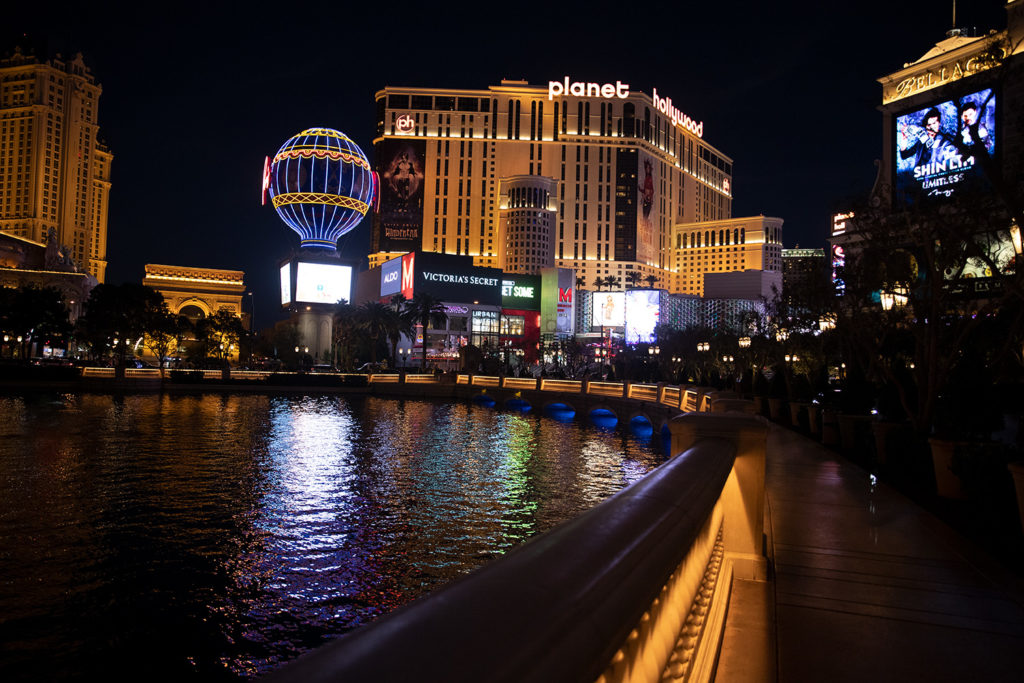 11. Wisconsin Dells, Wisconsin
Indoor water parks are a popular option during the colder months when water activities aren't easy to come by. And Wisconsin Dells is the leader of the pack. Known as the water park capital of the world, Wisconsin Dells is home to over 20 different water parks. With that many options, you'll have your pick of resorts! If you've never tried a Great Wolf Lodge, now is your chance to see what they're all about. Or book a couple different resorts to switch up your experience.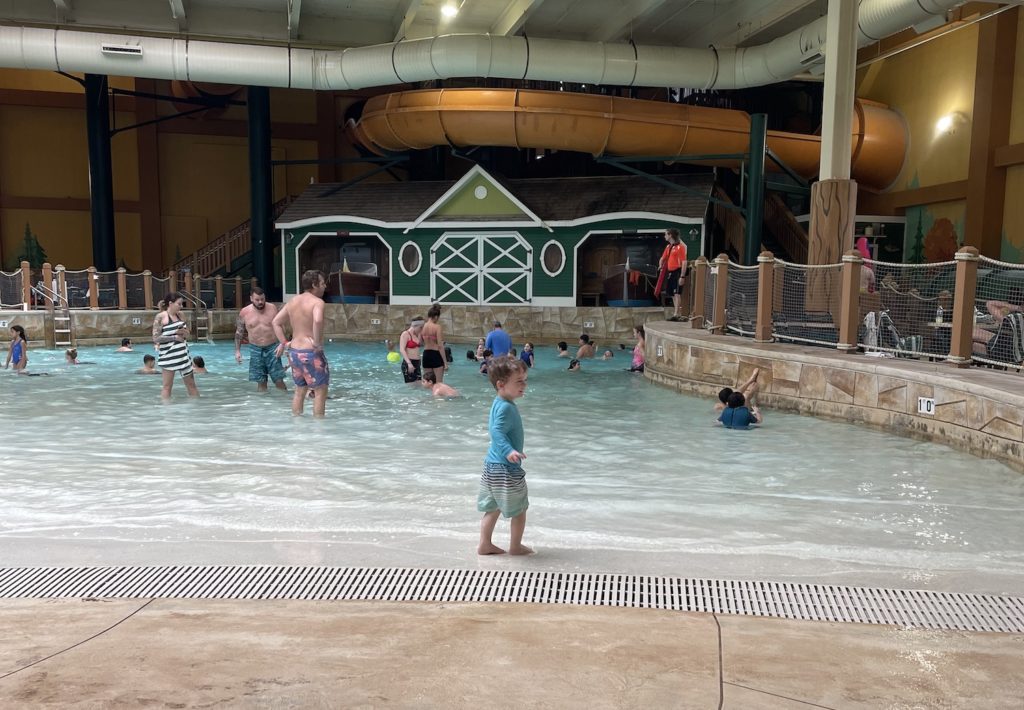 Highlights
12. San Juan, Puerto Rico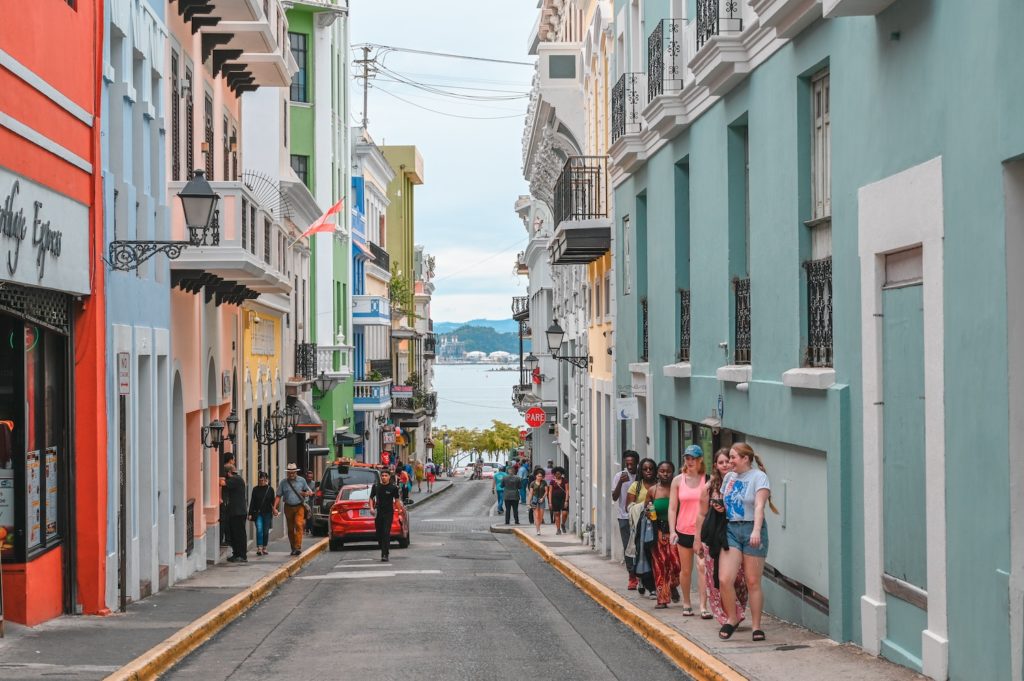 If you're looking for that caribbean feel without the need for a passport, Puerto Rico is a great option in the winter months. You'll have the tropical vibes, great beaches, and a lot of culture all in one trip. Old San Juan is filled with many historic sites. And after a warm day at the beach, take in everything Puerto Rican cuisine has to offer. And don't forget the Piña Colada.
Highlights
Grab a plate of Arroz con gandules, Puerto Rico's national dish
Visit Castillo San Felipe del Morro for a taste of Puerto Rican history
Spend a day in the sun at Condado Beach
Take a day trip to El Yunque to visit the rainforest
13. Orlando, Florida
A popular choice any month of the year, January stands out due to the lower crowds and cheaper prices. Many travelers choose to visit during the holidays in November and December, so prices tend to drop a bit in January. High temperatures average around 70°F this time of year, so you'll get a nice break from the cold. And of course, you'll have your pick of theme parks.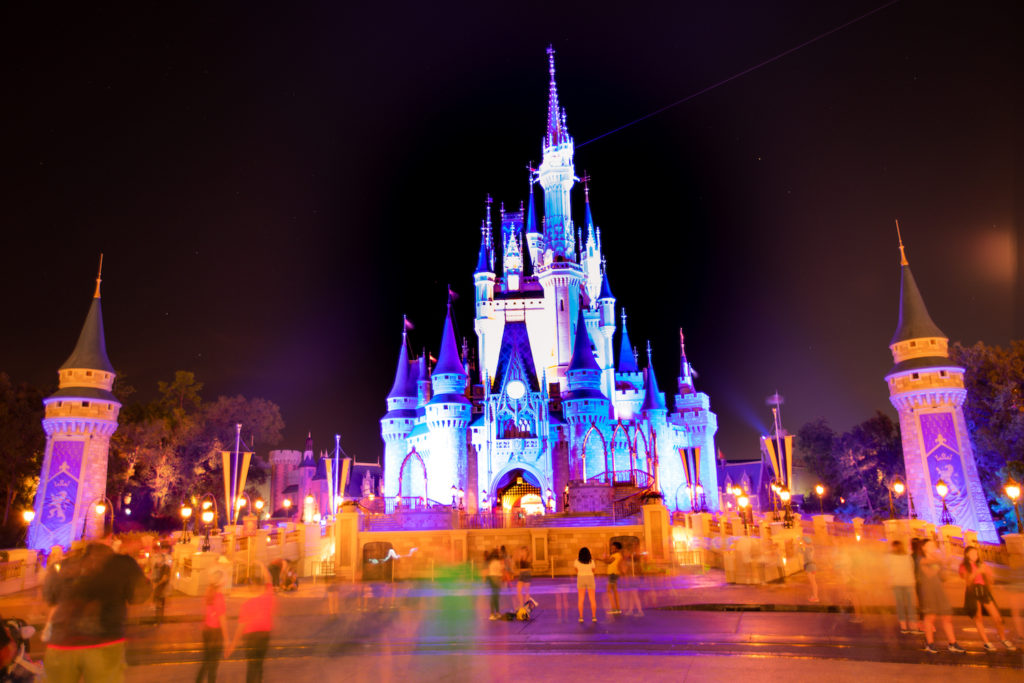 Highlights
14. Hershey, Pennsylvania
For an indulgent getaway, head to Hershey, Pennsylvania. Stay on property at one of Hershey's luxury properties. And enjoy plenty of chocolatey fun at Chocolate World and The Hershey Story Museum. You can also stroll through the Hershey Gardens and see all the winter animals at ZooAmerica. Plus, no trip is complete without a dining experience topped off with a chocolate-filled dessert.
Highlights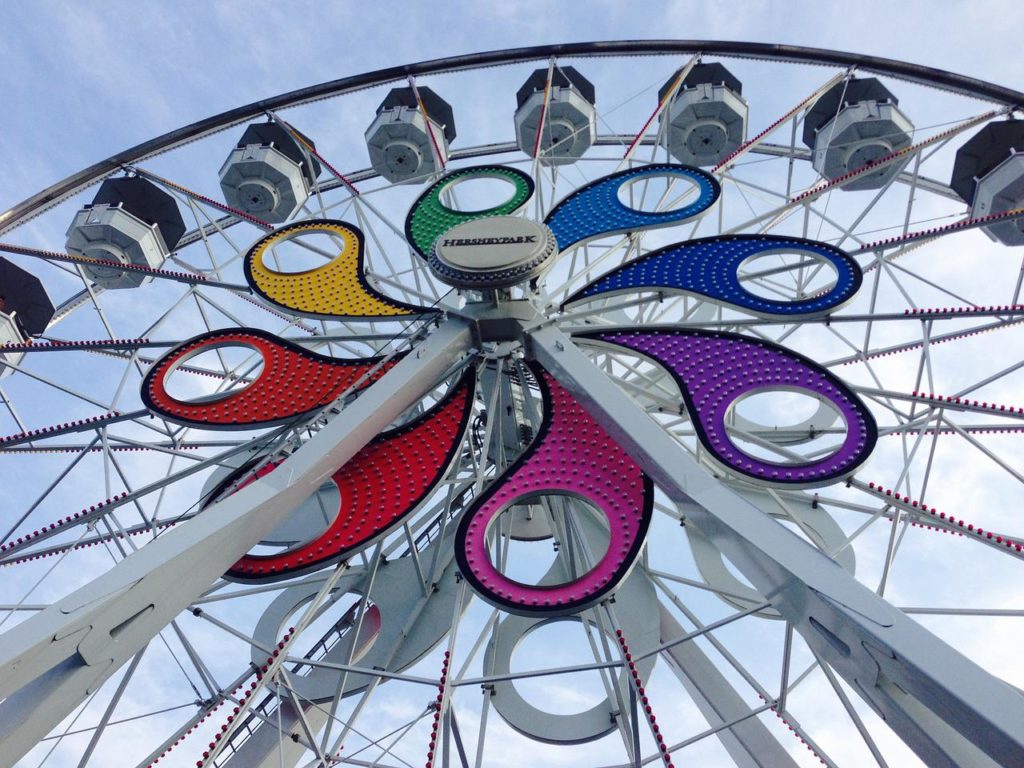 Looking for more ideas? Give these a try:
10 Vacations for Animal Lovers in the U.S.
Are Working Vacations a Good Idea?
9 Family RV Trips For Kids Who Love Being Outdoors
Chase Sapphire Reserve or AMEX Platinum: The Best Travel Credit Card