Choosing a travel backpack for your toddler is like picking out cereal. They come in every shape, size, and color. And before you know it, you've just spent 3 hours scrolling Amazon. So how do you filter out the good ones? The durable, yet cutesy kind. If there is one thing we've learned during our travels: not all backpacks are created equal. That's why we've pulled together our 11 favorite backpacks for traveling with toddlers. Guaranteed to cut down your research time by at least half. Which means more time for vacation planning! So, here are the best backpacks for traveling with toddlers!
For younger toddlers, highly recommend this beginner bag for your travels. This was the very first backpack we used when our daughter was a little over a year old. The best feature: it's part backpack, part entertainment. It's a small, soft bag, but there are buckles on the side. No joke – when kids are around 1-3 years old, these buckles can be a lifesaver during travel days. Our kids would buckle and unbuckle this thing for an entire plane ride. If you want to ease your kiddo into being responsible for carrying their own bag, this is the way to do it. This one is tried and true, one of the best backpacks for traveling with toddlers.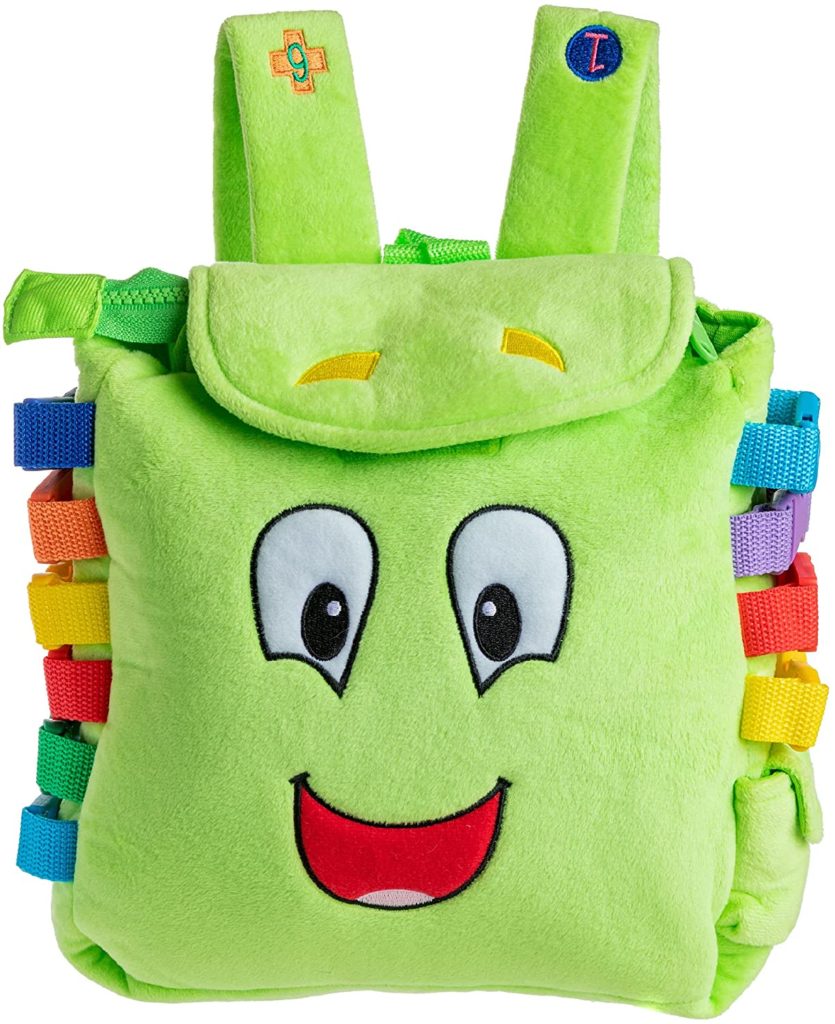 Pros:
Soft, durable, and easy to carry
Buckles keep toddlers busy during travel days
Adjustable straps to fit your toddler
Comes in multiple colors/styles
Cons:
Smaller than some of the other backpacks on the list
May not fit older toddlers or kids
Buckles may be tricky for small fingers
A brand known for its playful designs, we love Skip Hop for its ability to please even the pickiest toddler. Their toddler backpacks come in a variety of whimsical animal designs, so you can pick the best match for your kiddo. They definitely win the cute factor and they come in three sizes: mini, little kid, and big kid. The mini has a detached tether to keep the youngest adventurers close in crowds. And all backpacks have a mesh pocket for a waterbottle to keep kids hydrated during your travels.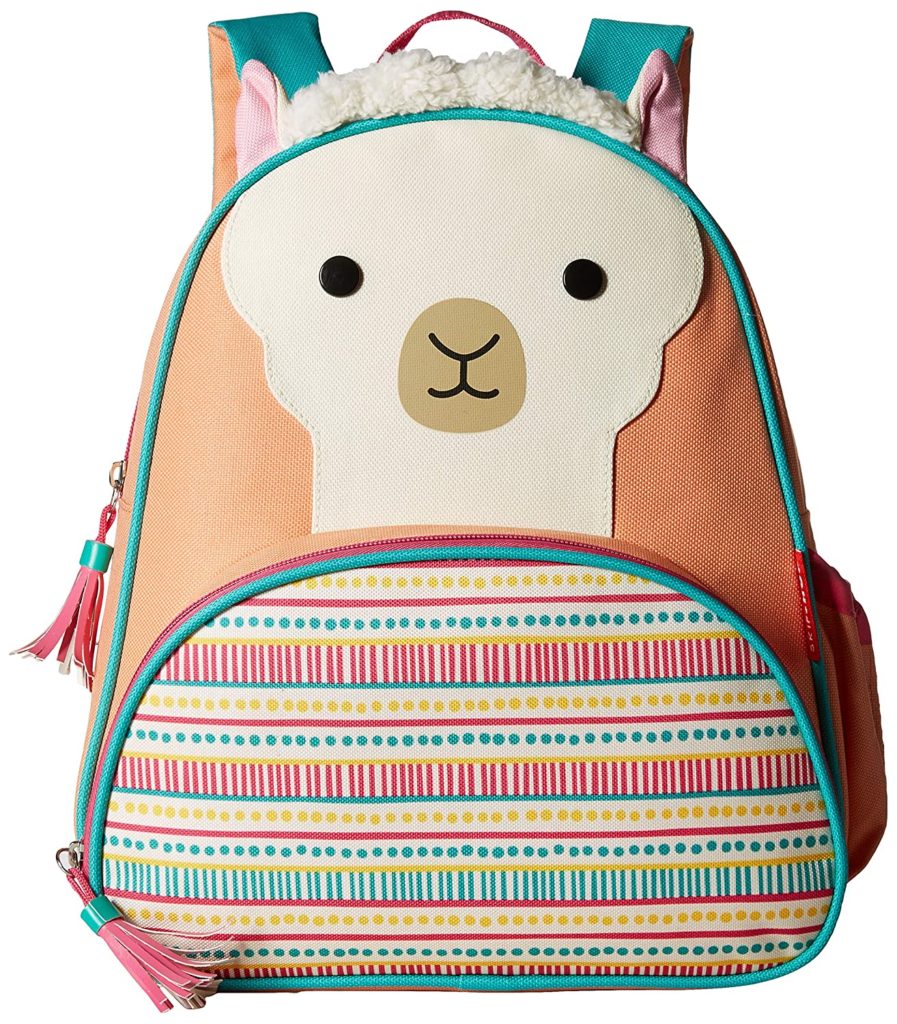 Pros:
3 different sizes to fit your child's needs
Multiple whimsical zoo animal designs to choose from
Roomy main compartments and extra front pocket
Easy to clean
Cons:
Mixed reviews on how the tether is positioned
The mini backpack may not hold as much as the larger bags
If you're looking for the more traditional type backpack, the North Face Youth Sprout may be a good fit. Keep in mind many of the reviews admit they expected the backpack to be larger. It makes our list because it is sized for a toddler (North Face says it's designed for 2-4 year olds). But don't buy this one thinking you can double up on kindergarten or you'll likely be disappointed. It won't fit folders, but it's the perfect size for toddler toys. And you'll be getting the quality and durability you expect from The North Face brand.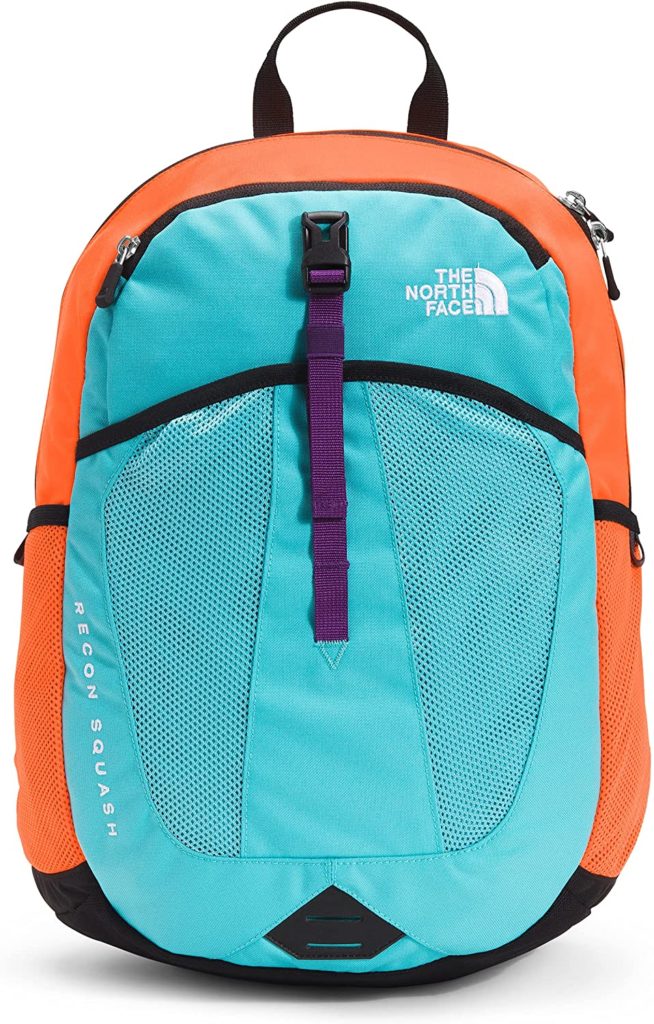 Pros:
Multiple pockets make this design functional for travel
Durable and comfortable fit with padded straps
Chest strap to help keep the backpack in place
Cons:
More expensive than some of the other options on the list
Not much variety in color or design options
This goes out to all those tractor loving toddlers out there. One of the best ways to get your kids excited for travel is to get them gear that matches their personality. Our two year old goes wild for trucks, cars, and tractors. Appeal to their tastes and they'll be more likely to carry their own backpack rather than stick you with yet another thing to tote around.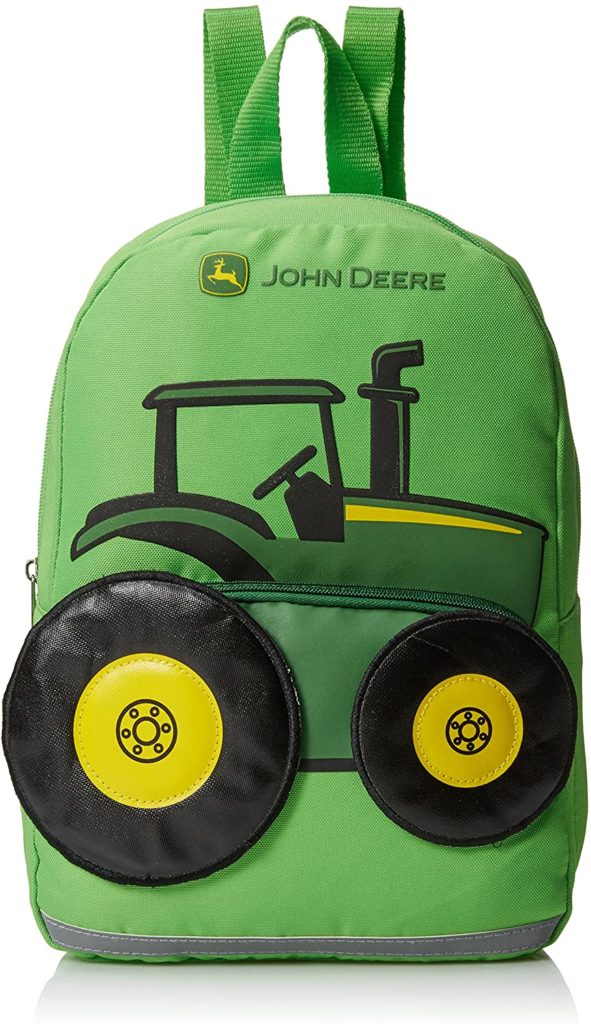 Pros:
Enough room for some toys and a change of clothes
Cute design for tractor lovers
Cons:
Straps not padded, which may not be as comfortable for long travel days
Not as durable as some of the other options
If you can't decide between a suitcase and a backpack, here's your solution. This backpack can be pulled around, but also carried as a backpack. It's a great choice for strolling around then airport and then switching to backpack mode when boarding the plane. It's not huge, but big enough to fit some clothes, books, and toys. And the cute Minnie Mouse design will be a winner with your little one (there's also a Disney Cars style).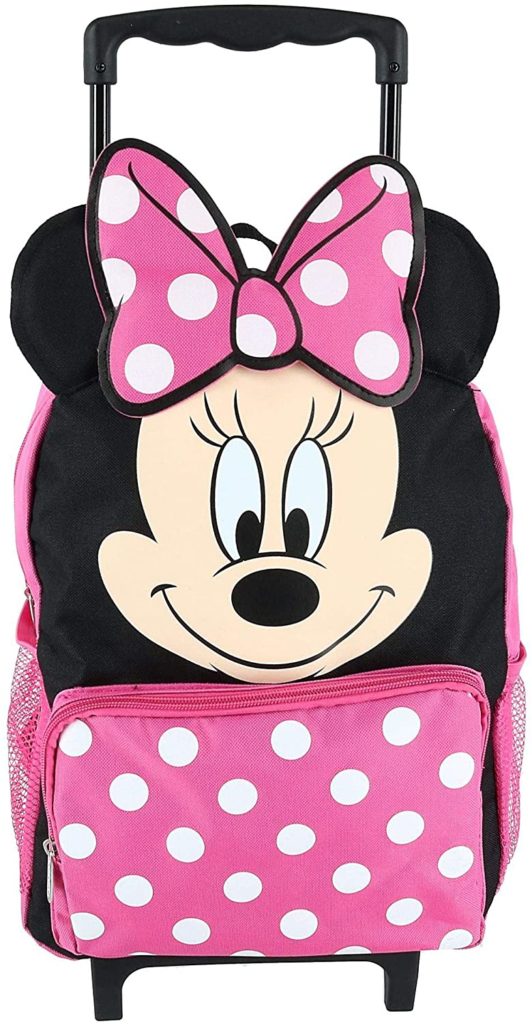 Pros:
Cute character design
Multi-functional as a rolling suitcase or backpack
Slightly bigger than some of the other toddler backpacks
Cons:
Pricier than other toddler backpacks
Recommended for older toddlers 3 and up
When you're looking to go a little bit extra, Target's Cat & Jack line is your jam. They have everything from Sequin Llama and 3D dinosaur to Jelly Flower and Orange Cub. But it's the quilted square backpack that I love most. It's soft and stylish without being over the top. It comes in a purple or green color. And it will fit more than some of the other backpacks on the list without weighing your toddler down.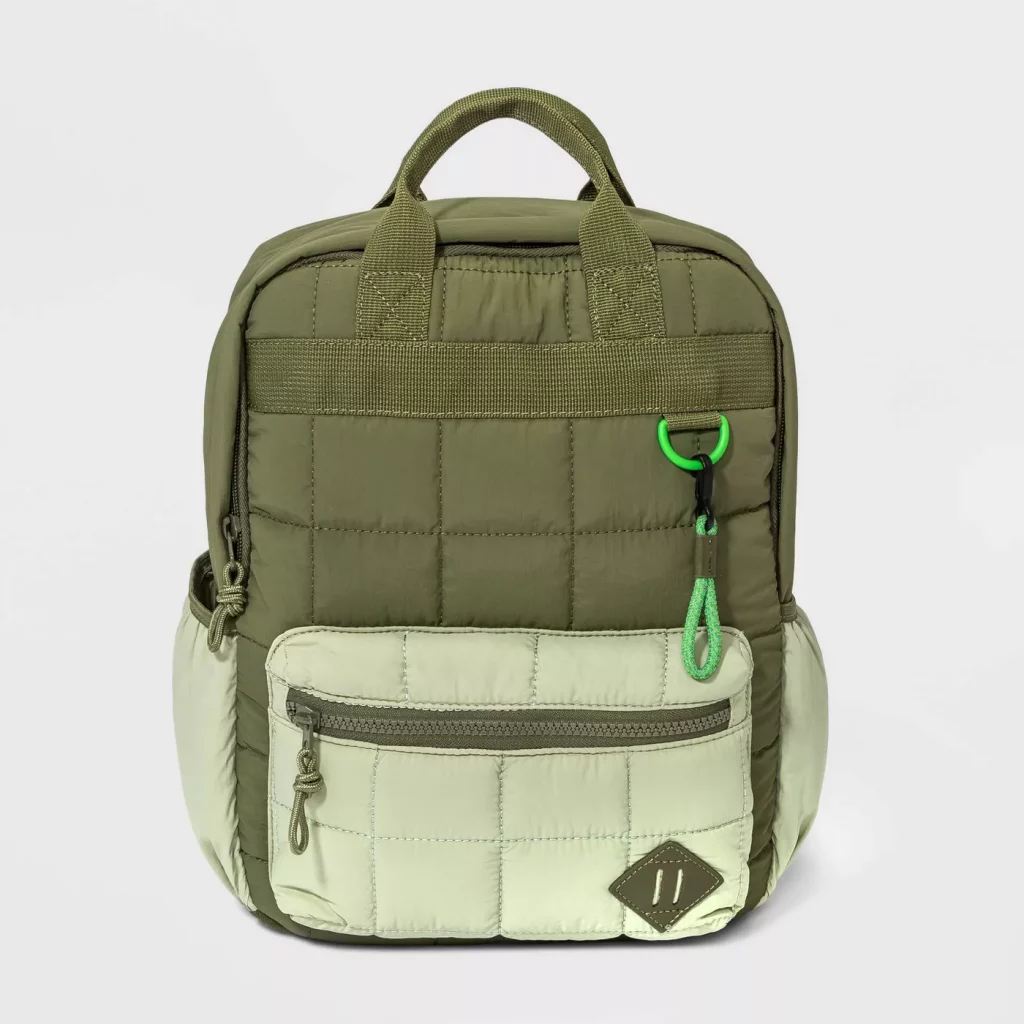 Pros:
Cheaper price than other backpacks
Soft durable fabric and a comfortable fit for long travel days
Roomy enough to fit toys, books, and blankets
Cons:
Harder to clean
May be too big for a younger toddler (some Cat & Jack designs are smaller)
If you want a slightly larger backpack without sacrificing the cute factor, these Bixbee flyer backpacks are kid pleasers. They are a bit nontraditional in that they're wider than most. And they feature cute wing designs so your little one can dress as a fairy, unicorn, dinos, or spaceship during their travels. These backpacks are built for older toddlers and will fit kids aged 3-7. The ergonomic design keeps them from hanging too low. And for every backpack purchased Bixbee will donate a schoolbag with supplies to a child in need.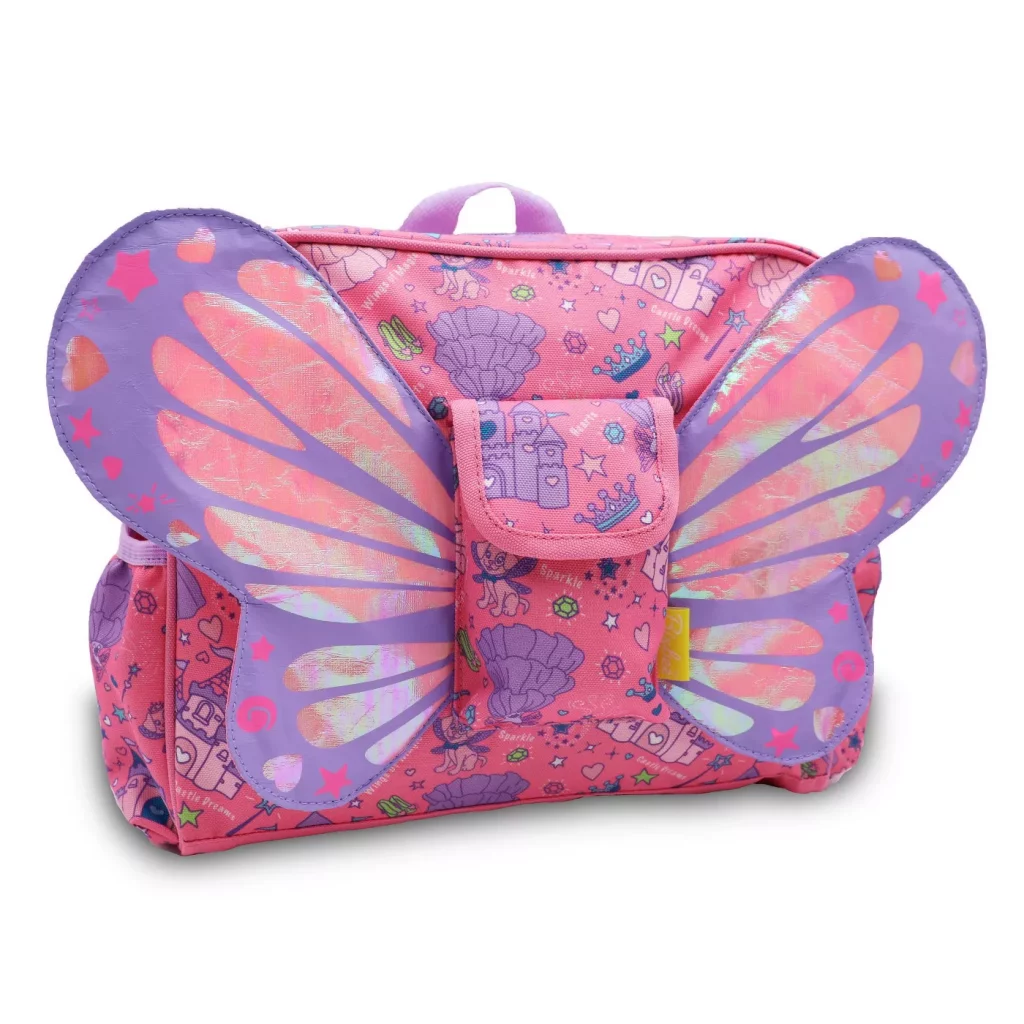 Pros:
Fun, toddler-friendly styles
Ergonomic design keeps backpack better aligned at waist
Spacious to fit everything they need for their travels
Comfortable shoulder straps
Cons:
May be too big for smaller toddlers
Bulkier than other toddler backpacks
Whimsical, yet functional, these backpacks have all the fun details without adding bulk. They come in a variety of themes like construction, ballet, and mermaid. It's sized for toddler, pre-k, and kindergarten so it can grow with your child. And it's one of the more durable choices on the list – made with 100% vinyl. The material also means it will be a breeze to clean.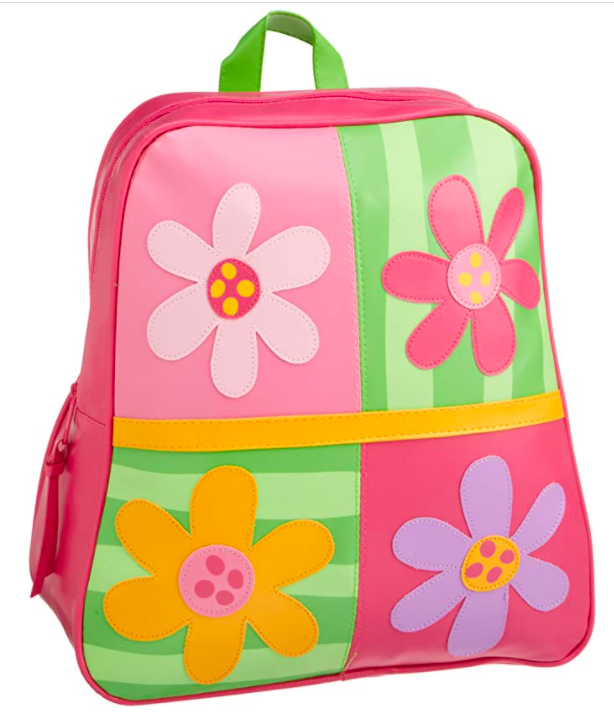 Pros:
Larger size will allow for multiple years of use
Easy to clean messes on the go
Durable quality made to last
Cons:
Size may be too big for some toddlers
Fewer pockets than other backpack styles
Classic choice for toddlers wanting to rock their favorite characters. And this backpack in particular is the ultimate in comfort. It's super plush with extra padding around the shoulder straps. The zippered pockets on the wheels are a cute touch. And will likely keep your toddler busy filling it with little cars. One of the best backpacks for traveling with toddlers due to its appeal and quality.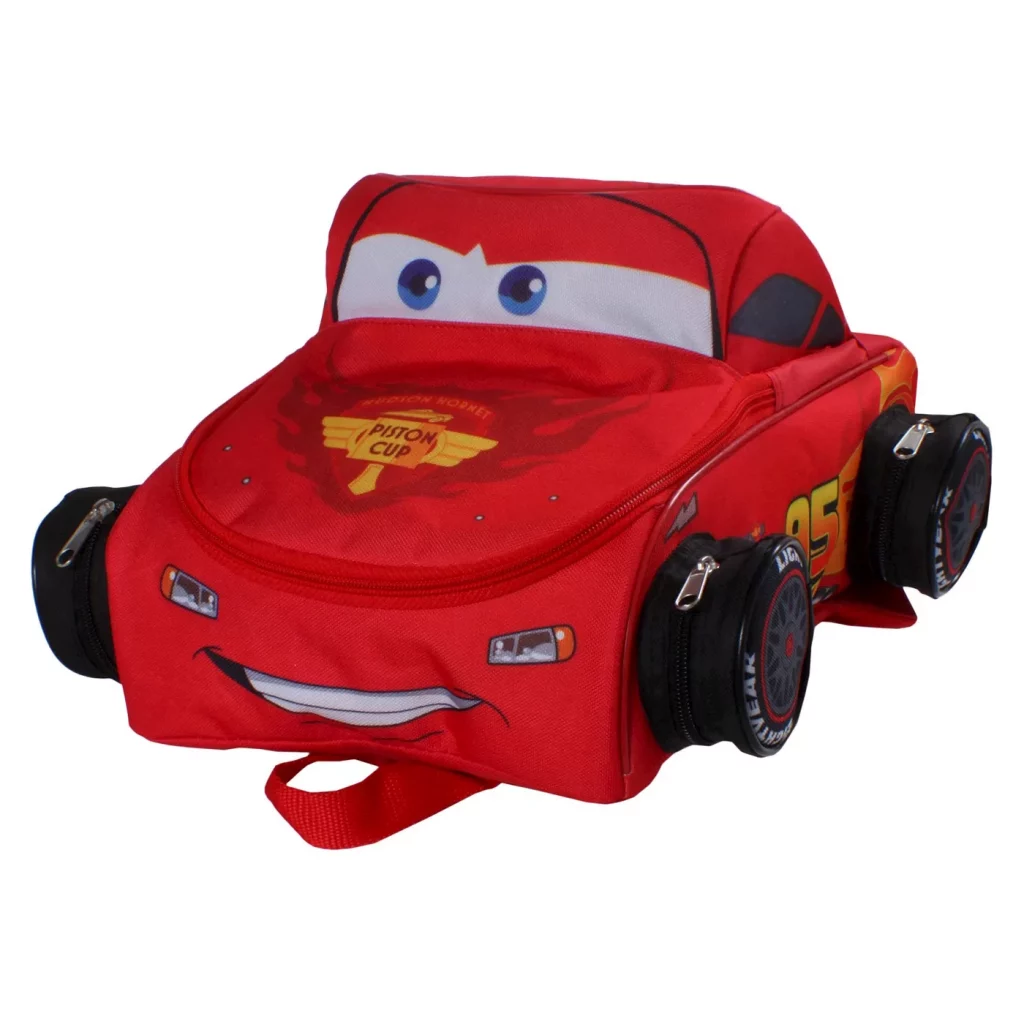 Pros:
Perfect for toddlers with room to grow
Great for fans of Lightning McQueen
Comfortable and perfect for long travel
Cons:
Extra pockets but they are small and no water bottle storage compartment
Not as easy to clean
A Swedish brand and one of the most popular backpacks in travel, the mini version is perfect for little toddlers. It's also one of the more classic looks. These backpacks are dirt-resistant, water-resistant, and easily wipes clean. There are plenty of pockets, which makes it great for travel. There is also a two way zipper and rain flap for added protection. If durability is what you're after, there's a reason this is so wildly popular.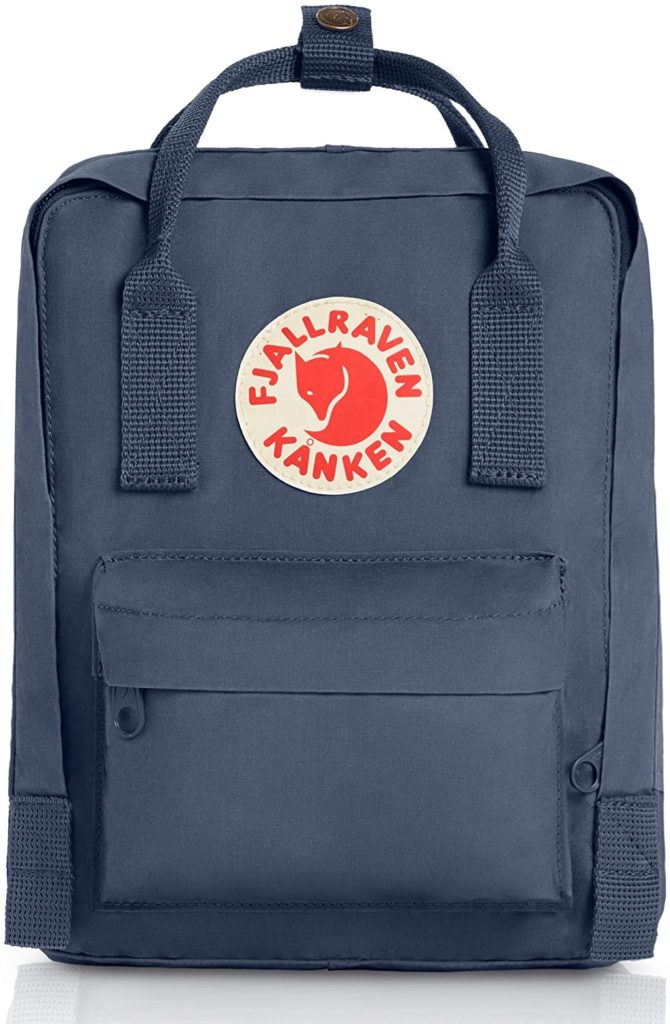 Pros:
Lots of pockets to make this backpack super functional
Easy to clean and stands up to dirt
Durable and great for travel
Cons:
Not the most comfortable option
Design may not appeal to all toddlers
Most expensive option on the list
For those that want comfort along with plenty of storage. Simple Modern backpacks come in a variety of designs, including many popular Disney characters. The backpack has padded shoulder straps and a chest strep. The main compartment has a tablet sleeve, along with a front pocket, smaller zip pocket, and two mesh bottle sleeves. And one of the nicest features: you can choose between 7 liter and 12 liter depending on your kiddo's size.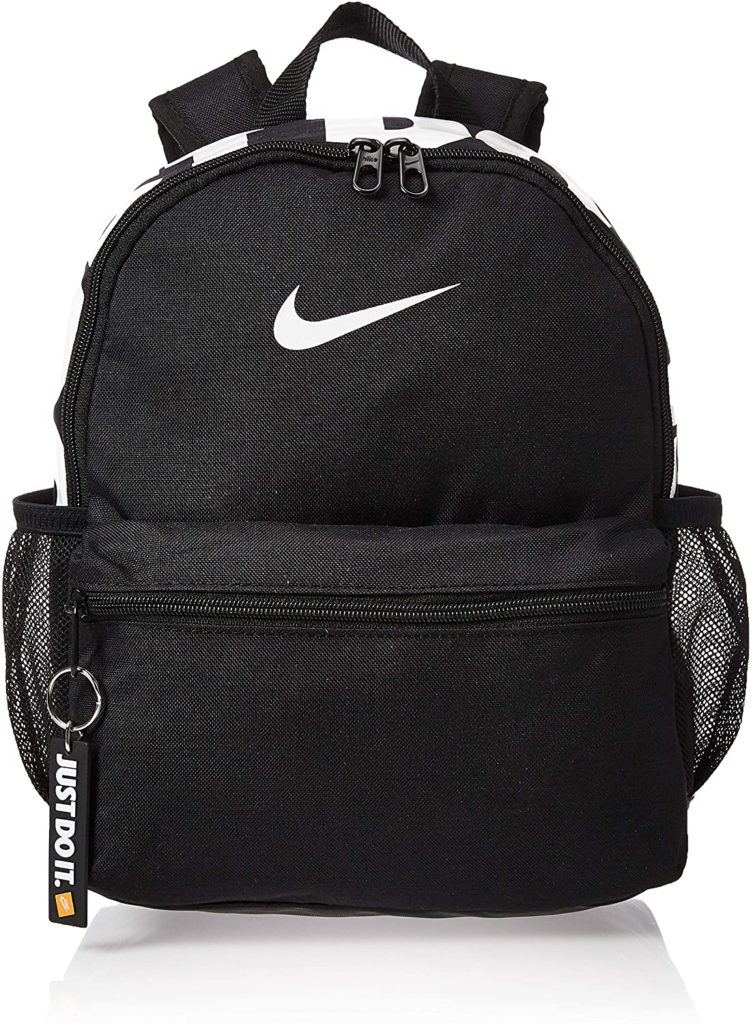 Pros:
Many kid-friendly designs to choose from
Plenty of storage pockets
Water resistant material
Cons:
Certain styles more expensive than other backpacks
The 7 liter may not hold much
What should I look for in a toddler backpack?
Researching the best backpacks for traveling with toddlers is different then researching an everyday backpack. Comfort is key in either scenario, but chances are, your little one is going to be schlepping their backpack around for long periods of time. Here are some things to keep in mind when browsing for the best backpacks for traveling with toddlers:
Choose an appropriate size
One big mistake many parents make is going too big. When you travel, you want to squeeze in as much as possible. I get it – pack all the toys in hopes it will keep that kid entertained for the duration. But restrain yourself because, remember, if your toddler gets tired of carrying a heavy backpack through the airport, that burden falls on you. Choose an appropriate size. A good rule of thumb is to choose a backpack within the range of 10 to 15 inches tall. That's the ideal size backpack for a toddler. This isn't the time to go big and bold.
Soft materials and padding
The more comfortable – the longer your toddler will wear it. If you come across a cutesy style or popular brand and it doesn't look comfortable – hard stop. Unless of course you like the look of that backpack on your shoulder. The first backpack we ever got for our toddler was the Buddy Buckle backpack, and she could have worn it around for days. If you dress yourself for comfort in athleisure, treat your little one to some comfort too.
Be strategic about pockets
Your kids' things will be put through the ringer on travel days. Plan for it. Don't go with those open, zipperless backpacks. And think about what kinds of pockets you need. We love having a separate front pocket to put a couple snacks, and the main compartment for toys, books, etc. That way your goldfish don't end up in a pile of crumble. Also, water bottles are crucial on travel days. Find a backpack with a water bottle pocket, but watch that it doesn't slip out. Those things are sneaky!
Easy to clean
When your kid comes home from daycare or preschool with dirt all over their backpack, you can just hit it with your supply of cleaning product. Not so easy when you're on the road. We live and breathe Tide To Go when we're on the road, but you can also make it easier on yourself by getting an easy to wipe backpack.
What to pack in your toddler's backpack?
If you want your toddler to actually wear their backpack, make it fun. Don't pack the diapers and wipes and then expect them to lug it around. Here are some tips we use while packing for a trip:
You can take only the toys that fit in your backpack
Make your toddler's backpack their own space. Allowing them to only take what fits in their backpack will help them choose their favorites. Otherwise, they'll try and convince you they need to bring 30 stuffed animals. Having a defined space to fill gives them an idea of how much they can bring versus an arbitrary amount. And luckily, toddler backpacks are small, so you won't be dragging around hundreds of toys.
No toys with tiny pieces
You'll pick up on this rather quickly after your first trip. Or learn from our mistakes. If you give your kids total freedom on what to bring, they WILL fill their backpack with tiny lego pieces, hatchimals, broken crayons, and jewelry that gets all knotted up. Set limits on what they can and can't take.
Give suggestions
When toddlers are packing toys for a trip, they don't really have the foresight to predict what is best for the plane or road trip. Help them by giving suggestions. "I bet you'd play with this travel art set" or "I could play this game with you on the plane". Something that helps them understand what they'd get use out of.
Looking for more in toddler travel?
Working in the airline industry has allowed us to take 100+ flights with 2 kids. We've tested many travel products and pulled together our best advice. Here are some of our favorites:
Tell us in the comments: what are the best backpacks for traveling with toddlers?