Wildlife vacations are so much more than checking out the nearby zoo, and vacations for animal lovers is a growing topic in the travel world. Animal encounters can be found all over the U.S. And if you are a family on animal lovers, why not choose a vacation that offers up-close-and-personal experiences? It's a great way to engage the kids, while also teaching them a thing or two about wildlife. And we've narrowed it down to some of the best vacation destinations for animal lovers. All of which you can visit without leaving the U.S.
1. Swim with sharks in Atlanta
If swimming with sharks is on your bucket list, you'll be happy to know you no longer need to buy a plane ticket to South Africa. Look no further than the Georgia Aquarium. The newest animal encounter at one of the most famous aquariums in the country, cage diving with sharks. You do not have to be dive certified and kids have to be 12 or older. You'll learn about sharks, throw on a wetsuit, and have one of the most sought after animal experiences.
If you have kids under 12, or diving with sharks doesn't sound so appealing, the aquarium also has a play with penguin program. And who can resist that?
2. Kayak with sea turtles in Hawaii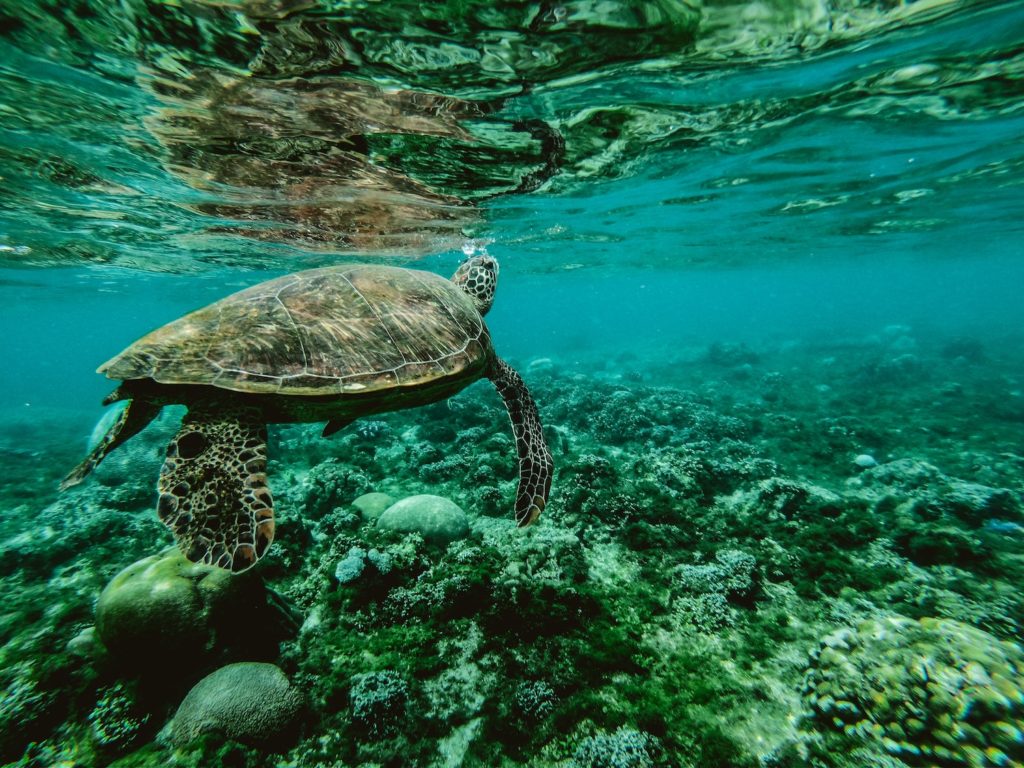 Aptly named, at the Turtle Bay Resort in Oahu you can go kayaking amongst sea turtles. They offer both single and double kayaks. And jump seats for kids 4-7 if you're bringing along little ones. You'll have a guide that will teach you everything you ever wanted to know about sea turtles. And rest assured you'll be paddling along in an Eco-kayak, taking part in the Green Sea Turtle ID project.
Other experiences at the resort include dolphin encounters, whale watching, scuba diving, and diving with sharks.
3. Go on safari in California

Partake in a safari without ever leaving the U.S. Safari West located in Santa Rosa, California offers all kinds of animal encounters. Take a behind the scenes walk and meet giraffes, warthogs, and birds up close. Meet a rhino. Or a cheetah. Become a safari keeper for the day. Or book a private safari experience for your family.
One of the coolest features: you can add a luxury tent to your experience and sleep surrounded by animals. Private viewing deck included of course.
4. Surround yourself by flamingos in Orlando
If you've ever heard about swimming with flamingos in Aruba, you'll be pleased to hear about a closer experience in Orlando. Discovery Cove is a tropical paradise where you can swim with dolphins and feed sting rays. And one of the coolest animal encounters: flamingle with flamingos. Which means you'll get to play around in the reef and then feed the flamingos some delicious treats.
If you want to go all in on a vacation built for animal lovers, book a stay at nearby Animal Kingdom. It's a Disney property, so you know it has to be magical.
5. Go in search of bison in Wyoming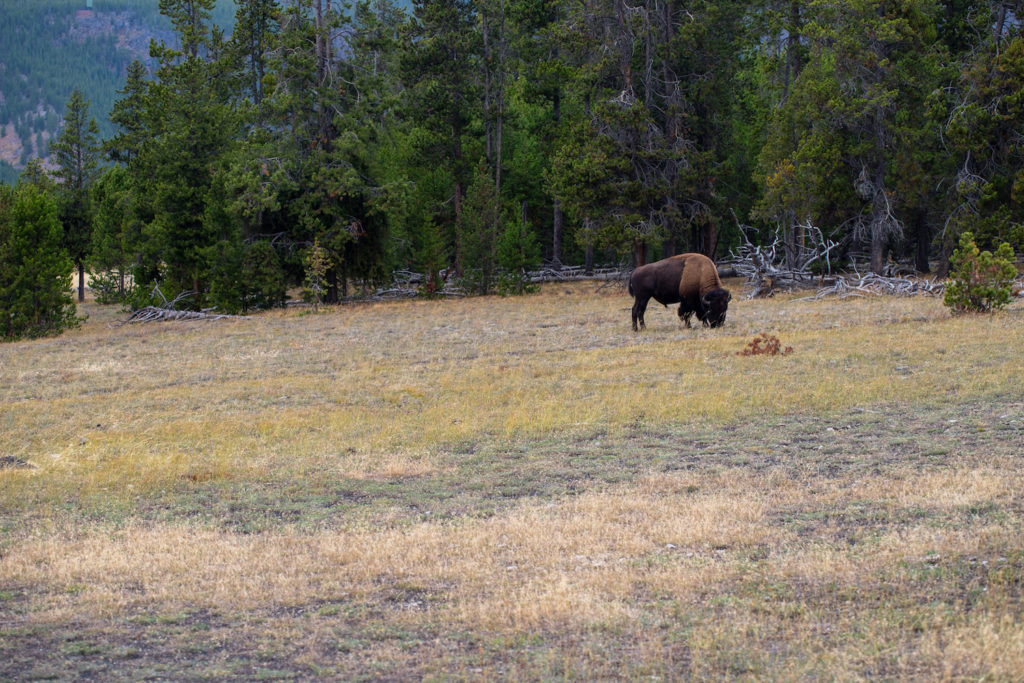 Known most for arguably the most famous geyser in the world, Yellowstone is also an excellent place to view wildlife. And wildlife you will see if you choose to visit. Elk, moose, mountain goats, deer, bighorn sheep, sometimes bears. But one of the most unique wildlife experiences: bison. Yellowstone is the only place in the United States where bison have lived continuously since prehistoric times.
And they are absolutely stunning to see in their natural habitat. Plus, Yellowstone is full of all kinds of activities if you can peel your eyes away from the bison.
6. Go horseback riding at a real dude ranch in Colorado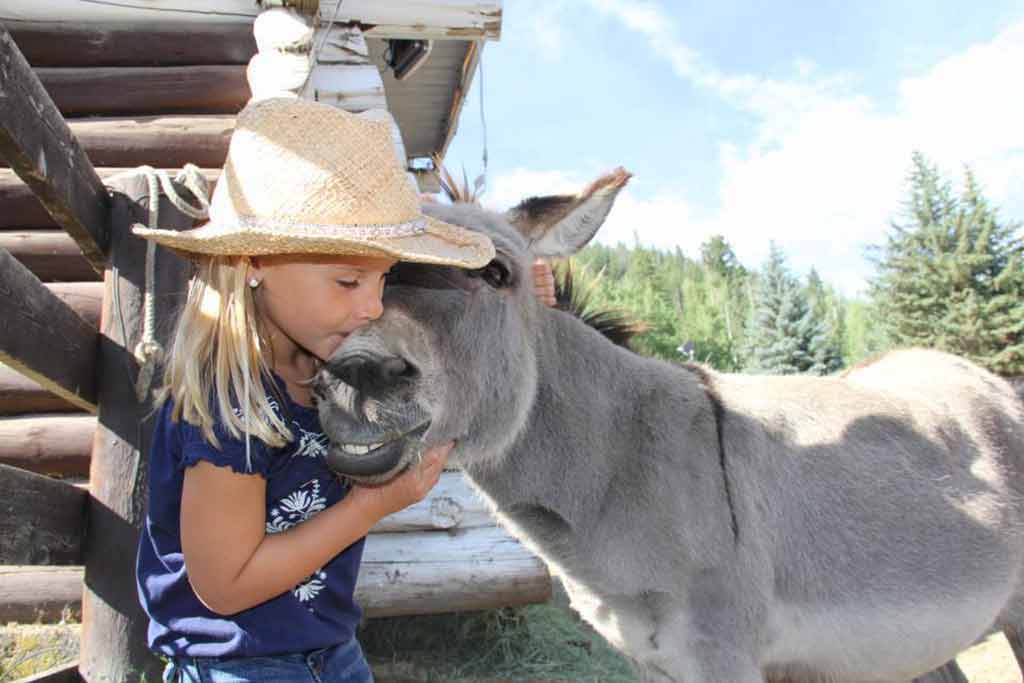 Sure, you can go horseback riding practically anywhere. But when a luxury dude ranch is an option, how can you pass that up? The C Lazy U Ranch is an all inclusive guest ranch experience. You'll stay in an individual room or private cabin and have access to all kinds of amenities included with your stay: swimming pool, archery, ropes course & zipline, mountain biking, and yoga. Those are just a few.
But of course the highlight for animal lovers is the horseback riding. Included in your stay – a personal horse. Their experienced head wrangler will pair you with a horse that reflects your ability and personality. And you can ride every day. Plus, they have kids horseback riding vacation programs. It's one of the best vacations for animal lovers.
7. Go camping with alpacas in Kansas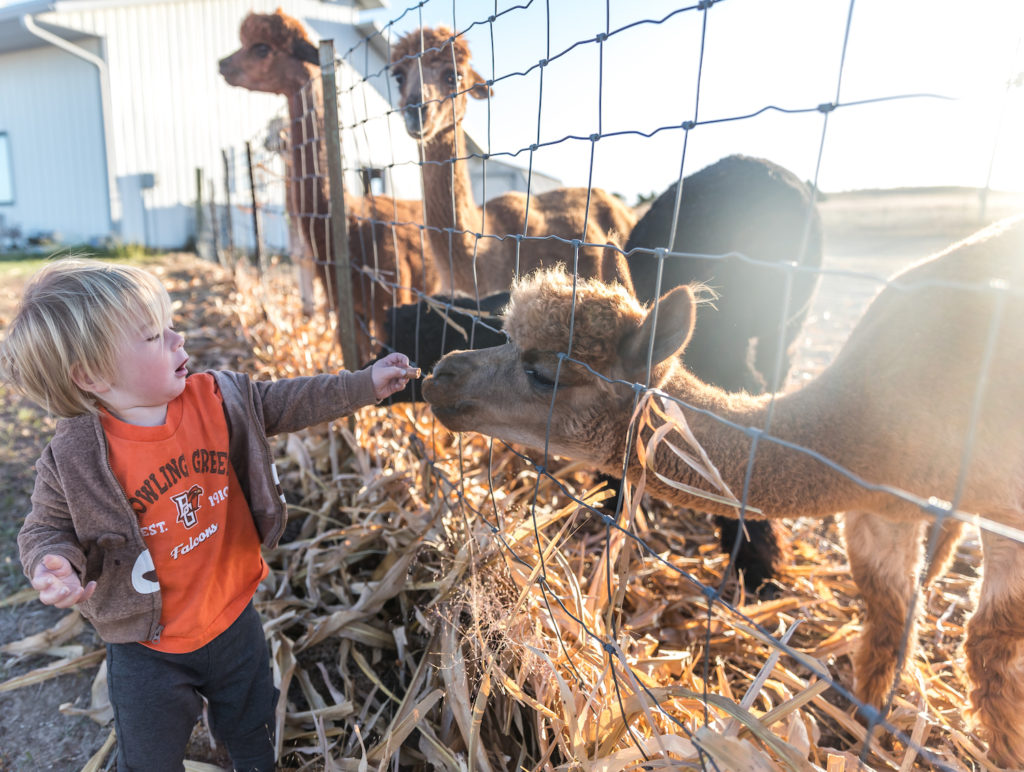 If you've never heard of Harvest Hosts, let me introduce you. With a Harvest Hosts membership, you can camp at some very unique places – including an alpaca farm. Tent camping is not allowed, so you'll need a self-contained RV. You can bring your own of course if you have one. Or rent one for a special family road trip. The membership only costs $79 and at each place you stay during your vacation, it's common to make a small purchase with the business. Given those are the only costs to use Harvest Hosts, it's a really great deal for camping at animal farms.
Save 15% off your Harvest Hosts membership
North 40 alpacas is an alpaca farm in Osborne, Kansas. You'll get up close and personal with the alpacas – feeding and petting them. And they are very kid-friendly animals. You'll also be able to take home alpaca socks, hats, or blankets.
Other types of farms in the Harvest Host program include cattle, sheep, goat, and elk. There's even a fishing farm.
8. Watch bears hunt for salmon on an Alaskan Cruise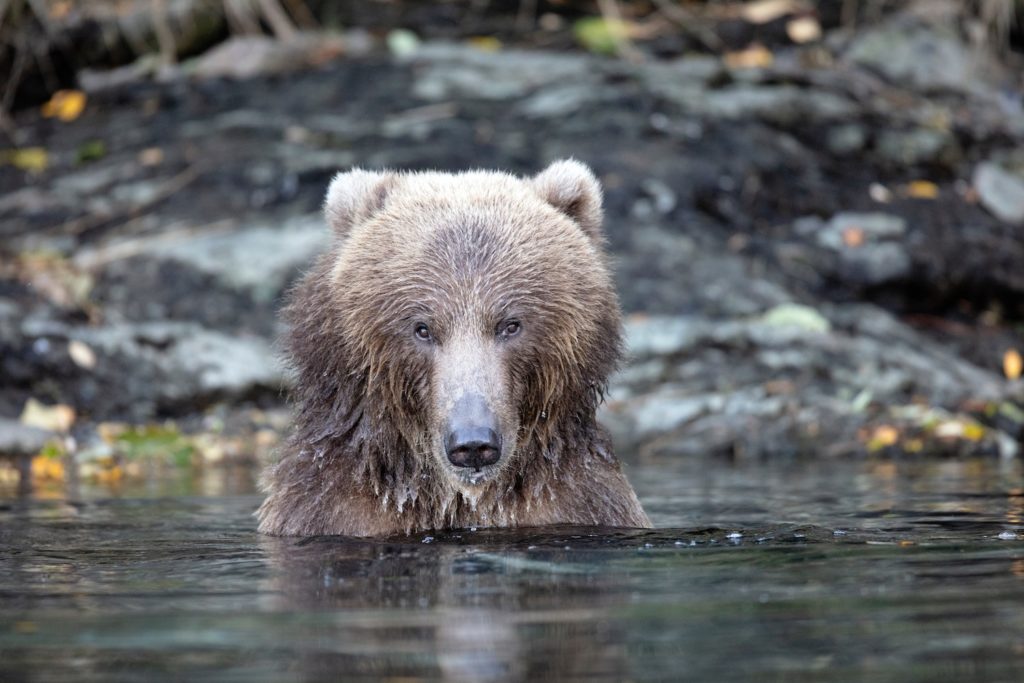 For many people, an Alaskan cruise is a bucket list vacation. Not only will you enjoy the beautiful scenery of Alaska, but you'll also be treated to some amazing wildlife experiences. Popular excursions include viewing grizzly bears, moose, wolves, whales, and caribou. It's one of the best vacations animal lovers can take.
Not only will you get all the animal encounters, but ships cater to all ages. Kids can participate in the fun and ships like Princess Cruises and Royal Caribbean also have onboard activities for families. You'll not only go to the animals, but the animals will come to you. Princess Alaskan Cruise Itineraries allow passengers to play with sled dog puppies on board.
If cruising isn't your thing, but you still want to experience all the wildlife has to offer, consider staying at the popular Katmai Wilderness Lodge.
9. A modern barn stay with farm animals in Waco
If you've ever wanted to stay in a beautifully updated cabin on a working farm, this is the vacation for you. This rustic cabin can sleep 4 comfortably. And you'll have the ability to buy fresh milk, cheese, and yogurt for breakfast. Or collect your own eggs.
Animals you can interact with include horses, donkeys, chickens, ducks, goats, and a milk cow named Coffee.
This is the perfect vacation for animal lovers and Magnolia lovers. The property is located just 15 minutes from Magnolia so it's the perfect home base if you have a Magnolia stop on your list.
10. Swim with manatees in Florida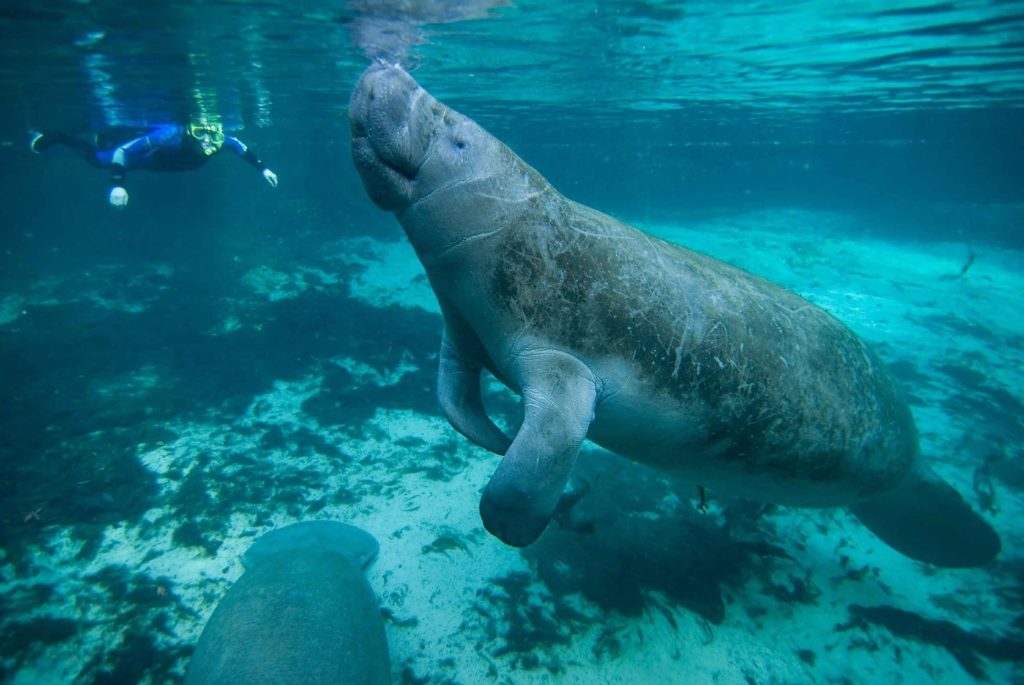 Crystal River in Florida is the only place you can legally swim with manatees in their natural habitat. Book one of the snorkel manatee tours and you'll be provided a wetsuit, mask, snorkel, towel service, and plenty of manatee encounters. They also have hotel rooms (including beautiful waterfront spots).
Crystal River is filled with all kinds of laid back seafood restaurants. And Fort Island Beach is just 10 miles away.
11. Whale watching in Seattle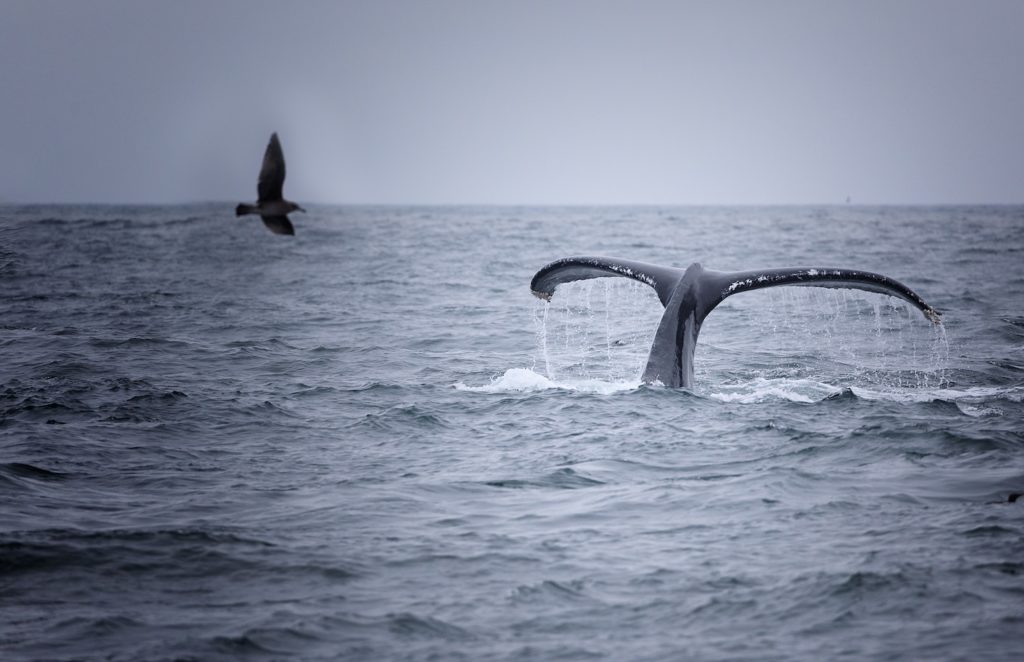 The San Juan Islands near Seattle offers year round Orca whale watching. You'll board a boat near Seattle and head out for a day of wildlife viewing. Boats come with indoor and outdoor viewing areas, a snack bar, and restroom. In addition to whales, you'll likely see puffins, sea lions, harbor seals, and bald eagles. This is an experience that's great for all ages. Puget Sound Express is one of the top whale watching tour operators.
You can continue the wildlife vacation by visiting nearby Mount Rainier and Olympic National Park.
The United States is packed with all kinds of wildlife vacations for animal lovers. And no matter your age, there is something here for everyone.
What suggestions do you have for vacations for animal lovers?
You may also like:
✈ Visiting Yellowstone in the Fall