Summer vacation is bound to be interesting this year with many people sticking close to home. And since Chicago is home for us, we thought what better way to plan a weekend getaway than by counting down our favorite day trips near Chicago. These are perfect for road trips, whether you live in the area or plan to visit this summer.
Kettle Moraine State Forest (2 Hours Away)
This is what we chose for our 4th of July weekend camping getaway so it had to make the list of excellent day trips from Chicago. Kettle Moraine is a state forest in southeastern Wisconsin. We opted for an electric equipped campsite at the Ottawa Lake campground, located in Kettle Moraine South. Kettle Moraine is full of hills and glacial landforms (a kettle is actually a retreating glacier), making it perfect for hiking. And then cooling off in the lake (pet friendly I might add). Renting a tent is a fun option, but you can also use the popular RVshare site to rent and park an RV here.
Holland, Michigan (2.5 Hours Away)
If a trip to Amsterdam isn't in the cards, Holland, Michigan is the next best thing. Visit the Windmill Island Gardens to get your windmill fix. Or the Veldheer Tulip Gardens for your tulip fix. For food options: deBoer's Bakery and New Holland Brewing Co. Nelis Dutch Village is also a family friendly favorite with rides, a petting farm, and playgrounds. Plus many learning opportunities including stroopwafel cooking making, dutch cheese making, walk through a traditional dutch farmhouse, wood shoe carving, dutch dance lessons, pottery demonstrations, tulip farms, and an old schoolhouse. Plus, you can stay at a hotel with a Michigan shaped pool.
Kohler, Wisconsin (2.5 Hours Away)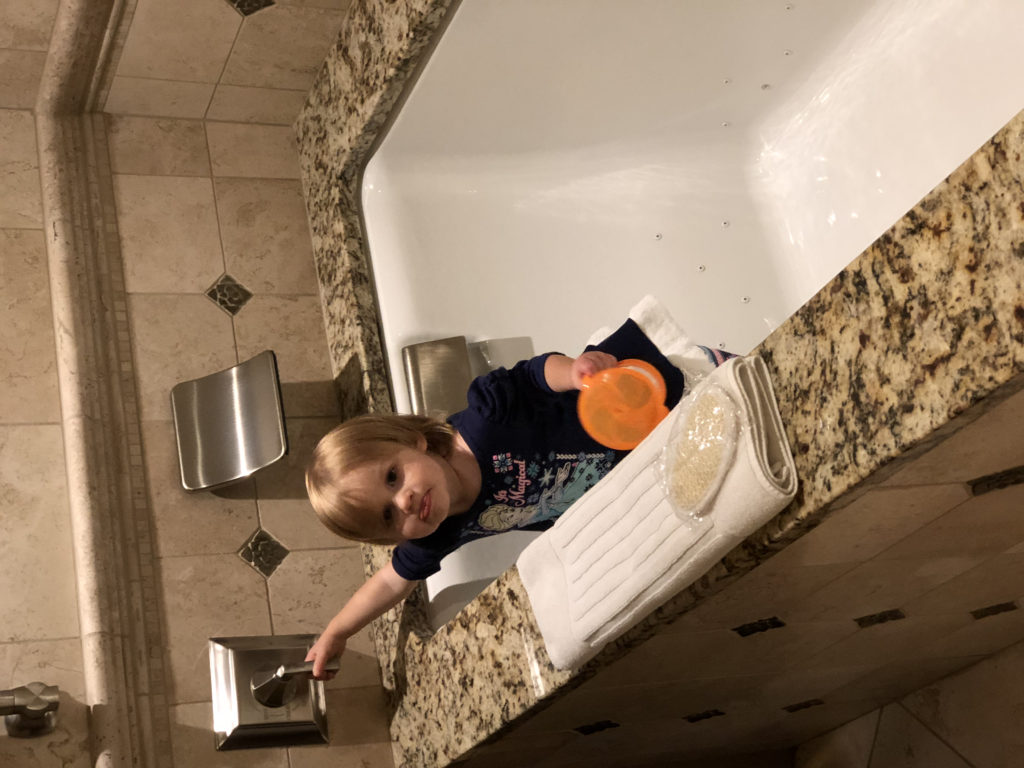 One of our favorite weekend getaways – known for spas and the famed Kohler Design Center. Many go for a weekend stay at the historic American Club, which was once a dormitory where workers could learn English, take citizenship classes and immerse themselves in the American way. The American Club sits next to Kohler Design Center where you can see some gorgeous bathroom, whirlpool, kitchen designs (is anyone else fascinated by that kind of stuff). And in the basement level you can walk through a history of Kohler in their own museum. If you want to splurge on a weekend getaway, we highly recommend the American Club, which is a five diamond resort. The rooms has these massive bathtubs that our kids loved (what else would you expect when you are next door neighbors with a renown plumbing company). It was like having our own pool in our room. We heard the onsite Kohler Waters Spa is fantastic, but had the kiddo so we didn't get a chance to check it out.
If you're interested in coming here we got a really great deal with our Amex. It included breakfast each morning, late checkout, and a $100 property amenity credit (which we used to buy several meals). It made the weekend super affordable.
Shipshewana (2 Hours Away)
A small town in the heart of Amish Country. Go for a horse and buggy ride. Enjoy some rich and creamy cheese. Do some shopping at Yoder's. You can even stay in a real amish log cabin to get the full experience. There's enough that you could spend the weekend here, or just come for the day.
Madison, Wisconsin (2.5 Hours Away)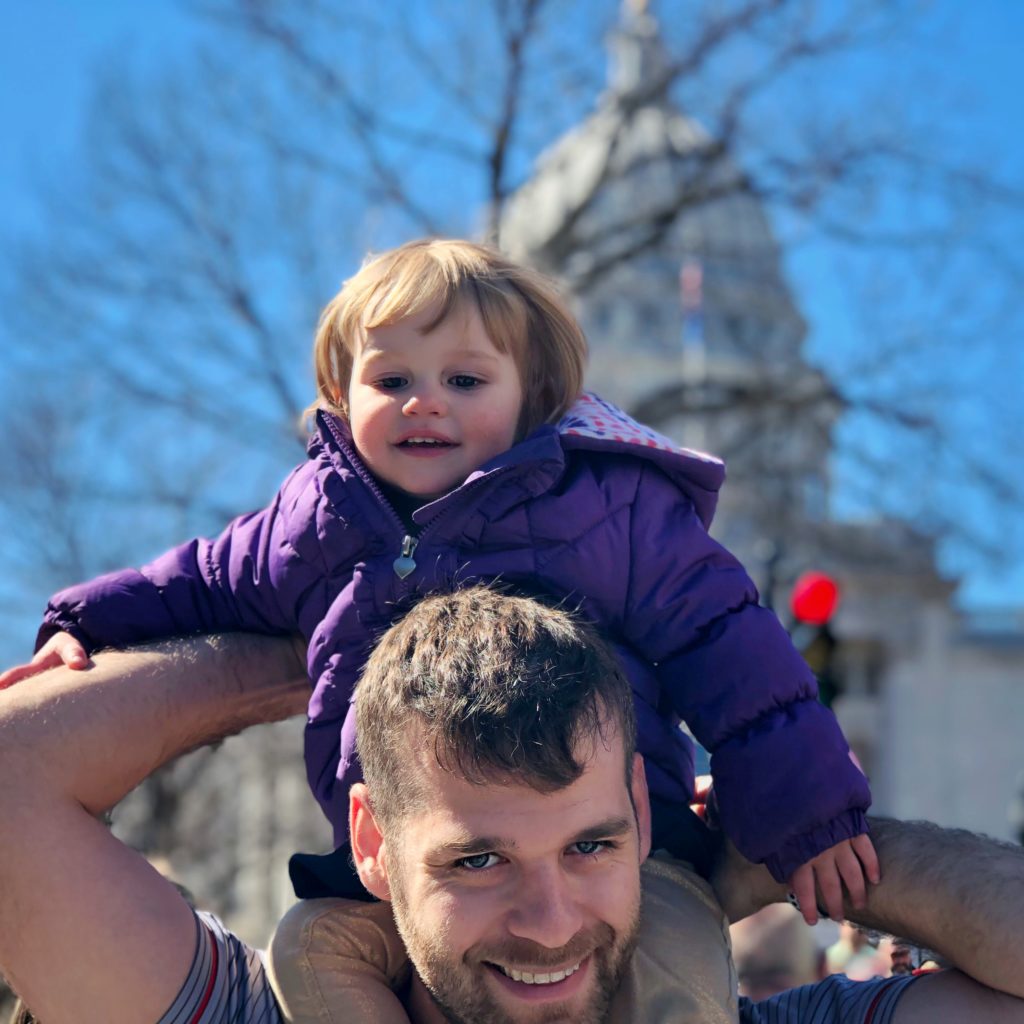 Another Wisconsin destination (and one of our personal favorites) is a place we go to indulge in the famed cheese curd. Of course there is plenty to do outside of eating: visit the state capitol, or take in the beautiful view at Olbrich Botanical Gardens or take a walk by Lake Mendota. But if you do opt into a cheese curd tour: we highly recommend The Old Fashioned, The Tipsy Cow, State Street Brats, and The Great Dane as some of our top picks (and we've tried a lot of cheese curd restaurants in Madison). Our favorite place to stay in the Hilton Monona Terrace. It has a beautiful view of Lake Monona.
Indiana Dunes, Indiana Dunes (1 Hours Away)
A National Park, Indiana Dunes is packed with sandy beaches, dunes, and lots of great trails. It's the perfect way to get a beach vacation while being only an hour away from Chicago. It's also another good camping option. Check out the Indiana Dunes State Park campground. And either pitch a tent or use RVshare to find nearby RV rentals.
Starved Rock State Park, Illinois (1.5 Hours Away)
A beautiful state park with canyons, waterfalls, bluffs, and trails. You can hike, canoe, fish camp, and even paddle boat. It's the most popular state park in Illinois with with our two million visitors annually. You can stay at the onsite lodge (or one of the lodge cabins). Or bring your tent or RV for some good ol' fashioned camping.
Lake Geneva, Wisconsin (1.5 Hours Away)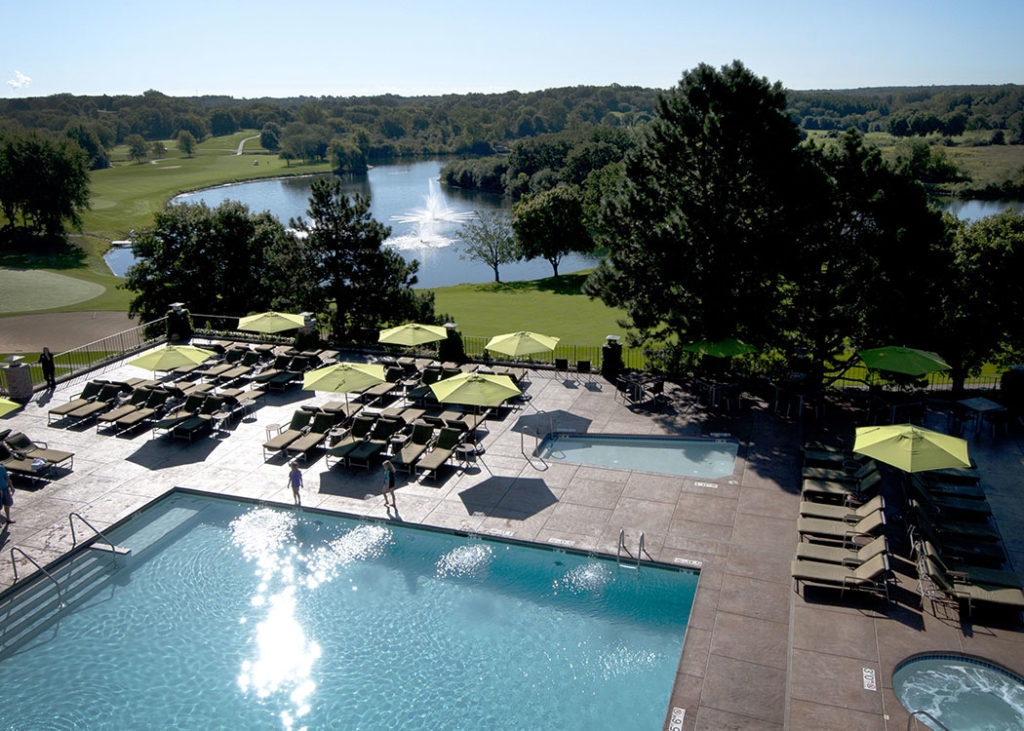 Lake Geneva shines in the summer, which is why we can't have list of day trips near Chicago without it. You have a lot of options and we recommend spending at least a weekend here. You can visit a spa, swim in the lake, hit the trails, fly high on a zipline, go golfing, and even visit a local winery. A good place to start is the official Visit Geneva website. It's a very family friendly place with tons of places to stay the night. The luxury Grand Geneva Resort and Big Foot Beach State Park are two popular options.
Rockford, Illinois (1.5 Hours Away)
Packed with family friendly activities, Rockford is the third largest city in Illinois and one of our favorite day trips near Chicago. One of the highlights here is the Anderson Japanese Garden. You can stroll around and admire all the beautiful ponds, streams, waterfalls, and gardens. Other things to do here include the historic Tinker Swiss Cottage Museum and Gardens, visit one of the three area orchards, strolling along Rock River Trail, and grabbing lunch at Beefaroo.
Wisconsin Dells, Wisconsin (3 Hours Away)
If you want to spend your time soaked from head to toe in water, Wisconsin Dells is your place. It's either officially or unofficially (not sure which) known as the waterpark capital of the world. Kalahari, Great Wolf Lodge, and Chula Vista are popular options that double as places to stay overnight. You can also go ziplining, do some horseback riding, indulge in some wine or beer, or grab a burger at Monk's Bar & Grill.
Which of these are you most excited to visit?